DigDash is a software company created in 2006 and based in Aix en Provence, Paris and Madrid.
Led by 4 associates experts in Business Intelligence tools, trained at Business Objects in Silicon Valley, DigDash is today the French Software Vendor that challenges the American giants of dashboards and analytics. With more than 150,000 users in 25 countries, DigDash Enterprise helps customers better manage their business, explore their data and communicate it in an effective way.
In DigDash's DNA, there are 3 fundamental elements:
AGILE: In a drive for continuous improvement, DigDash strives to be flexible.
EASY: DigDash Enterprise stands out for its ease of use at all levels.
STRONG: Robust, the solution is recognized as one of the most powerful on the market.
Beyond the product, DigDash offers a complete range of services adapted to the needs and resources of its customers.
Editor: DigDash
Strengths of DigDash Enterprise
Agile
Easy
Strong
Certifications: GDPR
DigDash Enterprise demo and screenshots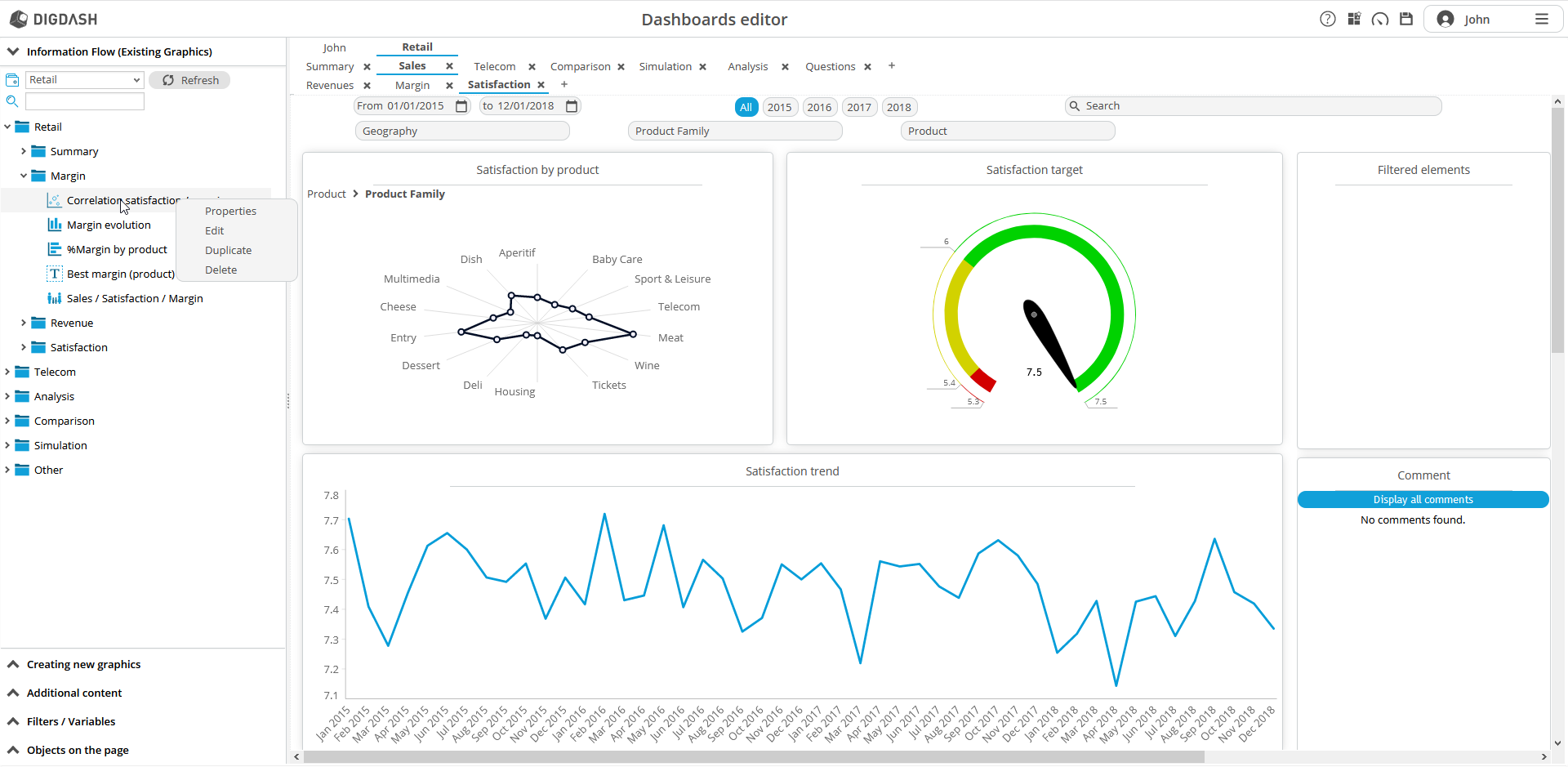 DigDash Enterprise customers