Nimble is the CRM for Office 365 and G Suite that offers teams and individuals solutions for effective contact management. Integration with email, social networks and more than 90 cloud-based business applications make it a versatile solution for all your needs.
Who is Nimble for?
This CRM solution is ideal for small and medium-sized companies looking for good value for money. Thanks to Nimble, companies keep their contacts organized, build lasting relationships, find business opportunities and achieve their goals.
What does Nimble offer?
Acquire a smarter and more comprehensive vision: up-to-date information from social media profiles, company information and verified contact details allow you to quickly find relevant prospects
Cultivate customer relationships: specific contact lists can be generated, using custom labels, Nimble-generated business data and social information
Close more sales: manage appointments, tasks, sales channels, social signals to never miss an opportunity
Work from anywhere: this SaaS solution lets you be more agile and can be accessed from anywhere with an internet connexion
Use dashboards and analytics to keep track of lead, sales, and appointment history
Editor: Nimble
Nimble demo and screenshots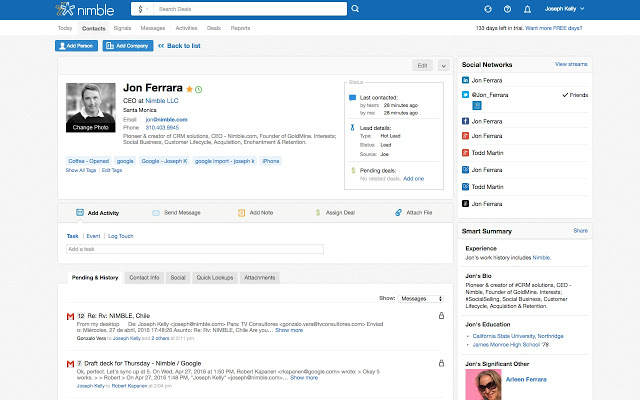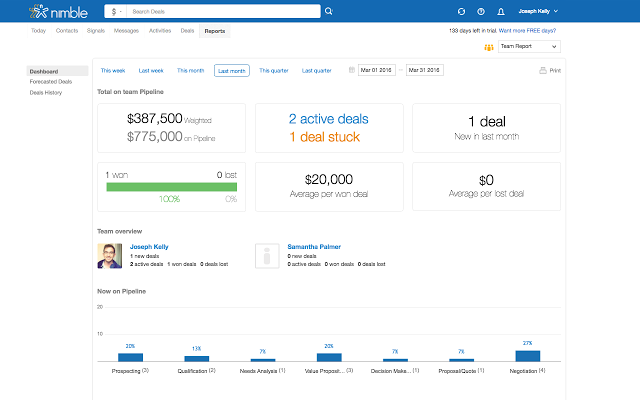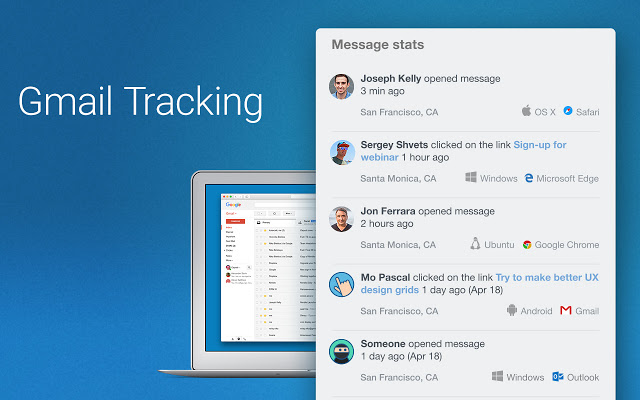 Nimble customers
No customer reference