OroCRM helps companies optimize their relationship with customers and accelerate their development.
What is OroCRM?
OroCRM is a flexible and complete open source software. The solution is based on the idea that today's companies need a CRM that is based on their business needs. This solution suits companies of all sizes and industries: from SMBs to large multinational corporations.
What does OroCRM do?
This open source CRM is designed to:
Improve productivity,
Manage customer accounts,
Automate field service,
Streamline marketing campaigns,
Optimize workflows,
Conduct thorough reporting,
Create customer and lead segments
OroCRM enables companies to build lasting relationships with customers and dramatically increase sales.
Who is OroCRM for?
For sales teams and managers
Monitor and analyze every phase of the customer experience
Seize opportunities
Analyze customer wins and losses to get accurate predictions about the company's sales pipeline
For marketing teams
Create segmented marketing campaigns: by location, industry, customer type and more
For customer service departments
Organize all customer information in a single view: support tickets, orders, customer interactions and exchanges, and more. This means that customer service teams can always be prepared to provide the best service to each customer.
Editor: OroCRM
OroCRM demo and screenshots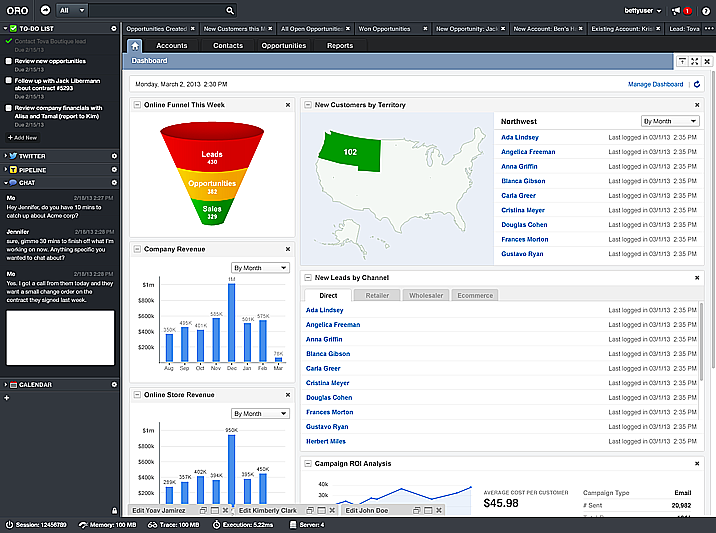 OroCRM customers
No customer reference