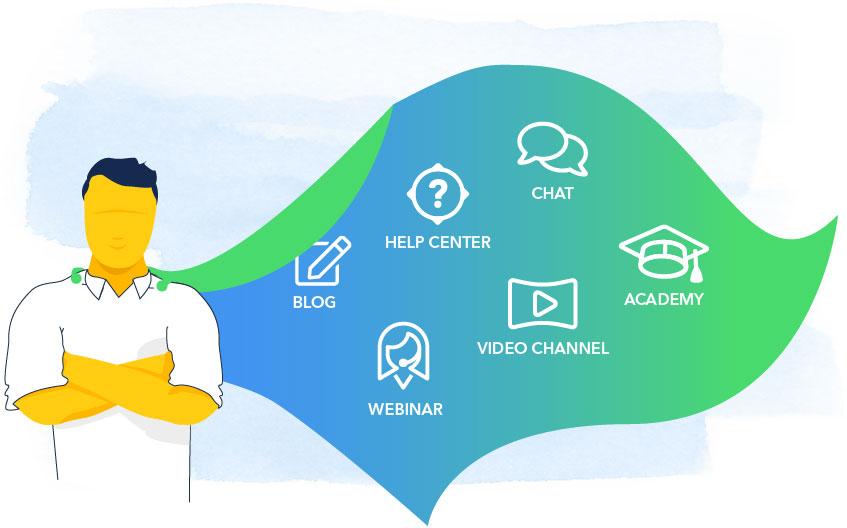 noCRM.io
Presentation of noCRM.io
noCRM.io is a lead management software designed specifically for salespeople.
This solution allows your sales teams to manage their sales process from start to end: from creating a prospecting list, to managing hot leads, to converting them into customers.
Its easy-to-use interface and its powerful features will help you create, manage leads, qualify prospects efficiently, and close more deals!
Enhance your sales process with noCRM.io
An interface dedicated to cold prospecting
Access your prospect lists in a dedicated space focused on cold prospecting.
Collaborate on and manage tasks very easily: create multiple lists to better segment your prospects, and engage with them.
Import your Excel or CSV files quickly and easily.
Assign a salesperson to a specific prospect or to an entire list.
Indicate if a prospect is unqualified, or convert it into a lead, in a single click.
A pipeline fitted to your sales needs
Separate your cold prospects from your sales pipeline and prevent it from being cluttered with bad leads that will never convert.
Define the sales steps that are necessary for your process directly inside noCRM.
Define the sales actions your team needs to take, and customize the potential outcomes of each.
Update leads' status with the deal outcome in just a click.
Sales pipeline display options
The "pipeline view" provides sales reps and managers a birds-eye view of their entire sales pipeline: which stage their leads are in, the deal amount, and more.
The "extended view" gives your sales representatives access to leads' details on a single page with a "to-do" list of priority actions to be taken.
The "compact view" allows your sales team to view only the information chosen, and to execute bulk actions.
A clear view and analysis of your team's results
Analyze the progress of your cold prospecting lists: gain a better understanding of the quality of the prospects based on deal outcomes.
Monitor the performance of your sales pipeline: see the lead conversion rate from one stage to the next to understand where your team is having problems.
Access your team's performance and activities: Track progress on custom goals and analyze your team's KPIs to improve sales processes.
Cloud software designed for the salespeople
A tool that will make your salespeople happy: put an end to endless data entry!
Create leads in just a few seconds, with the information you need : a simple name, a phone number, etc.
A time saver for your entire sales team
Create leads directly from:
business cards by scanning them with your phone,
emails,
LinkedIn pages with our built-in tool.
No more need to spend hours at the end of the day manually entering all the contacts you have obtained!
Improve communications with our email templates
Send e-mails directly from noCRM.
Customize the signature of your email so that it's automatically integrated.
Create and share your e-mail templates: make sure the exchanges between your sales reps and leads are consistent with each other, and that follow ups are done quicker.
Receive notifications when your e-mails are read, or when a lead has clicked on a link in the content.
Track your email templates' performances (opening rates, click rates, etc.)
A collaborative interface for increased efficiency
Collaborate with your team on different prospecting lists and leads.
Visualize the exchanges made with every lead.
Mention other salespeople and add comments directly in the leads' cards.
Analyze the quality of each salesperson's lead engagements, and give them advice and feedback directly.
Integrations to optimize productivity
Easily integrate noCRM with your company's IT system and other apps such as G Suite, Dropbox, ActiveCampaign, Quickbooks, and automate workflows with other apps, via Zapier and Integromat!
Directly call your leads from noCRM, record the conversation and time track it with our VoIP integrations such as Aircall, JustCall, RingCentral and more.
Analyze the recordings of these conversations to better advise and guide your salespeople when necessary.
noCRM.io is a lead management software that is fully customizable to match your sales process.
In the office or on the road with our mobile app: your sales representatives will never miss any sales deal again!
Advantages of noCRM.io
Designed specifically for sales teams

Prospecting list management

Always keep track on the next actions to take

Certifications:GDPR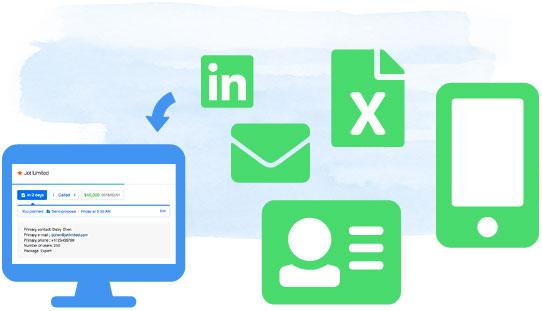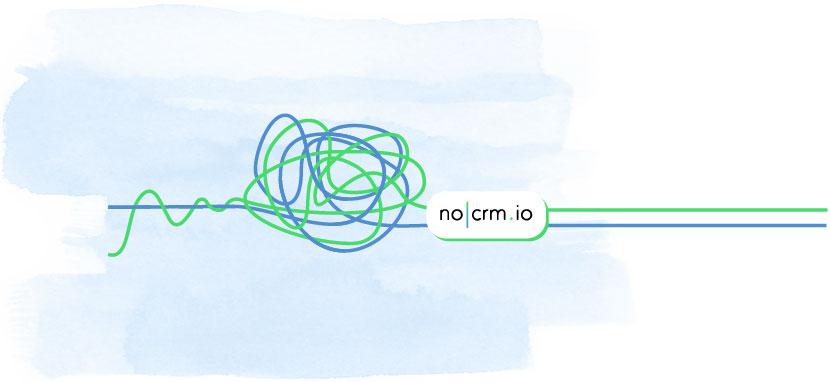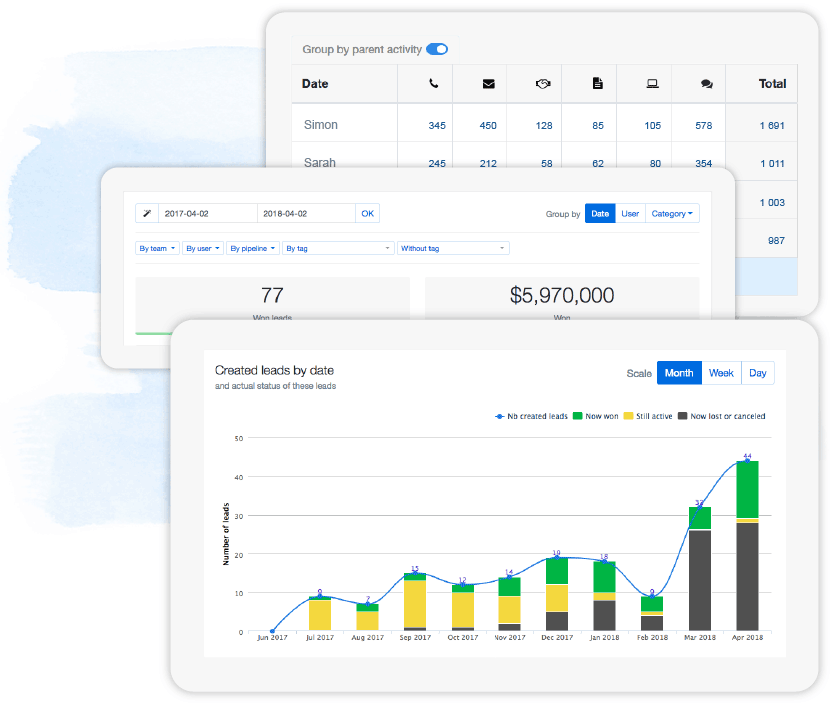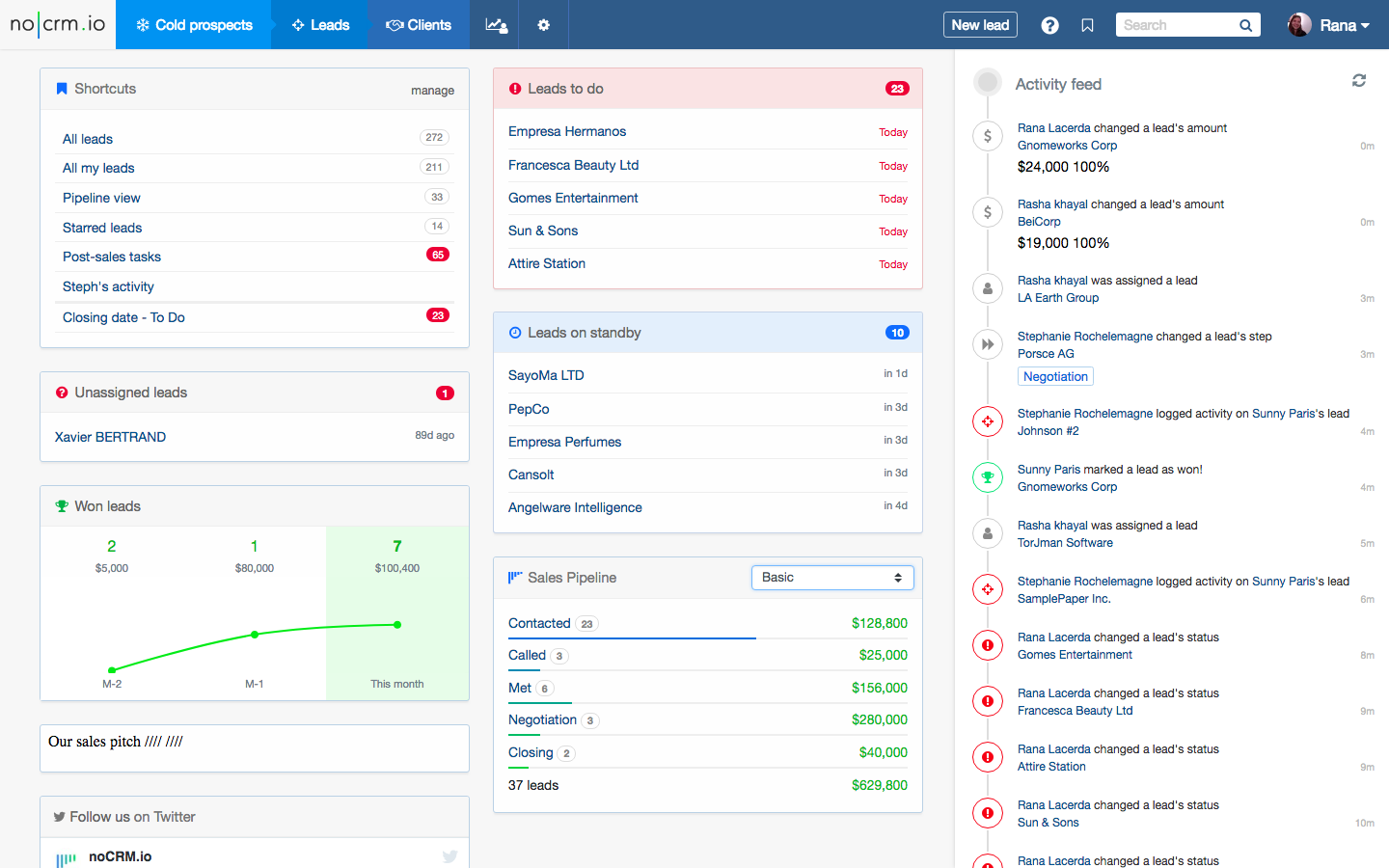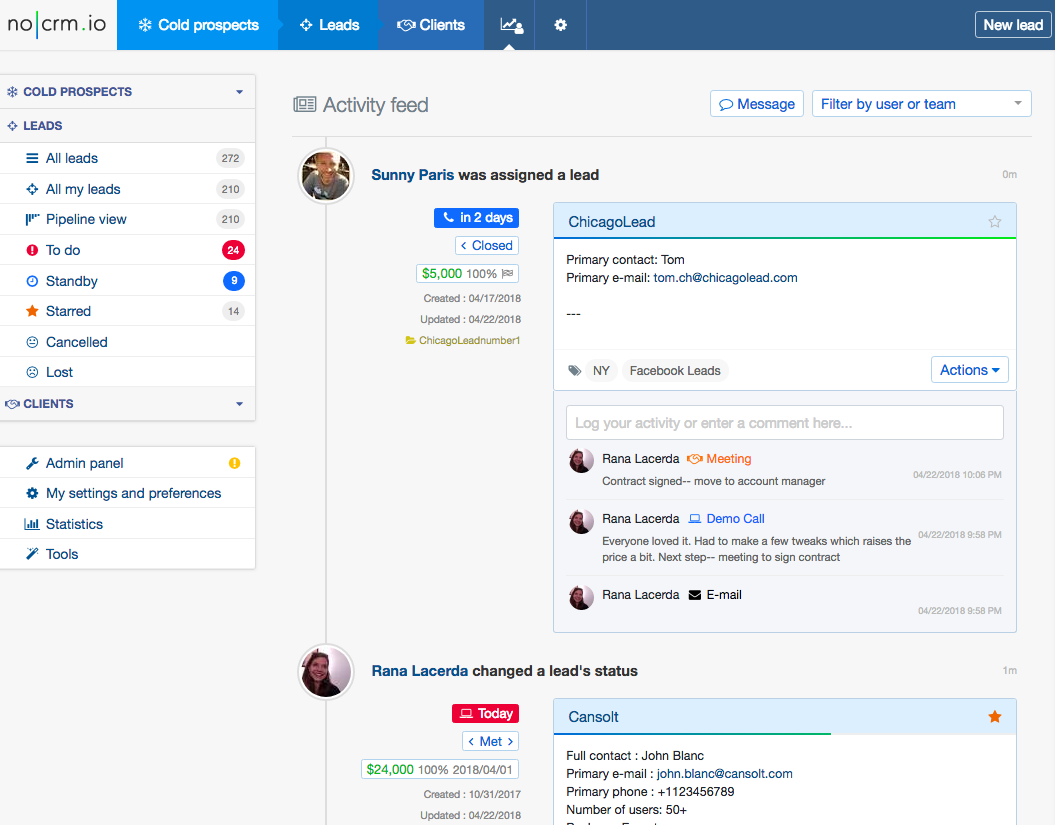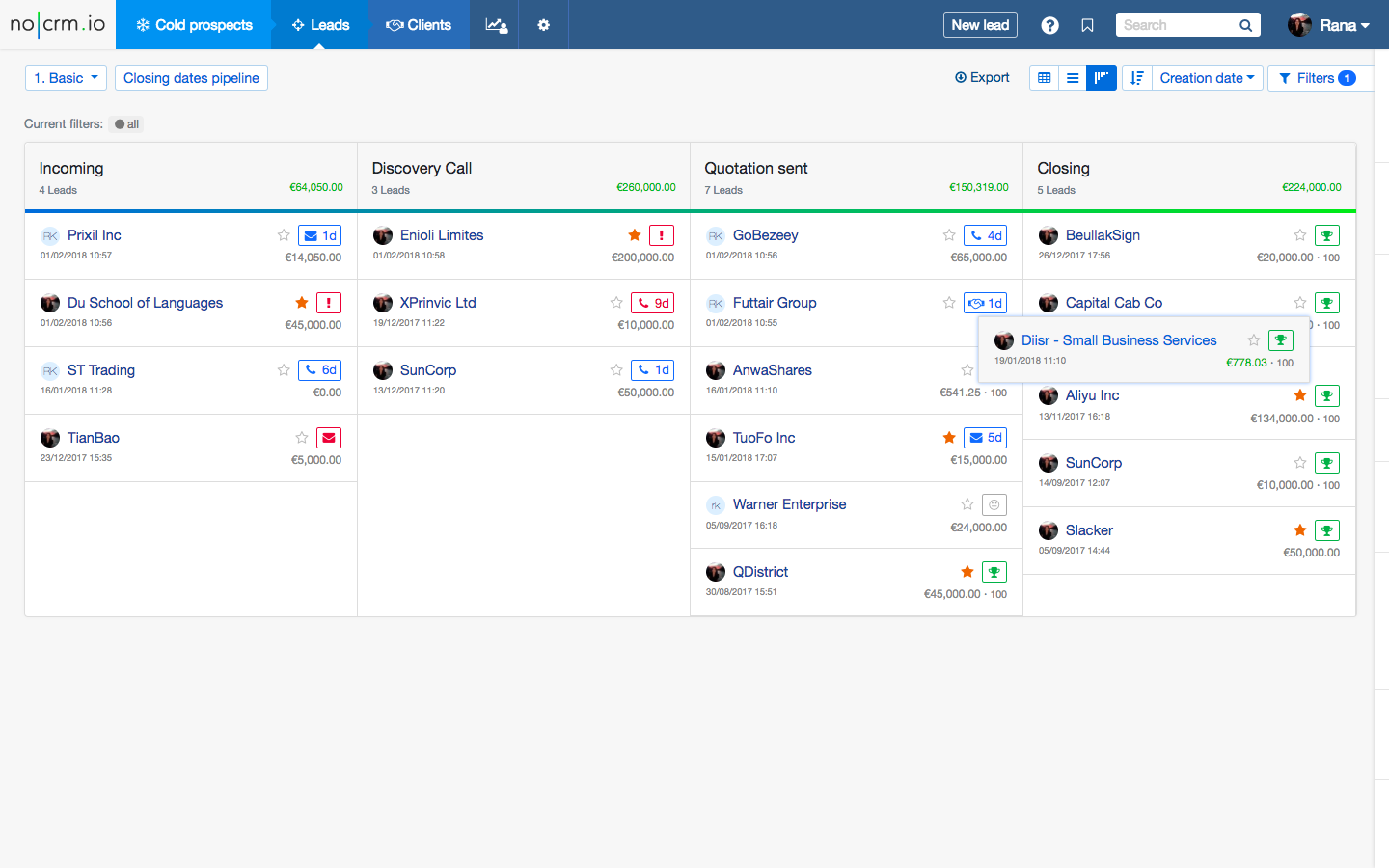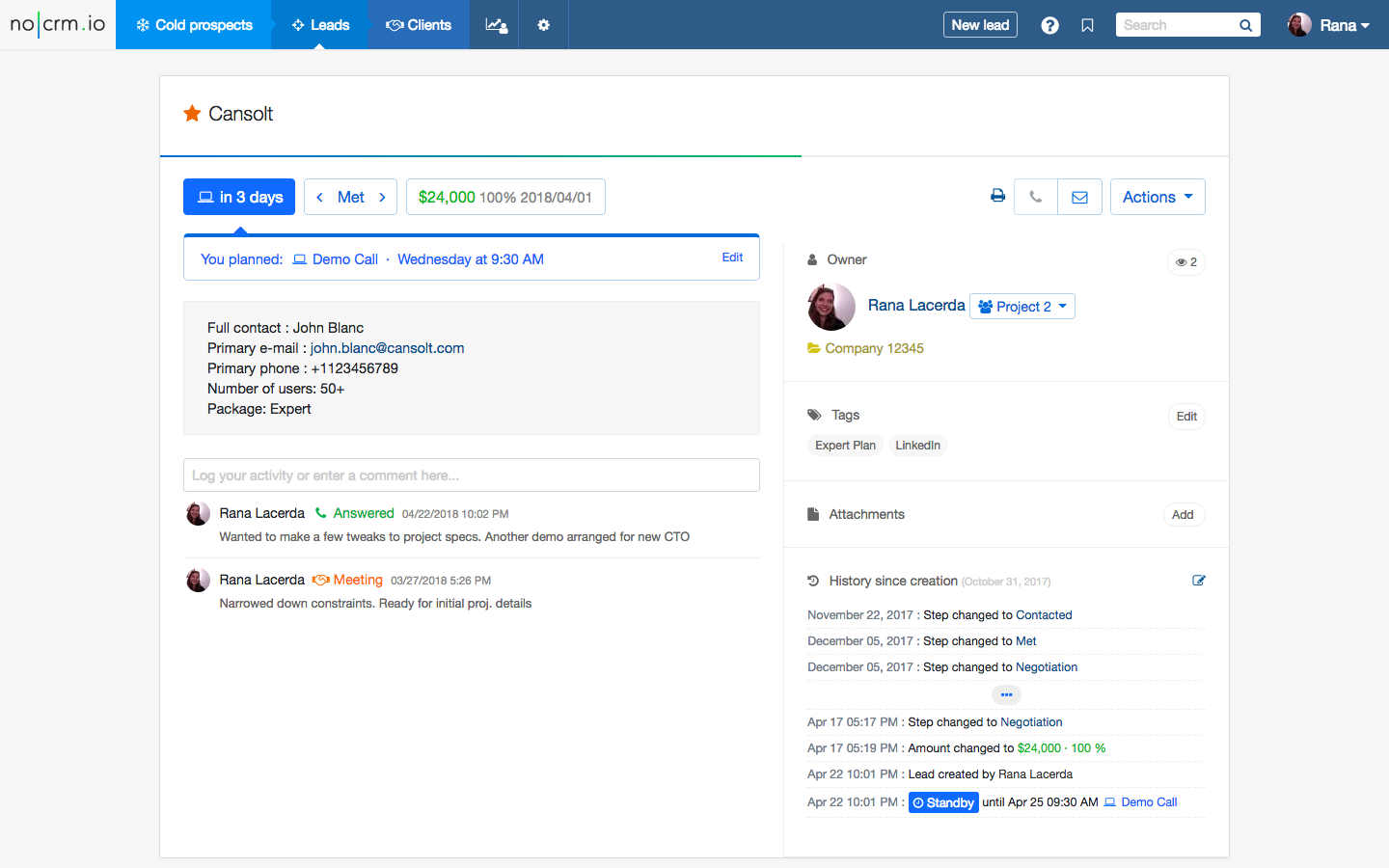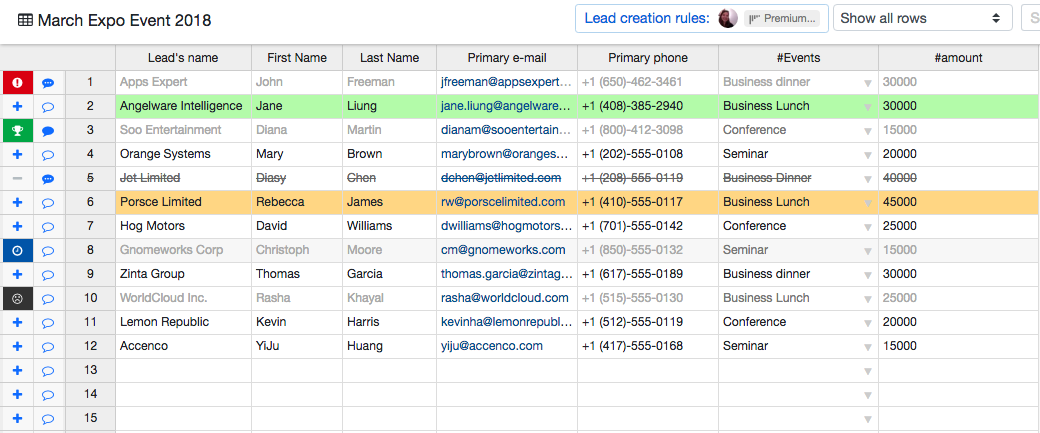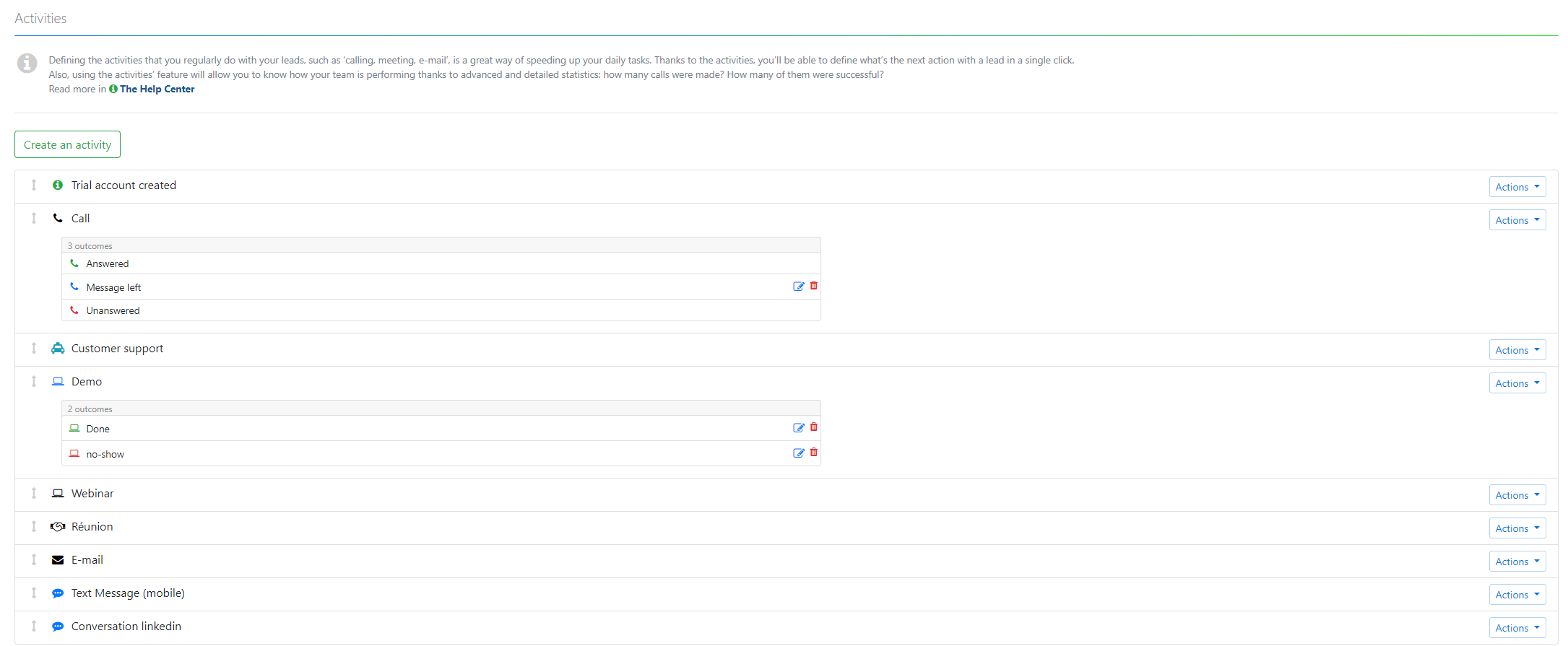 Prices and features of noCRM.io
Starter Kit Edition
$12.00
Application Settings
Multiple Currencies Management
+ 32 other features
Sales Expert Edition
$20.00
Application Settings
Multiple Currencies Management
+ 32 other features
Application Settings
Multiple Currencies Management
+ 32 other features
Customer reviews about noCRM.io (0)
No reviews, be the first to submit yours.