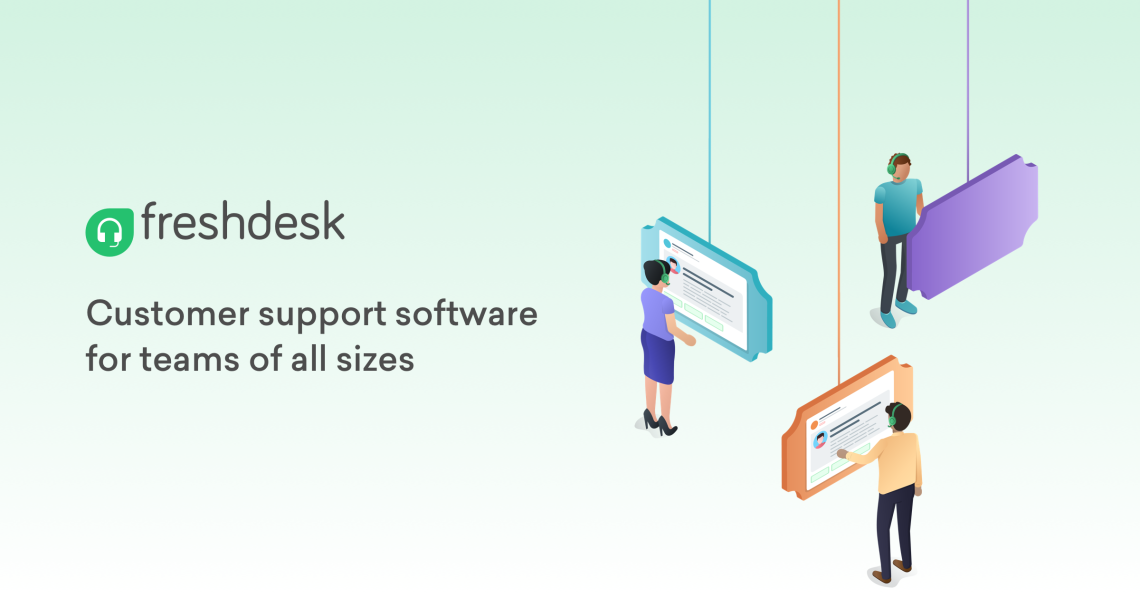 Freshdesk
Presentation of Freshdesk
Freshdesk is a cloud-based customer service software that helps over 40,000 businesses offer seamless assistance across every customer touchpoint.
With Freshdesk, you can scale your customer support without compromising on customer satisfaction using -
Omnichannel ticketing: Engage with customers across email, phone, live chat, social media, and messaging apps using a single, streamlined view of conversations.

Workflow automations: Ease bandwidth by automating repetitive tasks with easy-to-configure time, event, or keyword-based triggers.

Contextual collaboration: Collaborate effortlessly with teammates and other teams with complete context of the customer's issue.

Smart self-service: Enable customers to find answers on their own by launching a range of self-service options including a knowledge base, help widget, and chatbot.

Intuitive reporting and analytics: Measure progress, identify roadblocks, and optimize your operations with out-of-the box reports, customizable analytics, and live dashboards.

Agent-facing AI: Design and deploy AI-enabled chatbots that assist your team in delivering fast resolutions using a no-code bot builder.

SLA management: Make sure your customers never get a delayed response or resolution by setting customized SLAs and escalations.

Freshdesk marketplace: Leverage flexible APIs and one-click integrations with 650+ apps to build robust workflows.
Businesses of all sizes from the following industries trust Freshdesk:
Retail and e-commerce

Travel and hospitality

Software & IT

Online-first

Manufacturing

Healthcare

Education

Finance and banking

Telecom
Advantages of Freshdesk
Transparent pricing

Intuitive UI

24/7 assistance

Certifications:TRUSTe, ISO 27001, GDPR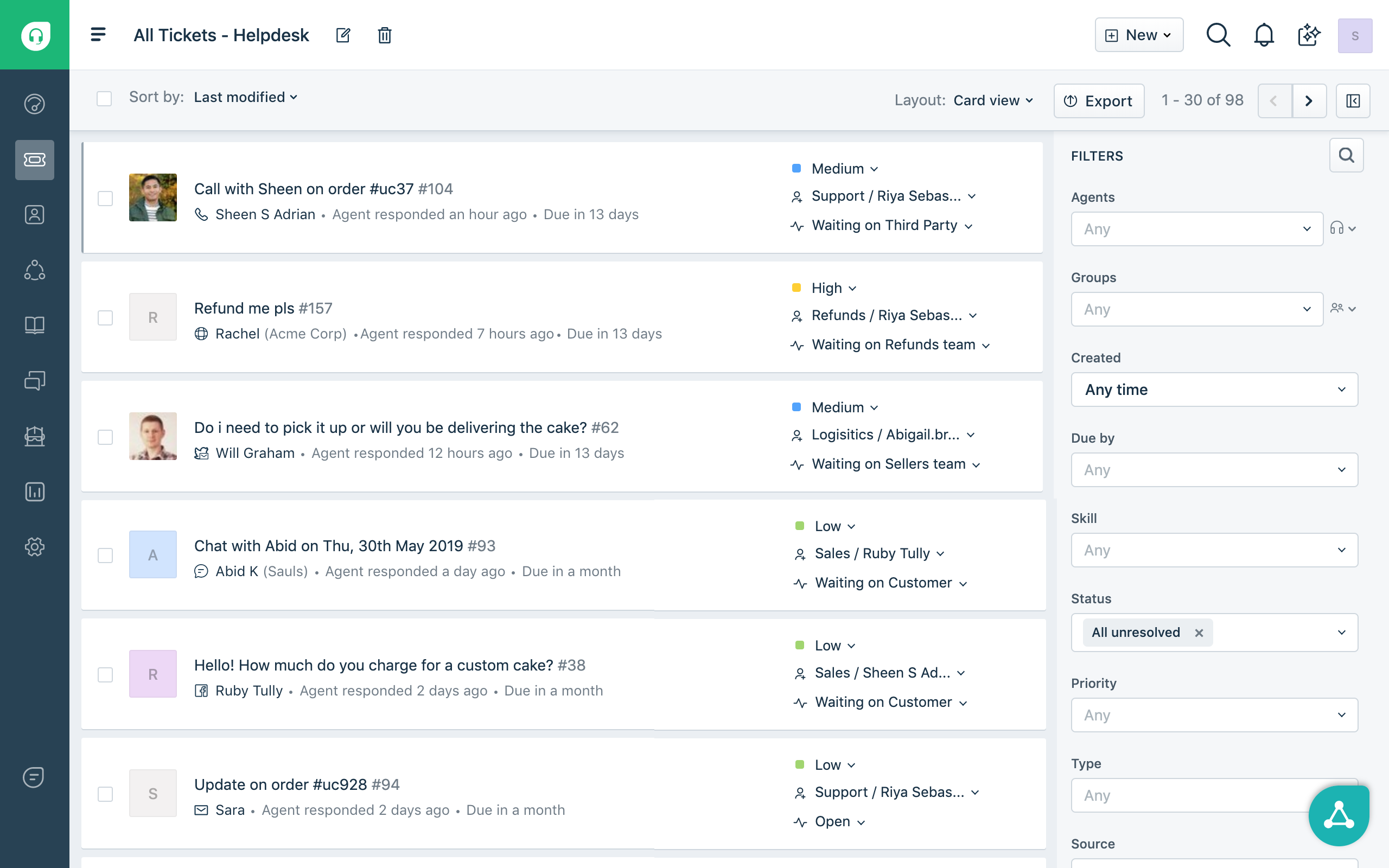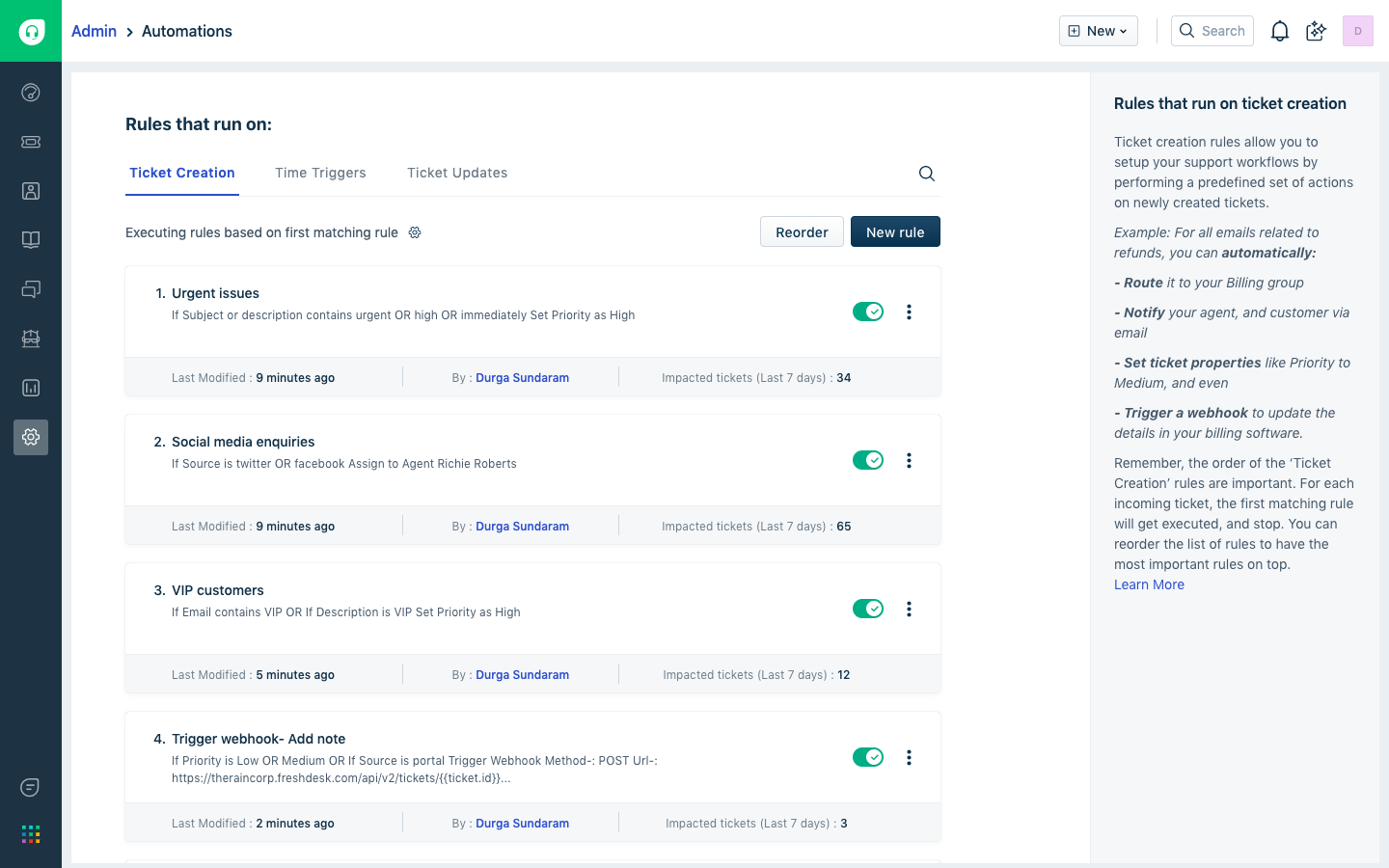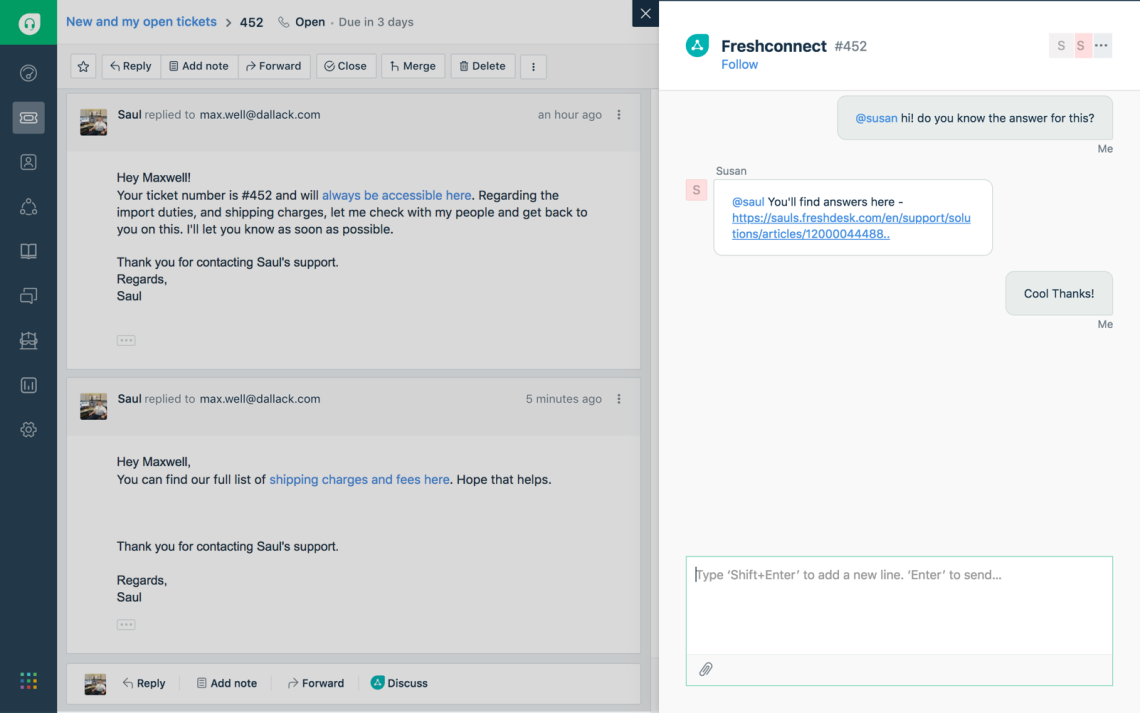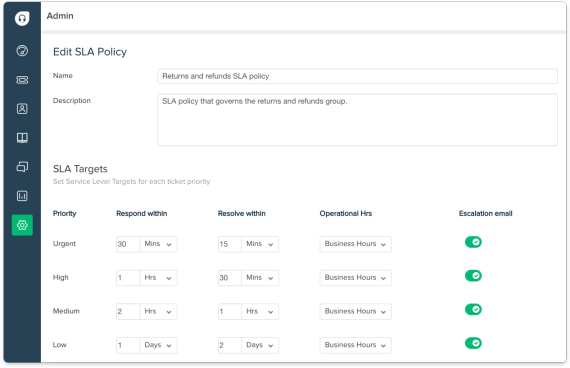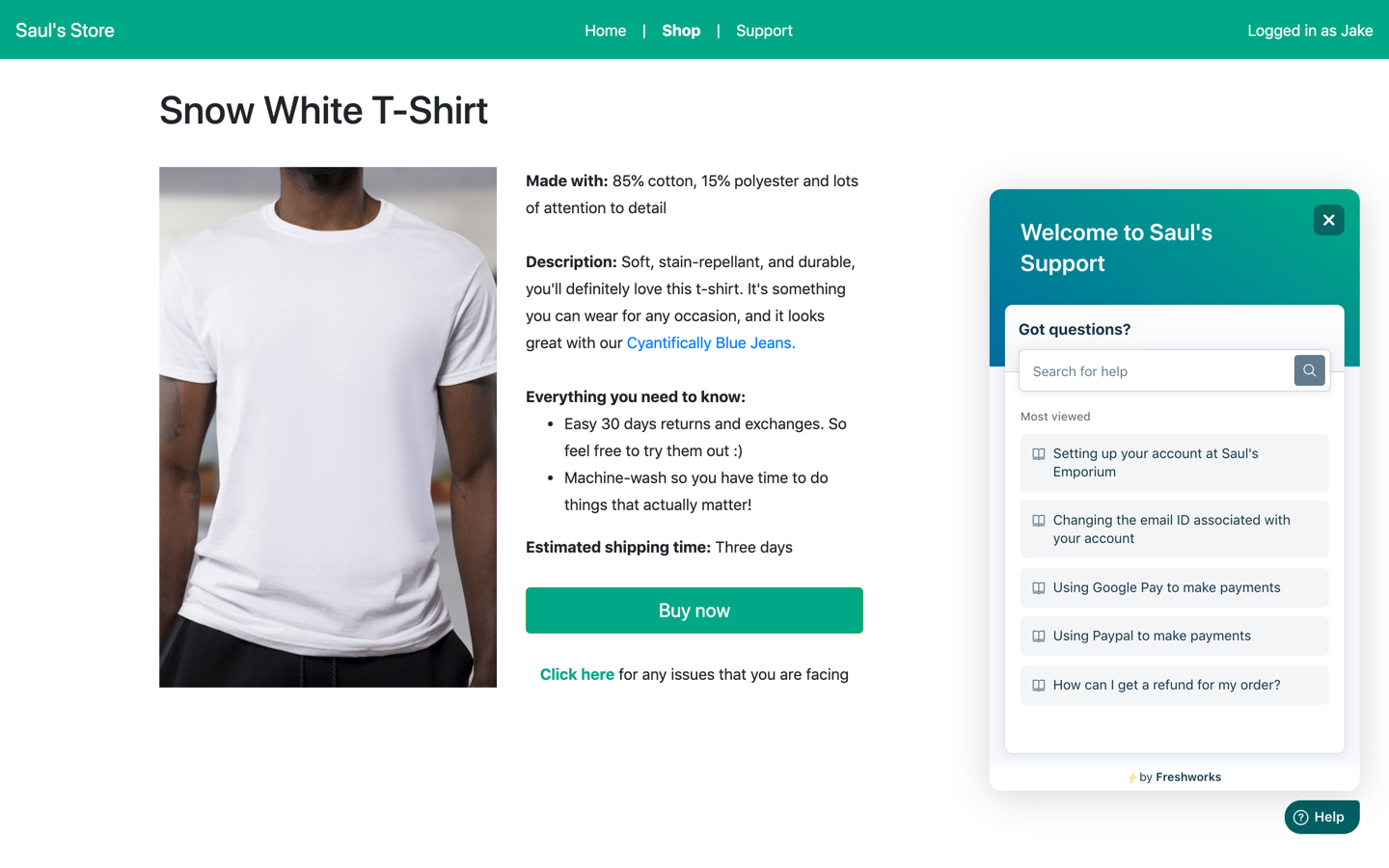 Prices and features of Freshdesk
Application Customization
+ 36 other features
Application Customization
+ 36 other features
Application Customization
+ 36 other features
Application Customization
+ 36 other features
Customer reviews about Freshdesk (0)
No reviews, be the first to submit yours.
Our test on Freshdesk
Freshdesk is a customer service management solution. It allows you to regroup your different conversations with clients in one place.
Freshdesk adapts to the different needs of different sized businesses, from startups to big multinationals. However, it's still important to note that Freshdesk is designed for businesses that are in constant contact with a large number of clients.
As we said before, Freshdesk groups a number of features simplifying customer service management, such as:
email or social media tickets

allocation of tickets

databases

ticket trend reports

data center locations

collaboration
You can also find this list of features in the free version of Freshdesk, however their features might be somewhat limited. If you want a more full experience, you can opt for one of 3 versions of Freshdesk.
The other 3 versions adapt according to the size and needs of each business, in those versions you can also find:
Automation of certain recurring tasks such as automatic assigning of tickets, allocation of new questions to experts or even emailing clients.

Assistance bot, only available with the Enterprise version, allows you to create preconfigured steps to guide staff and help them resolve questions and queries more quickly.

The marketplace application has certain apps allowing to expand your help center's capacities

Beyond the free version, Freshdesk gives you the chance to try any paid version for free for 21 days. Allowing you to see if that specific versions corresponds to your business' needs.
Reviews
Freshdesk is an all around well liked platform, users particularly appreciate the richness of features and the many possible integrations.
The major disadvantage of the program is that learning to use it properly may take a bit of time, due to its numerous features.
Despite that, users gave Freshdesk an average rating of 4.5/5.
Has many features

a clear and intuitive interface, made up of different menus and an overview of chats

a mobile app

adapted offers to each type of business

centralization of communication channels, social media, chat on the site, etc.,

customizable and adaptable interface for each user
Our opinion on Freshdesk
Freshdesk gives you all the necessary tools and features to effectively manage your customer relations. You have the choice between different offers adapted to different types of businesses. The program saves you a considerable amount of time with its numerous and intuitive features. Despite an intuitive interface, learning to use the program can sometimes be complicated, due to the different features. However, the learning program offered by Freshdesk can help you get the hang of the program, but keep in mind that there most likely will be an adjustment period.