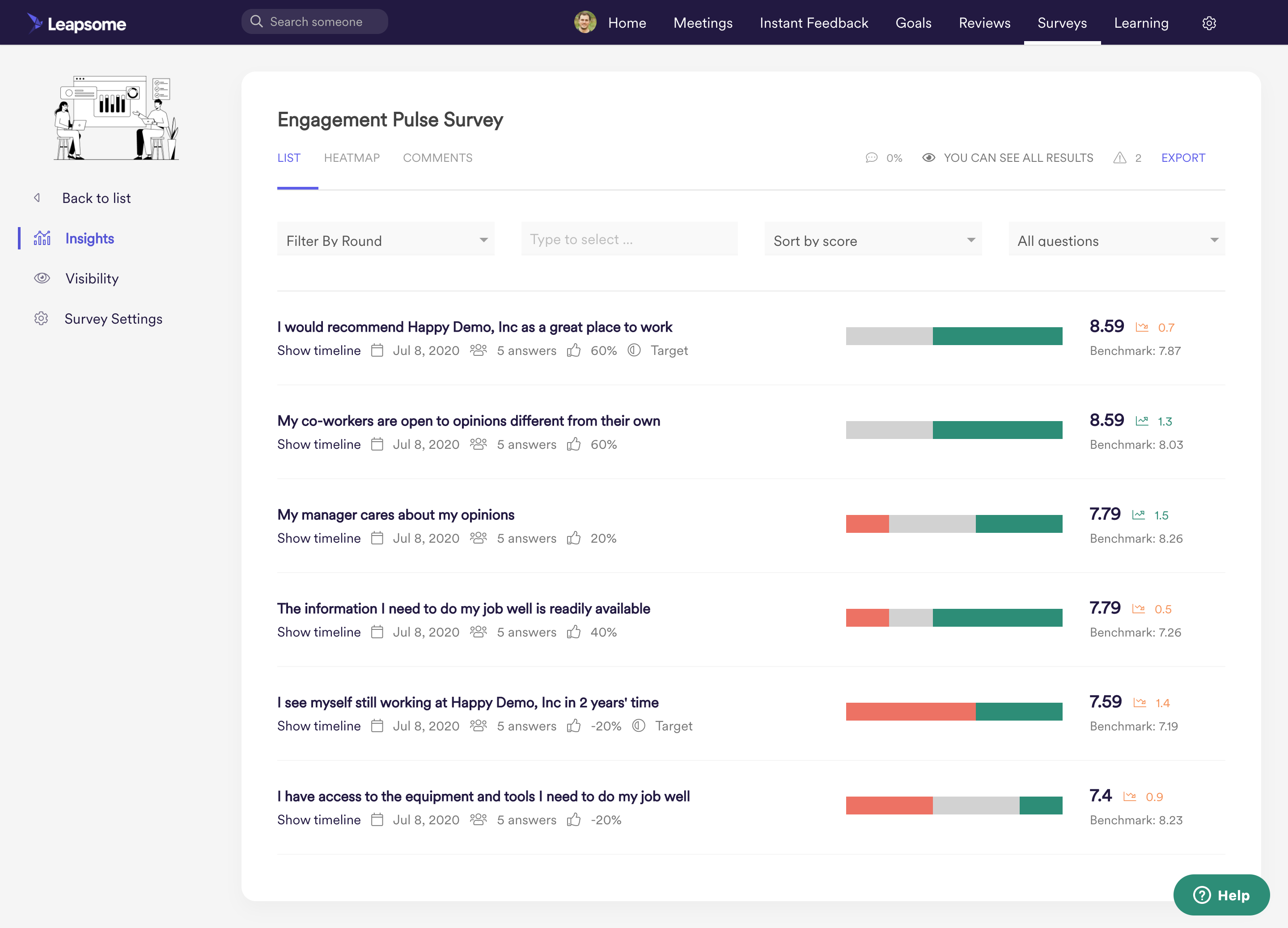 Leapsome
Presentation of Leapsome
What is Leapsome?
Leapsome enables you to manage employee performance and create a personalized learning cycle that drives employee engagement and the success of your company.
This platform unifies all your processes and:
Fosters a real sense of belonging by keeping everyone focused on your company's mission
Makes it possible to support your team's well-being and encourage its engagement
Empowers your managers to lead your teams efficiently
Develop your team and grow your business
Leaspsome allows you to manage employee performance and grow their skills by:
Automating and streamlining performance reviews
Boosting communication and transparency with comments and shared goals
Allowing you to grow the skills of your employees by creating personalized learning paths and content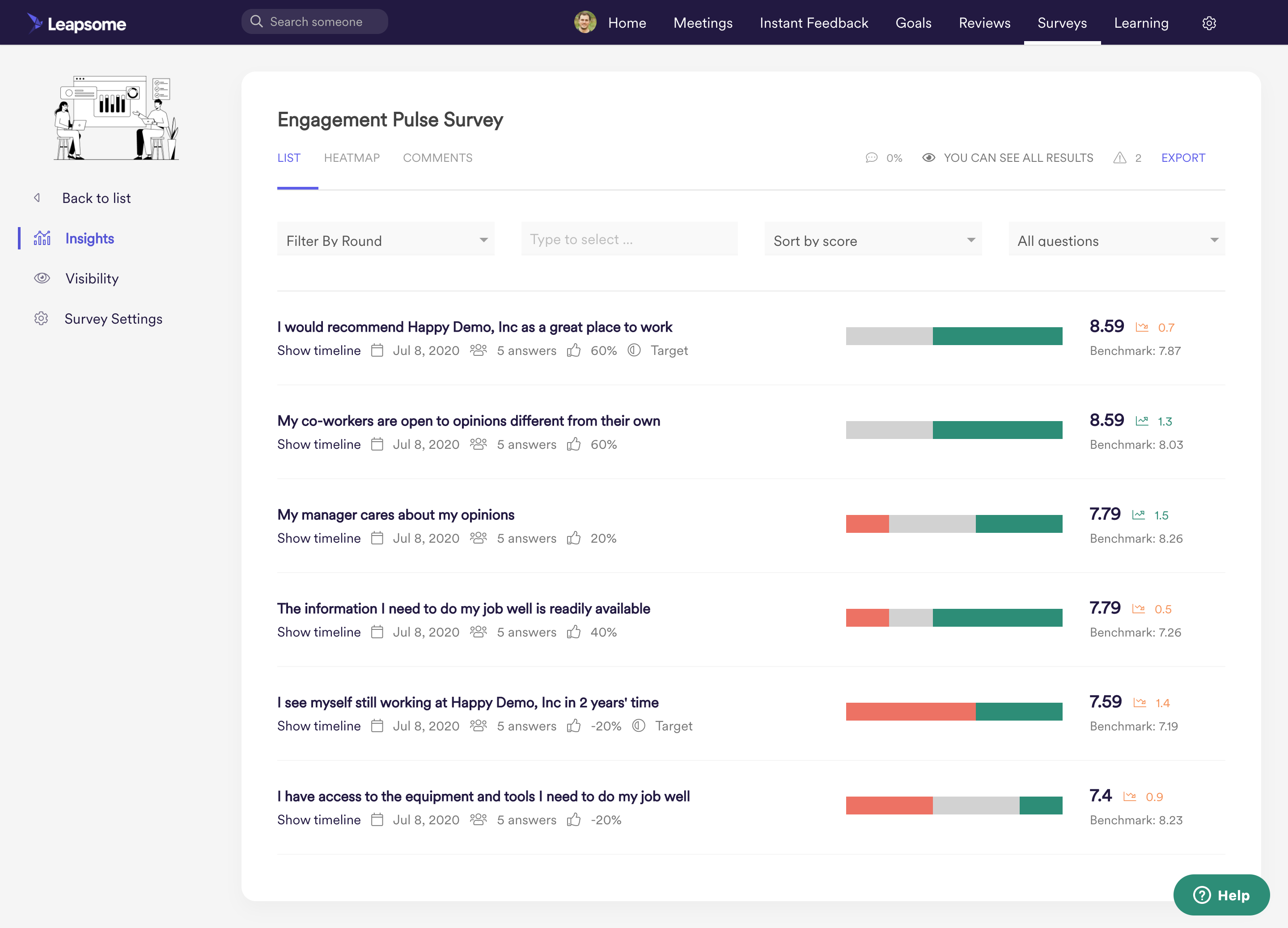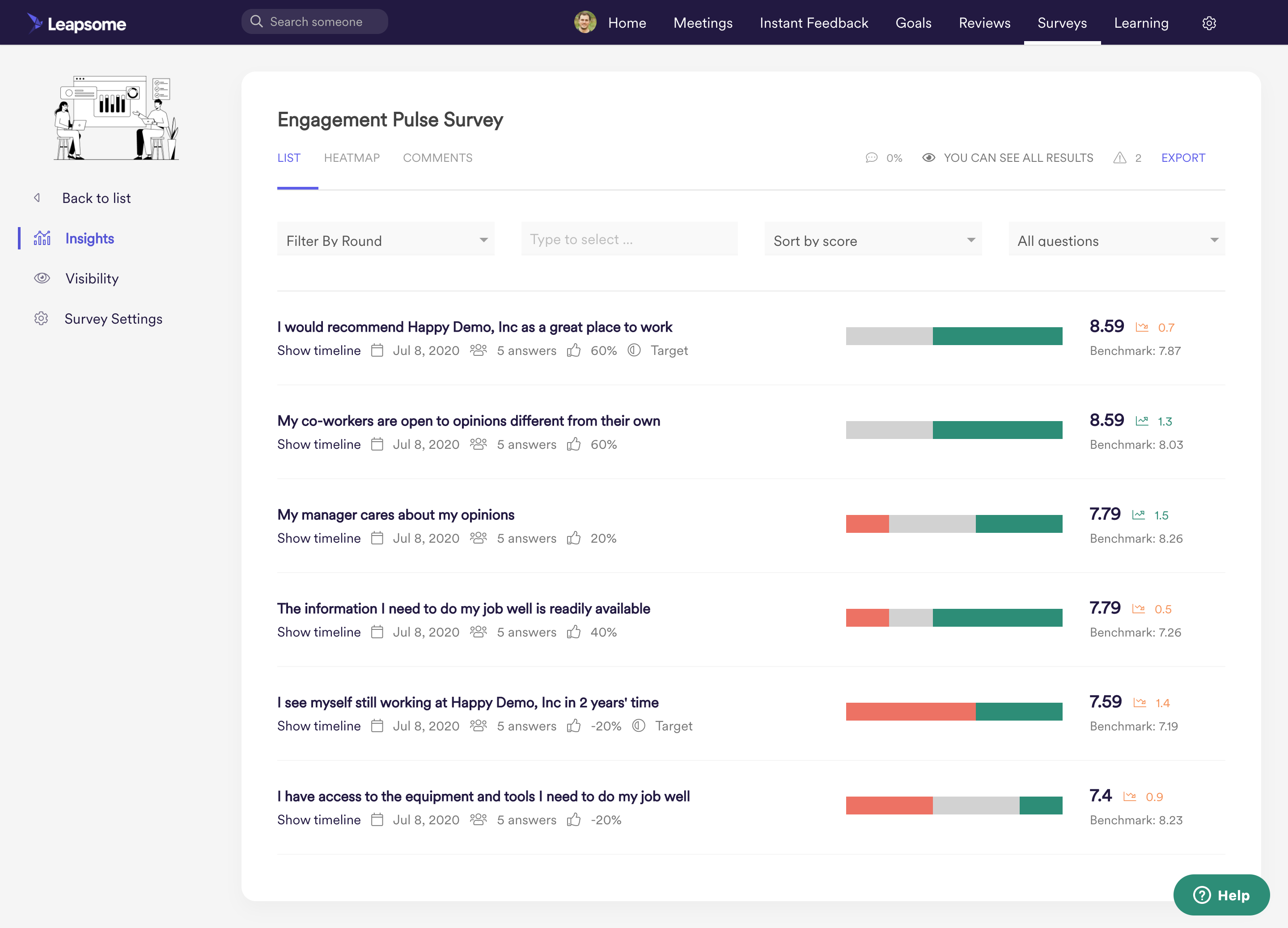 Prices and features of Leapsome
Security & Confidentiality
Secure Sockets Layer (SSL)
Customer reviews about Leapsome (0)
No reviews, be the first to submit yours.