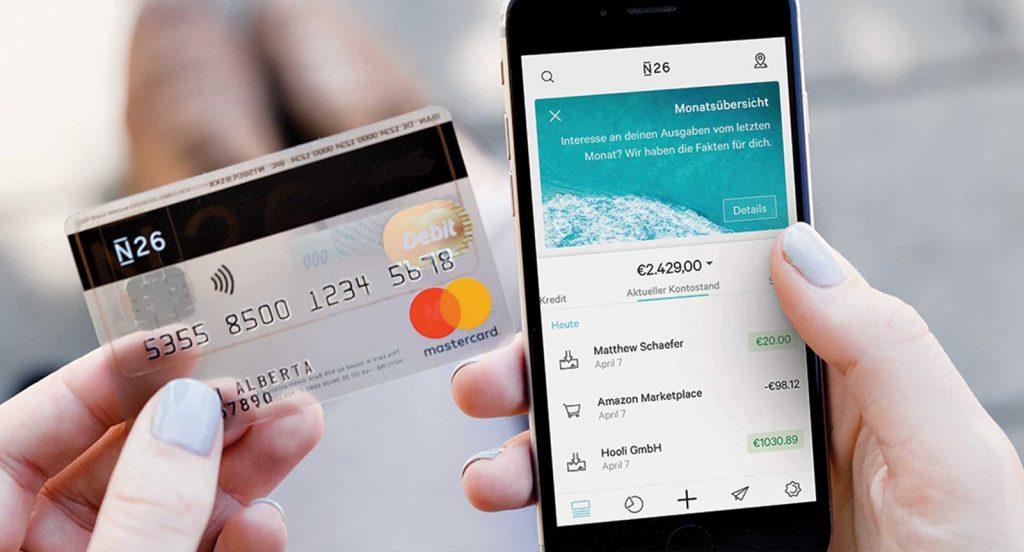 N26
Presentation of N26
N26 is a neobank that has already passed the 500,000 customer mark in France. It is accessible without any income condition and can even be used abroad for expatriates. Opening an account with N26 is quick and easy. Simply use the website and follow the 5 steps to complete the quick registration to this bank. Only a few supporting documents can be requested.
A fast and connected banking solution
In addition to offering one of the lowest international offers on the market, N26 offers very competitive rates on all current operations. The N26 mobile application includes a number of very practical features in case of loss or theft of the card, in fact the insurance service is very easily reachable. In addition, budget balances are constantly updated in real time. There is also the possibility to create spaces to organize your expenditure dashboard in the best possible way.
The application also features Apple Pay's contactless technology, which makes payments much easier. Other digital services exist such as the ability to geolocate ATMs anywhere in the world.
Prices and features of N26
Security & Confidentiality
Secure Sockets Layer (SSL)
Customer reviews about N26 (0)
No reviews, be the first to submit yours.