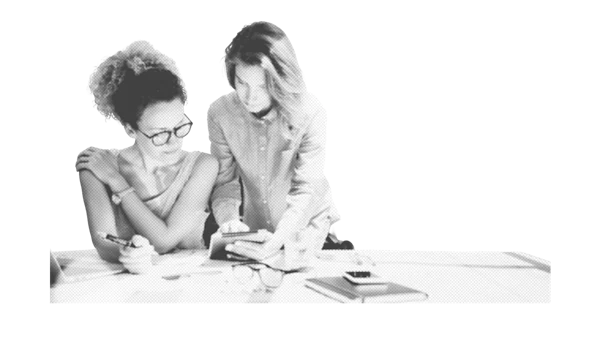 Bookkeeping Tasks to Run Your Small Business
Even the mention of bookkeeping brings up images of old accountants and an era of pre digitalization. But bookkeeping is more relevant than ever, and in this article we'll cover the kinds of bookkeeping tasks you can and need to apply to your business to keep it on track and up to date.
What is a Bookkeeper?
A bookkeeper is a person whose job it is to keep financial records of a business. On a day-to-day basis, bookkeepers are responsible for preparing and maintaining:
Income Statements - showing revenues and expenses
Balance Sheets - which shows the financial position of a business
Cash Flow Statements - which records the cash that comes in and goes out of the business
Statements of Changes in Equity
Some other tasks that bookkeepers do are:
Manage the payroll
Keep track of and create budgets
Record cash and deposit it
Make sure your business gets paid and pays its bills on time (accounts payable and receivable management)
For accounts receivable this could include: writing and sending out invoices or estimates, sending those to clients and then tracking their progress to make sure they are paid. Similarly, a bookkeeper is also responsible for the accounts payable side of the business, they handle all the bills that come in from vendors or third parties, keep track of payment deadlines, and eventually pay them.
Data entry
Tax filing
Look after bank accounts
Arguably the most important thing a bookkeeper does, Bookkeepers make sure that details about your transactions in your records match the corresponding details on your credit card, bank or accounts statements.
Difference Between Bookkeeping and Accounting
Some people may confuse what bookkeepers do and what accountants do. Although a lot of what they do and the information they deal with overlap, they're distinct. As we mentioned earlier, bookkeepers record daily financial transactions, keep track of the financial health of the business, and many other things. Accountants build on what bookkeepers do, for example, they look over the financial statements made by a bookkeeper, turn those reports into records and share some advice and their opinion on those reports with the business.
Bookkeeper Task Integration
Integrating even just a couple of these bookkeeping tasks into your business can have a major positive impact, boost efficiency and even increase your overall performance. By having an idea of the financial health and position of your business, you can consequently reassess the strategies that are working and the ones that aren't.
Bookkeeping can also have other benefits such as:
Being compliant with all laws and regulations
Easier to plan the future of business
Having better relations with investors and banks
Better predict how much you'll have to pay in taxes, and even maximize your deductions
Can I Do It Myself or Should I Hire?
When thinking about applying bookkeeping to your business, you have two options, hire an actual bookkeeper or do it yourself, by getting a professional software system for example.
Having a professional bookkeeper on staff could potentially be very beneficial for the financial health of your company, for the reasons we mentioned earlier. However, adding someone new to your business is a long term investment that could be very costly for a small or medium sized business. According to salary.com, the average bookkeeper charges between $30 to 50 an hour, which could be a major expenditure, especially for a small business. That's why we'd recommend investing in a professional software program that automates all tasks at a fraction of the cost. Most online software programs are also supervised by CPAs to make sure everything is in order. If you want to get a better idea of which software programs are out there and which one would be best for your business, click here to read our comparison of the best software.
Let Bookkeeping Help Your Business
As we've laid out in this article, bookkeepers have a lot of responsibility in a business, and can help you with crucial parts of your activity. Bookkeepers don't just do data entry, as you've seen, they do much more. Whether you decide to hire an actual bookkeeper or invest in a software that will do most of those tasks for you, rest assured that even applying a couple of these tasks will greatly improve efficiency and productivity of your business.
Best tools for you