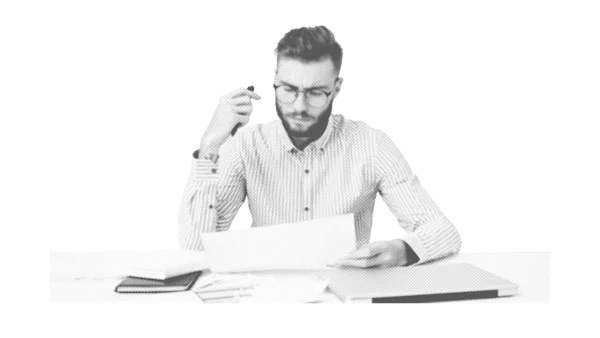 A free cash flow statement template Excel to download
You wish to pursue your business' operations without having to be too unsettled by your finances. Well, to measure your business' transactions and be an attention captivator for investors as well as creditors if need be, then you need a cash flow statement, whose main purpose is to showcase all of your cash movement from revenue to expenses.
It can help avoid bankruptcy and bring prosperity to your company, and to do so, it'll require a cash flow statement and worry not because Appvizer has the cash flow statement template excel just for you. It is pre-made, ready to be filled and downloaded.
What is a cash flow statement template excel?
What is a cash flow statement?
A cash flow statement is a financial statement that indicates a company's cash movement from what comes in and goes out to measure its performance over a given time. A cash flow statement is supposed to give the company a better understanding of how the money is being spent, whether it has enough to pay its debts or fund its expenses.
In addition, it is one of 3 financial statement as it complements the balance sheet and the income statement.
What is a template in Excel?
An Excel template is a sheet that opens after you've clicked on new Google sheet, for example. It is a file that is made to edit and save when finished. But if this seems too complicated or if you lack time to find the right statement for you, Appvizer has designed a free cash flow excel template.
You simply have to click on this link:
You simply have to click on this link: to get started. Once you are done and have added your modifications, you can easily download it. Yes, we have thought of everything.
What are the types of cash flow statement?
A cash flow statement has 3 main components, and they are:
1. Cash from operating activities
It includes any cash used in the day-to-day activities of the company.
They could include:
Receipts from sales of goods and services,
interest payments,
income tax payments,
payments made to suppliers of goods and services used in production,
salary and wage payments to employees and more.
2. Cash from investing activities
It deals with the financing of a company and determines the origin of the cash. It aids to know whether it comes from, investors or banks, and where the cash is paid such as shareholders payments. Finance activities include the issuance and repayment of equity and debt, payment of dividends, and capital lease obligations.
In simple terms, it is the cash taken by the company to finance its operations or activities. It can be seen in changes in non-current liabilities and in changes in equity.
This activity includes:
Bond issuing,
selling of treasury stock,
loan received from a financial institution,
dividend payment to stockholders,
repurchasing of existing cash flow.
3. Cash from financing activities
It concerns any cash used out of a company's investments. It could be the money used to buy or sell an asset, loans that are made to vendors and ones received from customers.
This activity includes:
The disbursement of equity,
reimbursement of debt,
dividends payment,
debt disbursement and more.
How is the statement of cash flow used?
The purpose of as a cash flow statement is quite valuable in accounting and finance, both in terms of managing the business and of the financial performance, analysis.
It uses either the direct or indirect approach and is for:
Net Present Value: which is to calculate the net present value of the company
Internal Rate of Return: which is an investments' profitability's estimation for a business. It is a discount rate used in cash flow, which gives the net present value's a worth of zero.
Liquidity: to see how a company can pay its financial obligations.
Dividend payment: which concerns the payments owed to investors
Capital expenditures: It concerns the money provided for reinvestment for the company
There are also two methods, which go by the name of direct and indirect method.
Direct method
It is simpler for small businesses and is based on the cash basis accounting. It is calculated using the value on balance sheets, such as the beginning and ending of the assets and liability accounts and observation of the net increase and decrease of the accounts.
Indirect method
It is the commonly used method based on accrual accounting, and is the arrangement of the net income plus changes in the balance sheet accounts to see how the money was generated by the business' operations.
How to write a cash flow statement?
To have a cash flow statement to use, one must know how to use it. It can be done monthly, quarterly or yearly. Here is how to do it:
1. Begin with the opening balance
It is important to know the money the company has before you start any activities, as it will facilitate future comparisons.
2. Calculate the source of your cash
It concerns focusing on money you expect to make for the month, quarterly, etc. Only take into consideration the money you actually receive and not the sales.
Everything coming in should be included, like all collections of previous sales you made on credit, any transfers of your own personal money into the business, and any loans you might have taken during the period.
3. Calculate the cash going out
Sadly, bills won't pay themselves, and you must spend in order to make. This is where you add every cent you intend to spend on inventory, rent, salaries, taxes, loan payments, etc.
4. Subtraction and addition
Subtract Uses of Cash (Step 3) from your Cash Balance (sum of Steps 1 and 2). This will result into the amount you'll be left with at the end of a period. And let us hope it is positive and not negative, as this will indicate that you do not have enough money to cover your expenses.
A cash flow statement is not hard. It is the thought of actually getting started, which is why Appvizer wants to give you a head start and all the tools you need to make your company successful. Let us know what you think in the comments below.
Best tools for you