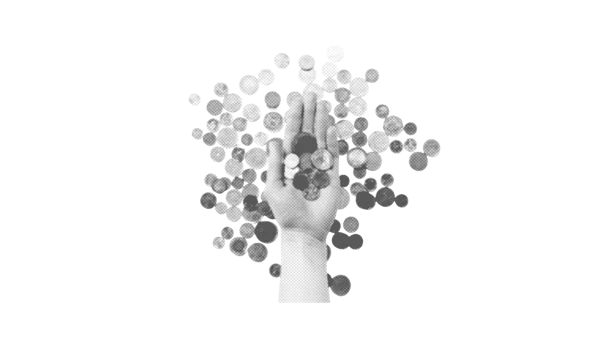 A free credit note template and why you should care
As if managing finances, projects and clients in business and accounting was not challenging enough, here comes the error in a payment, or cancellation of one. So, how do you deal with that? Simply, with a credit note that can help resolve all of your problems. It is your start over button.
And as if a definition of what it is, wasn't sufficient, Appvizer has included a free to download credit note template in this article. Keep reading to find out more.
What is a credit note template?
What is a credit note?
A credit note is a document issued by the seller to the buyer when the former has been overcharged. It means that the buyer notifies the customer of credit being applied and accepts to fully or partially reimburse the customer for the mistake.
Furthermore, it happens when issues arise like these below:
With a product received or services rejected by the customer,
with the customer overpaying in the original invoice,
with the seller making a mistake in the original price,
or if there was reception of damaged goods by the customer.
The purpose of a credit note is to keep the accounting books decent, as invoices can't be deleted or modified once they've been issued. So, it is helps delete the price of the invoice without actually having to delete the original invoice.
This is important to keep in mind, as in Anglo-Saxon countries and some others, it is unlawful.
What is credit note template?
A credit note template is a legal document that can be used repetitively and edited. It is sometimes called a 'credit memorandum' or 'credit memo'. Thanks to it, you can fully or partly cancel an already-issued invoice.
It is usually already pre-filled with the important and usual information to save you the time of having to make it from scratch and repeatedly reproducing the same document, especially if you're dealing with different things and if the client is a regular.
All you'll need is just fill in your personal information, the elements responsible for the credit issuing and save it with an identifier, known as credit note number before you send it to the customer.
How do you write a credit note template?
Sometimes mistakes can happen when issuing invoices to a customer. It can be the simple fact that they were made to pay extra than they should have, and so to avoid having to entirely annul your invoice, you can create credit notes.
And here is what they include:
The words "credit note" at the top,
customer details: it is where you add their name, address, phone number,
your business information with the name of the company, address and business phone number,
date issued is the date that you
credit note number,
original invoice reference number,
item descriptions, quantities, and prices,
total amount credited.
And of course, you need to add the information justifying the change and reason for the credit note, and it typically involves these elements below:
Date of credit note issue,
credit note number, which references the original invoice
Customer reference number, like an invoice number or purchase order,
customer's information, meaning name and contact details,
description and explanation of why the credit note is being issued and the goods or services it relates to,
total amount to be credited.
What is the difference between a debit and a credit note?
The main difference to note here is that a debit note is issued by the seller to the buyer to notify them or hold them accountable to their pending payments or debts. It is mostly common in B2B transactions.
Debit notes are also used in B2C transactions, such as when a customer receives goods on credits from a business but decides to return them to the company. The buyer will then issue the debit note to the seller.
Who issues a credit note?
Credit notes can be issued for different reasons, especially when it concerns, the type of your business you own or work for and the type of industry, sector you're in.
Here are a few examples of some common credit note issuance:
A credit note is provided by the supplier when the goods delivered are damaged or when a buyer receives the wrong item from the seller,
when a salesman charges more than the actual price of the goods or services supplied, they issue a credit note or a memo to cancel the extra sum.
A credit note is also issued when a discount was available but had not been applied at the time of the invoice's preparation.
Credit notes are sent to the buyers when the salesperson wants to cancel a payment pending from the buyer.
Example of how to issue a credit note template
Now that you know what a credit note is, it is important to know and understand the use of and reason for a credit note and how it is prepared and issued.
Let's take the example of the accounting of a small business.
A customer came in 2 weeks and purchase furniture from your store. However, after thought, they were displeased and made the decision to return it.
Much to any businessman dismay, your goal is to satisfy a customer's needs, but some buyers do change their minds, and it is up to you to properly handle the situation.
So, the customer wants to request a cancellation for their purchase, but you have already issued an invoice for that purchase. Therefore, you are now faced with having to cancel it.
And this calls for the issuance of a credit note for the transaction's total value.
For example, you've issued an invoice for $100, and you want to issue a credit note for the full amount, the note will show an amount of $100.
Let's now explain this situation in a case in which you have to adjust for or reimburse half, i.e, 50% of the product's or service official value, price due to damage or other reasons. In this case, your credit note will show an amount of $50.
A credit note can be prepared using many formats.
So, Appvizer has made a way to simplify the process. You simply have to fill in the clear and easy credit note template, download it for free. Just click on the link right here:
Finally, a credit note template is an easy and simple way to clarify any payments default without having to disrupt your accounting books. When there is a mistake in the pricing of a goods or services to a customer, the seller can simply issue a credit note to let the buyer know of the changes.
Best tools for you