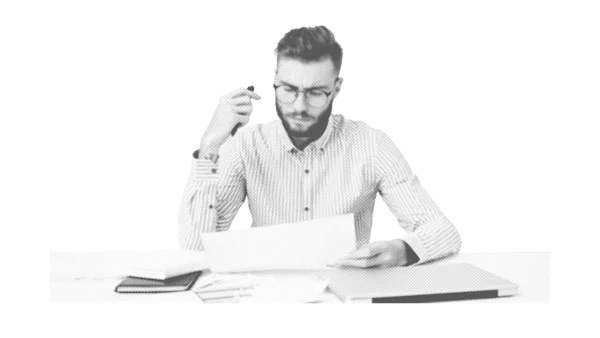 Debit Note Definition- Why You Should Care
If you work in the B2B world, this concept is nothing new to you, however there might be some things that you didn't know about debit notes. So let's take a look at them!
Debit Note Definition
Even though you might already be very familiar with the concept, let's just run through it one more time.
A debit note, or memo, is a physical or electronic document used to remind a buyer of money they owe. Or in certain cases it could be a document used by the buyer when they return goods they bought with loans.
Debit notes are used most commonly in B2B transactions because sometimes one company receives a product or service before paying, ergo the need for a system of reminders.
How it Works
As we explained in our other articles about credit notes (link) and cash receipts (link), these kinds of concepts are very linked with accounting. In the case of debit notes, when company A sends company B a product with credit extended, they send an accompanying debit note saying their account has been debited. Keep in mind this isn't an invoice, and so even if real goods are being exchanged, no money is being exchanged until the invoice is issued.
As we said before, debit notes aren't invoices, therefore most of the time payment isn't required right away.
Examples
We already covered it, but the main example is when one company sells something to another. The company purchasing the item or service is given an extension of credit, meaning the selling company trusts them to pay the amount they owe a bit later. So along with the product or service, they send a debit note detailing the amount owed, and maybe even when the amount is due and how to pay it. But a debit note isn't an invoice, meaning there could be a link to the invoice on the debit note, if it's online.
What this means in accounting terms is that the debits and credits are plugged into an accounting system in order to track the transaction. Then those credits and debits are changed after the transaction has been resolved.
Debit Notes- Make Sure You Get Paid
As we already said, think of debit notes as a friendly reminder to pay what you owe. This concept along with credit notes and cash receipts, make up the base of any commercial business.
If you want to get a better overall sense of all these concepts you can read our articles about credit notes and cash receipts here.
Best tools for you