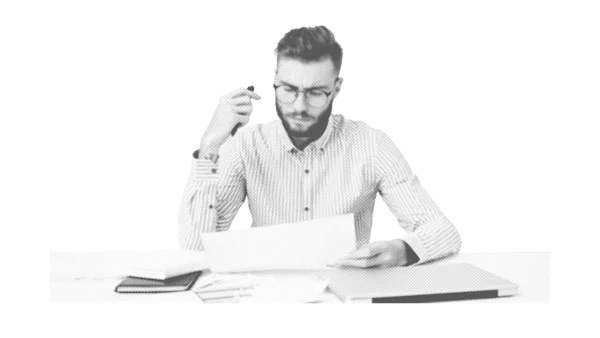 Get transaction certainty with a debit note template
Are you a bit bothered by the reception of a defective item, a mistake made in the purchase of a product or the fact that you have to deal with the refund process? No worries, needs, change and errors happen all the time. After this article, you will survive this payment, or cancellation ordeal.
So, how do you deal with that? Simply, with a credit note that can help resolve all of your problems. It is your start over button.
And as if a definition of what it is and how to handle the situation wasn't sufficient, Appvizer has included a free to download credit note template in this article. Keep reading to find out more.
What is a debit note template?
What is a debit note?
A debit note, also known as debit memo, is a document used by a seller to inform a buyer of their debt obligations or in other cases concerns the return of damaged goods and services or even purchase cancellations by a buyer to ask for a refund.
It is quite similar to a credit note, but it is the buyer who issues this one. It is issued by the supplier before a credit note is created. A debit note is also important for the buyer because it is proof in their accounting books that they have returned their purchase. It is also essential for the process of record-keeping to facilitate payments' tracking, which updates accounting records and represents the amount you owe.
What is a template?
A template is a pre-made version of the debit note, presented with the necessary information to fill in, such as the company's name, address and phone number as well as the customer's. Its purpose is so that companies that have a lot on their plate do not waste time recreating the same document, especially when dealing with recurring customers and clients. It can be in Excel, Word or even letter format.
What should a debit note template include?
There are some required information when creating a debit note template or simply filling out one, and they are:
header: it mentions that the document is a debit note,
a debit note number,
the name, address and phone number of the seller,
the date of issue,
the details of the customer: name and address
the invoice number in relations to damage goods and services and no longer than 16 characters,
the tax value of the goods and services,
the applicable tax rate,
amount of tax credited or, debited to the recipient,
signature of the supplier.
A free template to download
There are different types of debit note format. They can be made in the form of Excel, Word or PDF.
In this case, Appvizer has created a credit note template in Excel for you that you can fill in with your business transactions and download:
Who issues a debit note template and why?
There are a few reasons as to why a debit note might be issued, and here they are:
the goods received were either damaged or defective,

the buyer overcharged the invoice,

the amount on the invoice has been incorrect.
But a debit note can also be issued by a seller to a buyer for:
amount payable to the seller increases

understatement of the value of the invoice

addition made to the order of product/service
To understand the reason, use and for debit note template to be issued, let us take a look at a simple example:
You're a customer, and you've decided to purchase an item for $200 from the seller. However, upon its arrival, you've noticed that the product provided, has arrived damaged or defective. And of course, no one wants to keep that so, you decide to return it so, you want to request a refund.
Therefore, you (the customer) start to issue a debit note filled with the important information such as the amount of the original purchase price and the value-added tax (VAT) to send to the seller.
Once the company receives the debit note, they start to prepare, in return, a credit note to be issued as evidence of a refund to the customer.
Hopefully this article will have been useful for you and that your debit note creation shall be as easy as pie. And remember, you don't need to start from scratch as a free debit note template to download is provided.
Best tools for you