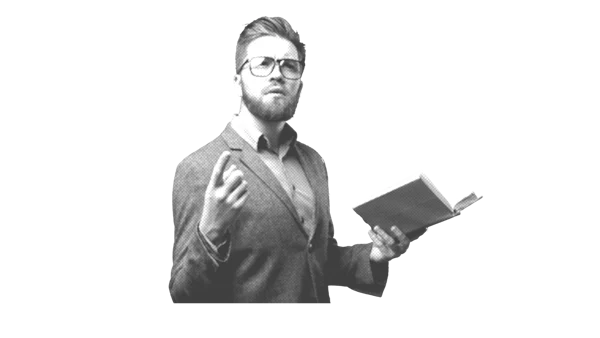 Internal vs External Audit- Differences and Specificities
Audits and auditors play an essential role in the business world, they let organizations know when and where something's going wrong in their activity. However, for someone who isn't familiar with the audit world, the difference between internal and external audits might seem confusing. To find out more about what these two kinds of audits are, and how they can help your business, keep reading!
Definition
Internal Audit
Internal audit refers to the process of evaluating a company's internal controls, like it's accounting department and corporate governance. Auditors do all of this to make sure that everything that an organization does is in compliance with local laws and regulations. Internal audits also keep a record of a company's financial statements and data, allowing decision makers or anybody to go back and look at a specific metric for a specific time period.
More than just the compliance with local laws and regulations, audits allow a firm to know what things are going wrong and what's going right. Furthermore, it allows a company to make decisions based on those results to improve their operations and meet their objectives.
External Audit
Much like an internal audit, an external audit is the process of evaluating a company, specifically financial statements and by an independent accountant. Companies bring in an external auditor, sometimes, to get a second opinion, sometimes, an outside opinion can go a long way in improving a company's operations and work. Companies also do an external audit before going public, to get their financial statements officially certified, as required per law. This happens so that shareholders and investors know the financial position and health of the company, and can therefore make decisions on whether to invest based on the reported financial data.
Differences Between Internal and External
Although internal and external audits share many similarities, they are also fairly different. For one, internal auditors are company employees who analyze the business practices of the company, the results of their examination are then used by the internal management of the company. While external audits are much stricter, most of what external auditors do is heavily regulated by governmental agencies, in this case by the Securities and Exchange Commission (SEC), as mentioned before the information they gather will be used by investors and shareholders. Everything they do, from the format of their report to the relationship they can have with the audit client is heavily regulated. External audits are also more common, for publicly traded companies, than internal audits, happening three times a year for external, compared to just one for internal.
While they're both technically called audits, they're significantly different from each other.
Regulations
We will not be covering the entirety of regulations for internal and external audits, otherwise this article would be more like a book. However, we will try to give you an overall snapshot of some of the regulations that apply to them.
First of all, a lot of regulations depend on your status as a company, are you publicly traded, are you a small, medium or large business. Regulations also depend on your jurisdiction, for example in the United States, the New York Stock Exchange (NYSE) requires publicly traded companies to maintain an internal audit function to provide management with assessments of risks. If you're not a publicly traded company then you're not required to have an internal audit function, however it is widely considered best practice.
As mentioned before, regulations for external audits are much stricter, for example, somebody who has any direct connection with the company. Ex. if they hold a security or interest in the company or have a direct relation with any one who does, they are automatically excluded, by law, from being the said company's external auditor.
Conclusion
Before deciding which your company needs, you have to figure out which is best for your company. Start by going through a basic list of questions like: what kind of company are we? Private or Public? Unless you're a publicly traded company, then you probably won't need to get an external audit, unless you need to certify financial statements. In general, internal audits are much more common for all sorts of companies, from small to large, and can be much more helpful in the overall functioning of your company.
Best tools for you