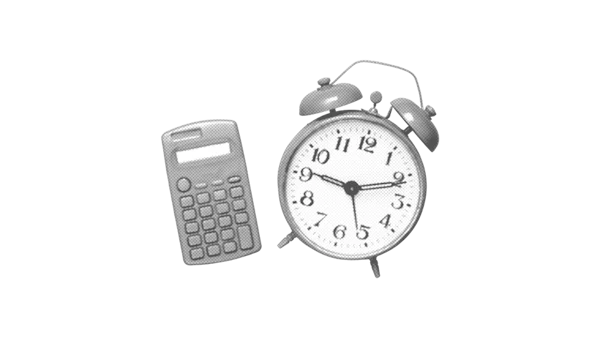 Time for Payment: What's an Invoice? Definition, Uses, Types, and More
If you've ever dealt with a customer order or purchase in any way, then you've inevitably had to deal with payment. There are a variety of ways a company can bill a customer for products or services, and one of those is a document, an invoice. Keep reading to find out more!
An invoice is essentially a bill or list of goods or services consumed or bought. This document includes the following information:
Names of the buyer and seller/company
Price of products or services
Unique record-locator:

specific identifier, for a customer portal or future reference
Possible payment methods:

allowing customers to pay with different methods such as cards, payment plans, etc. making it more likely for them to pay the invoice easily
Shipping and handling, if applicable:

details on shipping costs and processing time
Invoices are extremely important to not only businesses but also customers. They allow businesses to keep track of payments, and goods sold, which is critical for accountants and auditors.

Invoices are important to customers because they give them a written record of the agreed-upon amount for the goods or services sold, and allow them to correct any mistakes before finalizing the transaction.
Use Cases
In addition to the uses we just outlined, invoices also serve as:
Tax Records

: Taxes are based on revenue, which is directly related to customer billing, i.e. invoicing

Legal Proof

: If ever customers decide to refute the transaction or not pay, an invoice can act as legal proof of the agreed-upon price and quantity of goods or services.

Customer Information

: Beyond just billing, a mass quantity of invoices can help you to compile critical information about your customers, like their favorite products, the average number of goods bought, etc.
The Different Types of Invoices
Depending on the type of transaction, there are different types of invoices, we won't go too much into detail about each one, but here are the top ten most common types:
Standard Invoice

: The most common, this invoice is issued by a business to a customer for billing purposes.

Credit Invoice

: Typically used for refunds, discounts, or to correct an error on the initial invoice, this kind of invoice always includes a negative number to refund the customer.

Debit Invoice

: Also known as a debit memo, they're used to increase the amount already invoiced, for additional items or services purchased.

Mixed Invoice

: Less common, a mixed invoice combines the previous two types to either increase or decrease a client's total bill for additional goods or services purchased.

Commercial Invoice

: Used for international transactions, commercial invoices are used for custom and border-crossing purposes. They serve as a record of the sales and details of the product for customs enforcement.

Timesheet Invoice

: Used by businesses who charge by the hour, a timesheet invoice is typically used by contract employees such as lawyers, consultants, and others to detail the amount of time worked and their per-hour rate.

Expense Report

: Submitted by an employee to the employer for reimbursement of business expenses.

Interim Invoice

: Typically for bigger projects, the customer is billed based on milestones completed.

Pro Forma Invoice

: An estimate of services before starting, pro forma invoices are typically changed by the end of the project to reflect the actual hours worked.

Final Invoice

: As the name suggests, a final invoice is sent to the customer at the end of a project to ask for final payment.
Example of Invoice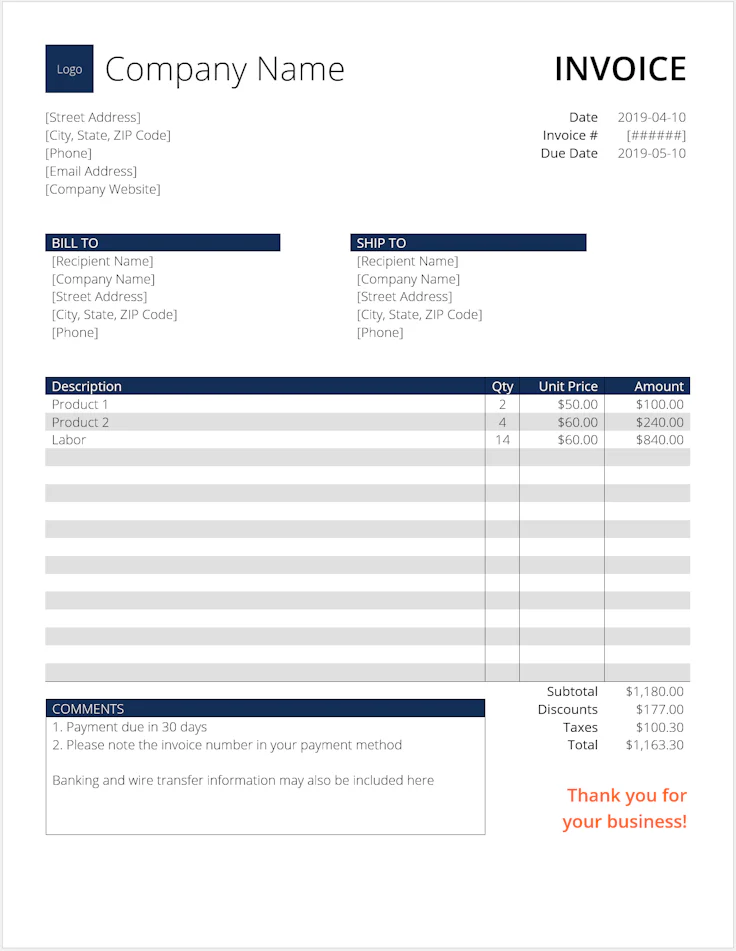 Like most things, invoices have evolved and adapted to the way we work over the years. In ancient times, they were carved into stone tablets to keep track of transactions. Later, they were written on paper, requiring an organization system until computers came along allowing for a cheaper, faster, and more efficient way of billing and keeping track of sales.
This evolution has sped up over the recent decades, turning into online invoices with the rise of the internet, and now mobile invoices with the emergence of smartphones and SaaS programs.
It's easier than ever before to invoice and keep track of invoices, whether that's on the go with your mobile device or on your computer. Invoicing has become seamless and easier thanks to cloud and mobile computing.
Although, theoretically, you could keep track of transactions and invoices on something like Excel, cheap and extremely effective SaaS programs have made it easier than ever to invoice with just a few clicks. They allow you to keep track of payments, customer information, follow-ups, and more.
Check out some of the top invoicing software programs here!
Invoicing: Gotta Get That Coin
Whether it's for legal, accounting, or record-keeping purposes, invoicing is a vital part of your business, and should be treated as such. What's more, now with SaaS, you no longer have to live in the stone ages, invoicing and all of its specificities are easier than ever!
Best tools for you