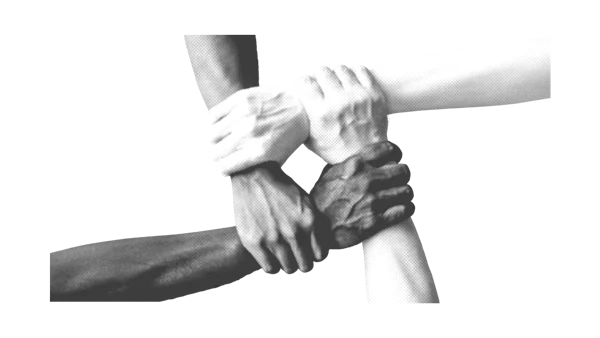 Human Capital Strategy, A New Way to Improve Your HR Strategy
Just like customers, employees play a key role in the success of your business. And, today, it is highly recommended to implement a human capital strategy in your company. This helps to improve your Human Resources strategy by ensuring that you have the right human capital in the right jobs at the right time and for the right cost.
But how do you optimize skills and talent management within your company?
A recent study by the Boston Consulting Group highlights the link between people capabilities management and economic performance.
In this article, we present the concept of human capital, why and how you can use it to increase productivity, improve your employer brand and attract the best people, in line with your values.
Human Capital: Definition
From an HR point of view, human capital is an intangible asset that your employees make available to your company on a daily basis through:
their (innate) aptitudes,
their (acquired) skills,
their general knowledge,
their qualifications (diplomas),
their work experience,
their productive capacities.
The challenges for your organization are to:
identify each of these criteria for every employee,
evaluate and optimize them for a competitive advantage and to improve employee's well-being at work.
Origin: From Training to an Investment
The human capital theory has been studied in economics since the early 1960s. It was announced for the first time in 1961 by the American agricultural economist Theodore Schultz and it was reintroduced in 1964 by Gary Becker, recipient of the 1992 Nobel Prize in Economic Science.
Becker suggests that the accumulation of skills and knowledge throughout life is a genuine asset. Therefore, individual knowledge should be considered as an investment, associated with a cost (education and training) and a potential value (salary...).
What's the difference between talent management and competency management?
They are different but complementary concepts and, they should be used together to allow employees to grow in line with the needs of the company.
Indeed, talent, which has mainly been talked about in human resources since the 2000s, is an aptitude, an innate ability that can be developed. It often refers to a soft skill. Leadership and charisma are examples of skills that can be used in a work environment.
Whereas, a skill is acquired through experience or training. It must be maintained frequently to keep up with new techniques and technological developments, depending on the sector. One example is computer skills.
An individual possesses both talents and skills, which is why the management of these two concepts goes together with the goal of an HR department.
If you want to invest in your human capital strategy, it is important to pay attention to both.
How to increase productivity with a human capital strategy
A human capital strategy is a tool that helps you strategically manage your Human Resources by an effective talent acquisition for each position.
For maximum success, your human strategic planning must combine each employee's skills with their active involvement in improving their team's performance.
Therefore, initiatives associated with talent management must involve not only the individual employee but also the entire company.
1. Identify your company's core competencies
It is recommended to have a skills analysis when you are using a human capital strategy.
Monitoring the performance and expectations of your employees lets you frequently check the match between your strategic targets and the talents of the people you hire.
The predictive management of jobs and skills is a forward-looking approach to human resources functions. It allows you to analyze the profiles and skills within your structure, but also to guide changes, whether they are economic, technological, social or legal.
Competency Manager is a cloud-based talent management system that lets you build competency models and assign them to individuals along with any training requirements necessary. With Competency Manager, you will be able to track assignment progress and any associated credentials or certifications.
2. Invest in training
Motivating each employee is the key ingredient of a successful individual functions management. This involves:
offering a clear career plan for the short, medium and long term,
guaranteeing continuous training and development that is always in line with the evolution of your business,
providing constant updates of the job description and proposing changes adapted with the new goals of the employee.
Giving your employees the right tools to improve their skills increases their value, motivates them and builds their loyalty. Having already been trained in your corporate culture, your operations and in their position, your employees become more encouraged to innovate and surpass themselves!
BambooHR's performance management software lets you create, track and grow performance with your employees. Together, you can set and track multiple goals, and create a constant feedback channel that modern employees crave while automated reminders and notifications keep them informed of new comments, goal progression, and goal completion.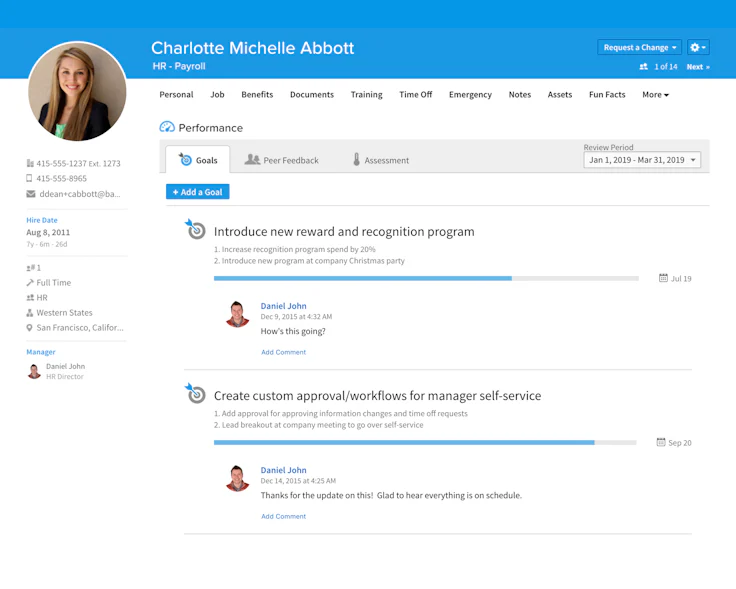 3. Value soft skills
A good way to promote your employer brand, and thus attract and retain talent, is to value soft skills, which can be defined as behavioral, transversal and human skills (stress management, empathy, rigor, team spirit, etc.).
Beyond resumes and degrees, you are looking for employees who are in line with your values, this reinforces their commitment to your company and the promotion of your image to the outside world.
This also helps to reduce the error rate in recruitment and to know if the candidate is suited to the position and the company.
A good way to detect these soft skills is to use psychometric tests.
Wonscore is a cloud-based HR software designed to help SMEs and large organizations evaluate candidates. Its system is composed of a cognitive ability test, a motivation test, and a personality test. These 3 tests then provide one score which allows you to predict the top performers from your selection of candidates.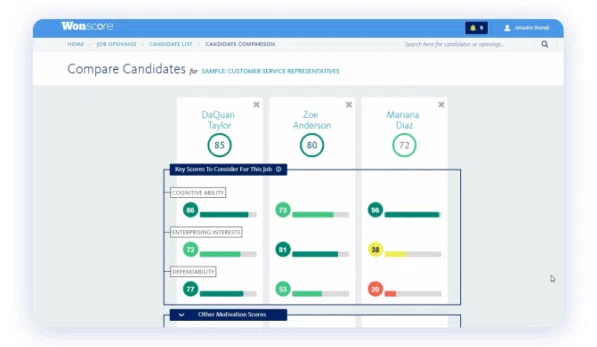 4. Make use of your recruitment system
Talent management and retention also involve managing the pool of applications you have received. How many interesting profiles have you received but not kept, even though they would be a perfect match for the new position you are about to open? What a waste of time and precious data...
Recruiterbox is an applicant tracking software that provides tools to collect, parse, search, and manage resumes. With Recruiterbox, you will be able to skip the manual upload process and automatically collect resumes from your email attachments.
Moreover, all of the data on your candidates is stored in one central management system, ensuring that none of your candidates falls through the cracks. Its dashboard will save you time and tell you where each of your candidates is in the hiring process.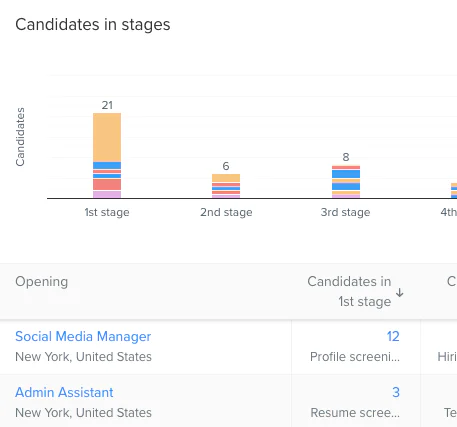 5. Improve the employee experience
To show that you value your employees, you can discuss career opportunities and training courses during job interviews, as well as understanding their career path.
But you can also ask for their opinion by using a survey, to observe possible axes of improvement.
Qualtrics provides HR surveys at every point of the employee lifecycle. And, thanks to a global view of employees' experience, you can identify key drivers of engagement and receive targeted actions to motivate your employees.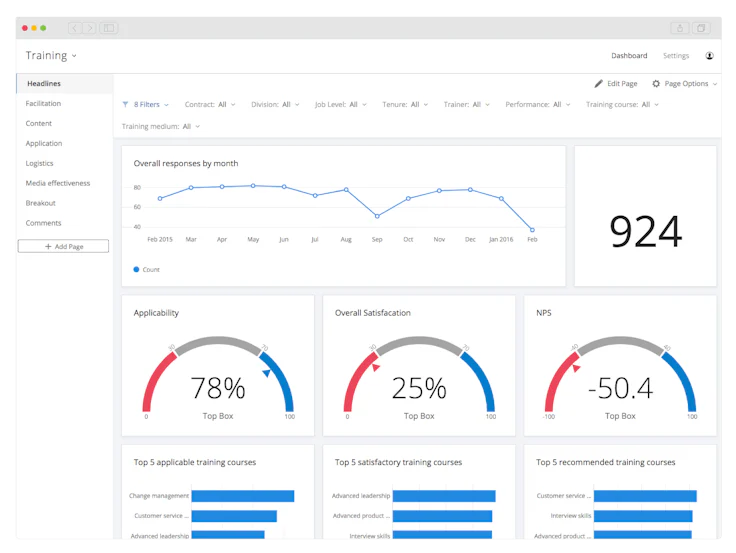 6. Involve your employees during the recruitment process
Talent management also aims to involve staff to create a positive environment where everyone can easily express their full potential.
This is achieved through a transparent sharing of operational and financial information, perks and benefits of the job and the use of cross-functional tools that give employees a voice.
When you are involving your employees in the recruitment process, sometimes they know exactly what the company or the team needs. They are also experts in their field and are therefore better informed about the human capital required for a specific position.
Comeet is a collaborative recruiting software that lets employees and recruiters work together to identify the ideal talent acquisition for their teams. Comeet connects everything involved with recruiting; all the people, processes, services and resources that collectively add the right people to your organization chart. And, recruiting is reduced to single tasks assigned to specific recruiting teammates.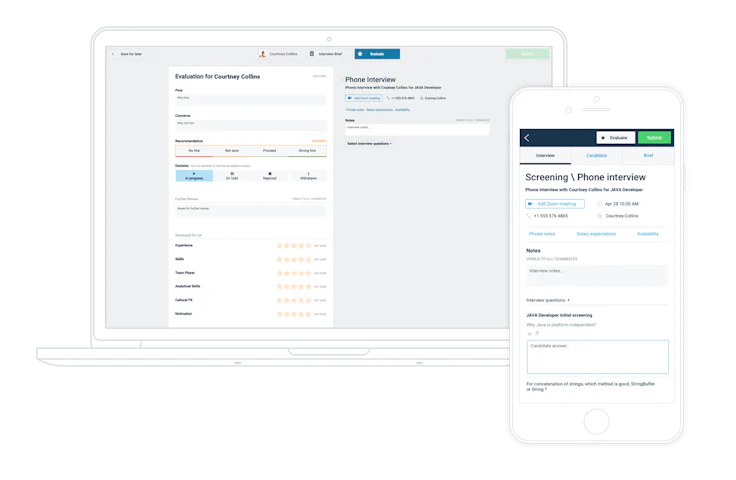 Equip yourself with the right tools to improve your human capital management
Faced with the various problems of talent and skills management, the use of Human Resources Management Software or HRMS is now essential.
This type of software helps you manage and follow up one of the most valuable assets of your company, your employees.
A Human Resources Management Software simplifies your talent management thanks to its unique features:
human resource planning, offering a real-time mapping of internal expertise and a job repository compatible with the organization's strategic objectives,
management of interviews, which provides a detailed assessment of the consistency of an employee's skills and those required for his position (detection of training or recruitment if necessary),
complete and participative training, including feedback from employees and managers,
proactive and collaborative recruitment management, which helps you to acquire expertise that is missing from your company as efficiently as possible (an automated analysis of applications according to skills...).
How about you? How do you manage your human capital?
Best tools for you