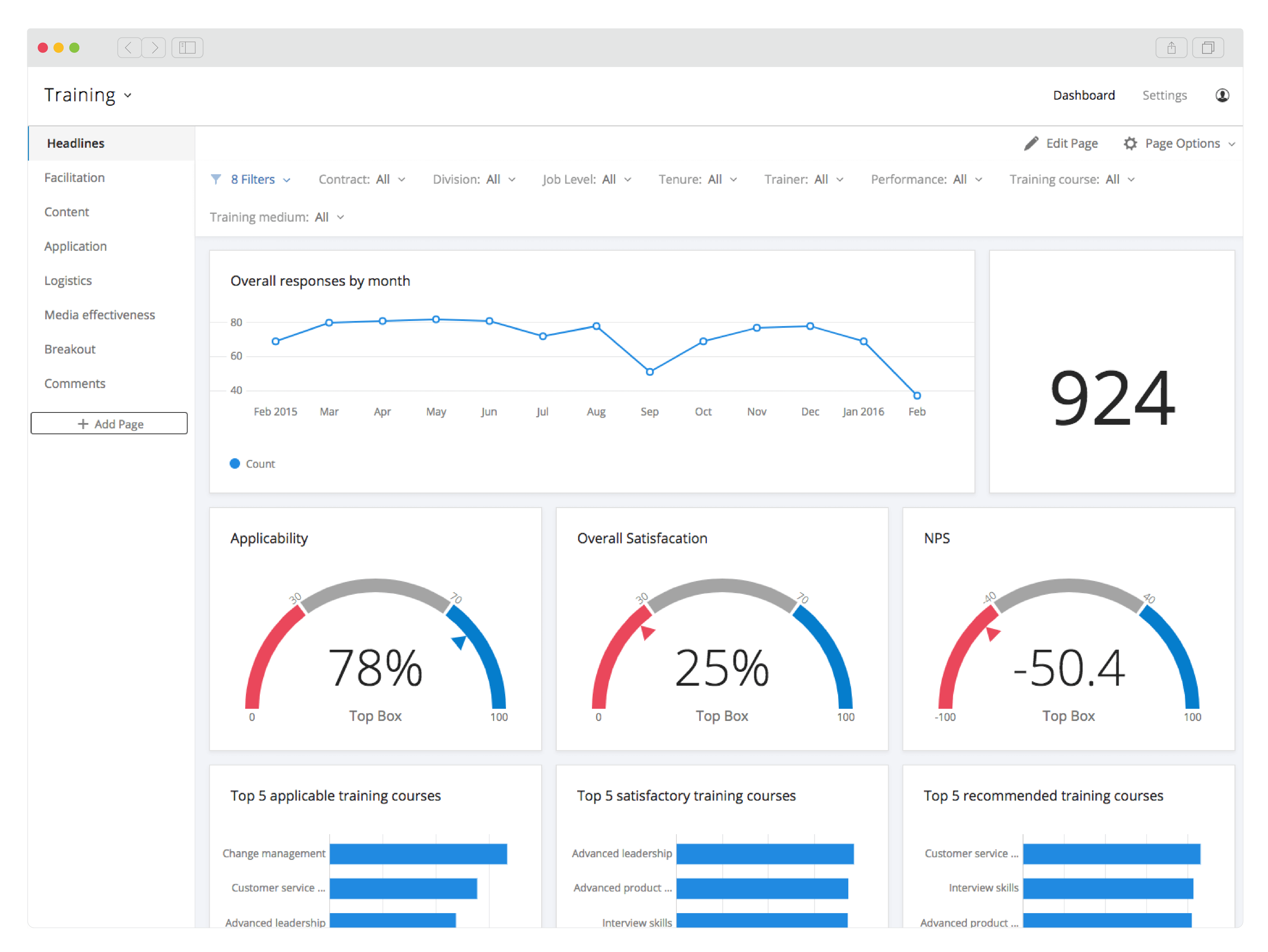 Qualtrics
Presentation of Qualtrics
Qualtrics is an Experience Management Platform that provides HR surveys at every point of the employee lifecycle. And, thanks to a global view of employee experience, you can identify key drivers of engagement and receive targeted actions to motivate your employees.
Qualtrics list of features include:
Surveys: 100+ question types, sophisticated logic, randomization, scoring, translation, and hundreds of other advanced features.
Multi-channel distribution: with Qualtrics you can reach online and offline customers from, desktop, mobile, and across any social media platform
Participant Management: Qualtrics covers recruitment, global opt-outs, and incentive fulfillments.
Advanced data processing: Qualtrics offers response weighting, customized variable creation, and 30+ values per variable
Simplified reports and dashboards: every user sees a specific dashboard tailored for their role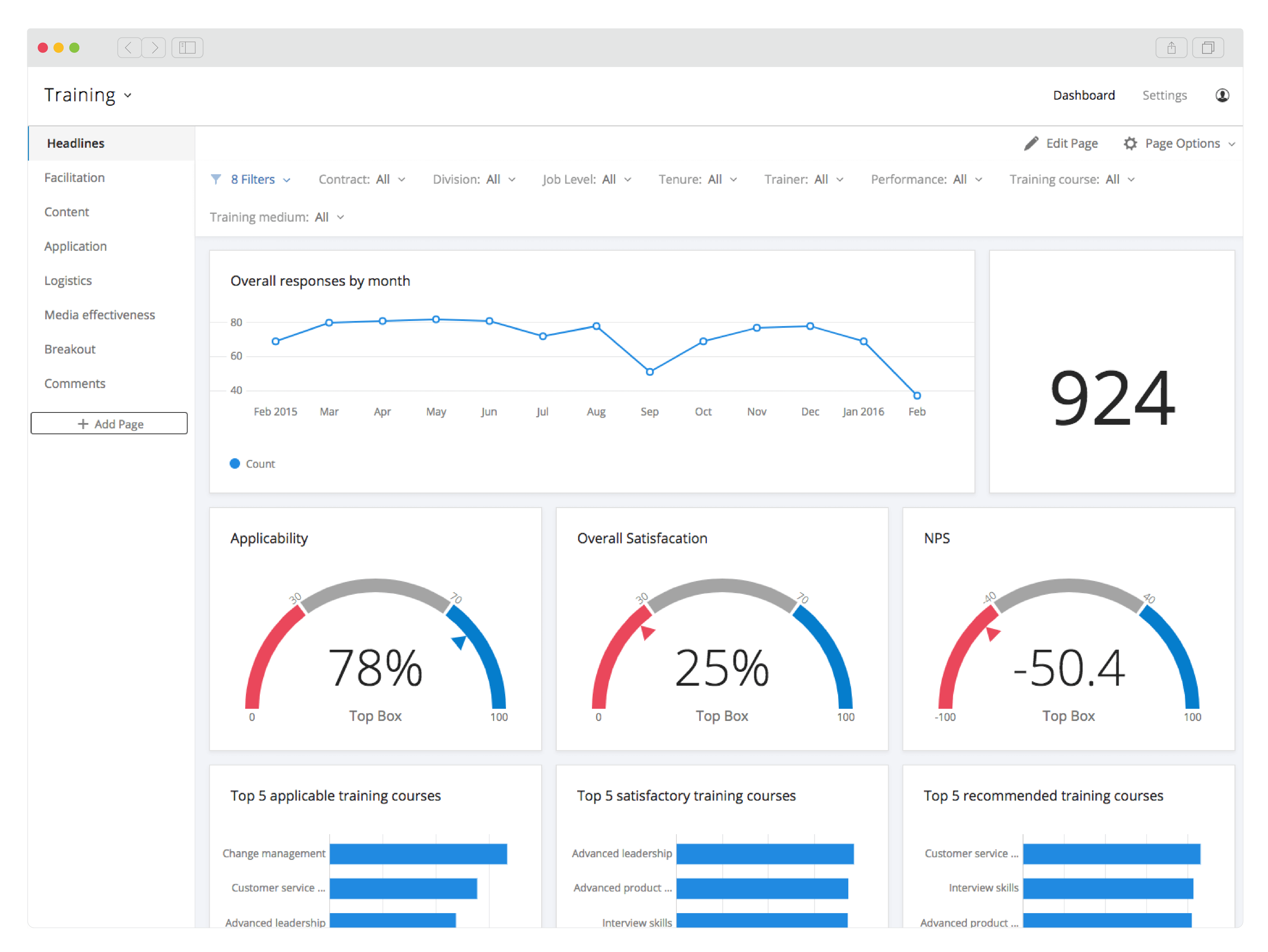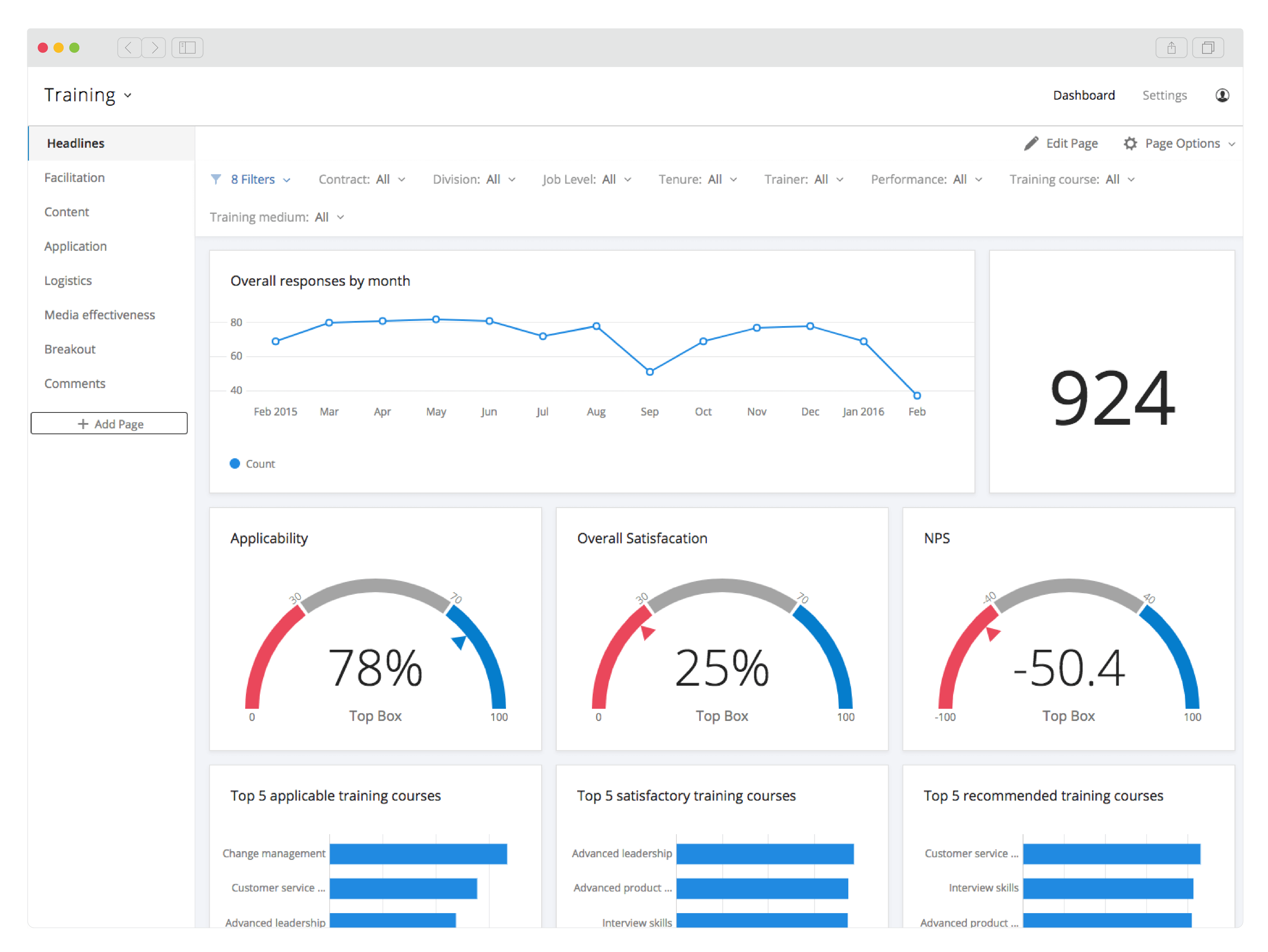 Prices and features of Qualtrics
Security & Confidentiality
Secure Sockets Layer (SSL)
Customer reviews about Qualtrics (0)
No reviews, be the first to submit yours.