BambooHR is an HR software that automates and optimizes the daily operations of Human Resources.
Human Resource Management with BambooHR
BambooHR is not a traditional Human Resources Management System (HRMS) since it does not cover administrative and accounting functions such as payroll or social security declarations.
BambooRH is designed to make human resources a strategic lever for business growth.
How does it work?
By improving the recruitment process and integration to a company,
By simplifying access to data (profile, skills, holidays...) and optimizing the management of HR departments
What can BambooHR do for companies?
Follow up on applicants
The applicant tracking system helps companies reach the most qualified candidates and track, share and evaluate information from their job applications. The ATS (Applicant Tracking System) helps human resources and recruiters find the best candidates, much faster.
Automated Absence Requests
Thanks to automated requests incorporated in your human resources system, all requests for leave and absences will be directly addressed to the people responsible for authorizing these requests.
HR reports
Get instant and relevant information about your human resources. BambooHR provides fast, customized and accurate reports.
Electronic signatures
Electronic signatures save time, money and trees. Not to mention the hassle of distributing, collecting and organizing signed documents.
Onboarding and employee integration
The best HR programs create the best first days in business. An excellent hiring experience means greater talent retention and commitment.
Employee database and records
Organize all your employee-related information in a single, centralized, secure database - from health care information to home addresses.
Customized workflows
Make important decisions much faster thanks to organized data and optimized workflows: from absence authorizations to updating employee information.
Performance Management
Save time, get accurate results and make relevant decisions based on real, reliable results.
Editor: BambooHR
BambooHR demo and screenshots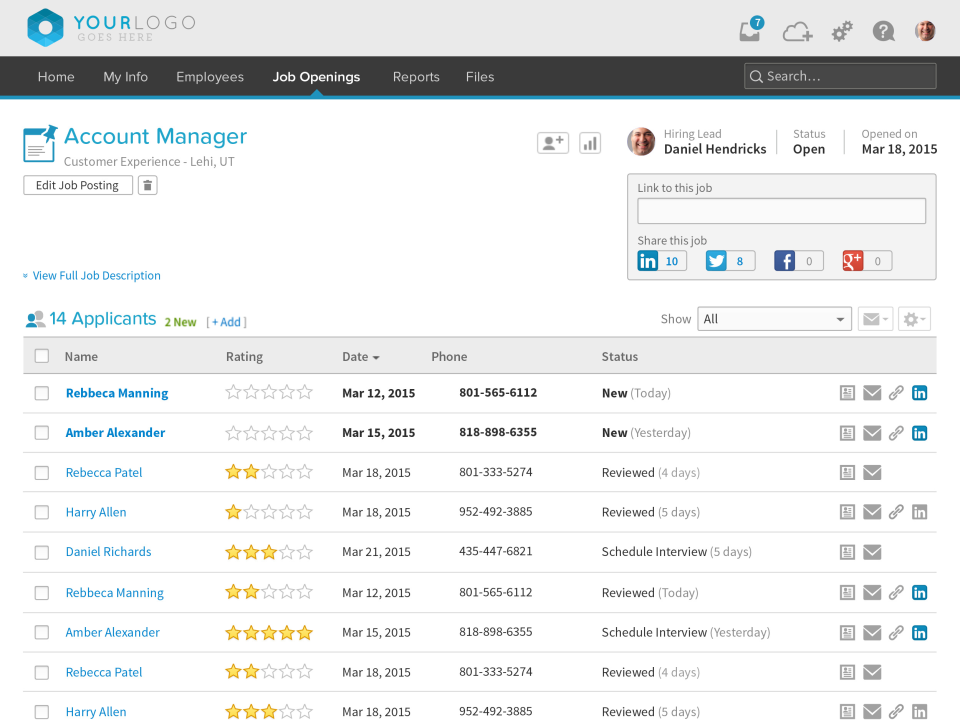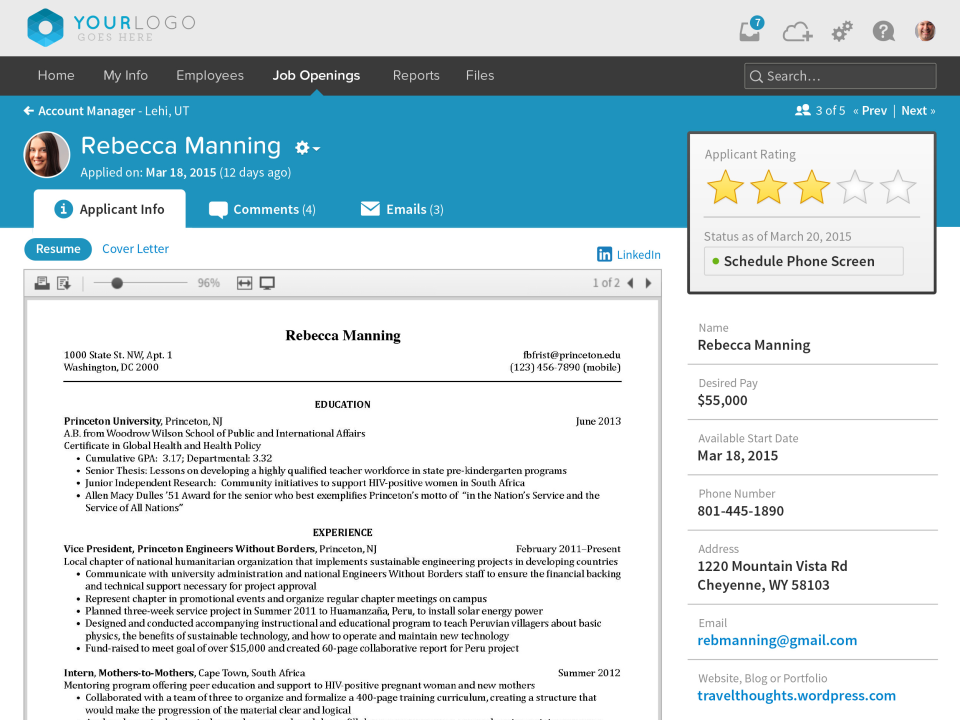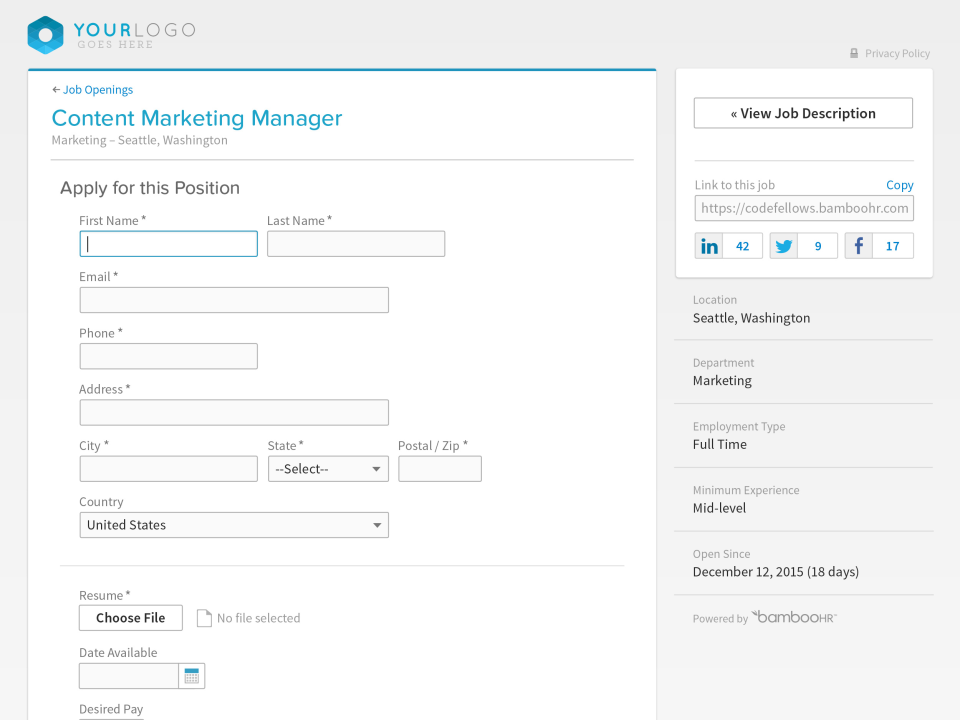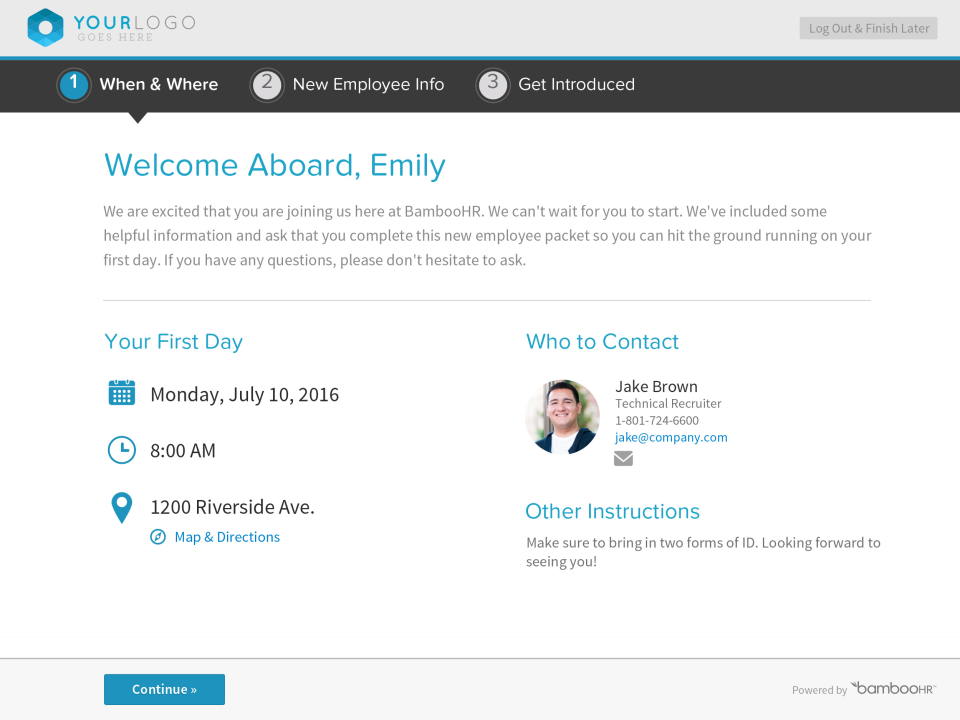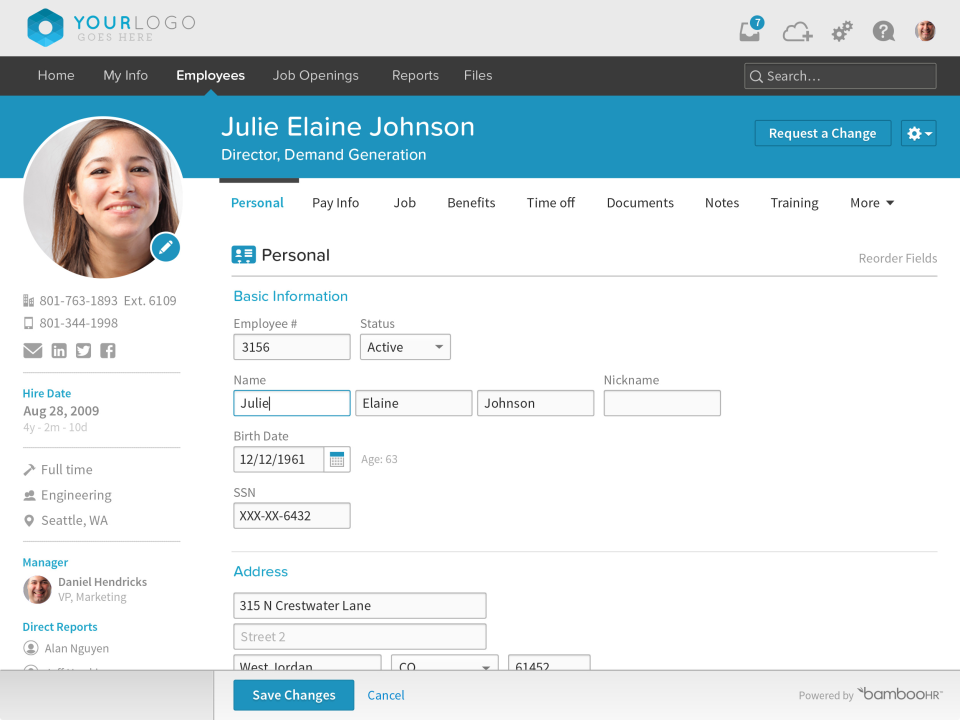 BambooHR customers
No customer reference