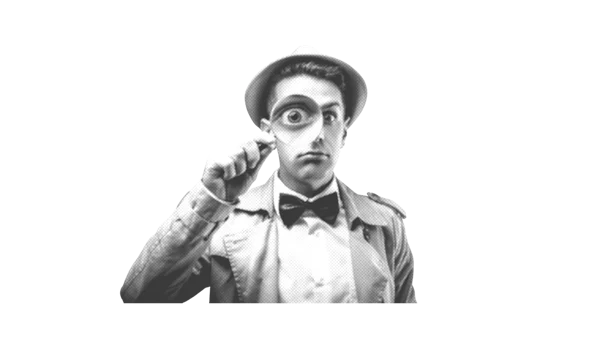 The Brand Platform, the Foundation of a Strong Brand Identity
In a changing competitive environment, how could you make your brand stand out from the crowd? Building a brand platform is a crucial step to building a strong brand. This will allow you to reflect on your brand identity. The goal is to find what makes it unique, and how to build strong ties with your customers.
Whether you are a communication or marketing manager, your mission is to create a distinct brand personality. To define an effective branding strategy and position your business as a recognizable player, you need to set a precise direction.
A good brand platform serves as a guide to steer and build a coherent marketing strategy. What are the elements of a strong brand platform? Let's find out.
What is a brand platform?
Definition
A brand platform is a synthetic document designed to compile all the elements that make up the DNA of your brand, both visually and ideologically.
It is a strategic foundation for thinking and designing a cohesive brand identity. It is a prerequisite to planning any communication or marketing strategy.
Role of a brand platform
The brand platform serves as the reference point for both internal and external stakeholders. It centralizes all the branding elements that create your brand value. It can be used for the following purposes.
Coordinating communication actions
The brand platform explains how your brand should be perceived. It is a roadmap designed to give comprehensive guidelines for all stakeholders working with the brand. This ensures the brand message, image, and marketing actions are coherent and all contribute to the desired brand positioning.
Engaging collaborators
The document materializes a common corporate vision: it provides context and clarity about the organization's purpose and History. This can help federate teams around a shared set of values to inspire their work.
A concrete corporate culture can be instilled in internal communication and HR processes to reinforce the feeling of belonging to a cause and your employer's brand.
Boosting attractiveness to your target audience
To stand out from fierce competitors, you should send distinctive, clear, and strong messages to your target audience. This message should resonate with your customers and position your company as their preferred choice.
A coherent and unique brand message is key to living up to your positioning strategy. Your brand should communicate an unambiguous stance to be more visible on the market.
Customers don't simply buy a product or service, they expect an immersive experience. A well-defined brand platform will help you define the customer experience you wish to deliver.
💡 Keeping a good brand image is very important in building a strong brand identity. Don't you know that Bodyguard is a platform that helps companies detect in real-time hateful content, cyberbullying, and hate speech on YouTube, Facebook, Instagram, Twitter, and Twitch? Bodyguard is an effective moderation solution with 97% of users satisfied and over 2 million hateful comments deleted every month. With a dose of AI and a dose of humans, Bodyguard is a must-have tool to protect your brand image and reputation from online hate and to foster your community engagement.
Key elements of a brand platform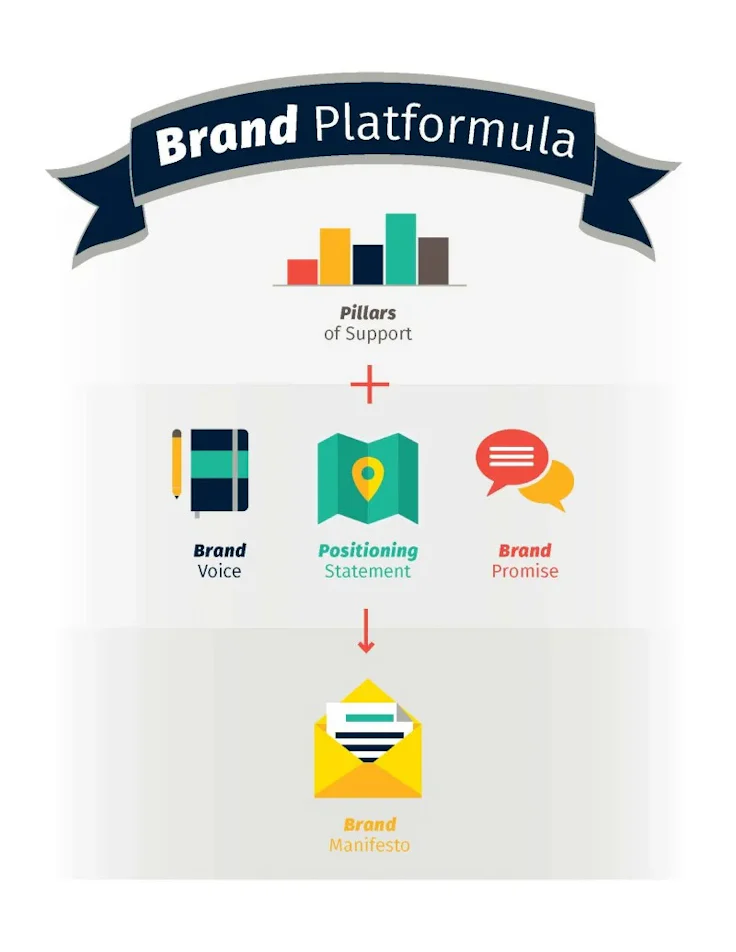 Vision statement
Your brand vision is the impact your business wants to have on the world, its sector, or its market. It should appropriate a strong, universal message and promote it as an ideal truth.
Branding objectives
This is your goal, meaning what you want to achieve with your branding strategy. They should be clear so that all stakeholders are on the same page and work towards the same end result.
Core brand values
Your values should act as a compass to give meaning to your actions. There are two types of values:
perceived values, which are designed to motivate your collaborators around a common project. They are the basis of your corporate culture.
projected values, which are the values your company highlights in its external communications. They should foster customer loyalty and consolidate your brand image.
Brand positioning
What is brand positioning? Simply put, it is the place you want your brand to occupy in customers' minds and hearts.
Your position must be synthesized in a few words with a positioning statement, which contains the three essential parts of your positioning strategy:
what your brand does
who it does it for
how it does it
Use strategic tools such as a SWOT analysis to determine your strengths and weaknesses before making a decision.
Brand promise
The promise is the experience your brand had taken the engagement to deliver. It should bring value to your customer and explain the way your products or services solve concrete problems for your audience.
Value proposition
The value proposition describes the benefits your customers expect from using your products. It should be in line with their needs and desires.
Brand voice
The voice of your brand is influenced by the style and design of the various branding elements used by your organization. It includes things that could help identify and develop your brand, such as:
its visual identity (typography, logo, color palette…)
the tone and communication style (on social media for example)
music or sounds used by the brand
☝️ Other elements can complement your brand platform, such as your brand history, its heritage, your particular know-how...
Conclusion
The brand platform recaps all the key aspects of your brand's representation. It should give a clear picture of how your company should be received by its customers, but also by its collaborators at large.
It should be grounded in a strategic reflection on your brand's positioning, value proposition, and vision to develop a coherent brand strategy.
A strong brand identity can only be the result of a thorough thought process to fit your customers' expectations and resonate with your audience.
Keep in mind that your identity can be revised and changed whenever you see fit, to always align with any new global strategy!
Best tools for you