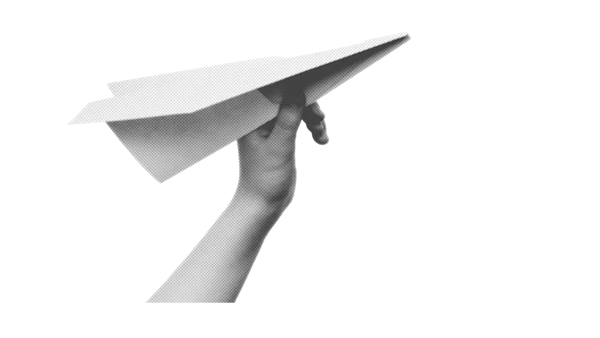 What is the definition of brand strategy and how to make a lasting impact?
Do you want to learn the definition of brand strategy is and how to develop it?
In the field of branding, or brand management, the aim of any company is to create its brand to reach its target audience through a universe, in order to achieve its business objectives and to keep its brand placement.
Let's look at some definitions and examples to establish an effective branding strategy.
Brand strategy: definition
The notions of branding strategy and marketing go hand in hand.
It's all about defining your identity and distinguishing yourself from the competition in the minds of your prospects.
From the creation of a powerful brand, and throughout its life, the branding strategy is the preliminary stage in the definition of:
🎯 the marketing strategy:
the marketing mix,
digital marketing levers,
marketing tools;
🔉 the communication strategy:
internal and external communication,
the digital channels,
visual identity (graphic charter, colors, logo), etc.
In short, the branding strategy is the creation of the brand's universe and then its promotion to the public.
Why develop a brand strategy?
To answer this major question which will determine the implementation of all your brand marketing and commercial actions:
What added value and brand equity does your brand bring to customers compared to your competitors?
What are its key values, its personality?
Indeed, your brand identity can have a decisive impact on:
your sales,
your notoriety,
your reputation,
the development of your customer portfolio,
the loyalty of your customers.
💡 Keeping a good brand image is very important in the brand strategy. Don't you know that Bodyguard is a moderation solution that helps protect your business reputation from hateful content, and cyberbullying on YouTube, Instagram, Twitter, and Twitch.
With a dose of AI and a dose of humans, Bodyguard detects and analyses the real-time context of the sentence and prevents it to your brand. It's simple to integrate and has a free demo so don't hesitate to give it a try!
Such challenges require a minimum of thought and therefore a comprehensive brand strategy and a business strategy, in order to:
place your brand on the market,
offer your customers an experience consistent with your identity and products,
create a lasting bond with the customers of your brand.
5 components of a successful brand strategy
What are the purposes of your brand strategy?
"People don't buy what you do, they buy why you do it.", said Simon Sinek. It is true that brand purpose is your brand superpower.
If a brand has no purpose, either:
A brand achieved its goal. Mission accomplished and it's over!
A brand has no deeper purpose, no problem to solve. Game over, it is useless because it does not help anyone.
By defining the mission, the vision, the values, etc., every brand can determine its point of arrival. Without these elements, your brand cannot advance. Good branding allows you to rough out the "far away", making the picture sharper and your goals almost palpable. A good brand strategy helps to make the future goal concrete.
Is your brand strategy consistent?
As a brand manager, director, or marketing manager, it's up to you to ensure that the brand strategy of your business is consistent, relevant, and sends the right message to your audience. A consistent brand strategy is key to building a strong and lasting brand.
There are so many people involved in content marketing these days, and with the pressure to produce quality content ever faster it can be difficult to maintain a consistent brand image, mistakes can happen quickly. Advice for every brand is to be authentic and creative.
A relevant example of brand consistency is Coca-Cola. In fact, the giant coke company has one of the most well-known brand personalities in the world, and its iconic logo has more or less remained the same for decades. But that hasn't stopped the brand from creating exciting, successful, and fashionable advertising campaigns over the years.
Does your brand strategy connect with your customer?
The American Marketing Association defines a brand as "a name, term, design, symbol or any other feature that identifies one seller's goods or service as distinct from those of other sellers". At its heart, a brand strategy has to create and connect with the emotion of its customers.
Emotions aroused by products, services, and brands often have an impact on consumer buying behavior. Indeed, with each contact with a company, the customer's emotions will follow his future actions. Emotions have a strong impact on several components of customer satisfaction such as trust, loyalty (retention), and the probability of recommendation.
Don't forget the customer loyalty
Customer satisfaction is worthless, customer loyalty is priceless. The reality justifies that acquiring a new customer is 6 to 7 times more expensive than retaining an existing customer. Customer loyalty is an important process for the growth of a business over the long term.
Apple is one of the brands that have the most loyal customers. This very good result achieved by Apple undoubtedly also comes from a separate marketing positioning, which has clearly aimed to create a community since the birth of Apple at the end of the 20th century and largely extended and accentuated since the launch of connected products. Furthermore, Steve Jobs managed to create fan behavior among his clients.
Take an eye on your competitor
The implementation of a brand strategy can only be done if you know the other competitors who operate in the same segments, the same products as you and you have the possibility of obtaining competitive information at the right time, the information being a source of power. Having information on your competitors, and your market, allows you to anticipate, to predict.
​​To do this, you need to create a complete system to monitor your current and future competitors because new entrants can arrive regularly and you need to be able to determine them quickly.
5 steps to build a successful brand strategy?
It's not easy to start a successful brand strategy without a strategic plan. Whether you have a brand manager or have the resources in-house in your marketing teams, here is a brand strategy methodology to create your own one:
Step 1: Market research and diagnosis to get interesting insight
What is the competition's brand position?
What are your values (ethics, quality, expertise), and your identity?
What is the history of your brand and its evolution, if any?
What short-term and long-term goals does it serve?
What do you want to communicate to your audience?
Step 2: Identification of your buyer persona
This is the stage of segmentation, targeting, and brand placement. What is your typical customer profile, your target audience?
This stage is essential to know on whom to focus your marketing efforts, and with what differentiating arguments.
Step 3: Defining the brand platform
Summarised in a document, the brand platform lays the foundations of your brand strategy and consists of all the key elements previously identified as your:
vision,
mission,
promise,
history,
values,
business placement,
visual elements,
style and tone,
brand signature.
A good example of a strong brand strategy is Elon Musk's Tesla. The company is well-known for its outstanding customer service and Elon himself checks Twitter for complaints and issues and asks his team to fix them.
Step 4: Choice of communication axes and marketing levers
How to reach your audience according to the brand placement of your business (top-of-the-range, organic, etc.)?
To create a strong brand and communicate your identity, it's not just about advertising.
There is also a trend in storytelling. It's a method based on telling the story of your business, to underline your sympathy capital and arouse emotions towards your company, products or services.
But there is also content marketing (writing white papers, blog articles, etc.) and the inevitable natural referencing. Your target audience must be able to find you on Google to get to know your brand!
Step 5: Continuous improvement
Every brand strategy can be improved. Stay tuned to customer feedback to adapt your brand strategy and show that you are listening. Create great customer service.
If your brand is not well-defined in the minds of consumers, you risk losing market share in the more or less long term.
What are the different branding strategies? Examples
Product branding
It represents a unique product, with its brand placement and targeting. If the company provides several products or services, it covers several market segments.
The brand strategy is personalized and therefore the investment is higher.
For example, the Activia brand only refers to one yogurt.
Product Line Extension
All the products in the same range are grouped together under a single brand name.
For example, Dove company offers complementary products on the hygiene market, with the same milk care product theme: soaps, deodorants, shower gels, shampoos, etc.
Family branding
Also known as umbrella branding, its strategy is to bet on a broader placement and to allow its different products to capitalize on the notoriety of a single brand being promoted.
For example: Samsung company thus designates mobile phones, household appliances, televisions, cameras, etc.
Co-Branding
Several brands are brought together under a mother brand whose reputation is well established, such as Nestlé, for example.
This company represents around fifty brands (Guigoz infant milk, Contrex mineral water, KitKat, Herta, etc.) promoting common values: nutrition, health, and well-being.
No-Brand Branding
This type of branding appeals to a totally different segment of clients. People who are not interested in brands and brand equity. They will choose anti-brand. This brand strategy is also used with basic products, such as sugar, flour, etc.
Key takeaway
Understanding the components and the steps to build a successful brand strategy is very important for every business. Yes, your brand strategy has to be different, but above all, businesses also have to align their marketing strategy so that their company is known and not forgotten.
It's all about finding your key arguments but also about keeping your promises so that the client becomes an ambassador for your brand.
Best tools for you