ActiveCampaign is an all-in-one email marketing software that offers you both the power of emailing and marketing and sales automation / CRM process automation. You will be able to send newsletters, design beautiful email campaigns and stay in touch with your contacts and customers with just a few clicks.
Why should you choose ActiveCampaign?
This multi-channel marketing software ensures that all customer data collected across multiple channels is stored to allow you to launch personalized email marketing campaigns. This lets you fine-tune the segmentation of your targets to make every campaign you send feel personal.
This software is also a powerful marketing automation tool. By using ActiveCampaign, you will be able to automate your marketing channels by using personal and behavioral data on your contacts. Get more leads and convert them faster with our new and refreshing approach to customer relations.
ActiveCampaign's website messaging tool will let you message your customers when it matters most. This will allow you to make meaningful connections with your customers. Answer questions, recommend products, offer sales, or ask for feedback at the exact moment they're most engaged.
What are the features of ActiveCampaign?
Some of the most popular features include:
advanced reporting: get the most out of your data
integrated forms: create custom forms to collect emails, get more customers, and start your automation
site tracking: see what people are doing on your website
training and support: get fast, 1-on-1 support and training with their library of tutorial videos and help guides
migration services: ActiveCampaign will help you move everything from your current software for free
Gmail extension: work out of your Gmail account and manage your contacts from anywhere online.
email segmentation: group your contacts by location, age, and almost any behavior with advanced segmentation tools.
automation goals: measure your marketing by creating customizable, automated goals.
iOS CRM App: access your contacts, send emails, check tasks, and update deals on the go.
Editor: ActiveCampaign
Strengths of ActiveCampaign
ActiveCampaign demo and screenshots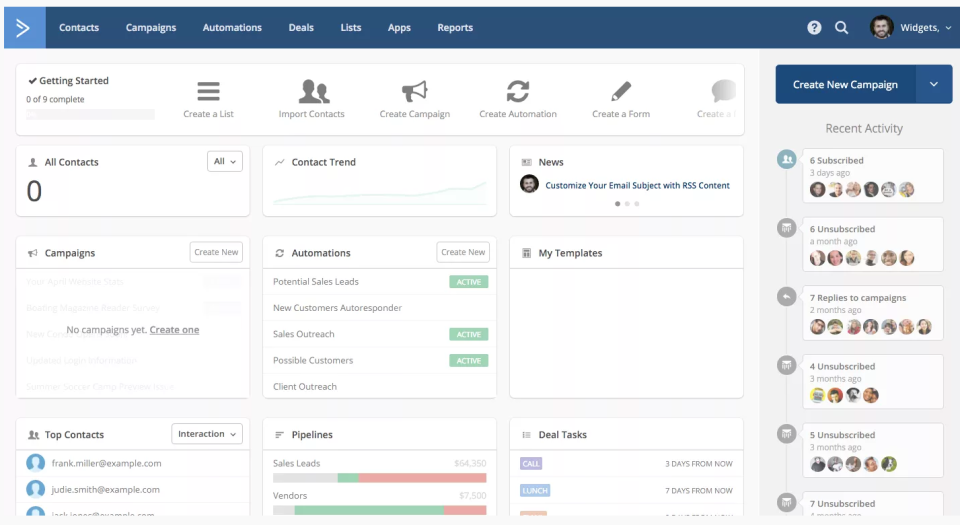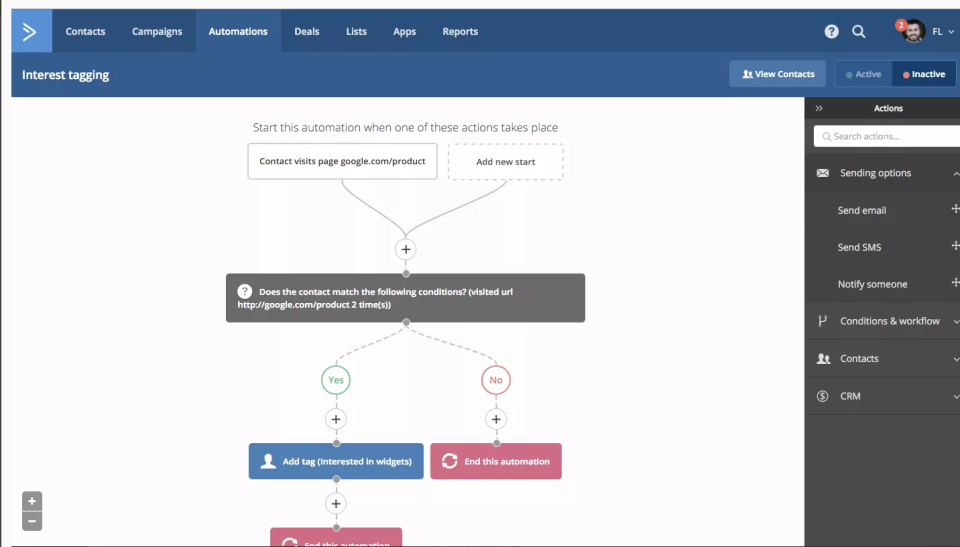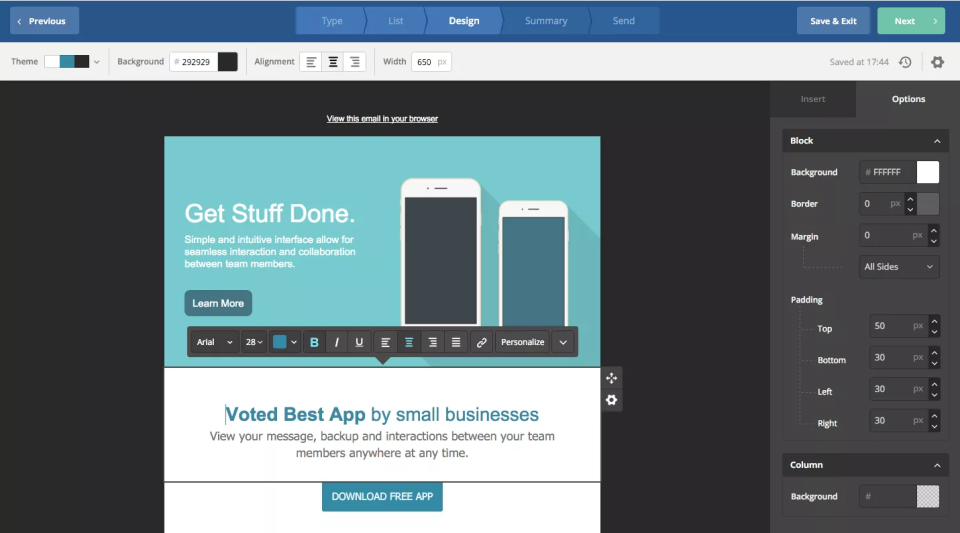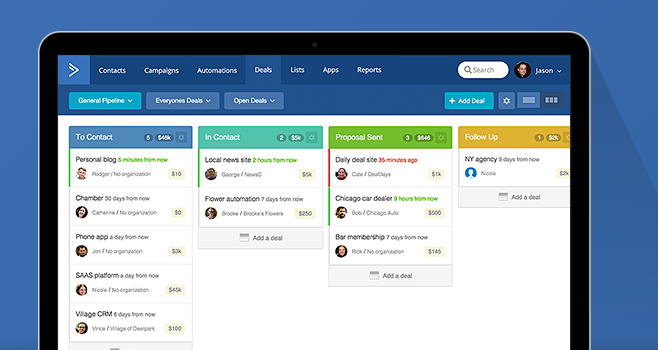 ActiveCampaign customers
No customer reference