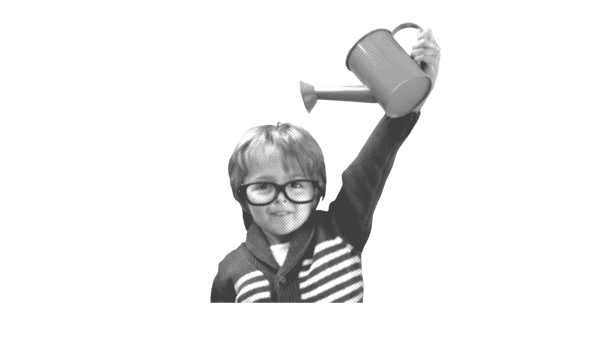 5 Great Inbound Marketing Examples
Are you looking for inbound marketing examples?
Acquiring new customers is a vital part of any business. Up until today, most businesses use traditional outbound marketing strategies to do this. However, consumer behavior is changing and outbound marketing strategies are outdated and can sometimes push away new customers.
By using inbound marketing, you can create a relationship and build loyalty with them. Rather than sending information to the customer as traditional outbound marketing does, inbound marketing focuses on creating reasons for the customer to come to you.
Here is everything you need to know about inbound marketing, along with 5 inbound marketing examples used in business!
What is inbound marketing?
Definition
Before reviewing inbound marketing examples, it is essential to define the notion of inbound marketing.
Inbound marketing is a marketing strategy that is designed to help you attract, engage, and delight customers while simultaneously driving business growth.
The goal of using inbound marketing is to reach and drive quality traffic to your website with useful information that they are looking for instead of interrupting them with unsolicited advertisements.
Here is a short video that explains how inbound marketing works:
Outbound marketing
Outbound marketing refers to a marketing strategy where a company initiates the conversation and sends out messages to an audience using traditional channels.
This includes traditional forms of marketing and advertising such as TV commercials, radio ads, print advertisements (newspaper ads, magazine ads, flyers, brochures, catalogs, etc.), trade shows, outbound sales calls (AKA "cold calls"), and spam emails.
On the web, outbound marketing revolves around paid search, using AdWords, and purchasing keywords.
Here is a short video that explains the difference between inbound and outbound marketing:
Benefits of using inbound marketing
Instead of using traditional outbound marketing techniques such as purchasing ads, email lists, and generating leads, inbound marketing focuses on creating quality content that drives quality traffic and leads to your website.
The main benefits of using inbound marketing are:
it is cost-effective,
it increases brand awareness,
it increases customer conversion,
it helps you build long term relationship with customers,
it drives high-quality leads,
it educates your prospects.
5 examples of inbound marketing used in business
Here are 5 examples of businesses that use inbound marketing:
Cisco
Cisco is the market leader in networking and IT in the United States.
In 2016, the brand launched a branding campaign that illustrated how Cisco is changing the world of work by featuring customer success stories.
The Cisco branding campaign offered messages focusing on:
Global problem solvers and the empowerment of people
The digitalization of jobs where anyone can make a difference
Harnessing the digital revolution for global problem-solving
This was an inbound marketing strategy that highlighted how Cisco drives innovation in multiple fields. And, by doing so, Cisco was able to reinforce the brand's values and create valuable content for its audience.
Dell
Today, Dell has become a key player in the computer sales market. And, for years now, Dell has been using an inbound marketing strategy by encouraging customer feedback and participation in its product development.
Moreover, Dell's marketing teams engage with its community through a series of questions and calls to action. They also share in-depth articles and videos, to provide relevant content for their audience.
Linkedin
Today, Linkedin is the leading B2B social network in the world with over 303 million active monthly users. Since it's the number-one place for B2B content marketing, LinkedIn has to create interesting and informative content for its users on a daily basis.
LinkedIn's daily content includes infographics, guides for LinkedIn campaigns, e-books, SlideShare presentations, webinars, and tips for businesses of all types and sizes.
Here is a video on LinkedIn's approach to inbound marketing:
In 2016, LinkedIn launched the Sophisticated Marketer's Guide to LinkedIn. Within the first 30 days, the guide was downloaded 10,000 times, and LinkedIn was able to win more than a third of these readers as customers. In addition, around 3,000 new registrations were recorded after the seminar.
Salesforce
Today, Salesforce is one of the largest CRM companies in the world. But even Salesforce has had some problems maintaining steady traffic and leads.
This is why Salesforce UK had to implement an inbound marketing strategy to increase its search and paid traffic sources. In a short period of time, Salesforce UK launched a new set of content marketing tactics, including:
Creative sales and marketing videos.
The world's first stop-motion Slideshare.
A Prezi presentation on a customer success story.
SAP
SAP is one of the world's largest software company serving over 400,000 customers in more than 180 countries. Since the company has a very diverse clientele, they needed to provide content that fits each customer's needs.
Despite this challenge, SAP has been using an inbound marketing strategy for its customer segments, while still maintaining a consistent look and feel.
SAP created bespoke messages for each industry around a popular topic, such as digital transformation. This allowed the brand to appeal to each customer's audience while demonstrating the benefits of their solutions with examples.
Tools to help you improve your inbound marketing strategy
Zoho Campaigns
Zoho Campaigns is a marketing automation software designed for small to midsize businesses.
From managing your email campaigns to updating your mailing lists, with Zoho Campaigns, you will be able to automate your entire marketing process.
Zoho Campaigns provides easy-to-use templates for types of all occasions. And, it includes a handy drag-and-drop editor, subscriber management features and form templates.

Email and SMS marketing tool
Learn more about Zoho Campaigns
ActiveCampaign
ActiveCampaign is an all-in-one email marketing software that offers you both the power of emailing and marketing and sales automation.
With ActiveCampaign, you can send newsletters, design email campaigns, and stay in touch with your contacts and customers with just a few clicks.
This multi-channel marketing software stores customer data collected across multiple channels. And, this allows you to launch personalized email marketing campaigns by fine-tuning the segmentation of your targets to make every campaign you send feel personal.

All-in-one Email marketing platform
Learn more about ActiveCampaign
Marketo
Marketo is a cloud-based marketing automation solution that is designed to support customers and automate marketing campaigns.
Marketo offers a plethora of features. Among them you can find: e-mailing and automated campaign management, newsletters, analysis, and reporting, but also social media marketing tools and many others.
By using this solution, your prospects will be targeted more accurately and you will increase your conversion rates. Indeed, Marketo is designed to generate qualified leads that can be converted into customers.

A cloud-based marketing solution for SMEs
Learn more about Marketo
Meeting with your leads
You now have the keys to open the doors of qualified lead generation to your business.
You have identified the inbound marketing process, understood its benefits, seen some inbound marketing examples, and have a list of relevant software you can use to implement marketing automation.
Please note that this principle works in both BtoC and BtoB, and can be adapted to all company sizes.
All you have to do is define your inbound marketing strategy in detail... and make an appointment with your leads!
Best tools for you