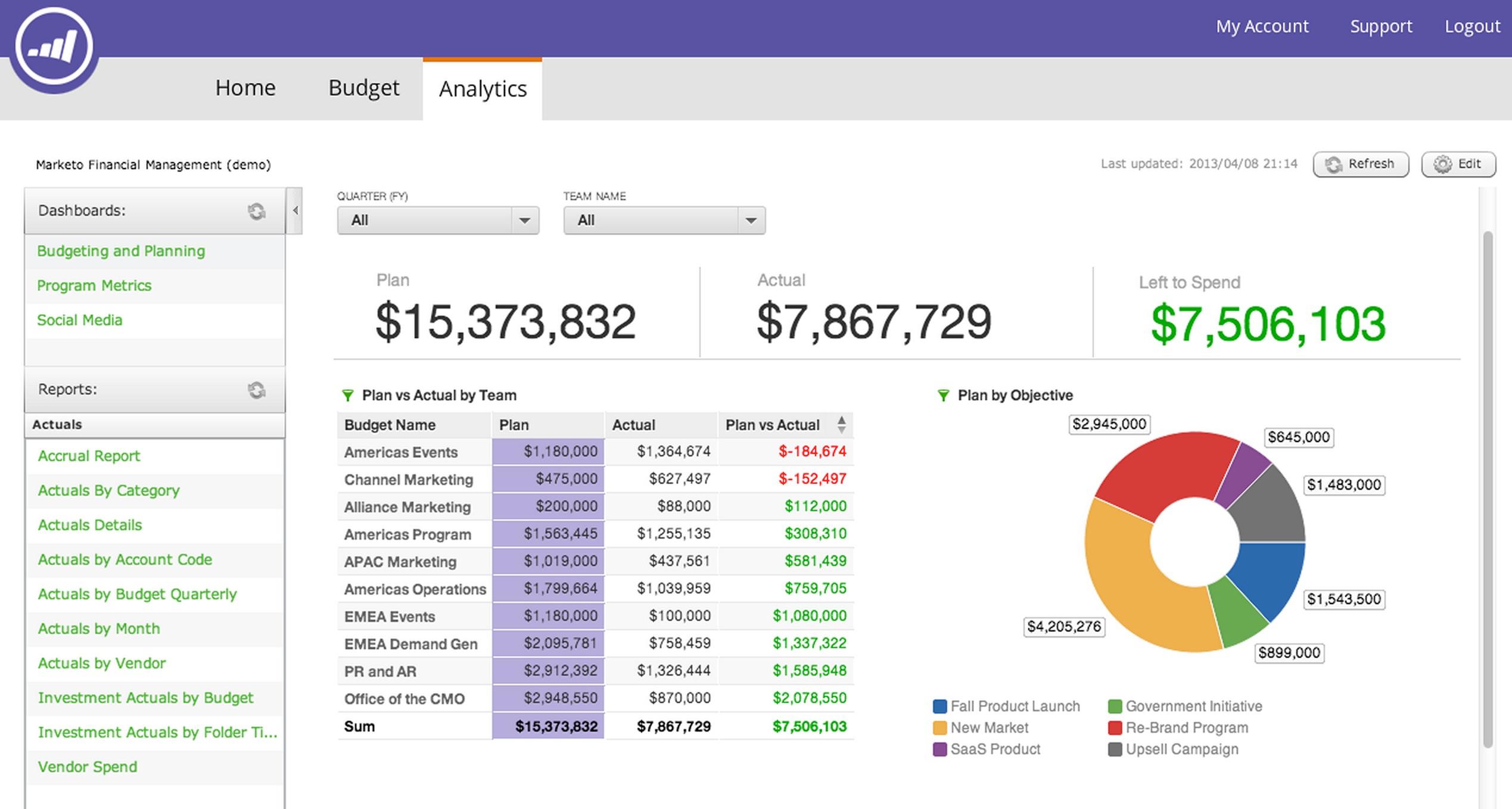 Marketo
Presentation of Marketo
A powerful marketing automation solution
Marketo is a company owned by Adobe that offers to easily manage marketing campaigns across different communication channels. Marketo's solution can be used by companies of all types and sizes. It is the world's most-used marketing automation system. And, it can integrate the most used CRM platforms such as Salesforce, Oracle, Microsoft Dynamics on its interface.
The main objective of Marketo is to support customers and automate marketing campaigns in order to optimize the work time of marketing teams and sales forces. The solution offers many features such as e-mailing and automated campaign management, newsletters, analysis and reporting, but also social media marketing tools and many others.
All of these features provide important results for the efficiency and performance of the company. Prospects will be better targeted, the conversion rate is boosted and sales forces get a better business volume. The entire strategy of the solution implemented leads to qualified leads that will be converted into customers.

Prices and features of Marketo
Customer reviews about Marketo (0)
No reviews, be the first to submit yours.