Eventleaf: Online event registration management software
Eventleaf is an event management software created by California-based Jolly Technologies. With this desktop platform and mobile applications, you can build event websites with speaker profiles and add agenda information, you can register attendees, and conduct surveys.
You can also promote the event, send and track invitations for the event, print basic name badges as well as advanced RFID event badges for the event, you can register attendees online as well as on-site, check-in attendees and track event attendance.
Some of the features include the integration of Salesforce and Marketo, as well as lead retrieval, live polls and abstract management.
Here are organized key features of each application.
Key features
Create the event's website, send email invitations to your prospect event attendees, create an intuitive registration flow for your attendees
Print badges, accept online credit card payments for your registration packages
Conduct surveys, manage abstract submissions and list hotels.
integrate with applications such as Salesforce.
Provide easy access to event information such as agenda, speakers, exhibitors, sponsors, presentation materials and update with notifications.
Message other attendees, arrange meetings, conduct surveys, take notes, answer polls, give ratings.
Use multiple languages: English, Arabic, Chinese (Simplified and Traditional), Croatian, Czech, Danish, Dutch, French, German, Greek, Hebrew, Hindi, Italian, Japanese, Korean, Portuguese, Russian, Serbian, Spanish, Thai and Turkish.
Check in attendees, print badges, collect payments.
Capture, rate and export leads.
Editor: Jolly Technologies
Strengths of Eventleaf
easy-to-use
price
customizable and accurate
Eventleaf demo and screenshots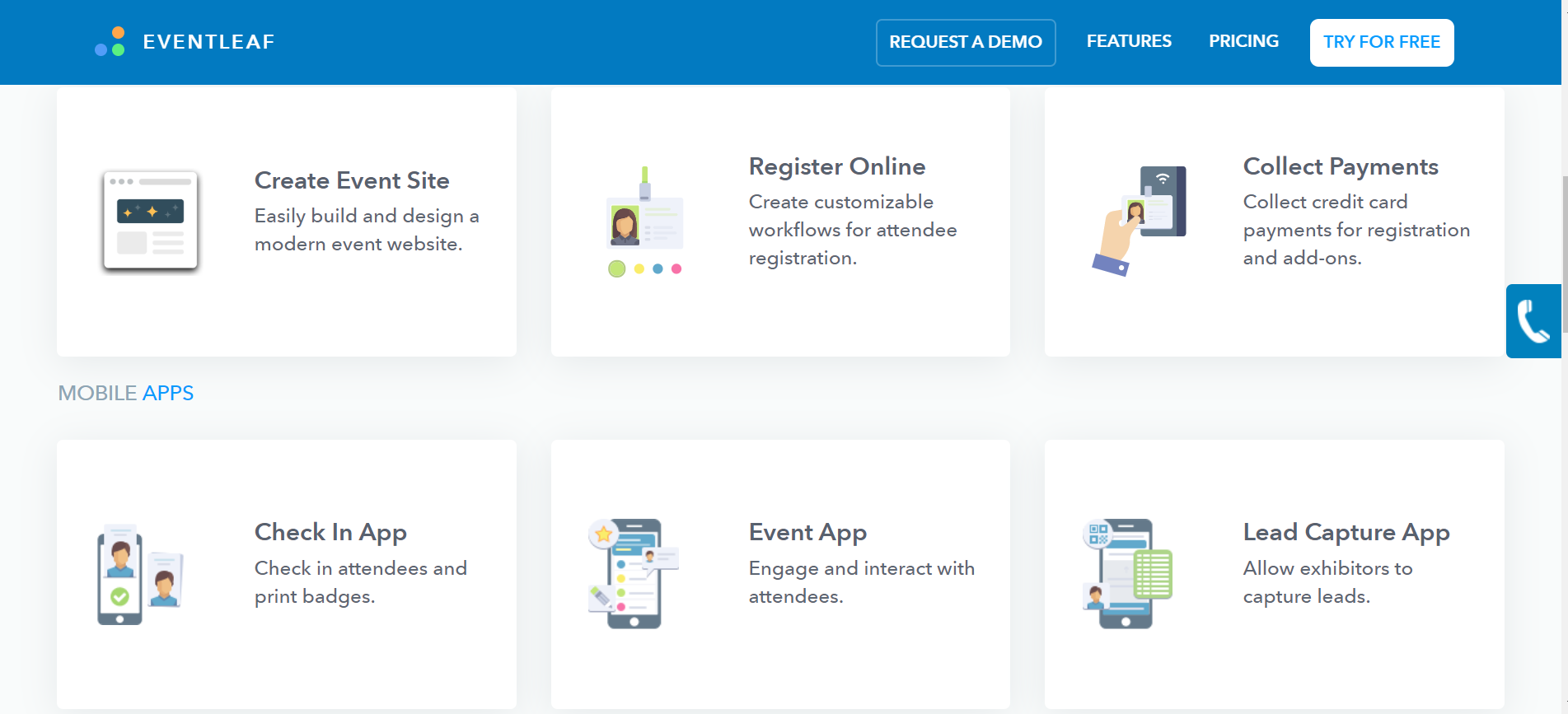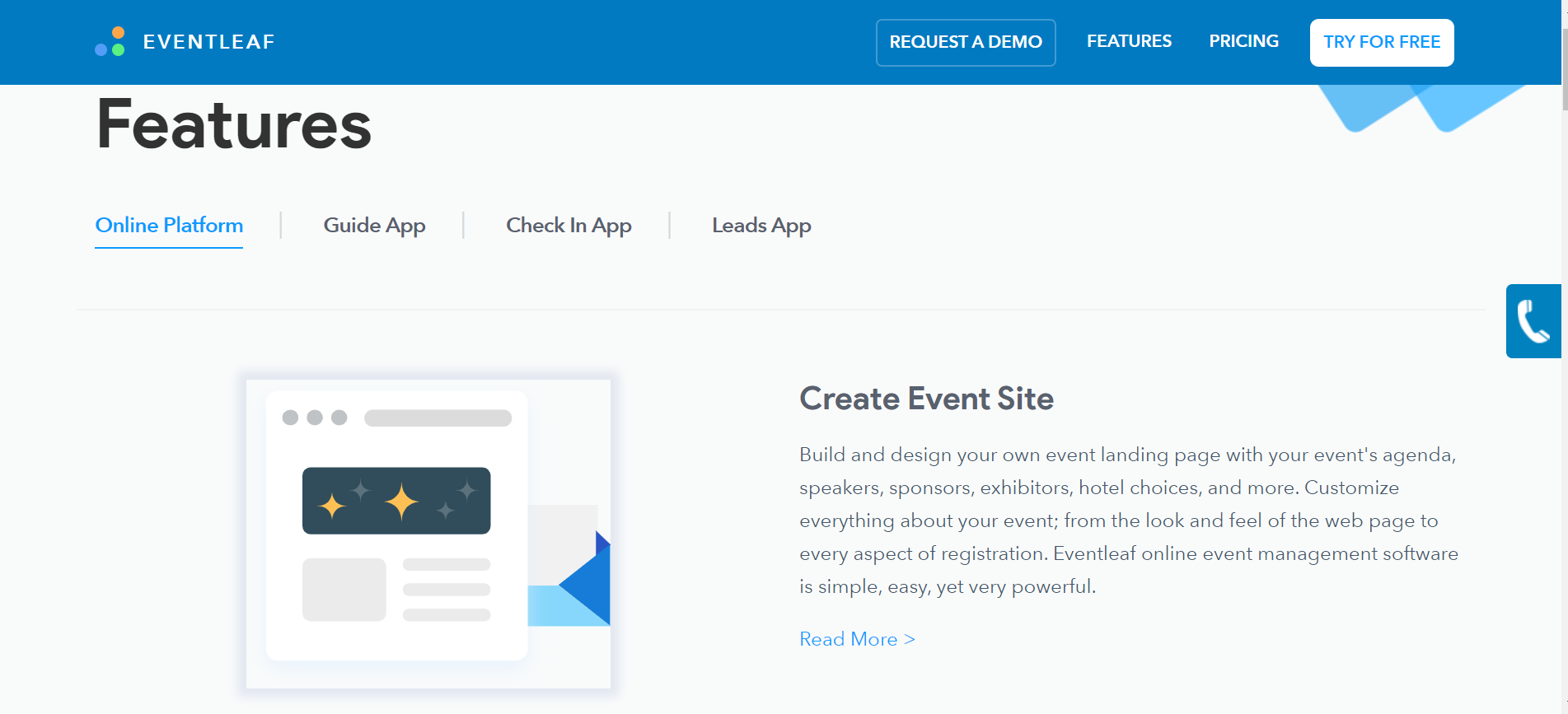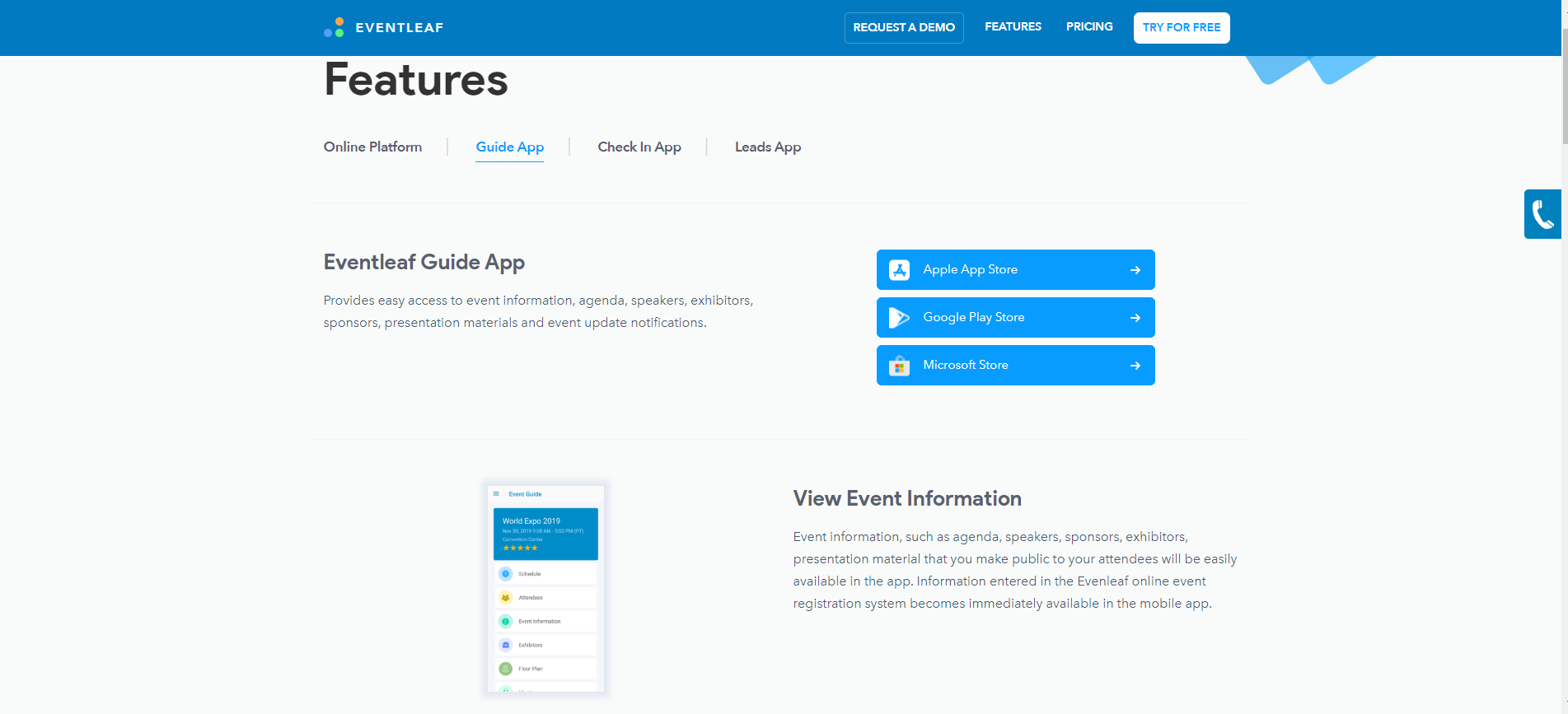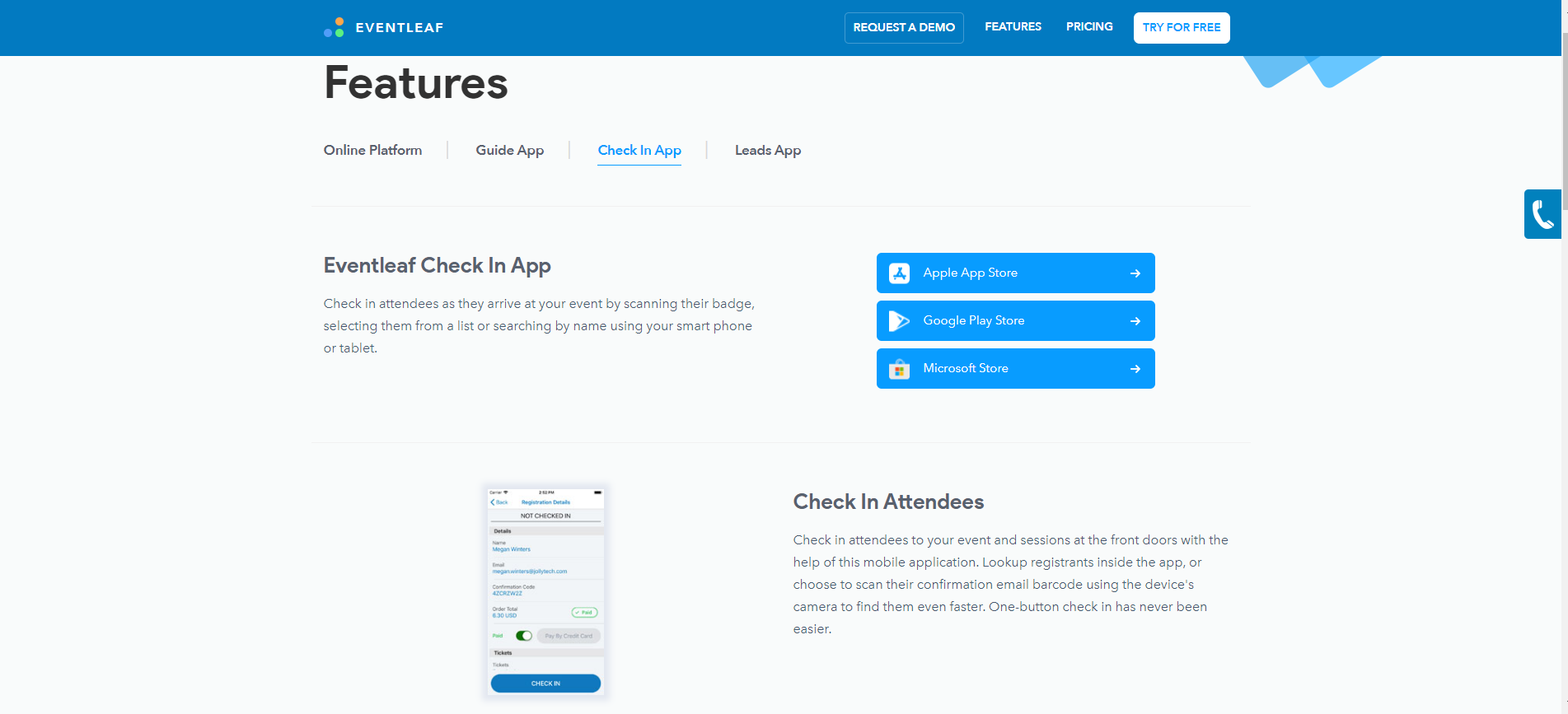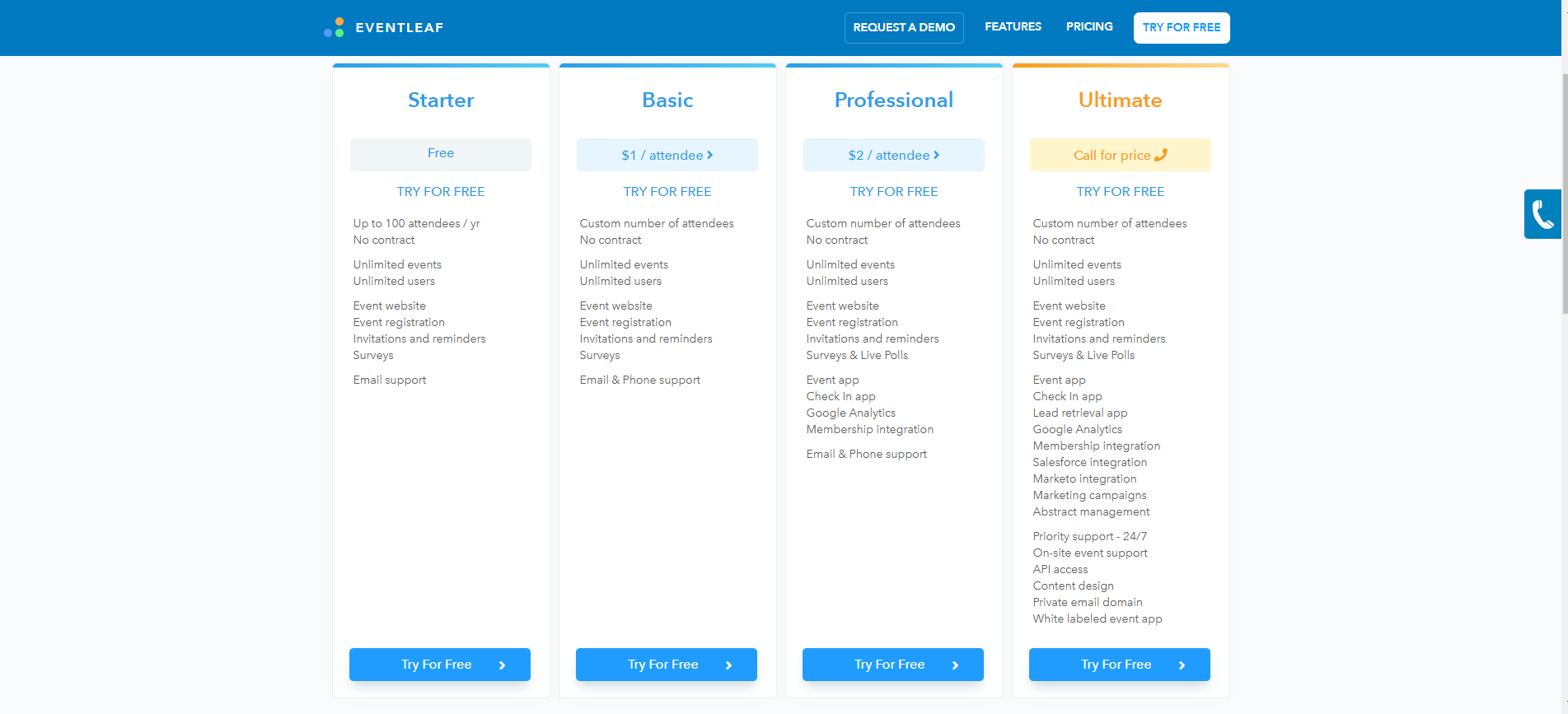 Eventleaf customers