Wooberly: in summary
Wooberly is an on-demand fleet and taxi dispatch software that helps small business owners and entrepreneurs to start their fleet business.
It helps manage the fleet efficiently with a powerful yet simple dashboard. Wooberly is built with Flutter to enhance the platform capabilities.
Wooberly is scalable, so you don't have to worry when your user base grows. Wooberly can be used to manage fleets of any size. Wooberly has everything you need to start your taxi business instantly.
Check out the product page for more information on features and demo.
Wooberly Rider Features:
1. One-Click Signup
2. Multiple Vehicle Categories
3. Live Tracking
4. Multiple Payment Options
5. Fare Estimation
6. Stripe 3D Secure, etc.
Wooberly Driver Features:
1. Registration
2. Payout Method
3. Multi-Currency and Language
4. Trips
5. Driver's Status
6. Push Notifications
7. Dynamic Routing
8. Earning Reports, etc.
Wooberly Admin Features:
1. Site Settings Management
2. Manage Notifications
3. Canceled Bookings
4. Manage Categories
5. Manage Vehicles
6. Geofencing, etc.
Its benefits
Flutter Technology
Live Tracking
Dynamic Routing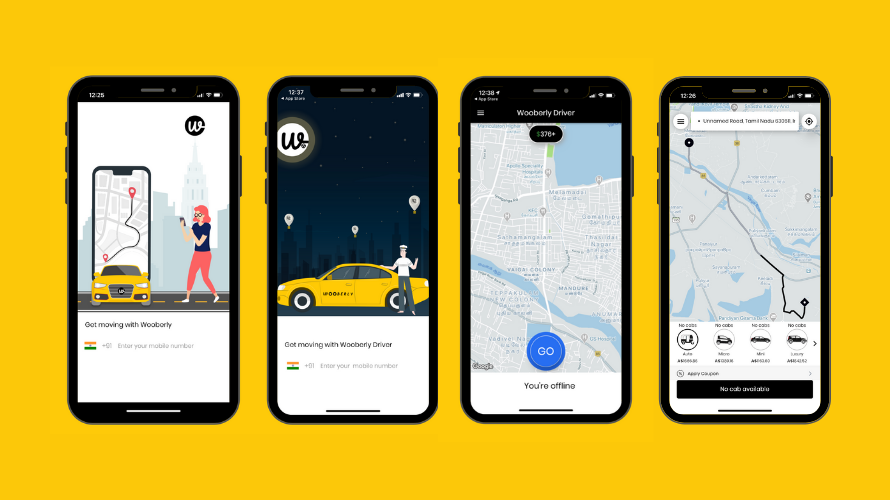 Wooberly: its rates and features
Appvizer Community Reviews (0)
The reviews left on Appvizer are verified by our team to ensure the authenticity of their submitters.
No reviews, be the first to submit yours.