Artinove is an online invoicing solution, available for tablets and smartphones, which caters to small businesses. Designed to make the creation of quotes, invoices and expenses records easier, Artinove is a simple, comprehensive and efficient tool.
Artinove's user-friendly interface makes it a precious tool for the daily management of your business. Available at all times, even without an internet connection, your business data is kept completely secure and protected.
Artinove goes beyond invoicing thanks to the integration of an accounting module in the Advantage version of the software, which allows you to manage supplier invoices and export data to your accountant.
Editor: FOLIATECH France
Artinove demo and screenshots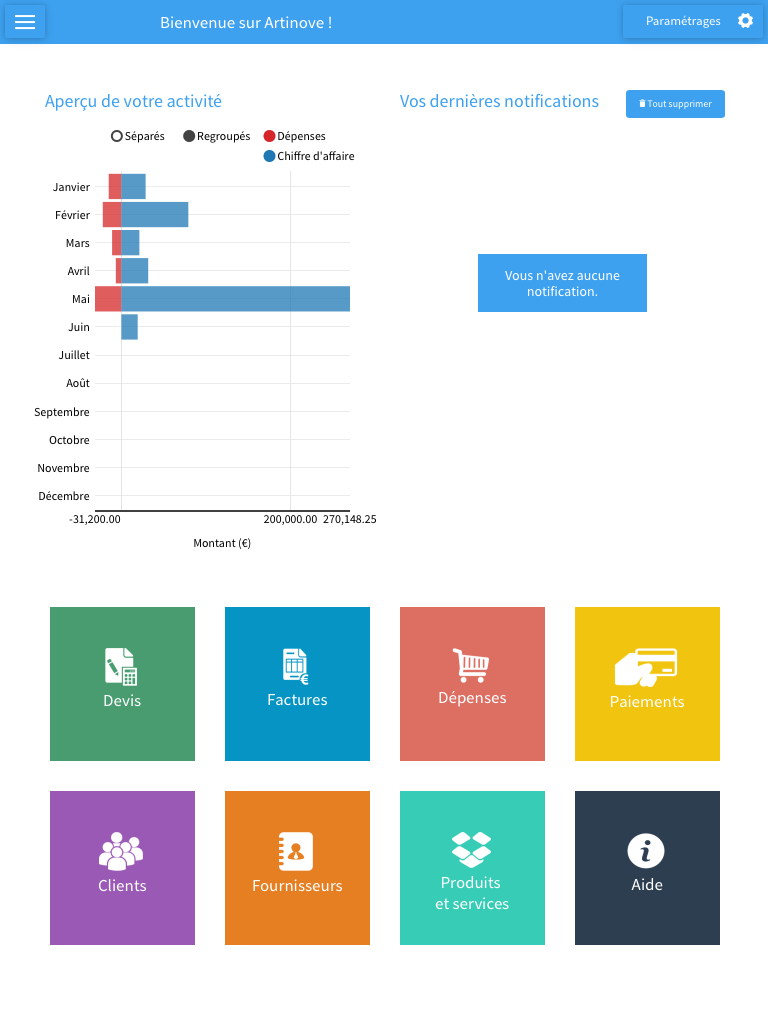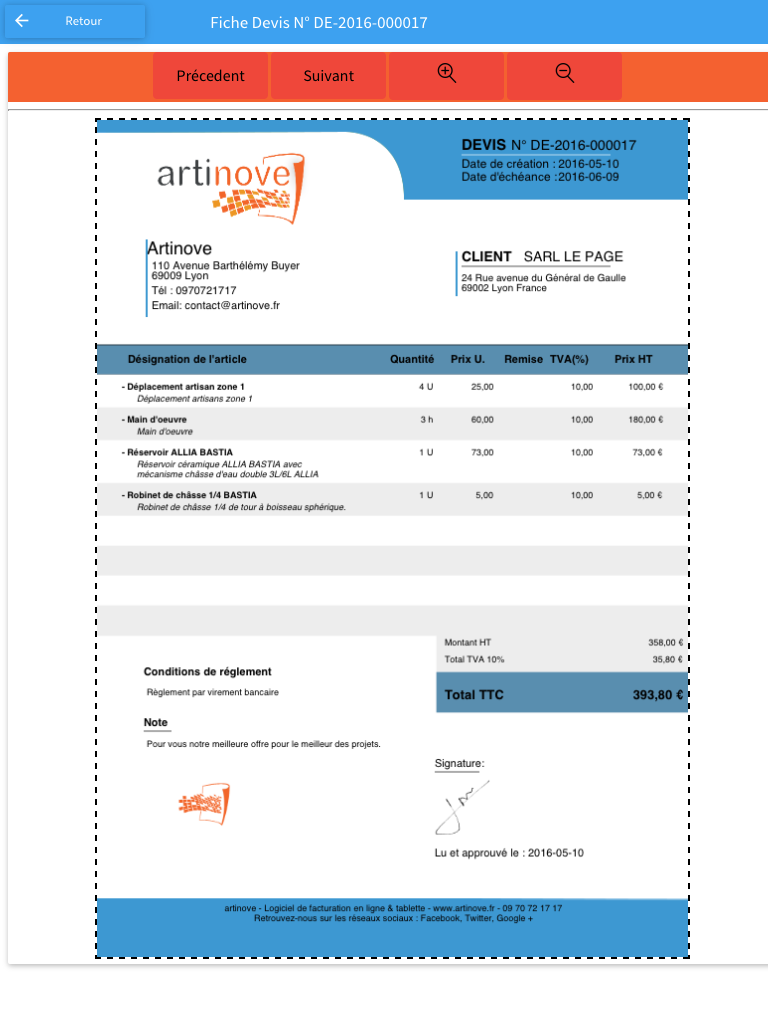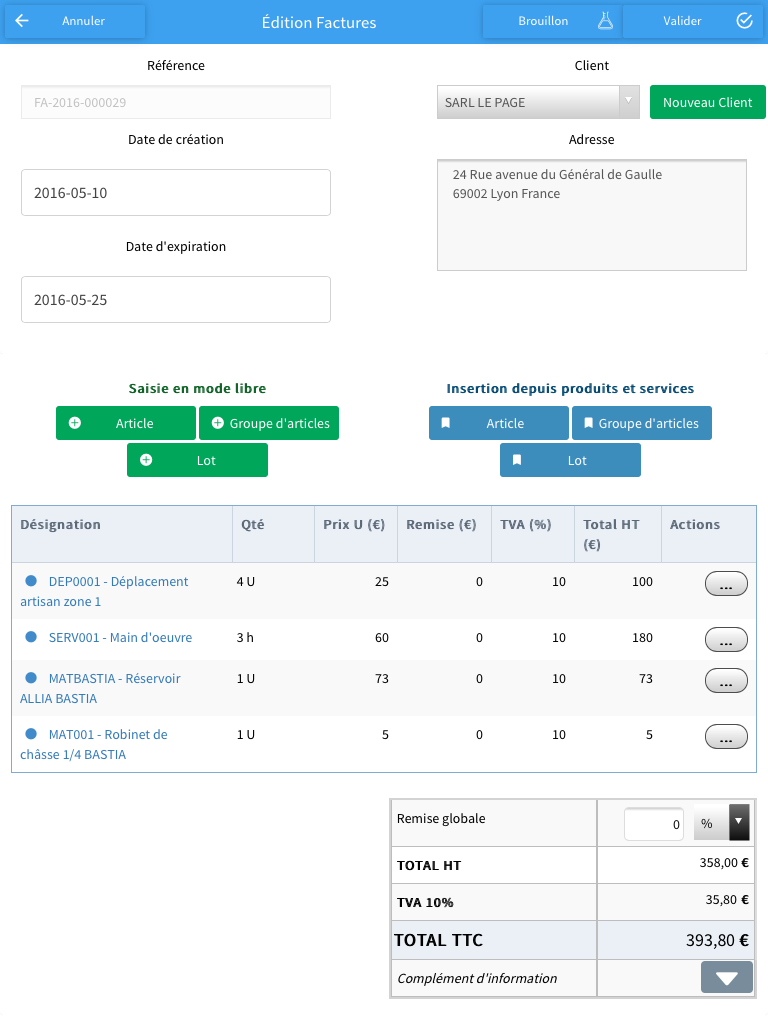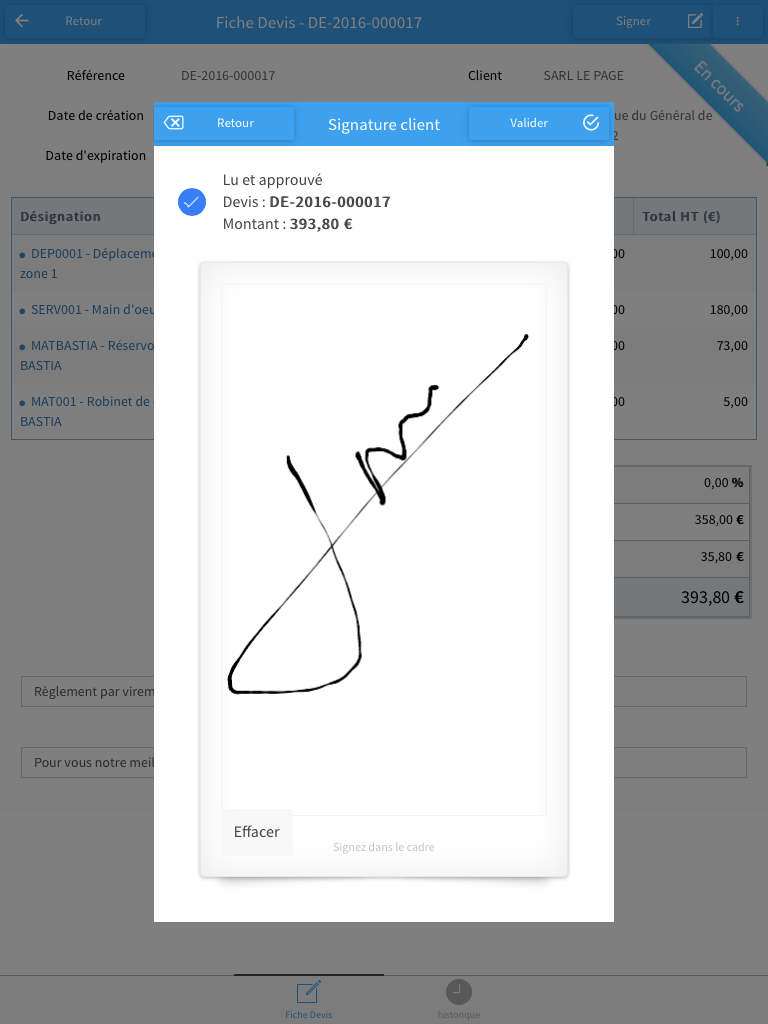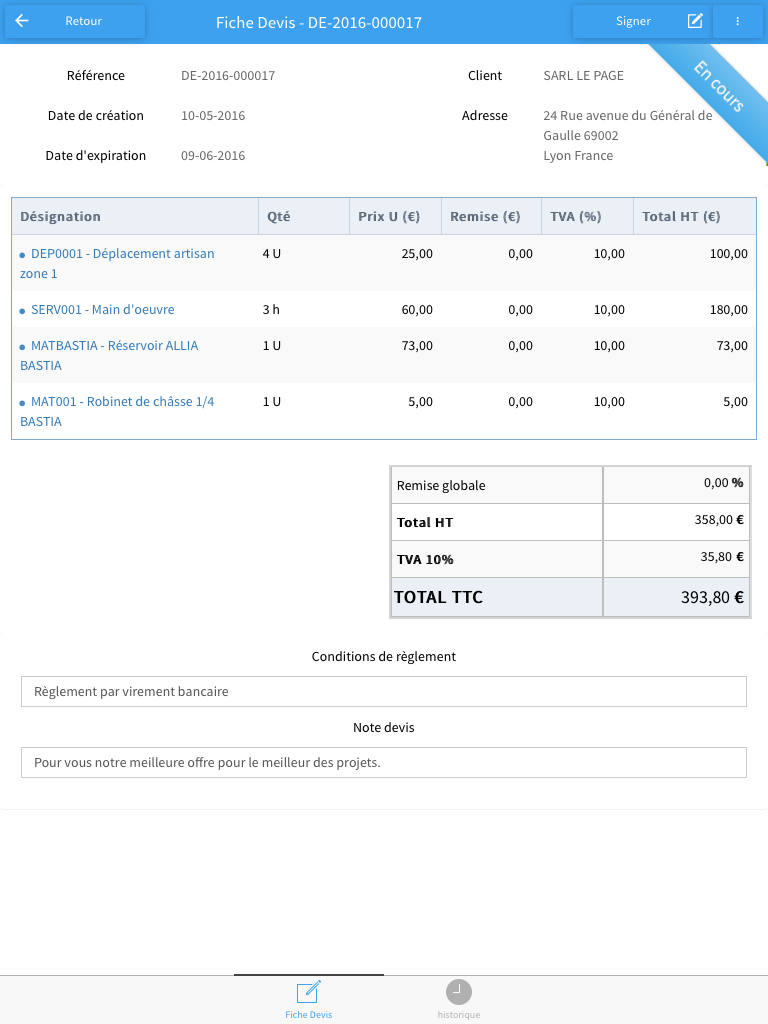 Artinove customers
No customer reference