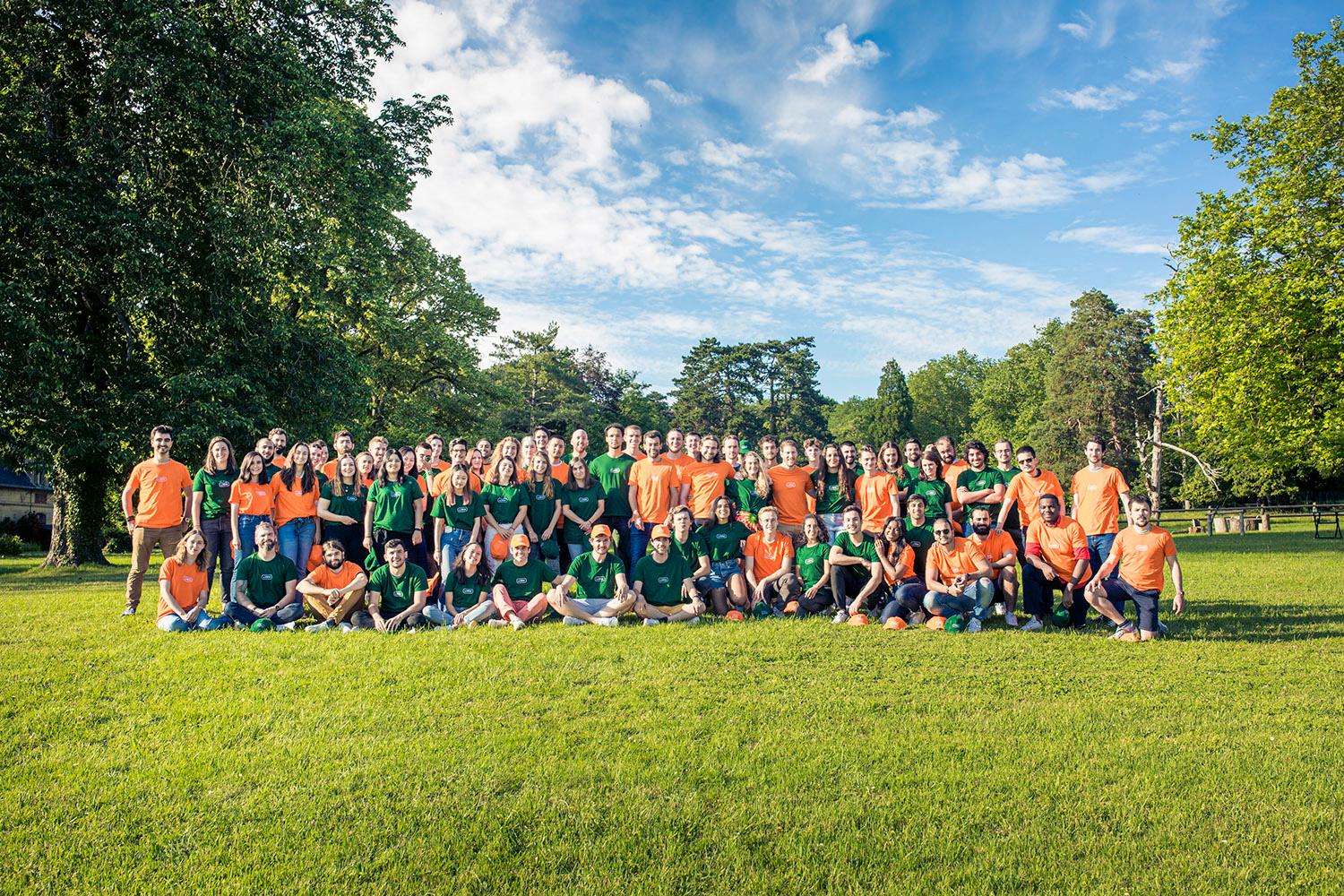 Libeo
Presentation of Libeo
Pay your supplier invoices and manage your finances in real time
Tired of spending hours paying your suppliers?
Would you like to be able to centralise, validate and pay your invoices on a single interface?
Do you want to follow the status of your invoices in the blink of an eye?
Libeo enables SME business owners, financial directors and accountants across Europe to centralise, approve and pay their supplier invoices in one click, without IBAN and without having to connect to their bank. Our solution integrates with all accounting softwares and banks on the market.
We reinvent financial exchanges between companies. Say goodbye to the hours spent manually entering your invoices, the dunning emails from your suppliers and the misunderstandings over late payments. Our platform simplifies the life of business owners, managers, CFOs and accountants:
Centralise your invoices on a single interface, to save time and so that you don't have to look for them everywhere on your desk, in your e-mails or on your computer.
Automated invoice entry: Libeo retrieves all your invoices (sent by mail or email) and copies key data in seconds. No need to manually enter each line.
Instant payment of supplier bills: pay your invoices without an IBAN, directly from Libeo. All you need is your supplier's email, so you no longer have to go through your bank interface to schedule transfers.
Monitor your cash flow and invoice status in real time to know immediately which invoices have been paid, or still need to be paid or scheduled.
Process your invoices faster as a team: define user roles for each person, customise the validation process, validate or get the approval in 1 click.
Your finances in real time: a simple dashboard to follow your cash flow and keep it under control with relevant financial indicators.
Libeo does not require installation to start centralising your invoices, and you can start immediately. Already equipped for your accounting? Our application integrates with the largest software packages on the market, such as QuickBooks.
Nearly 100,000 companies have joined Libeo to centralise and pay supplier invoices, including Gestor, KissKissBankBank, Monoprix, Innovorder, Victor and Charly, Côté Sushi and Miznon.
Voted "Fintech of the Year 2019" by the Finance Innovation Cluster, Libeo is also supported by other major players in the FinTech sector, such as the Ordre des Experts-Comptables d'Ile-de-France, La Banque Postale, La Société Générale, La French Tech and BNP Paribas.
Libeo, the surprisingly simple way to centralise and pay invoices. For all businesses.
Advantages of Libeo
Pay directly in one click on Libeo, no IBAN needed

Automatic recognition and entry of your invoices

Collaborative interface to check and validate your invoices

Certifications:ISO 27001, GDPR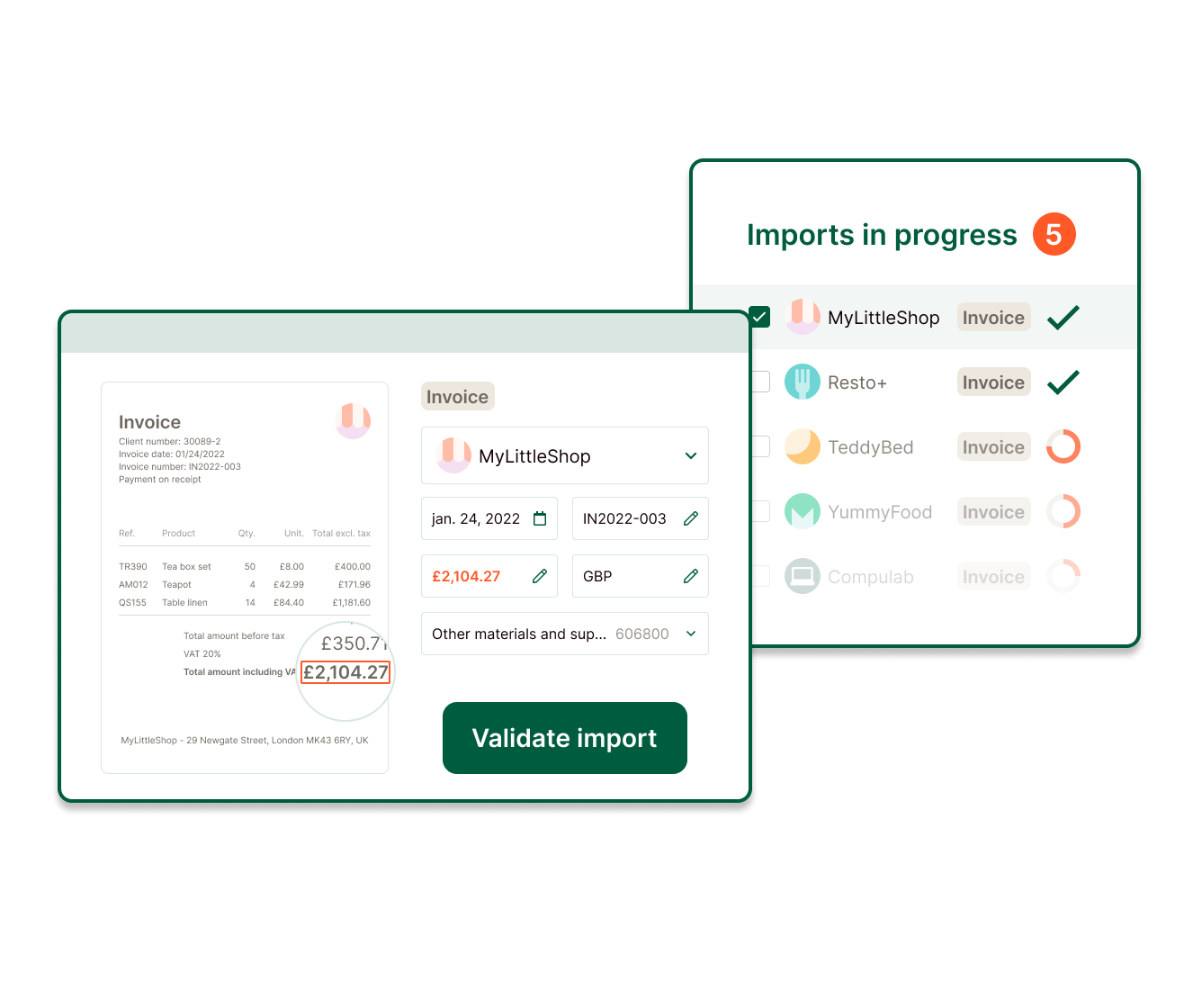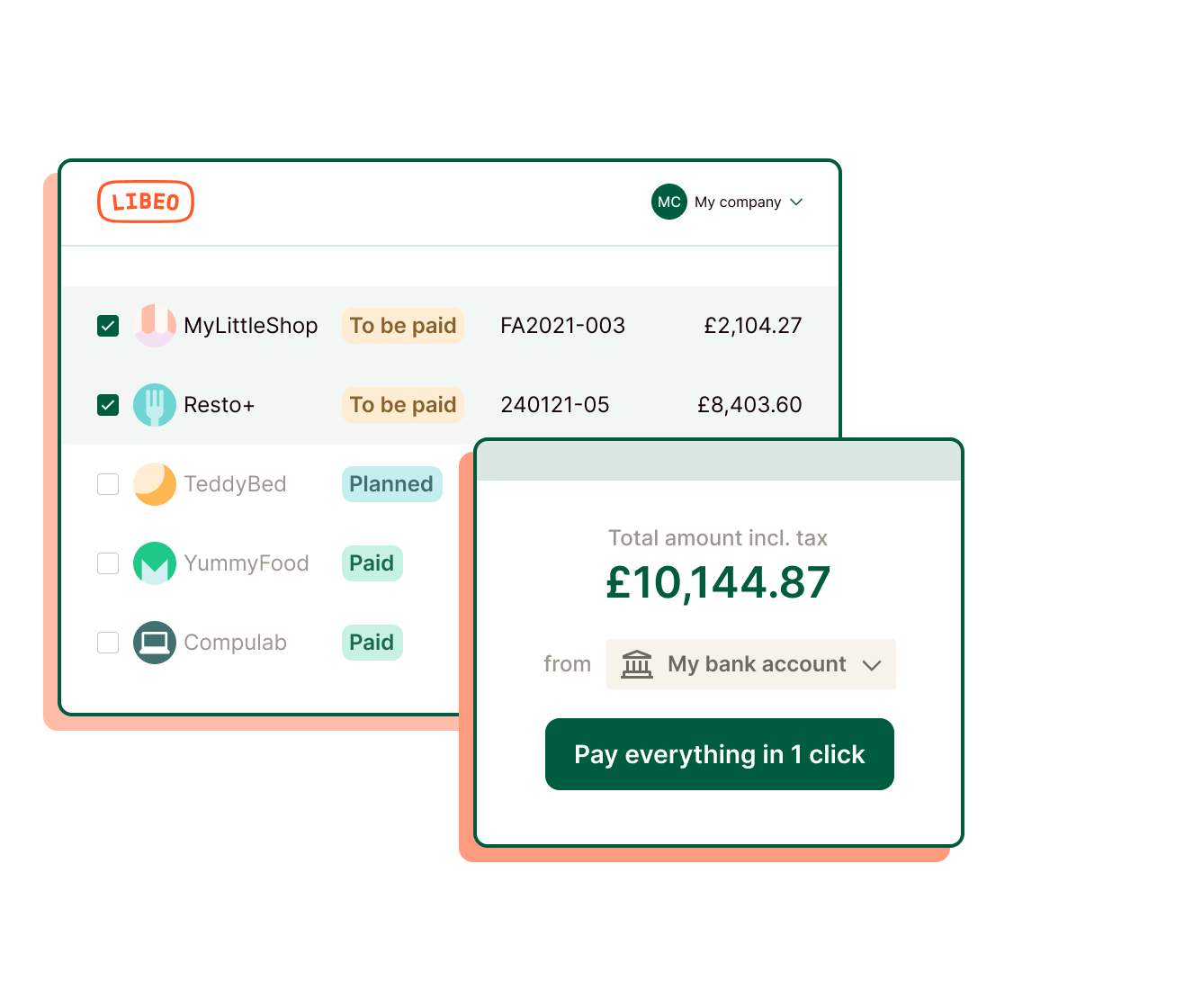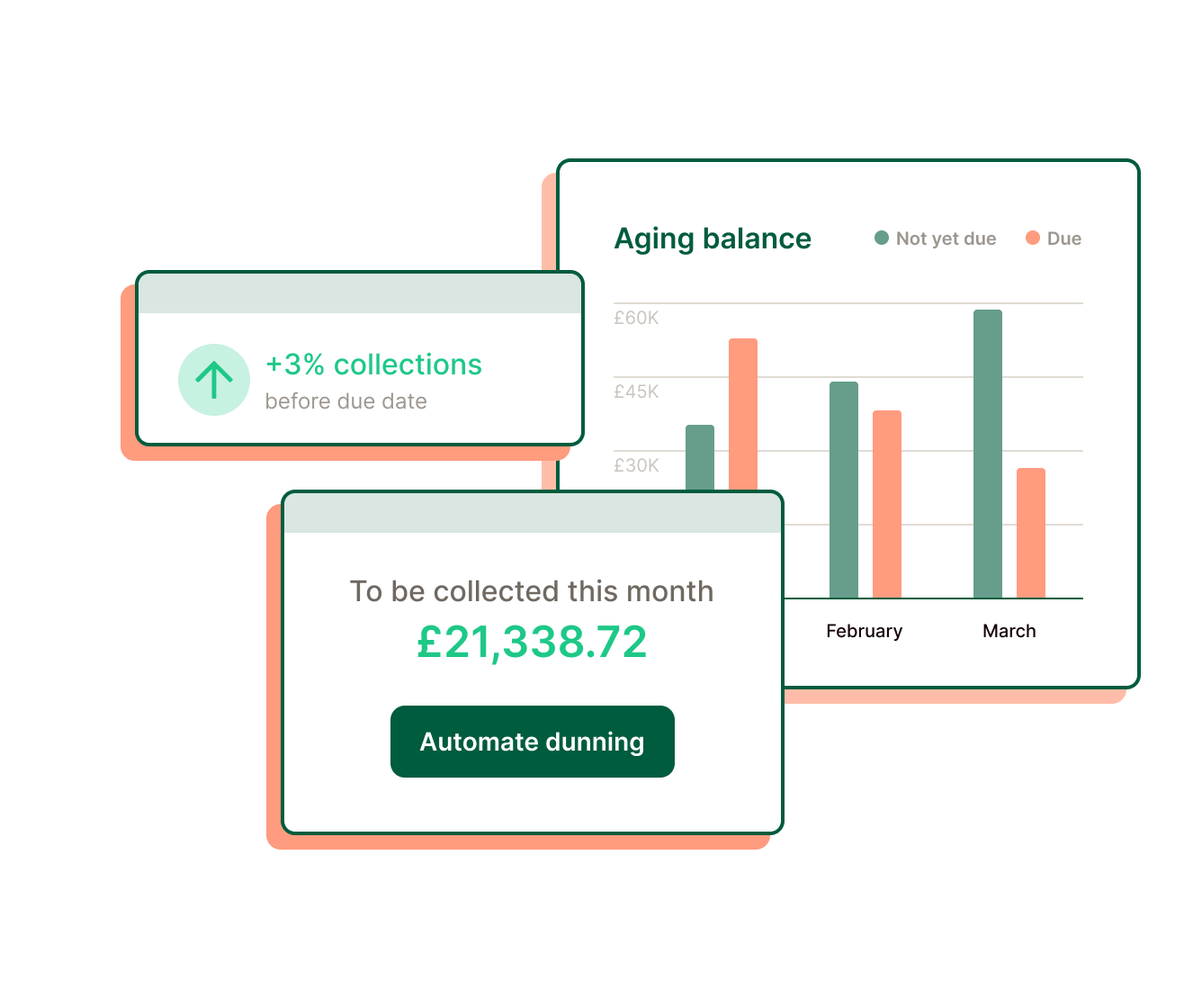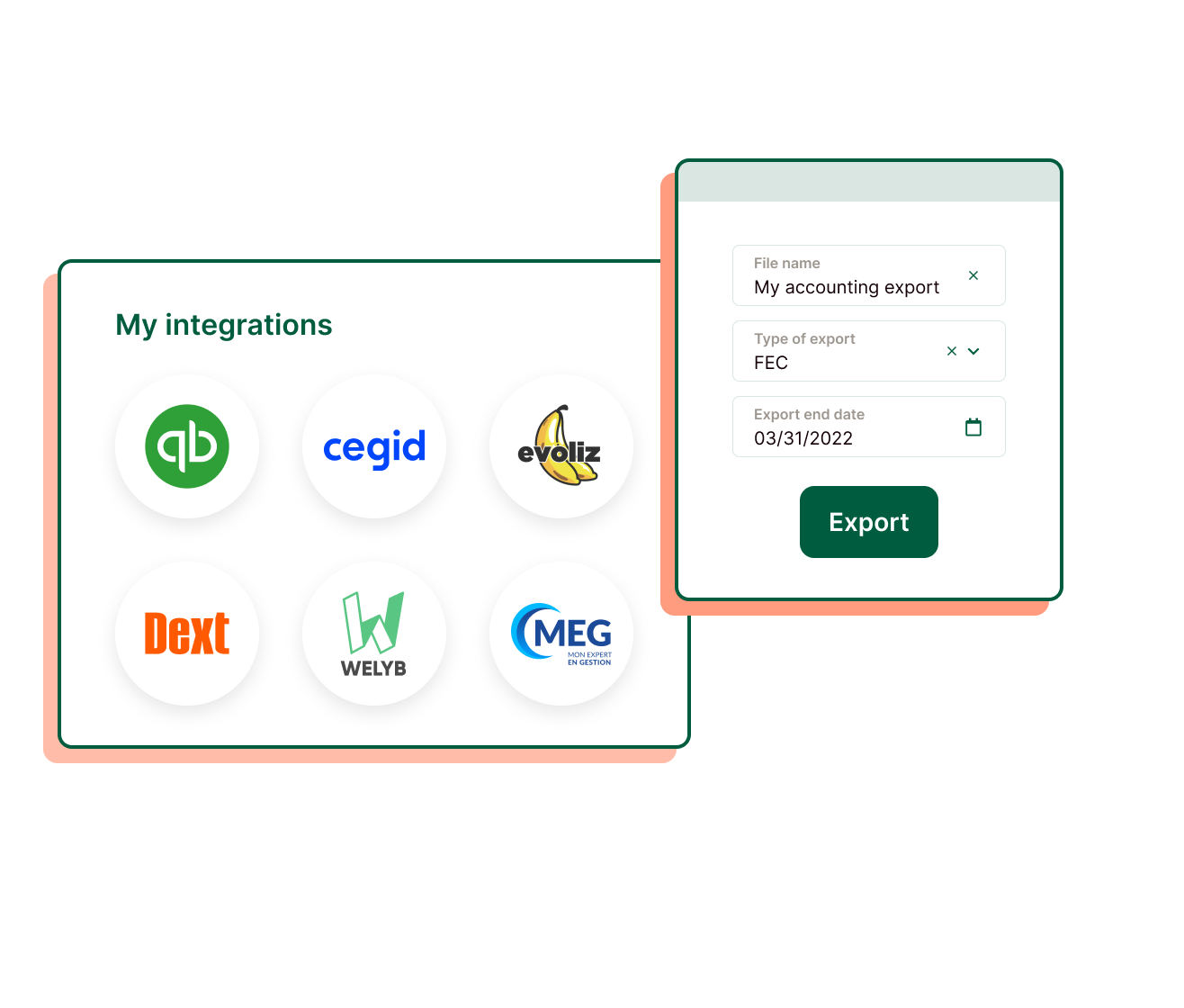 Prices and features of Libeo
Security & Confidentiality
Secure Sockets Layer (SSL)
Security & Confidentiality
Secure Sockets Layer (SSL)
Customer reviews about Libeo (0)
No reviews, be the first to submit yours.