BIC Process Mining: in summary
Achieve true process excellence with our ground-breaking process mining technology
With BIC Process Mining, you can visualize, analyze, and monitor your real business processes using real process data. Thanks to the integrated cutting-edge algorithms, your actual processes are uncovered and monitored to identify optimization potential. Uncover tedious tasks, errors, and bottlenecks in your company and implement process optimizations in a targeted manner. Benefit from a sustainable competitive advantage, increasing the quality of your workflows and reducing your process costs.
Key features of BIC Process Mining:
Automated process discovery: Use your digital footprints to perform an automated recognition of your process models to identify your "real" processes.
Conformance checking: Compare your "real" processes with your "to-be" processes to identify violations of compliance rules or deviations
Variant analysis: Compare two or more event logs representing different variants of the same business process to analyze why some cases lead to an adverse outcome.
Performance mining: Extract a range of statistics on the performance of the underlying process through color-coding to identify bottlenecks and slow-moving activities.
BIC Process Mining can be customized to meet your requirements. You gain insight into the real business processes of your company to define targeted optimizations.
BIC Process Mining can be used in the following business areas, among others:
Accounting
Product Management
Customer Service
Marketing
Purchasing
Change Management
IT Service Management
Audit
HR Management
Logistics
Master Data Management
Service & Maintenance
Its benefits
Latest generation algorithm: Split Miner

Unlimited users, processes or data storage

Complete BPMN 2.0 integration with just one click

Certifications:GDPR, ISO 27001, ISO 9001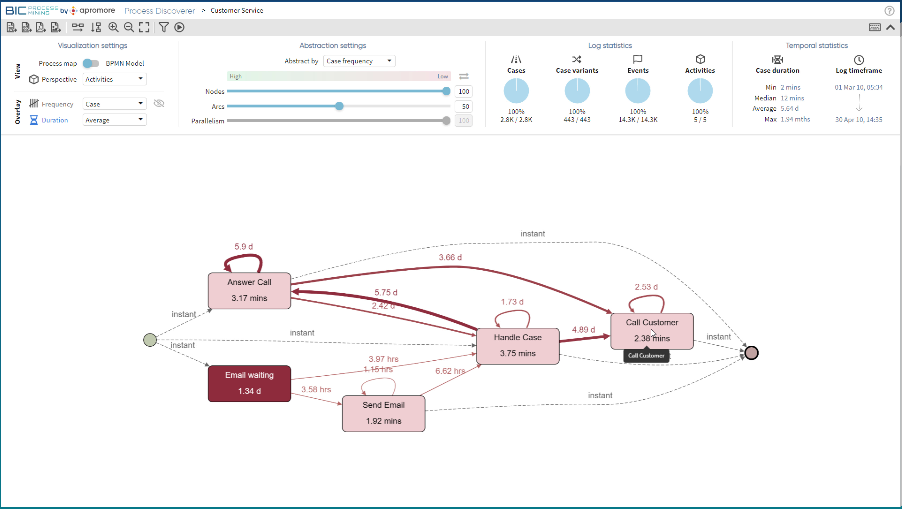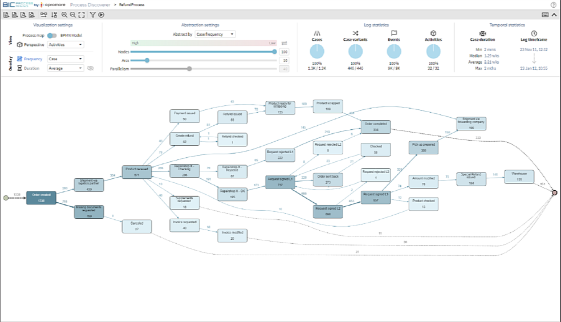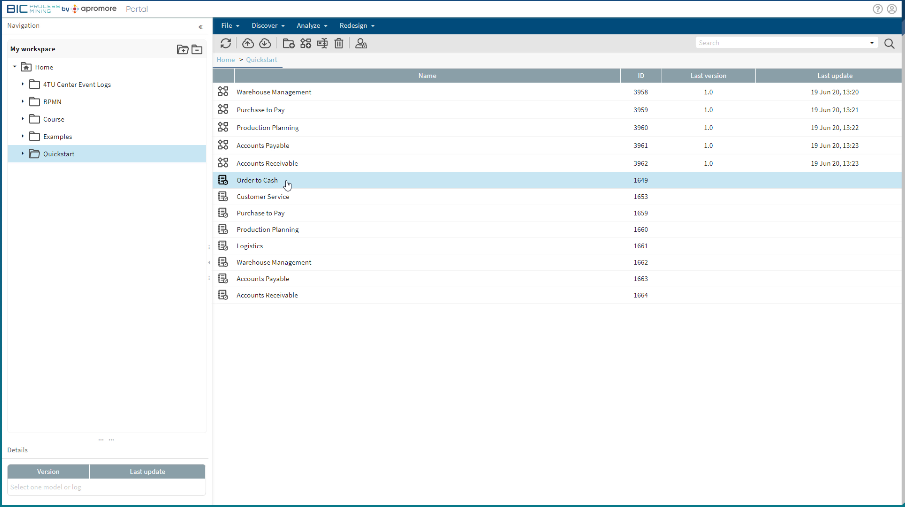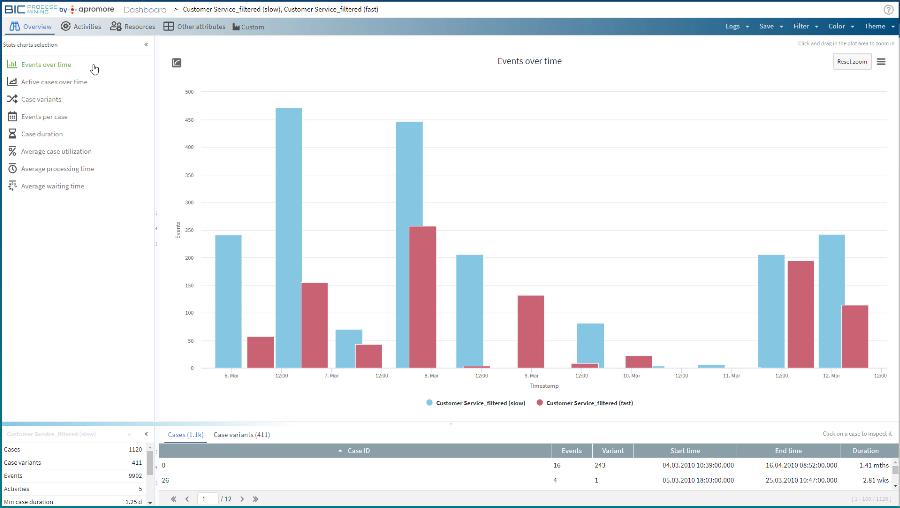 BIC Process Mining: its rates and features
Analytics
Connection to Live Data Sources
Recommendation & Decisions
+ 4 other features
Appvizer Community Reviews (0)
The reviews left on Appvizer are verified by our team to ensure the authenticity of their submitters.
No reviews, be the first to submit yours.