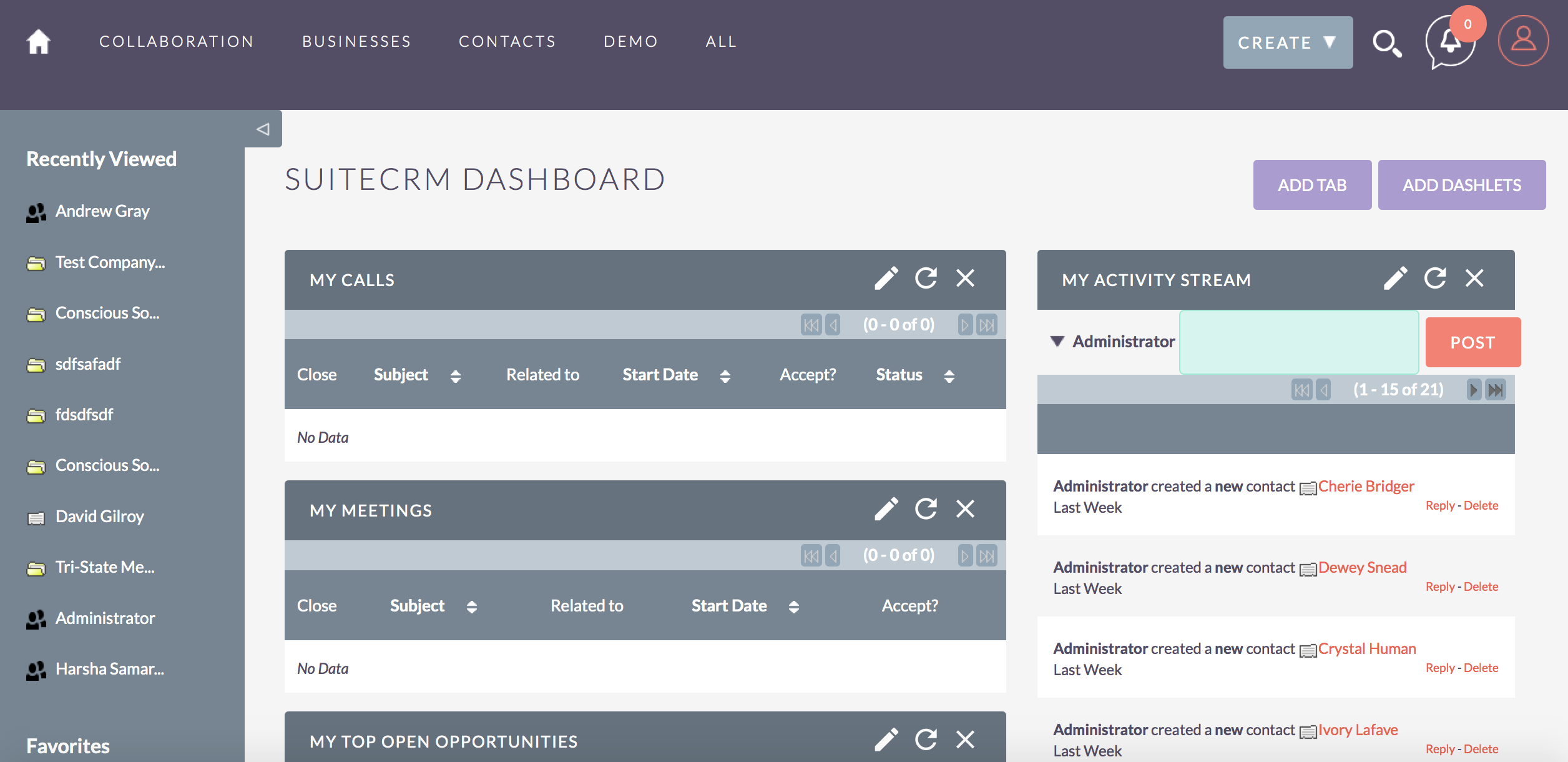 SuiteCRM
Presentation of SuiteCRM
The most modern open source CRM
SuiteCRM is an award-winning open-source CRM software that allows companies to sell and manage more efficiently and intelligently.
The application is enterprise-ready and scalable to suit any business size or requirement and can be tailor-made to fit your current or future business processes.
Various modules can be turned on or off, ensuring it is as simple or a complex to use in accordance with your needs. More importantly, its completely FREE to use, with no limitations on users and it is Open Source.
Main features
Here is a list of SuiteCRM's main features:
Contact management;
Leads/Oprtunities;
Quotes/Budgets;
Calendars;
Emails;
Campaigns;
Documents;
Calls;
Meetings;
Tasks;
And much more.
Why should you use SuiteCRM?
SuiteCRM is a solution that can help boost sales. The software provides a clear view of the processes involving sales and customers, as well as elements that allow the detection of new opportunities.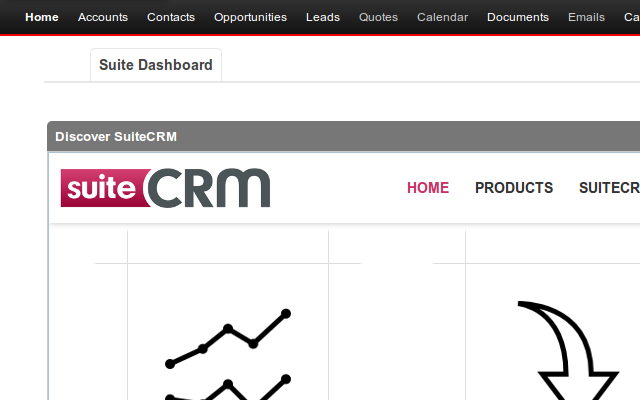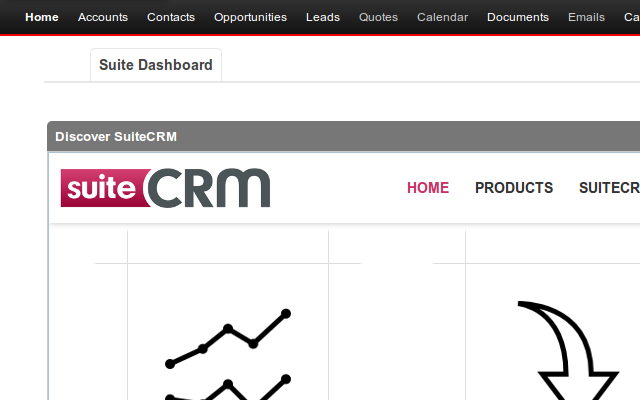 Prices and features of SuiteCRM
Security & Confidentiality
Secure Sockets Layer (SSL)
Customer reviews about SuiteCRM (0)
No reviews, be the first to submit yours.