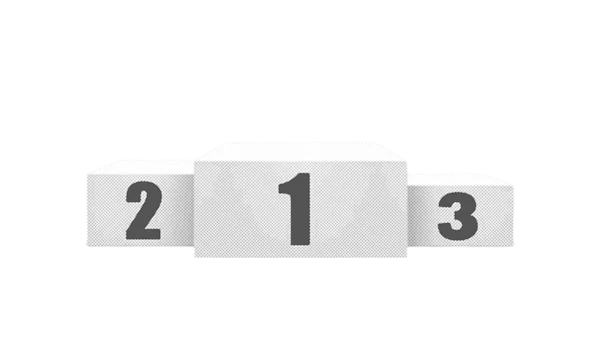 To choose or not to choose an open-source CRM, that's the dilemma.
Deciding which customer relationship management (CRM) system is best suited to your business or organization is no easy task, especially considering the sheer number of options on the market today.
If you are interested in customer service and satisfaction, you need CRM software.
Now, if you're unsure what an open-source CRM platform is all about, what the best options are in 2022, and want to discover the advantages that this type of tool brings to your company or enterprise, this article is for you.
We'll compare the best open-source CRM software so that you can make the right choice for your business or enterprise without wasting valuable time searching for information all over the internet.
Let's get started!
What is an open-source CRM?
Starting off simply, a CRM or Customer Relationship Management software allows businesses to interact with customers or potential buyers and manage their information. This software centralizes their data, tracks interactions, manages sales activity, and more.
Why are CRMs useful? Because they allow you to learn more about your customers, increase client satisfaction, improve prospecting and selling, and be more responsive.
When it comes to open-source CRM software, they are a kind of blueprint that allows users to create their own customized system, tailored to their needs. In this sense, because the code is public, it is possible to edit and distribute freely.
Because any programmer can work on the code, the benefit of such open platforms is that the application is gradually improved until it becomes more useful and bug-free.
However, unlike most proprietary CRMs, you may need a programmer to modify the code of the open-source solution or platform. Despite this, most open source programs don't need too many alterations to be operationally functional.
As long as you have the right people on your team, an open-source CRM platform is an excellent choice for your business!
Our selection criteria
In order to compare the following open-source CRMs, we've taken into account the following selection criteria:
the

versatility

of the tool:

Task automation,

Customer support,

sales funnel management,

contact management,

the

value proposition

, either in terms of interconnectedness or synergy with other software as well as complementary functionalities like third-party integrations;

the user-friendliness and ergonomics of the tool;

how easy the software is to implement

,

the

popularity

among users,

the

cost-effectiveness of the solution

.
EspoCRM
Who is the software for?
EspoCRM is an open-source CRM for all types of companies and sectors:
Brick and mortar businesses and e-commerce,

banks and insurance companies,

call centers,

industries,

health,

real estate,

education, etc.
Unlike Dolibarr, EspoCRM focuses mainly on customer relationship management, with advanced features and has a rather nice design for an open-source program.
Finally, the software has a cloud version subject to subscription, with various plans available.
Major strengths
It'll stay free if you deploy it yourself locally. There is no limit on database size, and you can change and develop the code however you want. In its basic version, EspoCRM covers most CRM needs:
sales automation

sales opportunity management,

calendar and shared calendar,

emailing,

mass marketing, etc.
With the extensions, the Sales Pack, or the Advanced Pack (all paid versions), you can strengthen the software by adding additional modules. These include, for example:
Stock management

,

VoIP

telephony,

analytical reports,

workflow management, etc.
EspoCRM allows a high degree of customization. In particular, you can:
choose your views,

create entities or fields,

customize message templates, etc.
As far as support is concerned, all you have to do is ask your questions on the EspoCRM community forum to benefit from free support from developers or users.
The software offers support for 26 languages. It also has a sleek, modern, and responsive design.
On top of that, EspoCRM is constantly evolving, with new features released every couple of months.
What We Think
Once again, the tool can be complex to learn at first...open-source software tends to be this way.
Nevertheless, its functionalities and potential to evolve will make it tempting for companies that choose to turn to free software.
Finally, many EspoCRM users emphasize its intuitiveness and ease of use (once the tool has been installed and configured), due in particular to a rather pleasant interface and navigation.
EspoCRM Pricing
As mentioned above this open software is free for both personal and commercial use. Despite this, if you'd rather not have to deploy it on your own infrastructure the cloud version has 3 plans available.
All their cloud plans offer the full feature set including the Advanced pack extension. There is also a 30-day free trial for the Basic and Enterprise plans, and they are billed either annually or semi-annually. Basic ($15 USD per user/month - minimum of 3 users): Includes 3GB of file storage per user, and 100,000 records.
Enterprise ($25 USD per user/month - minimum of 5 users):

Includes 7GB of file storage per user, and 1,000,000 records which can be extended for additional fees.

Ultimate ($69 USD per user/month - minimum of 10 users):

Includes 400GB of file storage and unlimited records. Additionally, you'll have a dedicated IP address, private server, and domain name.
Other extensions beyond the advanced pack are also available which are licensed on a per-instance basis and start with a year of upgrades.
Sales Pack (from $260 USD):

for products, quotes, sales orders, and invoices

VoIP Integration (from $388 USD):

access to

Asterisk server through AMI, Twilio service, Starface server, Binotel service, and iexPBX server

Real Estate (free):

introduces property and request capabilities

Google Integration (from $190 USD):

integrations Google Contacts, syncs with Google Calendar, and adds Gmail secure authentication

MailChimp Integration (from $190 USD):

allows you to view target activities, target list sync, and more.

Customer Relationship Management (CRM) Software
Learn more about EspoCRM
Odoo CRM
Who is Odoo CRM for?
Odoo CRM is another open-source CRM that specializes in modular business applications. This allows companies to go beyond just the CRM and touch on other business aspects like accounting, enterprise resource planning, and more.
Because of how flexible and modular it is, it can be used successfully by small to medium-sized businesses and larger companies or organizations. It all depends on the needs of the business and how many applications they want.
Major strengths
Beyond its flexibility, Odoo CRM offers many in-house and third-party integrations, but that's not all. To help sell faster and create more leads for your business, the software has extensive functionalities.
The strengths of Odoo CRM:
Get insights along with

accurate forecasts

Use

custom dashboards

to get a snapshot of your business

Create

segmented campaigns

for lead nurturing

Score leads

with specific criteria

Organize activities and manage your calls

Get an

overview of your pipeline

and manage it with a drag and drop interface

Plan next actions and schedule priority tasks

Create

email templates

for repeat communications

Analyze your opportunities pipeline

Track

KPI advancements and trends
What We Think
The modular aspect of this open-source solution is very useful for companies that need more than just a CRM. It also provides a modern interface that tracks and centralizes all your customer information.
Despite this, it can also be somewhat technical and require some more support to get started, but this is understandable due to its extensive features and various apps.
Odoo CRM Pricing
Odoo's CRM is a free open-source software as long as it is the first application that you're using by Odoo and you don't install extra modules. Otherwise, subsequent applications will incur new costs ranging from $15 to $60 per user, per month, with discounts for annual billing and new customers. They also offer various extra integrations for shipping through various services, VoIP, and more.

The CRM suite of the most complete ERP on the market
Learn more about Odoo CRM
SuiteCrm
Who is SuiteCRM for?
SuiteCRM is an open-source CRM that was created as an evolution of the SugarCRM solution by using its code.
The software is more particularly intended for VSEs and SMEs, but it also works great for big organizations and companies.
Major strengths
There is no need to manually perform updates or manage maintenance requests thanks to the SaaS model of this application.
Whether the software is running on Linux, Mac, or Windows, Suite CRM can be used anytime, anywhere thanks to its SaaS model, all you need is a stable internet connection. This means you always have access to core functions such as account and contact management and opportunity management. The software data is stored directly at SuiteCRM, ensuring its secure storage.
The strengths of SuiteCRM:
completely free open-source software

, based on the open-source version of Sugar CRM,

help with installation

and get insights and tips from a very active community of users, who regularly update and enrich the tool's functionalities,

the integration of a

project management tool

,

the creation of emailing campaigns,

a

clear and uncluttered interface

for efficient reading of relevant information in the database, easy detection of opportunities, and better customer and prospect management.
What We Think
SuiteCRM is a helpful solution for increasing sales. The software provides a clear view of the processes that affect sales and customers, as well as elements that allow you to easily spot new opportunities.
With its Open API and its extensive catalog of plugins, SuiteCRM integrates seamlessly with other solutions, such as Outlook, WhatsApp, Zoom, Facebook, Gmail, Quickbooks, LinkedIn, and many more.
SuiteCRM Pricing
This CRM is free in its standalone version, but like other open-source options, you'll have to pay to use the software on the cloud.
All their "On-demand" cloud plans are for unlimited users and offer a free 30-day trial after which you will be billed annually.
Starter (£95 GBP per month, ~116 USD):

recommended for 1-10 users with limited usage of the CRM, 5GB of storage, weekly backups, and online training to get started

Business (£332.50 GBP per month, ~408 USD):

recommended for 5-50 users with more workflow and task scheduling, 40GB of storage, daily backups, and online training to get started, for admin and users, plus an annual health check

Premium (£475 GBP per month, ~583 USD):

recommended for 10-150 users who need the most availability, performance, and support, 120GB of storage, everything from business plus hourly snapshot backups, and more help desk support
If your business requires more hands-on support through emails, online portals, or by phone, there are also yearly support plans available.
Silver (£1,500 GBP annually+VAT, ~1,840 USD):

15 hours of support maximum, fast response time

Gold (£3,000 GBP annually+VAT, ~3,680 USD):

30 hours of support maximum, faster response time

Platinum (£5,000 GBP annually+VAT, ~6,134 USD):

50 hours of support maximum, the fastest response time, and telephone support
The All-In-One CRM and Invoicing Solution
Learn more about Suite CRM Sellsy
VTiger
Who is the software for?
VTiger is an open-source CRM inspired by SugarCRM since it is an evolution created from the app's code.
Rather modern, the tool is more particularly intended for VSEs and SMEs. While it is sales-oriented (as expected of any good CRM), it is also support and customer service-oriented. Consequently, it is a comprehensive software choice for customer relationship management in the broadest sense.
Major strengths
The open-source version of VTiger is free if you install it on your own servers, as well as their cloud-based version for companies that are just starting to use a CRM.
The solution includes many features to optimize your sales, but also your customer relationships, such as:
contact and lead management,

sales pipeline management,

HelpDesk management, with conversion of customer emails into tickets,

stock and price catalog management,

dashboards to monitor your performance in real-time, etc.
This CRM system can be built according to your needs thanks to the numerous integrations available:
telephone, email, or SMS,

More than 200 extensions available on the VTiger marketplace (calendar synchronization, RSS feed subscriptions, etc.).
You benefit from regular updates and the deployment of new features. Beyond that, VTiger has a large community of users and developers to support and evolve the tool.
This open-source solution allows fine control of user access, thanks to the assignment of roles and profiles by administrators.
The software is also available in 25 languages for international usage.
If you want to move to the cloud without paying extra, there is a Pilot version of VTiger, which is quite comprehensive in terms of features and is completely free for up to 10 users.
What We Think
VTiger is known for its ease of use and its large community. It is therefore perfectly suited to young companies who wish to embark on the adventure of open-source CRM.
The tool is also very customizable and scalable, thanks to the new extensions that are regularly developed and that will complete your basic version if necessary.
VTiger Pricing
As you read above, the on-premise Vtiger Community Edition is available for free, although they also have one free cloud version and two paid plans that benefit from a 15-day free trial.
Paid plans have two license options for users: Standard users that can access all business functions of the CRM, and Single App users that have read/write access to one of five apps, and read-only access to the other four (Sales, Marketing, Help Desk, Projects, Inventory).
One Pilot (Free for up to 10 users):

limited to 3,000 records, 3GB of storage, and features for contact management and engagement, internal collaboration, marketing, project management, sales pipelines and enablement, and more.

One Professional (Price depends on the number and type of user):

Unlimited records, 15GB of storage and beyond the majority of free features there is salesforce automation, desk management, dashboards, inventory management, and more.

One Enterprise (Price depends on the number and type of user):

Everything in One Professional plus internal ticketing, work order management, and more.

Open Source CRM software
Learn more about Vtiger CRM
Comparison table of the best open source CRM software
Software name
Target
Major strengths
Price

All types of companies and sectors

High degree of customization

Free in its self-hosted version

From $15 to $69/per user per month for cloud plans

All business sizes and sectors due to its flexibility

High level of flexibility with various modules

Free as a standalone application

Additional modules incur costs depending on the module and user count

VSEs and SMEs, large groups

Functional, interactive and easy-to-use interface

Free in its self-hosted version

From £95 to £475 GBP for the On-demand cloud plans

Complete customer relationship management

Free in its self-hosted version

Free for its Cloud Pilot version, up to 10 users
Advantages of an open-source CRM
These are some of the main advantages of choosing an open-source CRM for your business:
Its

flexibility and adaptability

allow you to meet the needs of your business, as well as having a unique and customizable tool.

Reduced costs

, or even free of charge.

Most open-source CRM applications can be managed

free of charge or at reduced costs.
Constant updates

thanks to the continuous collaboration of numerous programmers.

The scalability of the tool

allows it to grow with your business.

No long-term contracts

are required, so if you don't find what you need in the software, you can look for another one without further commitment.

Ownership of your CRM

. Even if the software producers decide to abandon the project, your CRM will continue to work albeit with more work required on your end.
How to choose the best open-source CRM for your company
As we have said above, when choosing your open-source software there are many features to take into account. However, these are the most basic and relevant:
the

cost of the tool

: look for a tool that fits your budget.

the

ease of customization

: even if you have a highly skilled team, a tool that is easy to customize will save you time, and therefore money.
Finally, remember to choose your tool according to your needs and take into account the time you are willing to invest in developing and customizing it. We all know that time is money and this factor is essential when choosing.
If you still haven't decided which CRM software to choose, we invite you to take a look at our directory of Customer Relationship Management software and evaluate all the options that Appvizer has for you.
Software Recommendations