SugarCRM, the market-leading Open Source CRM
SugarCRM is an Open Source CRM developed by the American company of the same name. SugarCRM is a young solution (created in 2004) whose immediate success made it possible to ripen it very quickly. Today, Sugar CRM is a very powerful CRM and is well suited to both small businesses and large organizations.
The strength of this solution lies in its community of millions of users and developers. On the other hand, SugarCRM decided to separate the Open Source CRM and the commercial CRM (owner) in 2015.
Features that allow you to manage everything
SugarCRM integrates CRM features such as account management, contact management, customer / prospect event history, business opportunities and leads, and more.
In addition to these basic functions, the American CRM offers significant benefits on a daily basis:
Managing documents, photos and videos
Full dashboard: charts, business history
Fast and intuitive collaboration in the Active Stream for mentioning colleagues (@collegue) and customer references (#reference)
Intuitive update of opportunities in commercial pipe
Sending emails, sms, and outgoing calls
Offline stable version
Editor: SugarCRM
SugarCRM demo and screenshots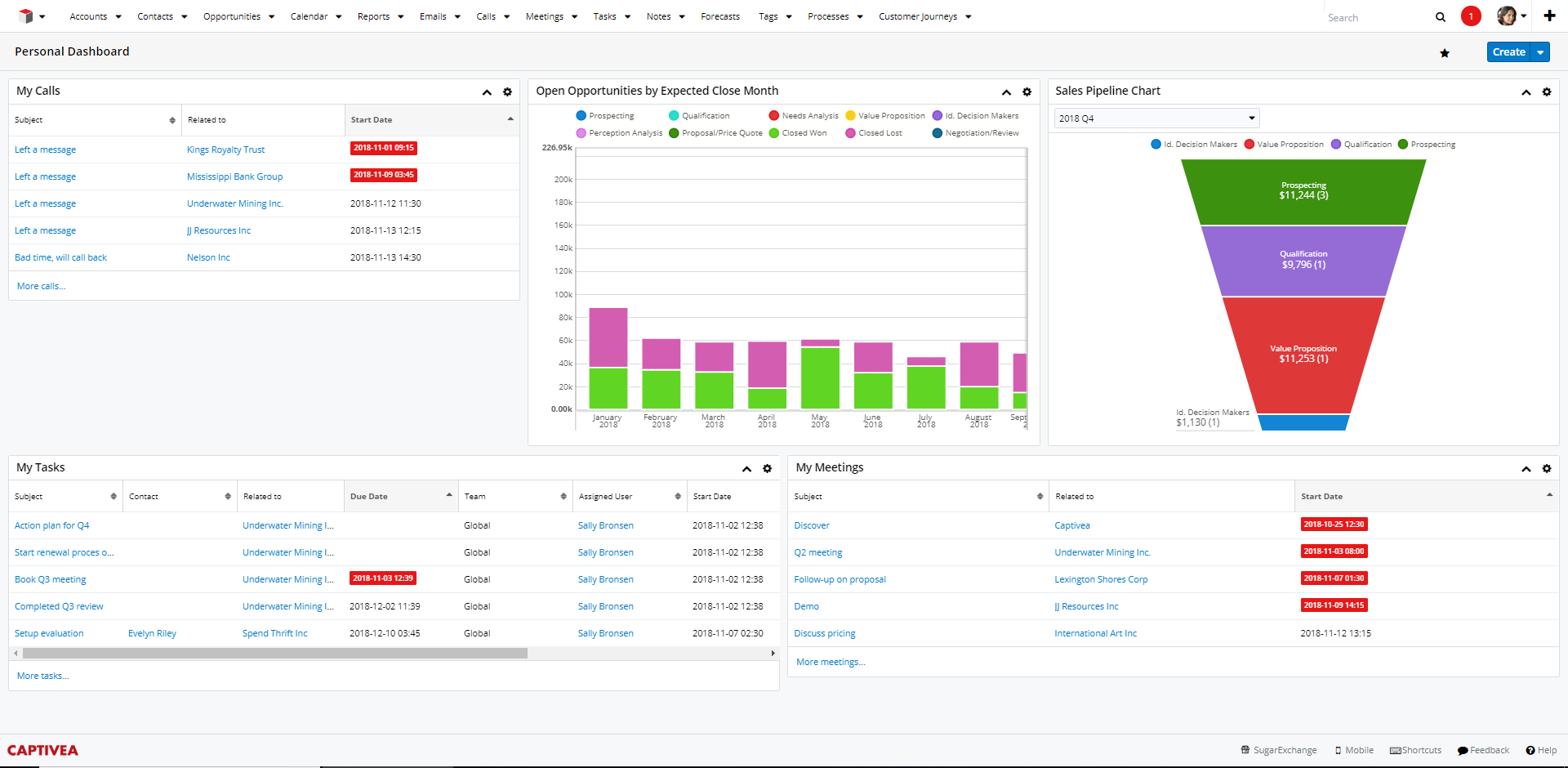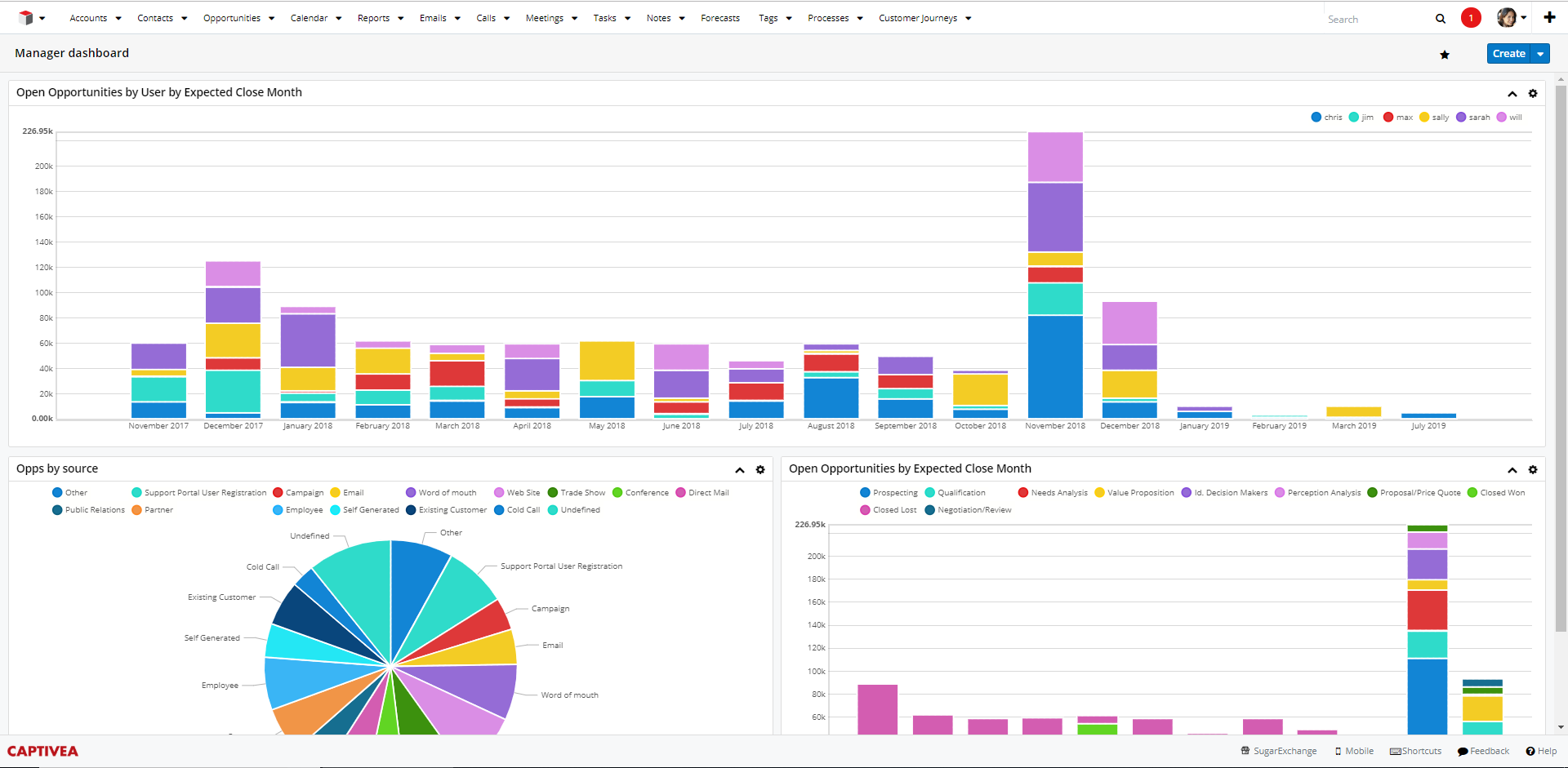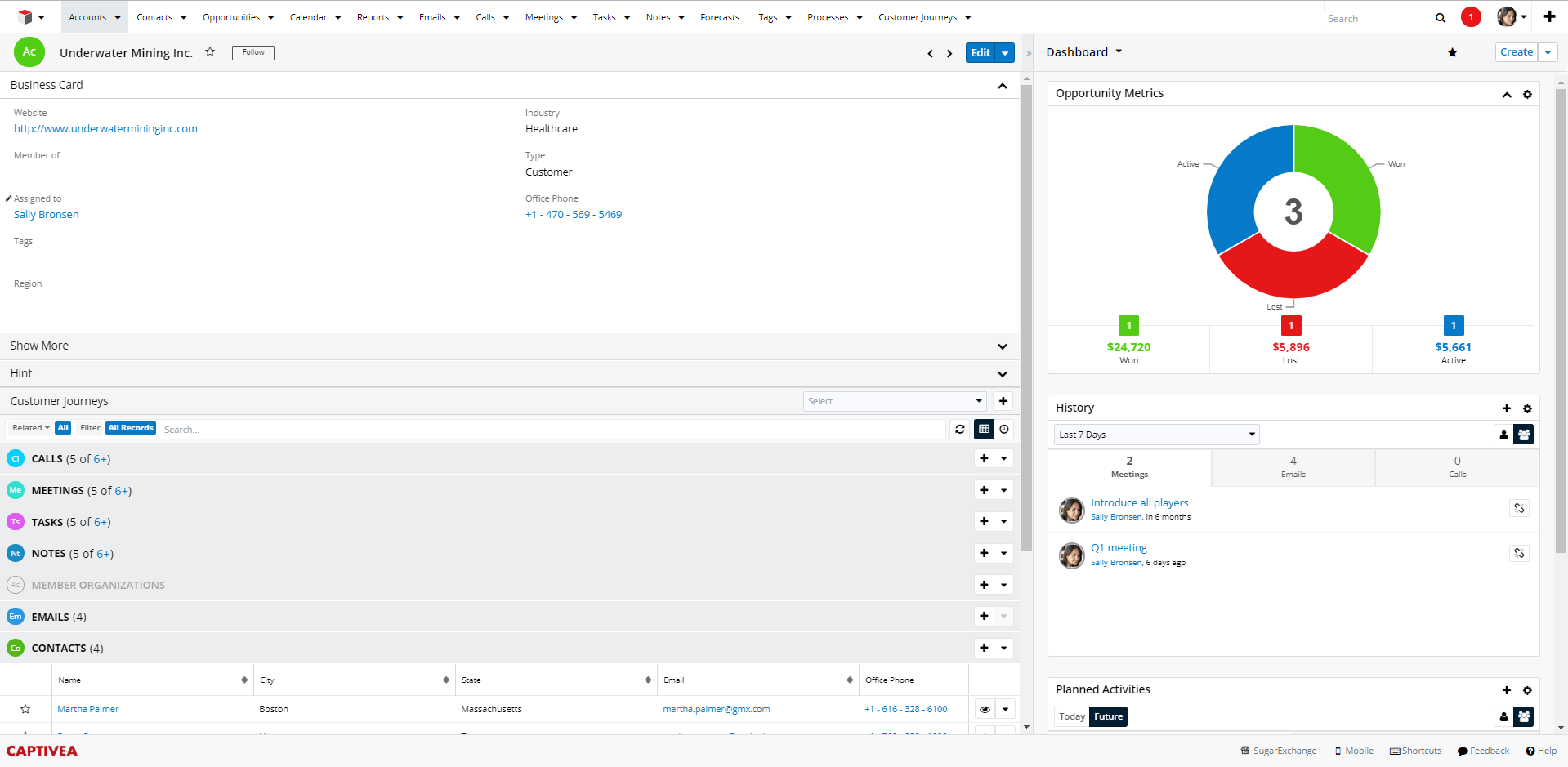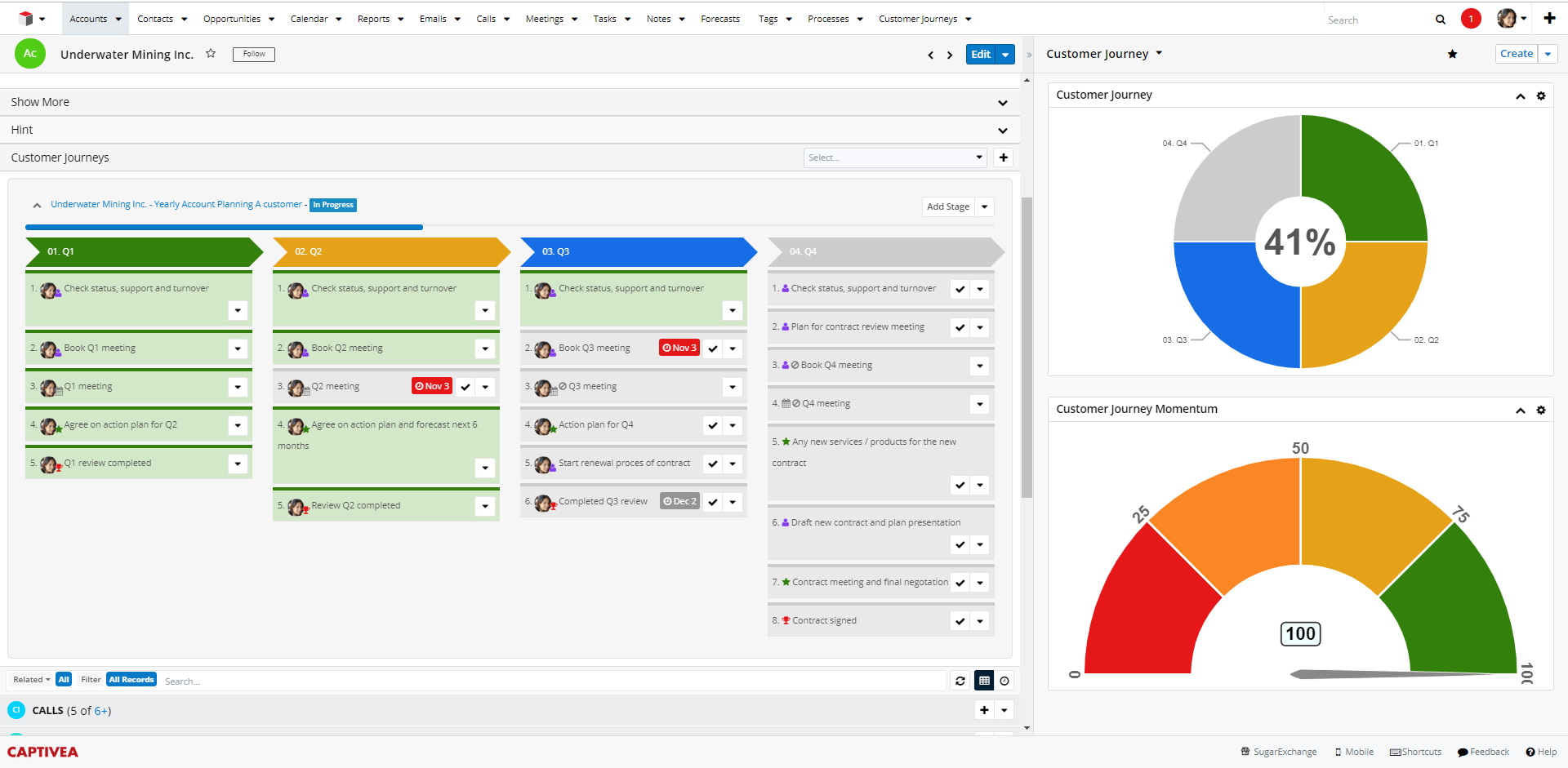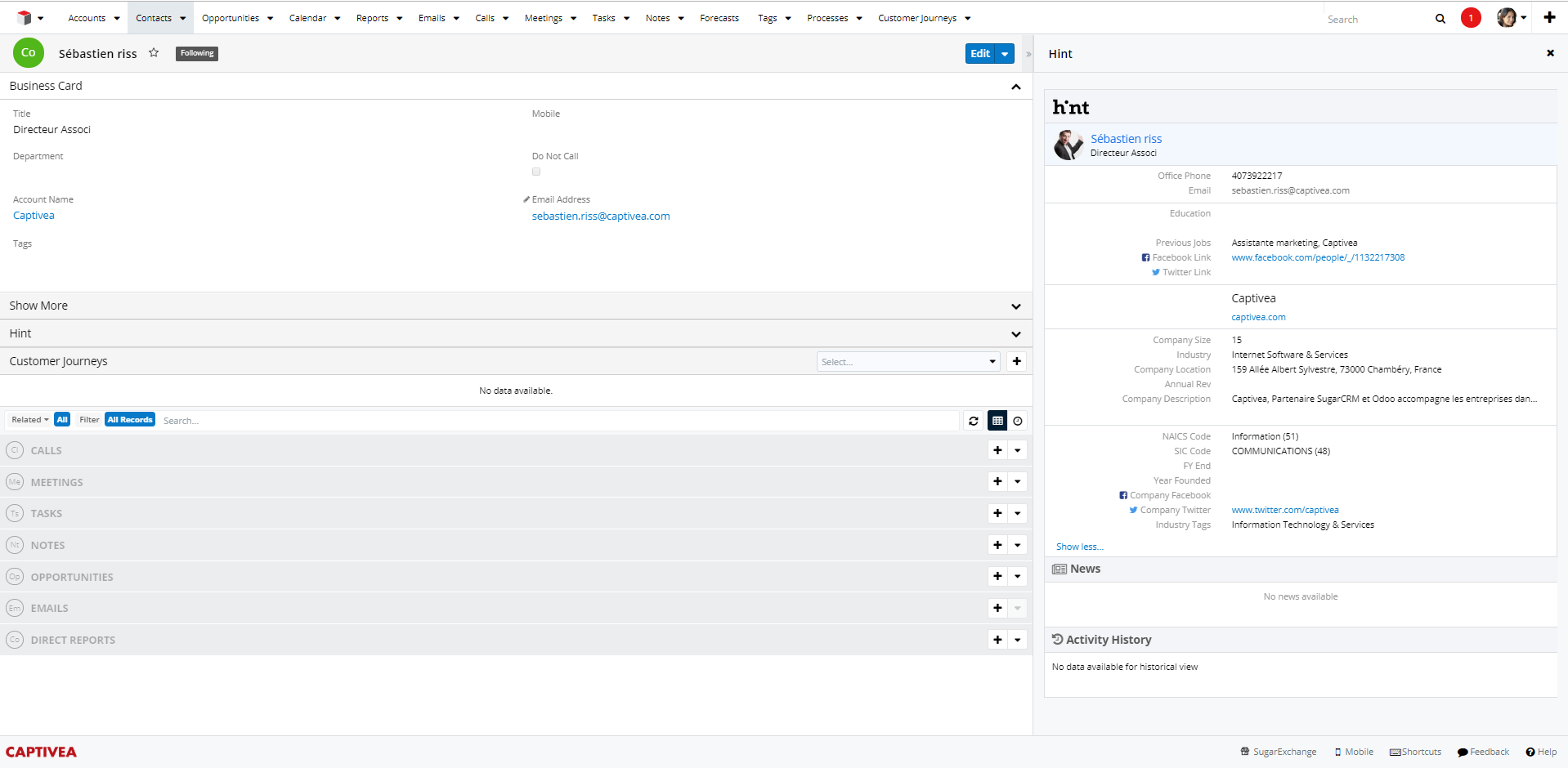 SugarCRM customers
No customer reference