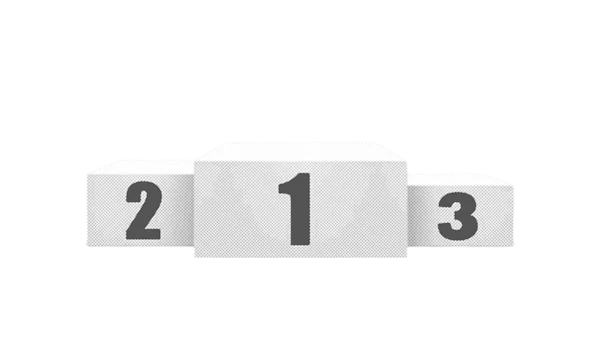 The 7 best mobile CRM software: Reviews and comparison
Are you looking for a mobile CRM? What is the best mobile CRM software for your business?
CRM (Customer Relationship Management) is not an unfamiliar term for companies. It helps companies save time and increase productivity.
As smartphone usage continues to increase, companies tend to use mobile CRM software to improve employees' productivity.
Luckily, in this article, we will compare 7 mobile CRM software, to help you choose the best one for your team.
But first, let's find out what mobile CRM software is, its benefits, and its key features then some criteria you should consider in choosing mobile CRM software for your business.
What is mobile CRM software?
Mobile CRM software is a responsive web app that is specifically designed for mobile users. It includes all the features of CRM software but is adapted for a mobile version.
Mobile customer relationship management (CRM) software helps businesses manage customer data, connects all the departments of your company from marketing to sales team into one cohesive system, and allows employees to work remotely while they're on the go.
Benefits of mobile CRM software
Mobile CRM software has lots of benefits including :
Access to information everywhere
The best advantage of a mobile CRM app is definitely its ability to consult information without being detached from an office. You can have access to customer data, pipeline insights, dashboard, contact information, and calendar, all in 1 app.
Increase work productivity
With mobile CRM software, you can switch easily between home-based devices and CRM mobile apps which helps you save lots of time. Furthermore, you can also track and complete all the works by using the mobile app.
Better customer experience
Mobile CRM software allows you to respond to customers faster by providing access to information from anywhere. You can also improve customer service by using GPS and geotagging to add the address of your customer on the list and propose an in-person visit.
Features of mobile CRM software
Here are some features of mobile CRM software:
Collaboration between team members
Contact management
Sales management
Schedule and calendar
Sales pipelines
Native interface
Tracking real-time information
Offline access
Mobile CRM software has unique features that make them different from traditional CRM solutions like :
Chatbox for employees
Connected to database internally and externally
7 best mobile CRM software
Agile CRM
The software promise
Agile CRM's mobile software is a powerful tool that helps marketers and salespeople acquire, retain customers, and manage customer experience.
Agile CRM is a modern and affordable mobile CRM software that offers powerful functionalities including:
Marketing Automation;
Sales Enablement;
Web Engagement;
Social Media Integration;
Email and calls management;
Meeting notes;
Tasks management;
Sales management;
Deal tracking;
Synchronization with Google Calendar;
Intuitive dashboard.
The drawbacks
Limited customization and integration
The cost difference between versions is significant.
Pricing
There is a free version available for up to 10 users. The paid plan starts at $8.99 per user/per month. The Regular plan is $29.99 per user/per month.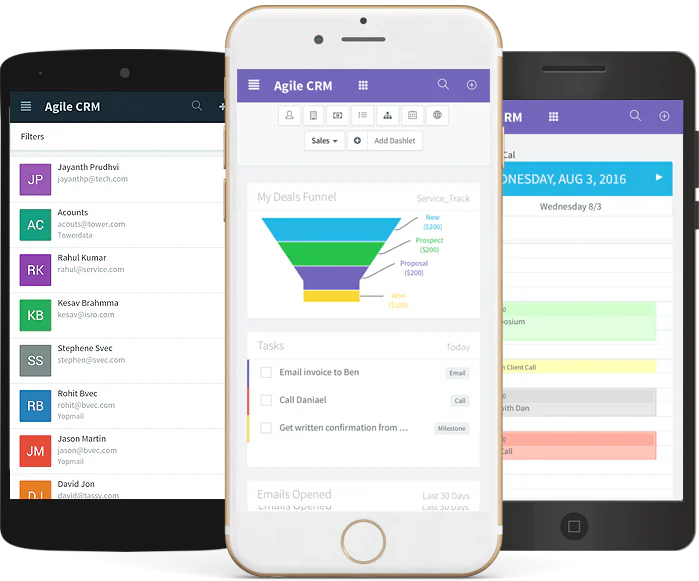 Gamification Software
Learn more about Agile CRM
Capsule CRM
The software promise
Capsule CRM mobile software is an extension of traditional CRM software. It allows you to:
Manage tasks remotely: Manage your upcoming and overdue works and set reminders in your calendar;
Spot sales opportunity: Find key information related to it including linked customers contacts and tasks;
Sync all the information with the desktop app;
Call, message, and email ​​directly from a contact's profile or view a customer's location on a map;
Caller ID on iOS: See the detailed profile of the caller;
Sales management.
The drawbacks
Lack of notification features
Pricing
There's a free version for two users. The paid plan starts at $18 per user which is an affordable cost for every company. You can have a 30-day free trial for Professional and Teams plans.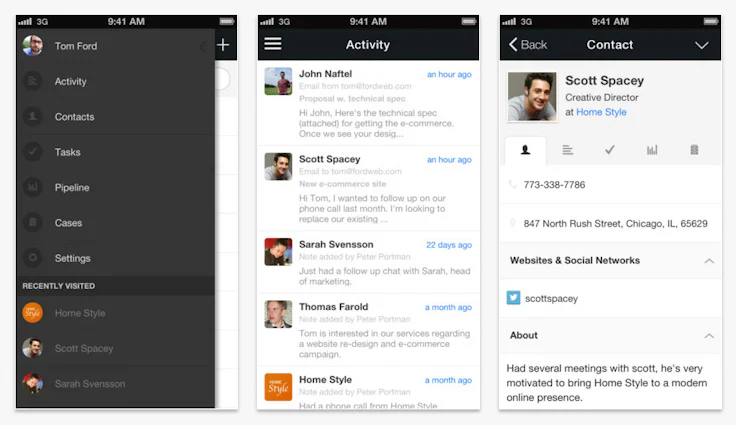 The Smart, Simple Online CRM
Learn more about Capsule CRM
HubSpot
The software promise
HubSpot is a popular CRM software for any type of business. The mobile app is an extension of the original CRM software. Users of mobile CRM can do all of the tasks that they would typically do on a home-based desktop CRM. It allows you:
Access your CRM anywhere, anytime you need it
Organize all the information
Work more efficiently with the team
It can suit the needs of businesses of every size. If your company is looking for a mobile CRM solution that is powerful and easy to use, you definitely have to check out the HubSpot CRM mobile app.
Here are some features that make HubSpot's mobile CRM software different:
Access freely your customer contact records, even when you are offline;
Manage customers experience, set reminders and plans, update customer information;
Import and update information and assets in any app with the new keyboard;
Determine the profile of the caller with a detailed caller ID screen that links with your CRM;
Sales management;
Live chat;
Faster and better emailing with mailing tools.
The drawbacks
Pricing gets expensive when you need to use additional services;
Personalization is limited, and workflow reporting tools can't adapt to specialized business processes.
Pricing
You can download the mobile CRM app for free and it will be ready to use as soon as you finish the download process. This platform also provides premium functionalities with Starter, Professional, and Enterprise editions of Sales Hub. The paid plan starts from $45 per month. All you need to do is create a free account, and you'll be ready to explore.

The all-in-one powerful software for sales
Learn more about HubSpot CRM
Pipeliner
The software promise
Pipeliner is considering the easiest-to-use mobile CRM software. The reason is that its design is so minimal and has no difference from the desktop CRM software, compared to some more robust CRM software like Salesforce CRM or Zoho.
If customization or integrations are not your problems, you will enjoy both the desktop and mobile versions of the Pipeliner CRM mobile app. You don't have to wonder among overwhelming options once you log in to the app.
Here are some CRM functionalities of Pipeliner that need to be underlined:
Account and contact details;
Opportunities and lead generation;
Sales management;
Activities tracking;
Navigator feature: set goals access your calendar, visual suggestions;
Sales KPI dashboard;
Feeds;
Other specific features: Notifications centers, scanner, call, email, text, …
The drawbacks
The problem of synchronization on the mobile platform.
Pricing
You can try the app for free in 14 days. The paid plan starts at $25 per user per month, billed annually. The cost can go up to $85 per user per month, billed annually with the Enterprise plan.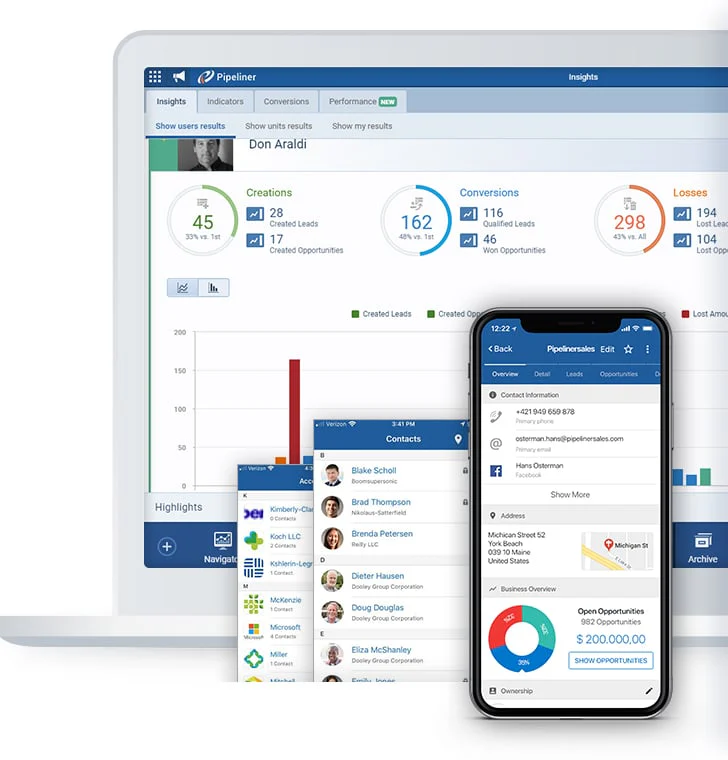 Sales Force Automation Software
Learn more about Pipeliner CRM
Salesforce Sales Cloud
The software promise
Salesforce is a leader in the CRM software industry. This CRM platform provides a full stack of sales and marketing services. It also offers a customizable user interface where you can create a tailored sales process around your specific needs. The UX is improving every day. This is the reason why lots of teams choose Salesforce Sales Cloud CRM for their business.
Here are some features that you can expect from a leader in the industry:
Salesforce Einstein Analytics tool: opportunities analytics and outcome prediction;
Einstein Voice Assistant: customer data management, notes;
Chatter: Salesforce's communication tool for the sales team;
Cases management;
Dashboards metrics;
Sales pipelines;
Sales management;
Overall view: notes, users, news, cases, contacts, reports, …
Access to Salesforce's technology stack;
Integrations and customization.
If you're looking for mobile CRM software that can suit the immediate needs of a small business, think about using Salesforce Sales Cloud CRM mobile app for your business.
The drawbacks
Technical knowledge limited;
Insufficient support for secondary plans.
Pricing
You can try it for free for 14 days (Essentials plan) and for 30 days (Professional plan). The paid plan starts from $25 per user per month for the Essential plan.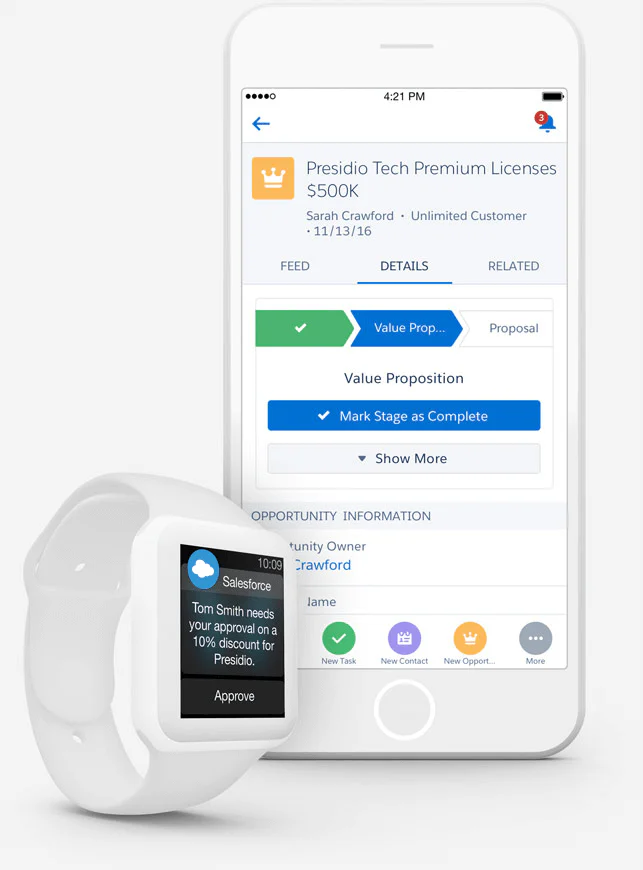 The all-in-one CRM for your business
Learn more about Salesforce Sales Cloud
SugarCRM
The software promise
SugarCRM mobile software helps you maintain your activity while on the road even when you use it offline. The way the application works is the same as the desktop software.
The customization level of the Sugar Mobile CRM app's user interfaces is assured by Sugar Mobile Application Configuration Service (MACS). With SugarCRM mobile CRM software, you can easily create a unique brand-building experience and integrate your Sugar Mobile CRM app with Mobile Device Management (MDM) software.
Here are some strengths of SugarCRM:
Native device integrations: click-to-call, click-to-text, geotagging;
Market-leading offline sync: this is the most powerful tool of the SugarCRM mobile app that helps keep your customer information always available in every situation;
Sales and marketing management;
Quick create, quick search, and summary;
Pin-point location services.
The drawbacks
More convenient for a big team that has more than 10 people;
Not easy to use so you have to spare time to train your team how to use it.
Pricing
SugarCRM offers a survey to help customers know what versions match them the best. There is a free trial for 14 days. SugarCRM paid plan starts at $40 per user (10 users minimum), billed annually. The cost can go up to $1,000 (unlimited users, 10,000 contacts), billed annually for the Sugar Market plan.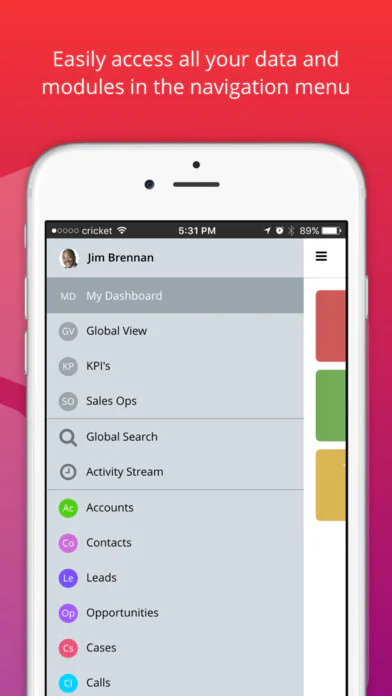 Open Source CRM and online customer relations software
Learn more about SugarCRM
Zendesk Sell
The software promise
Zendesk Sell is a native mobile CRM app, especially for text-based selling, that helps keep your team connected all the time. With all the same features and functionality as traditional CRM software, Zendesk Sell's mobile CRM app allows your team to stay efficient, even when you're offline.
Zendesk Sell has the most excellent UX with an appealing, minimal interface. Furthermore, it's modern, easy to navigate and users can both send texts and make phone calls directly in the app.
Here are some features of Zendesk Sell mobile CRM app:
Mobile reports: sales pipelines analysis, forecasting reports;
Sales and customer data management;
Geolocation;
Schedule and calendar management;
Call, text, emails contact;
Create leads;
Customization.
The drawbacks
Pricing can get high for some premium features;
Lack of integration.
Pricing
You can use it for free in 14 days with the free trials. The pricing is affordable for the entry-level plans. The paid plan starts from $19 per user, per month.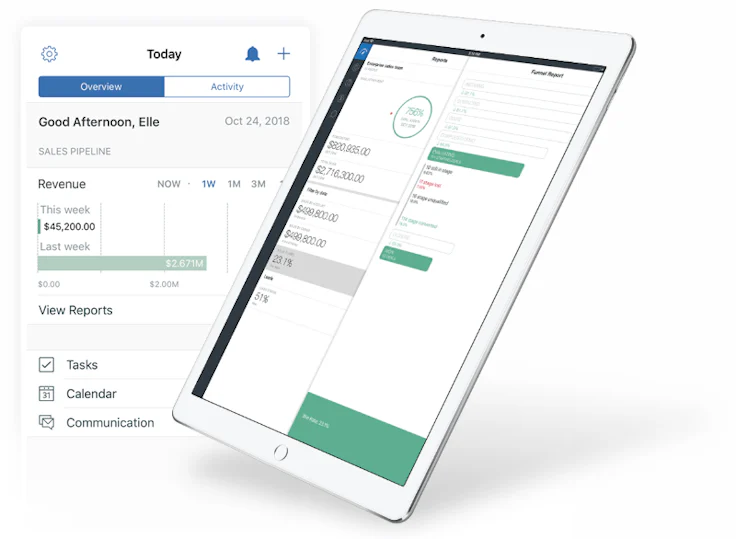 Sales CRM to Boost Productivity
Learn more about Zendesk Sell
Criteria to consider when choosing Mobile CRM
There is no better software than the one that truly meets the needs of your company. Here are some questions that you have to consider before choosing the software that suits you the best:
What are your business and organizational goals?
Who are your customers?
What are their needs?
After answering these questions, you have the base to determine the features you need to choose the right mobile CRM software.
Furthermore, you have to consider other criteria such as:
Ability to manage contacts, and sales
Ease of use
Customization ability
Integration with other tools
Security
Information tracking quality