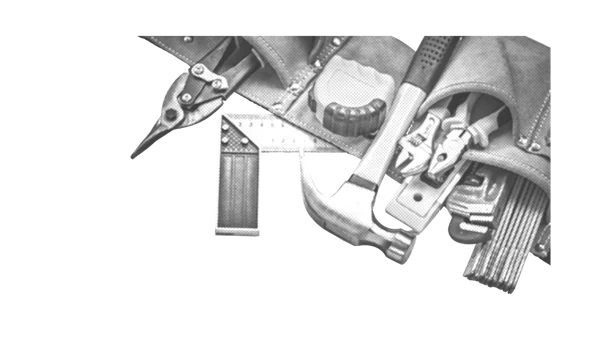 Top 10 Best Cloud CRM Software for Your Customer Relationship Management
Choosing your CRM platform is an important decision your company should make to take steps to develop meaningful and long-lasting relationships with its existing and potential customers. Opting for a cloud-based CRM can offer countless more benefits than a traditional CRM. Here's everything you need to know about a cloud-based CRM.
A cloud-based Customer Relationship Management (CRM) system, or eCRM, refers to an online CRM software system hosted in the Cloud on remote servers instead of a traditional CRM system installed locally on run-on servers within a company.
Cloud-based CRM platforms enable simultaneous data access anytime, anywhere, and on any device (tablet, computer, or smartphone).
What are the main benefits of using a cloud-based CRM?
There are countless benefits of using a cloud-based CRM. They allow businesses to enjoy automated processes to connect marketing, sales, and customer service. Other benefits include:
1. Operational cost reduction
Your business will spend less money on IT maintenance. The software vendor is responsible for keeping the platform up to date. Most cloud-based CRMs are also subscription based, so you can cancel at any time with as much flexibility as your company needs.
2. Easy access
Cloud-based CRMs are accessible anytime, anywhere, and on Android, iOS, and Windows Phone devices. You also can synchronize your mobile activity to your desktop version for a more streamlined workflow.
3. Remote control
Because cloud-based CRMs are deployed on the Cloud, you can monitor their functioning online and address any hiccups as they arise.
4. Safe data storage
You can store all your data in a remote data center. Most of the host servers for cloud-based CRMs implement a higher level of security with top-of-the-line technology to safely monitor how your data is stored and regularly back it up to avoid accidental data loss.
The different cloud-based CRM platforms: everything you need to know to make the best decision for your company
Choosing the right cloud-based CRM is one of your company's most critical decisions to perfect your relationship with your customers. Here's everything you need to know about the different platforms out here.
Software 🛠
Main feature 📍
Pricing 💸
Act!
Information is centralized, chores are automated, deployment is adaptable, there are mobile apps and integrations, and there is an open application programming interface (API) to facilitate development.

Act! Premium desktop: $37.50/user/month
Act! Premium Cloud: $30/user/month

ClickUp
One-stop shop for assignees, jobs, sprints, dependencies, and goals. It has configurable workspace views, assigned comments, task prioritization, notifications, Reminders, Track Time, Task Timer, and Record Clip.

Free Version
Unlimited: $5/user/month
Business: $12/user/month
Business Plus: $19/user/month
Enterprise: custom pricing

EngageBay
EngageBay offers email marketing, landing sites, live chat/helpdesk, ticketing, telephony, appointment scheduling, contact management.

Free Version
Basic: $12.70/user/month
Growth: $42.50/user/month
Pro: $84.99/user/month

eWay-CRM
Syncing of contacts and businesses with mobile devices, automated email tracking, advanced user rights, integration with web forms and lead generating tools, automated workflows, power BI dashboards, project tracking, billing, costs, and profits.

Free Version
Basic: $18/user/month
Professional: $24/user/month
Enterprise: $36/user/month

Freshsales
Custom Sales Activities record contacts, meetings, calls, and notes. Multi-currency and multi-language handle transactions in local currency, automate currency conversion, and modify CRM to speak your language.

Growth: $15/user/month
Pro: $39/user/month
Enterprise: $69/user/month

HubspotCRM
HubSpot helps marketers generate leads with free CRM, landing sites, list segmentation, drag-and-drop editor, form and follow-up email, and more. HubSpot lets marketers divide their contacts and send bulk emails with personalization tokens, calls-to-action, links, and images.
For Businesses & enterprises:

Professional: 1.56/mo
Enterprise: 4,86/mo

For individuals & small teams:

Free Tools
Starter: 29,64/mo
Professional: 1,56/mo

Maximizer
Maximizer CRM organizes 636 elements into CRM modules and sub-modules. Eliminating weeks of study, identifying strengths and weaknesses, confirming software leaders, and discovering new software features are benefits.

Base Edition: $55/user/month (3 users minimum)
Sales Leader Edition: $75/user/month (5 users minimum)

Pipedrive
Pipedrive helps clients find deals faster with custom columns, filters, and email templates. Pipedrive helps businesses stay organized with email templates, lead logging, income projection, and a scheduler.

Essential: $21/user/month
Advanced: $37/user/month
Professional: $63/user/month
Enterprise: $126/user/month

Salesforce
Salesforce manages accounts, contacts, opportunities, engage, collaborate, and performance. Metric-based goal setting, lead management, workflow and approvals, and file sync and share enhance sales process execution with Salesforce Mobile App.

Essential: $26/user/month
Professional: $82/user/month
Enterprise: $158/user/month
Unlimited: $317/user/month

Zendesk
Email, social media, chat, and other support queries are collected in their ticketing system. Zendesk Explore lets you collect, measure, and examine customer data. Sales CRM improves sales team visibility and efficacy.

Suit Team: $51/user/month
Suite Growth: $83/user/month
Suite Professional: $104/user/month
1- Act!
Act! CRM is notorious for its ability to sort through complex customer and sales data sets to help your business engage with your customers through marketing automation.
You can choose a cloud-based, on-site, or hybrid installation to select the setup that meets your budget and needs. The cloud-based model is available as a SaaS on Android and iOS mobile devices.
Act! integrates customer data with marketing and sales tools in a singular platform so you can track your user experience at every step of the customer cycle.
As part of the Act! CRM solution, your company will benefit from:
Personalized campaigns
Workflow automation
Real-time reporting
Lead tracking
Sales processing
Interactive visual dashboards
To boost your customer engagement, Act! allows you to integrate with many software solutions, like QuickBooks, Zoom, Office 365, Microsoft Outlook, and more.
These integrations, coupled with its automation capabilities, allow your team to collaborate more harmoniously and perform high-priority tasks with a clear vision and direction.
Moreover, your team can create personalized landing pages and email templates to lower your marketing budgets and develop personalized outreach workflows for more transparent customer communication.

The all-in-one Solution for your Sales Team
Learn more about Act!
2- ClickUp
ClickUp is an all-in-one CRM solution designed to meet the needs of companies of all sizes in any industry.
With its scalable architecture and intuitive user interface (UI), ClickUp features numerous customizable features for your business to reach and exceed its goals. With ClickUp, your team can gain the project management maturity it needs to connect with its customers on a deeper level.
ClickUp is designed to build the perfect workflow via planning, tracking, and cross-departmental collaboration functionalities. Your company can create comprehensive marketing campaigns and work AGILE to streamline efficiency.
Some of the many benefits of ClickUp include the following:
Multiple views: allows you to track your pipeline most efficiently from team to team
Advanced customization: each part of the platform can be adjusted to match your team's preferences and the project in question
Streamlined communication: each user can communicate in real-time with the platform's robust in-house and client-facing communication tools
Whiteboards: brainstorm with your team visually to optimize creativity
Time tracking: personal project management tools to keep users organized
Advanced templates: use the platform's vast library of CRM templates to better communicate with your clients and take your projects to the next level
Integration: compatible with apps like Google Calendar, Front, Slack, and many more to centralize your work.
ClickUp University: helps you learn everything you need to know about ClickUp's CRM platform
ClickUp offers affordable pricing, a user-friendly mobile interface, and 24/7 customer service.

A Comprehensive Project Management and Productivity Tool
Learn more about ClickUp
3- EngageBay
EngageBay is a cloud-based CRM system that unifies your marketing, services, and sales initiatives. Its platform allows you to manage your company's sales pipeline, track deals efficiently, and organize your email contacts. Its free CRM tool will enable you to store 1,000 contacts and 1,000 branded emails monthly.
EngageBay offers cutting-edge automatic marketing capabilities to help your team do away with manual tasks. It also includes a help desk, live chat tool, and support ticket prioritization functionality to maintain a close relationship with customers.
EngageBay allows you to generate leads from your website traffic through lead capture forms and landing pages. It also provides your team with crucial tools, including a contact organizer, a task manager, a scheduler, and a deal pipeline to keep your efficiency high.
EngageBay's CRM features will give you deep customer behavior insights and help you stay on top of open tickets and customer conversations.
The all-in-one suite that EngageBay offers includes, but is not limited to:
Segmentation
Autoresponders
Email templates and sequences
A/B testing
Triggers
Custom reporting
Analytics
Web forms
Deals management
Overall, small to mid-sized companies will enjoy the benefits that EngageBay will bring to their team, from personalized customer interactions to streamlined processes for boosted revenue streams.

One software for all your business needs
Learn more about EngageBay
4- eWay-CRM
eWay-CRM is a cloud-based CRM solution principally designed for Outlook users in the retail industry with Android devices. It enables them to enhance customer relationships and turn data into successful audience development strategies.
As with most leading cloud-based CRM systems, one of the main features of eWay-CRM is its customization functionalities, with a user-friendly interface that uses a drag-and-drop system for a more intuitive user experience.
Retail professionals can feel comfortable using the mobile-optimized eWay-CRM to track sales pipeline activities, meet customer management needs, and develop comprehensive, full-cycle marketing strategies.
eWay-CRM offers a flexible and affordable pricing model for businesses with small budgets looking to boost productivity and streamline their workflows.
If your company uses Microsoft Outlook, eWay-CRM will access your contact list and turn it into a contact management hub, so you can safely store and access the details of your suppliers, vendors, customers, and corporate contacts.
It neatly segments your contact list by potential, size, importance, and location, and allows you to create your own custom fields.
The more organized your contact management system is, the better you can contextualize your customer experience. eWay-CRM tracks customer activity and allows you to send personalized emails and special offers to keep retention and fidelity rates high.
In so doing, eWay-CRM ensures that all customer data can be easily converted into actionable marketing strategies. It will help you analyze behavior and make intelligent long-term-oriented business decisions via in-depth reports and native project management tools.

Customer Relationship Management (CRM) Software
Learn more about eWay-CRM
5- Freshsales
Freshsales is a product offered as part of the Freshdesk app. It is a high-powered cloud-based CRM tool that provides a single contact management hub with an intuitive interface that companies of all sizes can use to manage leads.
Primarily designed for sales professionals, Freshsales follows your sales workflow at every step to provide comprehensive insights, boost sales, and prioritize pipeline opportunities.
When you sign up with Freshsales, you can enjoy an easy onboarding process and countless integrations with applications that your company might use.
Some of the main benefits of using Freshsales include:
Email tracking
Direct calls
Event tracking
Lead management
Sales management
Dashboards, reporting, and analytics
Reliable customer support
Easy integrations
Freshsales also allows you to track your customers' engagement with your website, better understand their needs, and anticipate new developments you will need to roll out to boost customer satisfaction.
Freshsales offers five different subscriptions at different rates per user and per month so that you can pick the solution that best meets the needs and goals of your company. The vendor also offers a 30-day free trial so that you can test the platform and its key features before committing.

Free CRM Software for Sales Process Automation
Learn more about Freshsales
6- Hubspot CRM
Hubspot is a business growth management platform that allows you to manage your contacts, sales, digital marketing initiatives, pipeline, and track your leads.
The CMR hub is one of many available on the platform that you can sign up for free of charge. It includes a series of tools, such as:
Dynamic lists of up to 1 million contacts
Forms for lead capture
Email marketing
Live chat
Your Hubspot CRM lets you have a single customer view, to individualize a customer's experience and store all their information: their online behavior, personal details, and a trace of their interaction with your company.
While the CRM hub is free, you can add one or more paid versions of the service, effectively boosting the platform's capabilities and yielding deeper customer insights.
When you integrate with the Marketing CRM Hub, you unlock access to logic-based automated workflows and chatbots to streamline your identification, nurturing, and segmentation of leads within the CRM platform.
With the Sales CRM Hub, you can manage multiple sales pipelines, enjoy integrated calendars and emails, and link together all the efforts of your marketing and sales teams for a more improved workflow.
The Service CRM hub ensures that all your sales representatives get a complete picture of each contact they communicate with. It can also enable comprehensive customer satisfaction tracking and ticket assignments so that no customer experience falls through the cracks.
7- Maximizer
Maximizer is another cloud-based CRM software service (SaaS) that many small to midsize businesses across various industries use to manage and nurture leads, optimize their marketing productivity, and access analytical reporting to enhance business growth.
Maximizer provides a fully customizable platform that helps your company manage your marketing initiatives to grow your customer base and develop more maturity on lead conversion. It offers:
Pipeline management
Quote template library to streamline lead generation
Customizable dashboards to adapt to various users
Business intelligence and reporting
Third-party integrations
Data encryption and single sign-on (SSO) features
Compliance toolkit to keep your company data complaint
A comprehensive contact management module
Data visualization
One of the main perks of Maximizer is that it allows companies to track sales performance to better reach their sales goals.
Maximizer's top-grade email marketing tool allows your company to better communicate with customers and understand their needs and expectations, managing their experience at every stage of the sales pipeline.
An affordable solution for businesses of all types, Maximizer is easy to use, with accessible reporting dashboards and extensive contact database management capabilities.

Modernizing sales strategies for sales leaders
Learn more about Maximizer
8- Pipedrive
Pipedrive is another example of a powerful cloud-based CRM system, as it is designed to seamlessly integrate with up to 275 third-party applications, including Zapier, Zoom, Calendly, and Leadfeeder. As such, you can streamline your workflow and boost your efficiency.
Pipedrive is primarily designed for salespeople and functions as a one-stop-shop for your sales tracking business needs and gathers information on all your sales data sources with a machine learning-powered sales assistant.
Pipedrive offers automated data entry so your employees don't waste time manually handling data and can focus on meeting your sales Objective Key Results (OKR).
With Pipedrive, you can subscribe to four main plans: Essential, Advanced, Professional, and Enterprise. Each of these plans has low price points, making Pipedrive an appealing solution for small businesses with a limited budget to devote to CRM.
To make the most of your experience using Pipedrive, you should consider its many add-ons, including LeadBooster, for more lead generation, and a prospector tool to find outbound leads.
You can also subscribe to a web visitor tool to collect vital data on your web traffic. You'll learn how visitors found your website, where they found it, and how long they stayed on it, among other things. This can help in building more robust and relevant web content strategies.

Maximize your sales efficiency
Learn more about Pipedrive
9- Salesforce
Salesforce is one of the leading cloud-based CRM platforms in the United States, allowing businesses to create deeper connections with their partners, potential customers, and existing ones.
It is browser-agnostic and offers a pricing model based on usage—an attractive model for small businesses.
The Salesforce CRM platform is known for its in-depth analytics capabilities. It delivers visual data reports that assist you in crafting personalized outreach with automated processes.
Your business can use Salesforce to manage leads, contacts, cases, and opportunities. You can also automate all your marketing and sales processes to score leads, develop the best email marketing campaigns, and capture leads in a meaningful way.
Salesforce allows you to:
Communicate with customers using automation tools like the Einstein Bot
Follow customer activity on the Sales Cloud to get a 360-degree view of their experience
Use data analytics to understand and solve pain points
Sync your data from various applications like G-Suite or MailChimp
Use an omnichannel feature to reply to your customers on time
A world leader in the CRM space, Salesforce is intuitive and easy to use.
10- Zendesk
Zendesk is a cutting-edge cloud-based CRM primarily used to build knowledge bases, cultivate online communities, and develop premium customer service portals.
Zendesk offers a comprehensive and customizable front-end portal with live chat features and possible integrations with other project management and data tracking tools like Google Analytics and Salesforce.
When agents work with Zendesk, they can efficiently track their open tickets' status to ensure nothing falls through the cracks.
With the Zendesk knowledge base, agents can compile a rich archive of all existing and past queries and make it available to customers to see if their question has already been answered. This creates streamlined harmony in the customer experience.
Other services that Zendesk provides include:
Customer-facing web portals
Advanced analytics
Email, chat, phone, social media, and web support
3rd party app integrations
Private and public forms
Open API for easier integration
To keep track of everything in your pipeline, Zendesk offers a robust ticket system and prevents backlogs and automated services that prioritize requests to ensure customers get answers to complicated questions.
How to choose Cloud CRM software?
1: An intuitive, easy-to-use business application
The Cloud CRM software saves you time and doesn't overcomplicate your daily work. Do you have to systematically create a new customer file manually and enter too much data?
Your Cloud CRM software must also support your company in the strategy to follow for effective nurturing, throughout your commercial pipeline.
2: Task planning and optimal customer sales management
Are you paying for your CRM services? Let the software do the work for you. A good Cloud CRM tells you the process to follow in real-time with each customer or prospect.
Every day, you must have access to a simple and clear snapshot of your current operations for effective planning management. There is no longer any question of forgetting to follow up on the phone or send an email! Rely on practical contact management tools and free up time for pure prospecting.
3: Precise customer follow-up
When meeting a customer or prospect, salespeople must have easy access to their personal profile and their history.
This data is essential to them and ensures better customer relationship monitoring. Avoid CRMs without a dedicated mobile app. These databases must be accessible 24/7, 365 days a year.
4: A global vision of the sales pipeline
An overview is necessary for managers to better manage their teams. By having direct access to everyone's activity flow, a manager can give valuable advice and ensure better management of their sales force.
This data is also used to establish detailed reports to ensure a realistic follow-up of the effectiveness of your CRM strategy, and the progress of your sales funnel.
What to conclude
Small and large companies choose to subscribe to a cloud-based CRM solution because it offers them many perks and functionalities to connect marketing, sales, and customer services.
To recap, a cloud-based CRM lets you:
Cut costs on other pricey locally installed CRM systems
Enjoy flexible access anytime, anywhere
Store your data safely
Do away with tedious performing on-site CRM updates
As you select a cloud-based CRM solution for your company, you will notice how many there are. While the above solutions are some of the leading ones in the industry, keep in mind that some are designed for specific users and industries.
Spend time determining your goals, researching the solutions out here, and crafting the most successful customer relationship management strategies to exceed your company goals.
Best tools for you