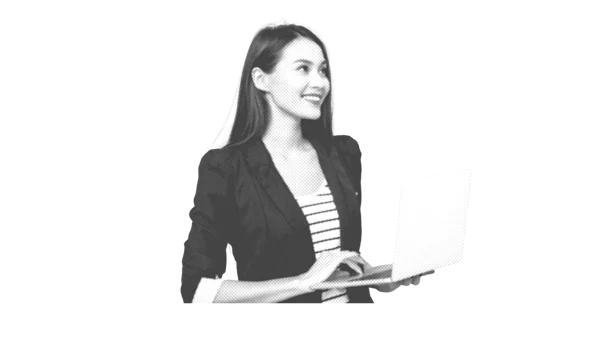 Best Cloud CRM Software for Your Customer Relationship Management
Are you looking for a Cloud CRM? What is the best Cloud CRM software for your company?
Choosing a Cloud CRM, as opposed to a CRM system installed locally in the company, is to opt for flexibility, collaboration, mobility, cost-effectiveness and to increase the productivity of your sales forces tenfold.
Luckily, we have put together a comparison of the best Cloud CRM software, based on precise criteria, to help you choose the best one for your business.
But first, let's find out what Cloud CRM is, its benefits, and its key Cloud CRM features. Then which criteria you should consider when selecting a Cloud CRM solution for your business.
What is Cloud CRM?
The definition of CRM (Customer Relationship Management) is familiar to every company.
Cloud CRM, or eCRM, is simply online CRM software, hosted in the cloud on remote servers, and accessible:
anytime,
anywhere,
from any device

(computer, tablet, smartphone).
Several employees can connect to it simultaneously and the information is updated in real-time.
In the cloud computing family, CRM in SaaS (Software as a Service) is particularly appreciated for its flexibility: without commitment, agile and collaborative, normally in the form of a subscription, and automatic.
In contrast, CRM installed locally on a company's servers (this is called an on-premise CRM) is acquired under the form of a license. To benefit from the latest Cloud CRM features, it is often necessary to purchase updates. Cloud CRM is therefore much more scalable and at the cutting edge of the latest technologies.
Benefits of Cloud CRM
In addition to the advantages mentioned above, Cloud CRM allows all companies, from very small businesses (SMEs) to the largest companies, to optimize and streamline their commercial and marketing operations, such as:
detect and monitor business opportunities,

visualize the conversion funnel of prospects,

segment to better target customers,

manage the commercial pipeline thanks to the dashboard being updated in real-time,

generate more sales,

better understand the customer and their omnichannel journey,

access customer data, the history of its relationship with your company, and update them in a few clicks,

generate commercial documents (purchase orders, quotes, etc.) even on the move.
In addition, cloud CRM can connect with your calendar, ERP system, invoicing, and marketing type applications, for customer relationship automation, whether it is:
sending an invoice,

following up on a dispute with the after-sales service,

sending an emailing campaign,

or setting up reminders.
Key features of Cloud CRM
Access anytime, anywhere, from any device
Cloud CRM software allows your company to access information anytime, no matter how many different people are using it at the same time from different places around the world. All you need is an internet connection.
Not only can you access it anytime and from anywhere, but you can conveniently have access to the information on the move by using the web versions or dedicated Cloud CRM apps and systems for mobile devices and tablets.
Overall customer view
The Cloud CRM system organizes all the accounts and information of customers, leads, and opportunities in one place. You don't waste time searching for information in different places. All the history of customers including orders, calls, messages, and complaints is saved in the customer profile.
Data back up
Customer data is extremely important for every company. Enriching and maintaining this database is the first step in developing your company and generating revenue. The cloud-based CRM software will help you protect your database with robust backup protocols.
Collaboration tools
The Cloud CRM allows customers to communicate with your company from the app. Users can make calls directly. You can also manage your contact information, leads, and opportunities. The system reminds you of the most important updates, latest deals, and projects.
Business process Management
With Cloud CRM, you can easily manage all types of business processes. The system contains pre-built best practice processes, and the business process designer allows users to create their own personalized processes. With drag and drop tools, you can easily change, add or delete the elements according to your style.
Apps integration
CRM software organizes only your contacts, schedules, workflow, and marketing automation and reporting but Cloud CRM solution can also integrate ERP, accounting tools, marketing campaigns, project management, social media accounts, and helpdesk software.
How to choose Cloud CRM software?
1: An intuitive, easy-to-use business application
The Cloud CRM software saves you time and doesn't overcomplicate your daily work. Do you have to systematically create a new customer file manually and enter too much data?
Your Cloud CRM software must also support your company in the strategy to follow for effective nurturing, throughout your commercial pipeline.
2: Task planning and optimal customer sales management
Are you paying for your CRM services? Let the software do the work for you. A good Cloud CRM tells you the process to follow in real-time with each customer or prospect.
Every day, you must have access to a simple and clear snapshot of your current operations for effective planning management. There is no longer any question of forgetting to follow up on the phone or send an email! Rely on practical contact management tools and free up time for pure prospecting.
3: Precise customer follow-up
When meeting a customer or prospect, salespeople must have easy access to their personal profile and their history.
This data is essential to them and ensures better customer relationship monitoring. Avoid CRMs without a dedicated mobile app. These databases must be accessible 24/7, 365 days a year.
4: A global vision of the sales pipeline
An overview is necessary for managers to better manage their teams. By having direct access to everyone's activity flow, a manager can give valuable advice and ensure better management of their sales force.
This data is also used to establish detailed reports to ensure a realistic follow-up of the effectiveness of your CRM strategy, and the progress of your sales funnel.
Name

Features

Pricing

- Web-to-Lead Form

- Email to Lead

- CSV Import

- Customise Apps

- Lead Conversion

- G-Suite Integration

- Sales Tracking

Four Options:

- Lite: $10/month/user

- Premium: $15/month/user

- Ultimate: $25/month/user

- Entreprise: Contact sales department for personalised quote

- Lead routing

- Workflow automation

- Create custom apps

- Dashboards and customized tracking

- Mobile app

Three Options:

- Plus: $29/month/user

- Professional: $49/month/user

- Entreprise: $99/month/user

- Sales pipeline

- Contact management

- Lead management

- Lead capturing

- Customer projects

- Team tasks and projects

- Marketing activities

- Customer onboarding

Five Options:

- Individual CRM: Free, up to 2 seats

- Basic CRM: €10/month/seat

- Standard CRM: €14/month/seat

- Pro CRM: €24/month/seat

- Entreprise CRM: Contact sales

- Built-in lead capturing

- Activities and status loop

- Customisable sales pipeline

- Email integration

- Multi-level sales goals

- Sales script generator

- Built-in prospecting

- Team management and collaboration

- Statistics and reporting

Three Options:

- Starter Kit: €12/month/user, up to 3 users

- Sales Experts: €22/month/user

- Dream Team: €35/month/user

- Lead nurturing

- Lead scoring

- Activities and call management

- Pipeline management

- Email templates

- Opportunities analysis

- Cohort analysis

- Leads analysis

- Integrations

Modular System

CRM: €20/month/user

- Real-time reports and insights

- Conversational AI

- Lead management

- Deal management

- Contact management

- Workflow automation

- Process management

- Journey orchestration

- Sales enablement

Four Options:

- Standard: €20/month/user

- Professional: €35/month/user

- Entreprise: €50/month/user

- Ultimate: €65/month/user
Best Cloud CRM software
Apptivo CRM
Software promise
Apptivo CRM is a cloud-based platform designed for every type of business. Apptivo CRM is used by hundreds of thousands of businesses from 193 countries around the world.
Apptivo CRM helps you to manage the missions from marketing, sales, project management, field service, order management, and billing, to procurement, supply chain, and help desk.
With Apptivo CRM, you can:
Build lists of contacts, email campaigns, and track analytics,

Manage contact management, sales pipeline, automation, and reporting,

Organize project schedules through

Gantt charts

, track time & milestones

Work order assignment & dispatching,

Create professional quotes & emails and then turn quotes into orders, track inventory & shipments,

Manage your vendors and inventory, track purchase order information.
Strong points
Strengths of Apptivo CRM:
Salesforce automation: contact management, activity management, product & price list management, desktop and mobile integration, and more

Marketing automation: emailing, lead generation

Customer support service

Mobile and social users support

Reporting, dashboards, and analytics
Apptivo CRM has a full set of CRM solutions that fit into a much larger platform which includes lots of powerful applications. It also has extensive lead sourcing capabilities. Apptivo CRM allows you to effectively create orders, estimates, invoices, and project plans. Furthermore, the mobile version runs very smoothly with an adapted and responsive design.
Pricing
Apptivo CRM offers interesting pricing for every business. The paid plan starts from $8 per user per month. There is also a free version for starters including 3 basic Cloud CRM features (lead generation, customers & contacts management).

Software That Grows With Your Business
Learn more about Apptivo CRM
Insightly
Software promise
Insightly is a Cloud CRM system for small to midsized businesses with more than 1.5 million users and over 25,000 businesses worldwide.
With Insightly, you can:
track lead information

establish marketing and communication campaigns

automate tasks

analyze business workflow

design dashboards and track metrics

streamline business processes

manage your database

send, track, and save emails

lead routing

relationship linking

gather real-time information
Strong points
Here are some powerful Cloud CRM features that make Insightly different from other programs:
Sales:

Lead management, workflow automation, lead routing, web-to-lead capture, sales pipelines, emailing automation

Relationship linking:

Contact management, task management, record linking, enrich profiles

Project management:

Task tracking, template model, calendar synchronization

Reporting:

Dashboards, reports, and alerts

Customer service:

Onboarding program, efficient customer support service, drag-and-drop dashboards
Strengths of Insightly:
User-friendly interface

Aesthetic and dynamic design

Customizable workflow

Powerful functionalities with built-in project management

Extensive integration options, third-party integrations

Good customer support service

Extensive and robust sales tools

Intuitive contact and sales pipeline management
Pricing
Insightly offers a free version for small businesses that have a few leads and customers with up to two users, 2,500 records, and 10 emails per day. It has basic management tools such as contacts, emails, and calendars.
The paid version starts from $35 per user per month including all the Cloud CRM features of the free version. It has other features like:
Email scheduling

Calendars synchronization

Alerts

Email supports

Unlimited users

Affordable CRM Optimized for Small Business
Learn more about Insightly
monday.com
Software promise
monday.com CRM is a cloud-based CRM system with more than 100,000 daily business users that use it every day to run their processes, manage projects, and organize their work. It creates a transparent work culture. With this software, you can:
Associate workflows and projects with a platform that corresponds to the needs of your team quickly,

eliminate manual work,

connect your team in a collaborative workspace,

customize your own workflow templates,

track time to help you not forget important deadlines,

offer dashboards to help you gain valuable insights,

connect all the processes with other tools and applications.
Strong points
monday.com allows you to build workflows in a way that is customized to fit the needs of your team. Not only big businesses like Wix and The Discovery Channel but also small businesses trust and rely on monday.com.
Here are some Cloud CRM features of Monday.com:
Time tracking:

This software helps your team manage time on each mission so you can know how much time you should spend and avoid forgetting the deadlines.

Dashboards:

Dashboards help you gain valuable insights, verify project progress, and estimate the quantity, quality of work, and budgets. It also keeps your business team's goals set and pushes work forward.

Full integrations:

Integrate all your work to the applications that you often use like Slack, Gmail, etc. so you can access your information on every platform. This helps to streamline your workflow and boost the effectiveness of your team.

Overall View:

monday.com offers different ways to view the information from Gantt Chart View to Chart View. It's easier than ever to manage your team and their working progress.

Automation:

monday.com automates most of the work so your team can focus more on other missions that need more time and attention.

Ease of communication:

using monday.com is easy like using social media. You can leave comments, mention your colleagues, and upload documents easily instead of organizing a meeting or sending an announcement by email.

Easy access:

you can access the monday.com Cloud CRM software from any device (computer, mobile phone, etc.). monday.com has a great responsive design that adapts to the mobile version. Just don't forget to regularly update to be able to use the newest Cloud CRM features.
Pricing
The free version includes the following Cloud CRM features:
Unlimited tables and documents

Offer 200 models and 20 types of columns

2 users maximum

IOS and Android apps are available
The paid version starts from $25 per month for 5 users. The standard subscription offers the following Cloud CRM features:
Unlimited free visitors and items

5 GB of storage

Priority customer service

Dashboards that combine 5 board views

Calendar and Gantt Chart views

Access for guests

Automation (250 actions per month)

Integrations (250 actions per month)

One Place to Manage Your Entire CRM Sales Pipeline
Learn more about monday sales CRM
noCRM.io
Software promise
noCRM.io is a cloud-based CRM software that concentrates on lead management and commercial prospecting. noCRM.io is a business opportunity tracking solution based on next actions (email reminders, calls, visits ...). Its goal is to help your sales teams focus on their main goal, converting prospects into customers.
Easily create opportunities from multiple sources like LinkedIn or business cards and decrease the time spent on forms and start working on your prospects right away.
noCRM.io is the ideal software for VSEs / SMEs looking for simple and efficient CRM software to organize their business prospecting. Thanks to its different versions, it is just as suitable for a single salesperson as well as for sales teams of 100 people. noCRM.io is a SaaS software, it does not require installation or maintenance. Your account is accessible online, anytime, anywhere.
Here are some functionalities of noCRM.io:
Quick creation of opportunities

Separation of cold leads and hot leads

Visual representation of the commercial pipeline

Call scripts to properly qualify prospects

History of exchanges with prospects

Better collaborations opportunities for sales teams

Driving performance with key reports

Mobile application and third-party app integrations

GDPR compliance and a high level of security
Strong points
noCRM.io offers several versions depending on the needs or the size of your sales team. In addition to comprehensive online help, each edition includes support from their international in-house team and in 6 languages: French, English, German, Spanish, Italian and Portuguese.
Here are some important Cloud CRM functions of this software:
Customizable sales stages:

a 360 ° view of your pipeline to efficiently manage your current affairs, and personalize your sales to match the way you prospect.

Email integration
Business objectives:

create goals for each user and/or team differentiate between short and long-term goals and set goals related to sales reps' actions and results

Call script generator
Management of Prospecting Files
Team management & Collaboration
Statistics and Analysis

monitor the performance of your teams and their various actions (number of emails sent, calls; evaluate the performance of your emails with opening statistics; click-through rate and response; optimize your models according to the results).

Customization:

define the default fields for your opportunities as well as the categories and tags you need, define the stages of your sales process, create the activities that match the way you sell, and customize the interface by adding your logo and your own widgets.

After-sales process
Integration & API
Mobile app
Pricing
The paid plan starts from $12 per user per month including the Cloud CRM features such as:
Quick creation of opportunities

Calendar synchronization, activity reminders, keeping emails via Cci, in-app and mobile notifications

Management of the sales funnel

Improve sales performance

Monitor commercial performance

Third-party application connections: Google Workspace, QuickBooks, Dropbox, etc.

Customer support and training

An effective lead management tool for sales reps
Learn more about noCRM.io
Odoo
Odoo CRM is a modular and open-source CRM and ERP that covers any need a business may have. It allows you to have precise forecasts, get more done in less time, stay connected with your customers, and more. Some of the features that make Odoo so innovative are:
Insights

along with accurate forecasts

Custom dashboards

to get a snapshot of your business

Lead nurturing

Lead scoring

Activities and call management

Pipeline

management

Plan next actions

Email

templates

Opportunities analysis

Cohort analysis
Strong Points
Odoo's CRM is based on a combination of core goals that the software aims to fulfill, those being:
Sell faster

Leads

Opportunities

Customers

Efficient communication

Reporting
With its innovative features and customizable options, in combination with its flexible setup, not to mention an extensive list of in-house and third-party integrations, Odoo definitely takes the cake for one of the best cloud CRMs out there.
Pricing
As stated before, Odoo is a modular CRM meaning that you'll have to pay for any additional program you want to add on. The specific CRM module is $30/month.

The CRM suite of the most complete ERP on the market
Learn more about Odoo CRM
Zoho CRM
Software promise
Zoho CRM is a cloud-based CRM software that helps businesses enhance customer engagement and convert leads by using AI technology, dashboards, and mobile applications. It's available for all types of business.
With Zoho CRM, you can:
schedule meetings,

conduct presentations,

organize webinars,

generate real-time reports,

facilitate teamwork,

easily reach customers via different channels such as emails, calls, social media, etc.

eliminate manual tasks for your team
Strong points
Here are some Cloud CRM characteristics of Zoho CRM:
Salesforce automation

Canvas design studio

Process management

Journey orchestration

Omnichannel: Email, telephone, live chat, and more

Analytics tools: reports, charts, KPIs, and more

Sales enablement, performance enablement

Customization: page layouts, view, filters, and more
It's easy to learn how to monitor all the Cloud CRM features. Zoho CRM is a cloud-based platform, which means it can be accessed from any device with an internet connection. Zoho CRM integrates ​​500+ popular business apps into a single business system.
You can save more time with automation:
Automate your business and eliminate repetitive and manual tasks,

Streamline your lead nurturing process,

Trigger instant actions, stay on top of activities, and follow up better with workflows.
Pricing
Zoho CRM offers a free version for 3 users including all the basic functionalities. The paid plan starts from $14 per user per month. It has all the Cloud CRM features of Free+ and others such as:
Scoring rules

Workflow management

Multiple pipelines

Mass Emailing

Dashboards

Canvas
You have a 15-day free trial to test all the Cloud CRM features.

Achieve more sales in less time
Learn more about Zoho CRM
Remember the best cloud CRM software is the one that meets your needs, quite simply, and offers you the modules that your salespeople and marketing teams will use.
Best tools for you