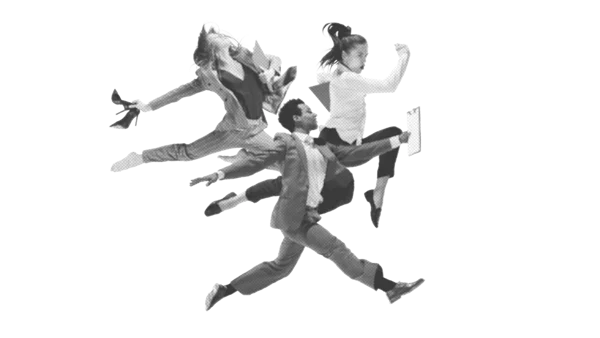 Sales Performance: the key to bring your Team to Achieve their highest Goals
As a sales team leader, you wear many different hats in the realm of sales management, including the hiring manager, pipeline manager, technology and systems evaluator, and innovator. All of these roles are important to your company but arguably one of the most important duties you will have as a sales manager is managing sales performance.
Let's take a look at what sales performance is, how to evaluate it, how to improve it - and a selection of software that can help you streamline the whole process!
What is sales performance?
Sales performance is, very simply, how your sales team performs. More specifically, it refers to how effectively each salesperson performs within a specific period of time, for example, monthly or quarterly.
The idea of sales performance is linked closely to that of sales effectiveness, that is to say, the results observed by the sales team.
✅ It goes without saying that good sales performance is a reassuring indicator for any manager concerned with their company's financial health and growth.
But there is more at stake in successful sales performance than simply the skills of your sales team. Sales performance usually speaks volumes about the overall performance of the company.
When we observe sales efficiency, we often see that it is linked to other essential aspects of a company such as:
Good coordination between sales and marketing teams
Strong sales strategy and management
Effective global company strategy
All of these processes come together behind the scenes of the company to support the sales team and sales performance.
What is sales performance management?
Sales performance management (or SPM for those who do not have enough time to say the whole thing) is a data-informed approach to plan, manage, and analyze sales performance. It can include activities such as:
Clearly defining and communicating sales objectives, targets, and strategies
Prescribing roles and sales processes consistent with how a company intends to deliver value to its customers
Setting sales performance expectations that are clear, actionable, measurable, and aligned with business needs
Applying management discipline (through leadership, programs, processes, and tools) to ensure sales force effort and behavior are directed toward desired business results.
Incentivizing and motivating sales professionals for top performance.
Setting, managing, and planning quotas
Managing and optimizing territories
Analyzing advanced sales performance (such as benchmarking, predictive/prescriptive and machine learning/cognitive)
And even gamification to encourage healthy competition within the sales team
👉These actions can be broken down into 5 categories that define sales performance management:
Planning
Managing
Analyzing
Forecasting
Incentivizing
Sales performance management provides sales reps with a clear picture of what they need to accomplish. For sales managers, sales performance management is a useful tool to develop effective sales strategies, set realistic expectations for their sales reps, and create precise sales analytics.
Why is sales performance management important?
Sales performance management can help drive revenue and sustain your company's position as an industry leader. With markets moving at record speed, it is fast becoming an indispensable tool for organizations to achieve an agile sales ecosystem that is fully aligned with business goals.
Sales performance management aims to streamline your operations by automating menial tasks and aligning processes so that senior decision-makers are free to strategize and top sales reps are free to sell.
In using data to drive decisions leads to better outcomes, SMP makes it easier to achieve your business goals. With fewer snags and streamlined processes, you will foster an environment that encourages your best team members to stick around and grow within your organization.
How do you evaluate sales performance?
Sales performance can be measured in different ways depending on your industry and business goals. Common metrics often include sales revenue, customer acquisition, and average deal size.
Sales Revenue
The most obvious metric used in measuring sales performance is sales revenue. By measuring your revenue, you will be able to measure the success of your marketing and sales strategies.
Before conducting a sales performance review, compare your current sales rate to the industry's average. If you are well below the industry average, you have at least one problem that you will need to address. If you are near the norm, you can consider that your sales performance is doing well but there may still be methods to improve. If you are above the norm, congratulations! Take a look at your other key performance indicators (KPIs) to see exactly what is contributing to your success and how you can support it.
Customer acquisition
Bringing new customers on board tends to be a big part of what keeps your sales afloat. Some reps excel in this part of the sales process and you will want to do your best to support them – bringing in new customers is a valuable skill.
On the other hand, if your customer acquisition numbers are low that will indicate a problem in the early part of your sales process. When leads fall out of the funnel early, it could be a symptom of poor rapport building or lack of effectiveness with demo presentations. It could also mean you need to improve lead qualifications to ensure the right opportunities are entering your pipeline.
Average deal size
To calculate your average deal size, use the formula:
Total value of all orders in a given time period (monthly or quarterly) / Total number of orders during that time = Average deal value.
Tracking average deal size over time will show when and how much you need to adjust sales goals. This shows organizations when it is time to dig into lead generation efforts and figure out new ways to approach selling.
If you're spotting deals coming in below average, it may be a sign of reps opting for smaller, easier wins, or that they are even discounting normal or average deals just to make the sale. You may consider offering upsells and add-ons, training reps to mention these at each opportunity without being too "sales-y".
Sales Performance Management Software
Sales performance management software is designed to improve business performance by boosting employee productivity. It ensures that individual employees and teams are engaged in and aligning their work with company goals. It can also replace an annual performance review process by instead using real-time performance tracking, goal setting, and feedback.
There are many sales performance management software products available. Which one is best for you? Check out our guides!
Monitoring sales effectiveness is a critical task for businesses with a dedicated sales force. These sales performance management software products can help you track sales operations against quotas and goals. In competitive industries, hitting sales quotas is often the task that keeps the business from going under, so using software to make sure nothing falls through the cracks will give your company the best chance of success.
Where to start when considering sales performance management?
When selecting the right sales performance management software, you should prioritize a platform that has all the features you need, integrates easily with your existing tech stack, and can scale with you. The best sales performance management software has many features like:
Advanced sales performance analytics
Quota management (and forecasting)
Sales gamification
Sales territory optimization and strategic mapping
A platform for the documentation of your business goals and objectives
Sales incentive compensation management
Real-time data collection
A wide array of customizable automation
Easy integration with other software your company already uses
You can use the free trial to test various software product interfaces and features to choose the one that best suits your needs. The ones that don't provide this service will typically provide a free demo of the product.
Using the trials and demos is important when you choose your product so that you know the system has everything you need and is easily navigable.
The last thing to check is that you can integrate all the applications that you already use.
10 Ideas to improve sales performance for teams
There are a number of ways to improve your sales performance when working in a team. We have put together 10 proven tips to do just that.
Use a people-first approach
As a manager, you need to win the hearts, minds, and trust of the reps you lead. Try looking into past performance reviews and previous quarters' results. Dig into any sort of self-assessments they have conducted to evaluate their own performances, and give them the time and space to share their experiences with you.
Create a safe space for your team
Intentional leadership is so important. It is on managers to create a safe space where their reps feel comfortable sharing concerns and ideas.
Encourage peer-to-peer coaching methods
Placing reps with different levels of expertise together helps promote team-wide accountability.
Have regular one-on-one meetings with each team member
You need to understand the "why" behind your reps' performance from their perspective if you want to diagnose and address any issues that might be hindering them.
Set manageable, attainable goals
Achieving big-picture sales objectives should be an incremental process. By breaking up your larger, strategic objectives into more straightforward, actionable, easily reachable checkpoints, you can keep your reps on track and help improve their professional well-being.
Track and measure sales activities
Use specific KPIs to gauge which activities your sales reps spend most of their time on.
Review sales and business results as a team – Celebrate the wins!
If you have done the work to create a safe, open environment for your team, publicly communicating reps' numbers and sales activity should provide a sense of pride and healthy competition among the team.
Avoid micromanaging team members
Keep tabs on how your team is faring and work with any reps that might be lagging - provide direction for your reps without micromanaging.
Improve customer support
Align yourself with the marketing and client success team to improve sales performance.
Never give up the hunt
Do not get complacent. Raise the bar and set bigger goals for both the team and individuals.
A summary of sales performance: you're up!
Sales performance can be a tricky subject to nail down since there are so many different factors that feed into it, including processes that are initiated outside the sales team, such as marketing strategies and client services.
However, choosing the correct KPIs to measure and evaluate your team's sales performance can help you improve sales revenue. Don't forget to track them in a proper sales dashboard - which can be available in your CRM or sales performance software.
Now that you are armed with information on how to measure sales performance and tips on how to improve it, you can go forth and conquer!
Best tools for you