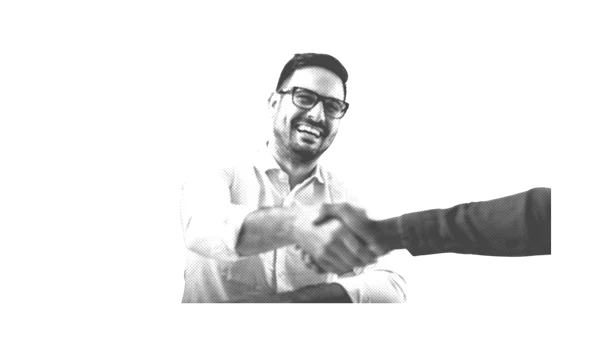 Everything You Need to Know About Sales Management
Do you want to sell more? Are you ready for sales management training? Take our mini management lesson!
In this article, we will try to explain in detail all the business processes useful to the company. Find out everything you need to know to train your teams, achieve your sales objectives, or attract customers.
Technologies today allow sales staff to automate certain tasks. We will show you how these solutions can help you.
Don't worry, appvizer is here to give you all the keys to understanding sales management! Take a seat, relax, enjoy!
Sales management: 6 business processes to define it
Sales management is a discipline made up of six business processes aimed at planning, organizing, and developing a company's sales and revenue.
Sales management thus includes training plans and monitoring the performance of sales staff in order to improve the sales strategy.
The management of a sales process also requires the use of sales management software: these tools make it possible to centralize your exchanges with prospects and make all the information the sales team needs available.
However it still is a blurry notion, so let's define sales management properly by detailing the six business processes it comprises.
1. Business strategy
Business strategy is a process that mainly defines:
Business objectives
Sales forecasts
The planning of prospecting
The sales techniques to be used according to the type of prospect
The geographical area to be targeted and the sales channel to start
2. Recruitment and training
The sales manager must build the best possible sales team.
To do this, they use two processes:
Recruiting a sufficient number of experienced salespeople in a qualitative manner
Implementing training in certain sales techniques to ensure that staff take the appropriate courses, obtain the required certifications and are operational
The company must have trained and agile human resources in order to cover the region or the assigned sector. This process involves writing a good job description in order to attract top talents.
3. Stimulation of the sales force
To motivate their sales rep, the sales manager employs various means:
An attractive salary to which adapted performance bonuses are added
A sales management system that notifies the entire team when a contract is signed
Regular and encouraging communication to congratulate efforts and successes, mentioning each team member
Recurring challenges with prizes (e.g. a trip), in order to reward the best salesperson
4. Customer Relationship Management
This business process relies on two components:
The information collected on a contract (name, first name, profession, etc.)
The history of interactions with this contact, including positive or negative comments
The sales team must fill out the contact sheet carefully in order to perform a serious follow-up.
Each contact sheet should contain:
The contact information that qualifies a prospect
The stage at which the prospect is: making an appointment, identifying an opportunity, selling, building loyalty, etc.
The exchange history indicating each communication channel used to communicate with the contact such as telephone, email, social networks, etc.
Customer Relationship Management is generally associated with the CRM tool, which centralizes all this information and makes it accessible to the entire team.
The customer experience depends on the quality of your exchanges. You should treat them with care! Your happy customers are your best advertisement. Every business should have a clear CRM vision and strategy. CRM is a good tool for lead generation in digital marketing.
5. Sales administration
This process is designed to guide the team in the proper execution of administrative tasks. The sales manager plays an advisory role for their teams: they provide concrete answers to questions and give recommendations according to the sales context, the type of customer or prospect.
Tips: If you care about b2b business, take a look at our b2b sales lead generation and b2b sales funnel guide
They also ensure that the standard documents provided are used correctly:
sample quotes
contract templates
order form templates
invoice templates
the rules to be applied regarding discounts, etc.
6. Performance Analysis
The sales manager monitors the activity of each team member and measures their progress against objectives and evaluates their performance. You can use sales performance metrics to measure the efficiency of your sales and to understand the importance of customer visits.
With a complete sales management software package, the team manager can:
monitor the activity of each salesperson in real-time and adjust their schedule
steer the commercial activity of the whole team on a dashboard equipped with indicators
redeploy efforts on the most profitable actions
prepare reports for general management or the marketing department
The 8 advantages of commercial management software
A sales management software is an IT system that simplifies the various business processes of sales management. When it is in SaaS mode, the whole team can access it via a web browser.
Unlike Excel-based sales management, which is prone to errors due to multiple manipulations, a software provides concrete solutions without technical knowledge.
Let's discover the different applications and their advantages for all the functions of your organization.
1st Advantage: Efficient follow-up of each contact
By using an integrated CRM tool, your employees centralize every piece of information they collect on their contacts. The sales representatives thus build, enrich and maintain a quality client portfolio database.
To extend, a salesperson is able to find the right contact person in a company by simply searching the database.
Thus is a valuable source of information: it also allows everyone to deepen their knowledge of customer profiles, different purchasing behaviors, sales volume or turnover generated.
2nd Advantage: Being reactive with prospects
The sales team associates each exchange with a contact in the database so it becomes easy to track the nature of the interactions.
Keeping a contact record up to date allows salespeople to track the prospect's progress. It is through the sales stages that they know the best time to trigger the sale.
The marketing department can also take advantage of good opportunity management by pushing email or SMS campaigns. It allows sending a sales offer to the right people at the right time.
In addition, some CRMs offer a mobile version of their tool. It allows sales representatives to be reactive wherever they are.
Tips: Converting a prospect to a customer is never hard if you follow our lead conversion guide.
3rd Advantage: Edit your business documents easily
With an online sales management software, the entire document base is accessible 24 hours a day online.
Each employee has the necessary commercial documents and can edit them in a few clicks: quotes, purchase orders, contracts are automatically filled in with the contact.
Recurring invoicing is automated, which frees up precious time.
Note the intelligence of archiving: each document is archived and stored online so that it can be found easily, according to your own filing rules.
4th Advantage: Simple item administration
A functional brick of the software (often referred to as the purchasing module) is essential to trading and commercial activities.
This module allows the management of an entire catalog of products by carrying the traceability of each article.
You can easily manage:
the description and the price list of each item
orders and associated supplier invoices
follow-up of purchases and countermarking
5th Advantage: Controlling your stock
Another module allows you to manage your entire stock in order to have better control over it. You have access to a history of movements to anticipate stock shortages and meet your orders on time.
Numerous functionalities also allow you to manage batches, average unit cost, replenishment, management of several stocks distributed on different sites, or the valuation of available stocks.
6th Advantage: Facilitate your accounting
A good sales management software for business integrates functionalities that facilitate the edition and the good keeping of its accounting.
The connection of these functionalities with the other modules of the software allows the automatic integration of all data from invoices, receipts, purchases, and expense reports.
This makes it possible to generate accounting entries without the risk of errors or asset omissions. As an example, you can give your accountant secure access to your VAT returns so that they can make or check your VAT report.
Remember: Customer retention cost is always cheaper than cac customer acquisition cost.
7th Advantage: Manage all your business activity in real-time
All the tools are centralized within the same interface.
By setting up their own indicators, the sales manager can follow the activity related to each pillar of sales management on a dashboard.
They can see:
the stock/sales ratio
the progress of actual sales compared to the previsions
the number of contacts/prospects per salesperson
the number of opportunities created, etc.
The sales team manager can thus know their commercial activity in real-time and make adjustments according to the results obtained.
8th Advantages: Increase productivity
You clearly understood it: business management software is an online collaborative system composed of several applications (also called modules).
Each module is connected to the others. Information from different sources circulates and is automatically updated.
Each action triggers another action. For example, sales reps sign an order. The order triggers a request on the stock side which then sends an invoice.
By reducing the administrative burden that once weighed on sales staff, all departments in the company are now increasing their productivity.
Toward efficiency and productivity
It is entirely possible to train employees online or have them take on-site courses to master the solution.
To help you, the editors of such software generally provide:
a knowledge base with tutorials and demonstrations
online training in the form of webinars
courses given on your premises
dedicated user support via email, chat or phone
As you understood throughout this article, sales management is far from an easy process to implement. However, its role is crucial for companies. Matching the right strategies with the right processes will allow your company to improve its goals and customer relationships. Technology can offer many new ways to avoid problems and help the different services of your company.
If you haven't already, start thinking about the right sales management strategy to implement on your teams.
Stay true to yourself, and take the highway to success!
Best tools for you