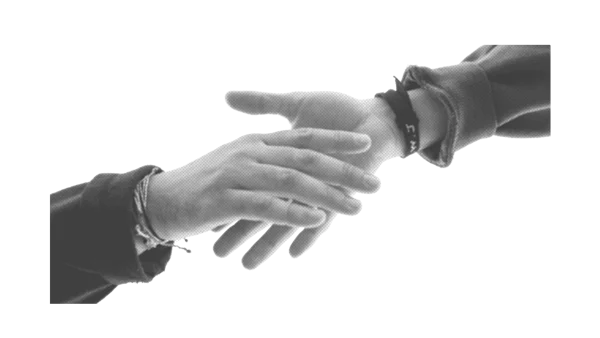 The Different Sales Channels: How to Sell Your Product?
To reach out to customers and deliver a product or service, businesses rely on sales channels, which are touchpoints between them and consumers. These distribution channels are as many ways the product can take to arrive at the end consumer.
From the creation of its business strategy, a company has to face the difficult, strategic choice of which channels to use to sell its value proposition. What are the different options, and which one would work best for your business?
Whether your main sales channel is a physical retail store or an e-commerce website, you need to identify which would be the more profitable depending on your strategy. To offer your products or services, you also need to reach out to your customers via intermediate customer touchpoints.
Making the right choices will help you boost your sales and create a seamless customer journey. Let's explore the ways to set up an efficient sales management process!
Don't forget our little bonus! A white paper guide to improve your sales prospecting strategy!
The different sales channels
Sales channel vs distribution channel

Sales and distribution channels can often be mistaken for one another. This confusion stems from the fact that some channels can be both at the same time to your company.
Sales channels are the paths a product takes from the manufacturer to customers. They can be direct, meaning your business conducts the sale directly in contact with the customer. Such channels could be your own brick-and-mortar store, or your own online store.
Indirect sales channels involve intermediaries to help you reach more customers than your business alone could. These distributors could be retailers, wholesalers or online marketplaces like Amazon. In that case, your sales team isn't in contact with the end customer.
As a whole, these middlemen constitute your distribution channels. As you can see, a retailer represents both a sale and a way to distribute your products. Therefore, such partners are usually part of both your sales and distribution channels.
☝️ What about marketing channels?
Marketing channels are the communication tools and tactics used in your marketing strategy to promote your product. These are the ways used to raise awareness and entice customers to eventually purchase your product.
B2C and B2B sales channels examples
B2C sales channels
Widely used B2C sales channels include:
physical retail stores
Point of Sales (PoS) and sales teams detached to a third-party store
eCommerce websites
mobile apps
online marketplaces (Amazon, eBay…)
product catalogues delivered by post
private sales and home shopping parties
call centres and phone prospecting
B2B sales channels
Sales channels used in B2B can often be the same as those used in B2C, sometimes through different platforms:
emailing
online sales
social media (LinkedIn)
professional events
The specificities of sales channels
Each channel has its own set of pros and cons and should therefore be considered as their own separate entity. Depending on the sales channel you've chosen, you should use adapted sales strategies and make different promotional offers. Indeed, different sales channels can target different audiences.
Define suitable tactics and place each of your channels under the supervision of a manager to increase your chances of success. You should ask yourself these questions when considering a new sales channel:
How to present my product or service to grab the attention of potential customers?
Which products could I sell using this channel?
What are the ways customers use to purchase my products?
What special offers could I promote?
What type of customer service/technical support will be provided?
What type of reporting and tracking can I set up to optimize this channel?
Studying each option will help you determine which channels would be the best fit for your market and value proposition.
How to choose the right sales channels?
Which sales channel should I use to sell my products or services?
This question is essential and could make or break your sales strategy. A successful launch is highly dependent on your answer. Below are the criteria you should use to come up with the best solution.
Goals
The channels used to sell your product should help you reach specific objectives and be in line with your marketing strategy. Consider the following aspects to ensure you design a coherent strategy.
Your intermediaries (wholesalers, retailers…): do they enjoy a specific reputation or legitimacy on the market you wish to enter? Are they well-known, well-liked, easily accessible?
Your positioning strategy: does the sales channel align with the position you're aiming for? Will it help you position your offer on the market? What would this position look like?
The Return on Investment (RoI): are distribution costs sustainable? What are the margins demanded by the third-party?
The delays: how long will it take to ship your product? Would they be coherent with the payment timeframes you're willing to accept?
Your brand image: is the channel in keeping with the standing of your offer?
💡 Going further
If your company has a Corporate Social Responsibility (CSR) policy, you could make sure your distribution channels also uphold your values and communicate on your social engagement. Transparency and coherence will help you stand out and embolden the voice of your brand.
Value proposition
All your products and services cannot necessarily be sold through the same channels. Some might require a different approach. To identify which channels can be suitable for each type of offer, you should answer the questions below:
Does my product or service have to be delivered quickly? What logistics challenges does it pose? (this is especially important in the case of perishable goods)
Would it be beneficial for the product to be associated with other goods or services? Would it reinforce its usefulness or attractiveness?
Is my offer complex from a technical standpoint? If so, would it require specific technical assistance and/or on-demand customer support?
Is the product low or high-value-added? Can it be sold in high volume and withstand a long distribution circuit?
To what extent should the sale rely on interaction with the customer? (does the sale require negotiation, problem-solving skills…)
Is it a standard or custom product? Is help from an expert necessary to configure the product or can the sale be conducted without resorting to external help?
Target customer
Just as a product can be associated with a particular sales channel, the same can be said for each customer profile. Different variables must be taken into account when choosing the sales channels most appropriate for your end customers.
Do my customers expect to find my product or service here?
💡 For each business sector, customers have their own buying habits, which means sales channels should meet their expectations and preferences. You could undertake a market analysis to better understand your customers' behavior.
To adjust your strategy, find or acquire data about:
their interest in your product
their habits (daily habits and consumption habits)
their knowledge of your product
You can also collect similar data about your distributors, who are your B2B customers.
Are you struggling in prospecting your target? Try our guide co-edited with ZoomInfo about sales prospecting strategies!
Budget
Your sales budget will have an obvious impact on your sales strategy. But your marketing budget can play a key role as well: some sales channels could require parallel marketing strategies and promotion programmes to be more effective.
Competitors
Study the competitors present on the same sales channel. This will help you determine whether it is relevant and if you can withstand the competition.
☝️ You can choose to stand out by adopting a selective distribution strategy, meaning you could control the scarcity of your product to create demand and arouse interest in your product.
Strategies to boost your sales performance
Choose the channels with the best ROI
A good mix of sales channels can maximize your returns. Consider the advantages of each one and review their performance.
Physical store
If you possess a physical store, you have the opportunity to create a close bond with your customers. You can provide customer support or exclusive services to complement your online services.
E-commerce and online marketplaces
Selling online can help you reach a wider audience and save on inventory and rent costs. It also makes customer data collection easier.
Online marketplaces are an alternative to developing your own e-commerce business. They boost your visibility and can foster cross-selling with personalized recommendations.
Mobile apps
Mobile apps can deliver a more polished purchasing process. They offer convenient features such as mobile payment (Apple Pay, Google Pay) for a seamless checkout experience. This optimisation means this channel boasts high conversion rates.
SEA
Search Engine Advertising (SEA) can make your products more visible by ensuring they appear on the first page. These sponsored links will redirect visitors directly or indirectly to your product page.
Social media
Social media aren't only marketing or communication tools. Some integrate online selling directly within their network, like Facebook and Instagram, which allow you to set up a fully functional online store.
Develop multichannel, cross-channel and omnichannel selling strategies
As we've seen, sales channels all have different strengths and weaknesses. Using them in such a way that they complement each other can give you a real competitive advantage.
Multichannel strategies consist in using different channels without creating much interaction between them. It could be as simple as to sell your product through different platforms or stores.
Cross-channel strategies tend to favour interaction between sales channel rather than pitting them against each other. For example, a customer could discover your product on a catalogue, order it online and pick it up in-store.
Omnichannel strategies aim at abolishing the differences between each channel. The goal is to create a unique, customer-centric experience.
Manage your different sales channels in one place
The multiplication of sales channels following the rise of digital and mobile platforms means it is essential to be able to keep track of each one effectively.
You can regroup all the data related to customer journeys within a unique information system. Enterprise Resource Planning software can help you manage your sales channels. Using sales performance metrics is also a way to measure the performance of your business.
What if customer experience was key?
Your choice of sales channels and distribution strategy will have an indubitable impact on your sales results. Your decisions must be made after a careful analysis of the options available and your environment, based on data and performance indicators.
Considering today's context, it is essential that you place the customer experience at the heart of your strategic decisions. Creating an omnichannel, seamless customer journey will have positive results on your conversion rates and brand image.
What are your sales channels of choice? Are you ready to embrace new customer habits?
Still doubts on sales prospecting? Here is a guide made for you:
Best tools for you