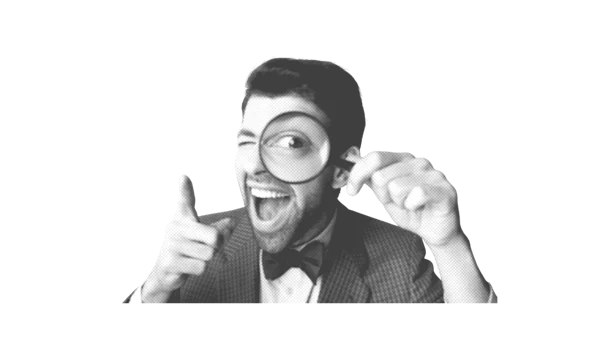 How Phygital Will Transform Your PoS
Phygital is a brand-new concept that describes the digital transformation of point-of-sales. Companies are now encouraged to build bridges between online and offline worlds in their business strategy.
The new customer habits of exigent and well-informed clients bring a considerable challenge to businesses. Customers are used to navigating online and offline. Adopting phygital strategies ensures they enjoy a seamless experience.
Phygital allows retailers to design immersive experiences for their customers in their physical point-of-sales, thanks to digital tools. We'll help you learn how to integrate phygital to your marketing strategy and help your business reach new heights!
What is phygital?
A match made in Heaven
Phygital was coined by merging two words: physical and digital, as it represents the fusion between physical stores and digital technologies. It describes the digital transformation undergone by businesses wishing to deliver innovative retail experiences to their customers.
You can extend the reach of your salesforce by using multi sales channel strategies. In spite of the rise of online shopping, customers still value in-store experiences and physical purchases.
Marketing terms you should know
Digital Commerce or D-Commerce: it refers to the use of digital tools by traditional retail stores for growth. It encompasses both online selling platforms and smart point-of-sales.
Responsive Retail: this is the adaptation process stores undergo to respond to new customer behaviors.
Relationship marketing: this is marketing designed to establish a personal relationship with customers and leads. It builds on strong brand identity and values to engage customers and foster loyalty. It often hinges on phygital strategies.
Why does it matter?
Customers have taken up habits on the web they now wish to find in store too. Yours could be the starting point or the extension of a holistic experience integrating digital tools. That way, you will be able to:
adapt to new customer habits, by responding to the intent of the customer: getting a good deal
establish a more personal customer relationship, leaving behind generic mass strategies
respond quickly and across all channels: your business can be more flexible with online tools.
What you can achieve with phygital
Phygital experiences merge online and offline to bring about positive results. Customer satisfaction, brand awareness, conversion rates and brand loyalty can all benefit from such initiatives.
Seamless customer journey
Customers are looking for the easiest way to buy. You should be alongside your client every step of the way: from their first buying intent to after-sales service. Narrowing the gap between physical and digital could allow customers to access a wide range of services. Help them find the nearest store, pay with their phone, click and collect…
Augmented retail experience
An omnichannel retail strategy could integrate smart stores, offering real-time access to web services. It could feature self-service interactive displays or even robots interacting with customers to inform and guide them. Augmented reality could be used for a unique user experience. Your salespeople could join in on the fun, too: smartphones or smart fitting rooms could assist them in their role.
Personalized offers
Data analysis tools and customer data collection can suggest personalized recommendations for relevant products for increased performance. These recommendations can be delivered efficiently, based on their purchase history, wish lists and browsing data.
Customer engagement
You can create interaction with leads and clients by encouraging them to leave reviews about their experience. Social media are also an essential tool to engage your community and increase brand awareness. Customers can share their impressions with friends and you can spark a conversation.
How to integrate digital channels to your brick-and-mortar store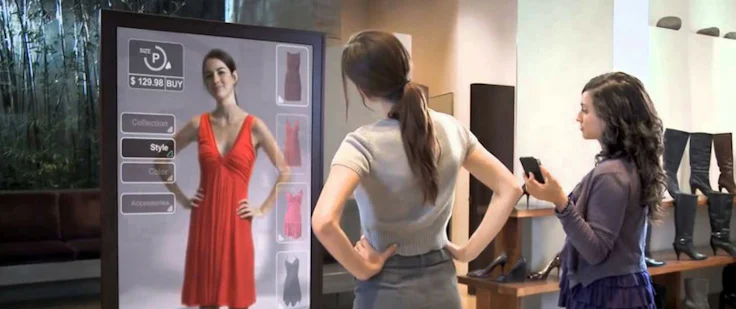 Web to store
Click and collect: the buying experience starts online via the reservation of a product, and continues in-store. With click and collect, you could boost store visits while reducing waiting time and offering in-store after sale service.
Store finder: this tool could give your customers valuable information about business hours, inventory and more.
Product locator: this tool helps clients find the product on the shelf and lookup their characteristics in-store.
Email to store or mobile to store: launch campaigns via push notifications, email or SMS to bring customers to your store.
Social networks: an efficient marketing strategy should integrate social media. These can generate leads and give more visibility to your brand.
Store to web
Smart salesforce: equipped with the right tools, your sales team could deliver personalized support and up-to-date answers. Thanks to customer data, retailers can focus on servicing their customers with a smile. Sales should benefit from this customer-centric focus.
WiFi Access Points: if the desired product isn't available, Internet access can guide customers through alternatives to obtain the product. It could suggest home delivery or find the best route to the nearest shop which has it in stock.
Fast secure payment: digital tools offer shortcuts for a better checkout experience. They can enable mobile payment or reduce the time spent waiting in line with self-checkout. Digital receipts delivered by text or email are also an environmentally friendly alternative to traditional receipts.
Interactive storefronts: interactive window displays can provide customers with enticing, personalized information about your store and its products. It builds a relationship with them before they even set foot in the store.
Printed media: QR codes are a cheap and easy way to redirect your customers to a landing page or product description. Scanning it with their mobile device gives them a simple way to access your online store.
Phygital strategies for better customer experience
CRM benefits
Creating and maintaining a privileged relationship with your leads and customers is made possible by Customer Relationship Management software or CRM. Based on customer data gathered both online and offline, you can better understand their needs and aspirations. CRM is the strategic cornerstone of tailored experience. Every company should have their own crm vision and strategy. CRM and other new technologies allow you to have better sales management.
Omnichannel opportunities
Using new technologies, you can ensure a coherent online presence for your business across all communication channels. Customers have dozens of ways to reach out to you. Being available on most platforms ensures a smooth exchange between your business and its clients.
Smart customer service
Hotlines aren't so hot anymore. They can now be enriched by new customer support tools. Nothing will truly replace a human touch, but performance and efficiency can be improved by chatbots and other innovative assistants. You can implement them on your website to handle more mundane tasks which don't require human assistance.
Be creative and experiment with phygital
Creating a successful phygital strategy means designing a seamless experience where digital and physical interactions happen naturally. Don't hesitate to associate offline and online tools to give more choice to your customer. This way, you're optimizing their experience and guiding them towards the best purchase.
With phygital, you can design the perfect conversion funnel for your business. It lets you combine your strengths and get the best of both worlds. With contextual interactions, you can show your customers you value their interests and are attentive to their needs. Innovative tools are the best way to facilitate a purchase.
Reinventing your store and getting ready for the future of retail takes unbound creativity and an open mind. Don't be afraid to think outside the box: your store should reflect its own personality to stand out!
Best tools for you