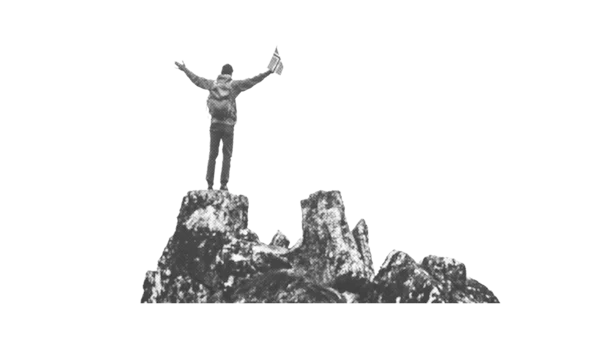 How to Create the Perfect Sales Territory Plan
Sales territory plan: another complicated and blurry word. It might sound like a new complex notion to your ears, but a sales territory plan is in fact a key element in your marketing strategy.
Whether you are a small or a big company, a sales territory plan is essential for your business to grow and work properly. You cannot present yourself to new customers without preparation! In this article, we will guide you on how to realize an effective sales territory plan.
Grab a snack, Appvizer takes you to the deep oceans of sales plans!
What is a sales territory plan?
Definition
As the world is getting more and more connected, companies need to know where and when to act. Without proper territory planning, your sales reps won't be able to work efficiently and determine where they need to focus their attention.
Sales territory planning is a strategic process. It is the organization of your sales teams in order to target the right customers at the right time. Historically, territory planning has always been about geographical areas but nowadays we also use sales territory plans to target:
Particular industries
Sales potential
Certain types of customer (specific customer segments)
It is essential to have strong territory plans in order to work efficiently. It is easy to understand that you work better and faster when you know your destination. Your sales team should not be left on their own, not knowing which direction they should take.
With an efficient sales territory plan, you make sure that:
your sales reps are focusing on what you want
your salespeople are assigned to the right customers, geographical areas or segments, according to their skills and backgrounds
you improve your customer relationship management by offering adapted services or products to your customers
Sales territory plan's benefits
Efficient time management
Creating strong territory planning allows you to perfectly balance your workloads. If you assign tasks correctly when teams need to work on projects, you guarantee your company optimizes its time. More than that, you share workloads equally among all of your teams.
Improve your sales
When you decide to pick a certain geographical area or particular industries, you improve the quality of your services. Indeed, you optimize your sales strategy according to your knowledge of the sector. The more organized you are, the faster you can react on the market.
Improve customer service
By focusing precisely on a certain customer profile you improve your customer service. It goes along with better time management: the better organized you are, the better you will manage the time spent dedicated to customers. With a good organization, you are able to learn more from your customers and adapt to them.
By focusing on a certain type of customer you become an expert on the subject, therefore you are more inclined to suggest adapted answers and solutions.
6 steps to follow to create a strong sales territory plan
Building a sales territory plan can be frightening. You do not really know where to begin, how long can it take and what you should include or not. We are here to help you and give you hints to follow, step by step!
Setting objectives
It comes without any doubt that the very first thing you need to do is to set up a list of sales goals to reach. It is important to define what direction your company is going to take first so the different people working with you are informed of what you want to accomplish.
Moreover, you will need to repeat this step whenever you reach your objectives or when you feel the need to do so. Sometimes, it does not hurt to go back to the roots of your sales plans so you can take a step back and maybe re-evaluate your goals and objectives.
You should ask yourself a few questions such as:
What are my goals?
Where do I want my company to operate?
Are the products I currently offer suitable for what I aim for?
Analyze your environment
Once you have finished your introspection, the next step is to inform yourself about the customers and prospects you want to sell your products to. It is crucial to understand and identify the people you aim at so you can adapt and adjust the way you work.
You should focus on finding what these customers have in common, what they usually buy or the reason why they buy certain products and not others. This step helps you build a customer base for the future.
With this data, you will be able to know which of your prospects or customers can be the most profitable for your company. Also, there are several tools to help you with this process.
For example, ZoomInfo helps clients to discover and understand their next best customer with up-to-date company data. ZoomInfo uses 300+ company attributes to create a tailored list of high-value companies to target.
SWOT Analysis
In your quest to understand yourself and your environment, it comes as obvious to perform a SWOT (Strengths/Weaknesses/Opportunities/Threats) analysis. A SWOT analysis allows you to better understand not only you but what is all around you too.
What are your Strengths at the moment?
What are your Weaknesses, what should you do to minimize them?
Which Opportunities are available to your company? Will you be able to take advantage of it?
What are the possible Threats you should be ready to face?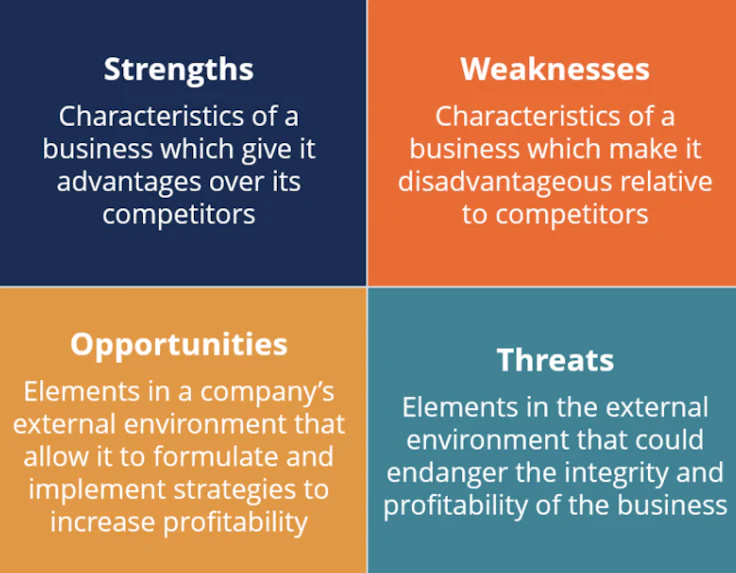 The SWOT analysis gives you real information and knowledge about your situation. It tells you all the things you need to know to start your sales territory plan.
Structure your plan and develop strategies
Now that you know all the required information about your environment, your possibilities and your objectives, you should structure your plan.
Nowadays, opportunities and customer habits are changing every day and so your company must adapt. This is why it is important to keep up with the opportunities and threats around you. You should exploit the SWOT analysis whenever you feel that the market is changing and you should adjust.
The SWOT analysis gives you hints on how to best position all of your team members. Use your opportunities and strengths wisely! You should consider a few questions:
Which sales reps should I assign?
How will I generate new leads?
What does my company need to achieve its goals?
Assign leads correctly
Once you know where your sales reps can perform the most, you should assign them accordingly to their skills and experience. For example, reps who have experience working in sports-related sectors should be assigned to that. Same for more experienced reps that you should assign on major and important deals.
This step of the sales territory plan is highly strategic and truly important. It shows how much you know about your own company and the people who are working with you. It is about deciding where your reps will perform the best.
To improve your speed, you should also use solutions that can help you assign leads. Leadassign is an automated lead management tool that will allow you to stop using spreadsheets.
Collect, track and analyze results
The final step of your sales territory plan is to collect sales data and see your results. As you understood by reading this article, sales territory planning is part of the never-ending process of continuous improvement. Therefore you will always want to improve your methods and sales process.
There are various measures you should give particular attention to, such as:
Conversion rate: is deeply important to see if your company is performing optimally and if clients are converted or not.
Profits: are you spending more than what your products are making you earn?
Performance: is your strategy effective?
This final step should be dedicated to knowing if your sales increased or not, if your sales reps are rightly assigned or if something is not working as it should.
To help you track your results, it is highly recommended to use a CRM (Customer Relationship Management) solution. Zoho CRM offers a powerful follow-up of your customers and insights on what customers feel about your products and services.
Ready to face success?
Sales territory planning might seem like a gigantic task to accomplish. However, the sales pipeline is a crucial part of your company and you should give it special attention.
Realizing your sales territory plan step by step will make the task smaller and easier.
Work hand in hand with your salespeople and build the road to success!
Best tools for you