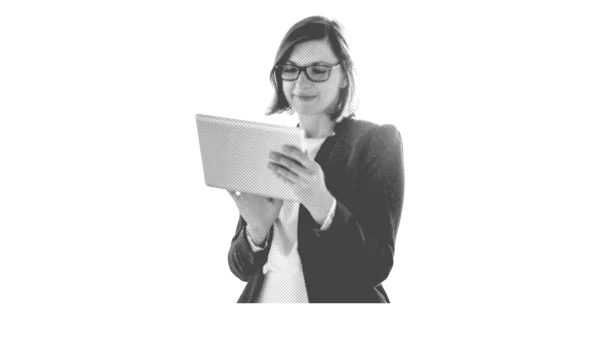 The 7 Fundamental Steps of a B2B Sales Cycle
The notion of B2B sales cycle is generally used to designate all the stages of a more or less complex sale made in a B2B context.
In complex sales areas, a sales cycle can sometimes last for months. This is why it is essential to understand clearly what it is and the different steps of the process.
The same sales cycle can mobilize many actors with different functions on the seller's side as well as on the buyer's side (prescribers, users, decision-makers, buyers, ...). What's more, a B2B sales cycle requires both the marketing team and the sales team to work together.
Curious about how to reassure your prospect? Want to know how to close a sale? You've come to the right place! Appvizer takes you for a ride on the tumultuous seas of B2B sales cycles!
What is a B2B sales cycle?
Definition
To understand what is a B2B sales cycle, we first need to understand what a sales cycle is.
The sales cycle is defined as all the steps to follow to convert a prospect into a customer. It requires a precise strategy and a methodology to follow, allowing you to:
frame and control your sales actions as well as possible,
evaluate your performance (for example, you can analyze the duration of your sales cycle from one month to the next, or compare it with that of competing companies),
detect possible weaknesses and identify areas for improvement.
It is therefore important that each company take the time to set up its own sales cycle, to "map" it, in order to determine the best approach to follow to reach the ultimate goal: getting the sales contract signed!
It takes time to reassure a prospect and build trust. While a simple sale is a contract between two people who will not cross paths again, a complex B2B sales funnel requires real collaboration between the two parties.
What is the length of a B2B sales cycle?
The length of the sales cycle in B2B is proportional to the stakes of the purchase for the prospect.
Usually, a B2B sales cycle is composed of 7 fundamental steps.
Step 1: Sales prospecting and lead generation
This first step of the sales process consists of searching for prospects. This means identifying people, companies, or organizations likely to be interested in your commercial offer, using different channels such as:
marketing, especially inbound marketing,
professional social networks such as LinkedIn,
face-to-face meetings during professional events,
door-to-door or field prospecting, etc.
Once the leads are identified, it is time to establish the first contact:
by phone call,
by email,
on professional social networks, etc.
Step 2: Discovery
From the outset, the sales department gathers the information necessary to understand the profile of the prospect or company. This is fundamental to the client portfolio.
This ensures that the prospect or the business corresponds to your buyer persona. For example, there is no need to spend time negotiating with an organization that does not have the budget to buy your solution! You should target clients that are relevant to what you offer!
Remember cac customer acquisition cost is not cheap so make sure you find the right profiles!
Step 3: Qualification
An effective sales approach must be oriented towards the needs of the potential customer, and not around the product or service offered.
To identify these needs, the sales force exchanges with the prospect, using open-ended questions to identify the problems to be solved:
Are you experiencing problems with your current provider?
What are your short-term and long-term goals?
What would you like to change now to achieve these goals?
Step 4: Pitch
During this fourth step, you present the prospect with a sales pitch based on the needs identified earlier: "We understand that you have a certain problem. Our offer can then respond in such and such ways".
Thanks to this customer-centric approach, you personalize the presentation of your products or services in order to make your speech more impactful and to arouse the interest of your interlocutor.
Tips: Check out our lead conversion guide to have an idea for your pitch!
Step 5: Objection handling
There are chances that your prospect will raise objections (the price of your solution, lack of interest in the added value, resistance to change, etc.).
It is up to you to respond to them, using a positive approach based on listening to their needs and sources of motivation. For example, if your interlocutor is worried about the high price of your product, remind them of the excellent ROI he will get by using it.
💡 You will also likely face recurring objections. It's worth picking them up and sharing them with the rest of your sales reps, so you can build a sales pitch together to counter them.
Step 6: Closing
This last step marks the conclusion of the sale, or closing, through the signing of a contract, the payment of an invoice, etc.
At this stage, all objections expressed by the customer must be addressed and the next steps in the process clarified.
Step 7: Follow up
Following up on your new customer and deploying loyalty actions (marketing actions in particular) is an excellent profitability lever for your company.
Not only do you keep them in your customer portfolio... but you also have a good chance that they will recommend you to their network! This is the main purpose of word of mouth!
You should keep your customers content as much as possible for future potential deals!
5 Tips for mastering your B2B sales cycle
Tip #1: Identify your own sales cycle
Every organization has its own specificities. As a result, the structure of the sales cycle, as well as its duration, might change from one company to another.
It's up to you to identify your own processes to gain performance and integrate new hires more easily.
💡 Focus on:
The feedback from your teams. How are they structured? What means (channels, tools, pitch, etc.) are used?
Their results in terms of lead generation, the number of closings, sales cycle time, etc.
Tip #2: Define clear objectives
If the goal of a B2B sales cycle is to ultimately improve sales performance, it is easier to optimize your actions by aiming for clear and predefined objectives (reducing lead processing time, shortening the overall sales cycle, etc.).
Tip #3: Structure your sales teams
Today, sales departments are becoming more complex and each one is becoming more specialized. It is not uncommon to see within the same division:
pre-sales engineers in charge of pre-sales, including strategic and competitive intelligence,
a team dedicated to telephone prospecting,
another team in charge of the qualification to closing stages,
account managers (Customer Success Managers) who manage post-sales customer relations and loyalty.
Tip #4: Focus on your prospects
Knowing the profile of your prospects, their needs, as well as their position in the buying process, means being able to identify the most relevant way to address them.
At the same time, avoid focusing your speeches and sales presentations on your company itself. The customer must remain at the heart of your concerns, and your role is to accompany them and help them solve their problems.
💡 Why not rely on buyer personas to identify the profile and typical interests of your potential customers?
It is also possible to buy personas information, so you can target prospects that will be interested in your service. ZoomInfo is a powerful prospecting solution that allows you to engage with prospects knowing their backgrounds and what they are looking for. With that in mind, you can answer their needs and convert them into leads.
Tip #5: Use the right software
Using the right sales management software, such as a CRM (customer relationship management) tool, allows your sales teams to save time on administrative work. This allows them to focus on the customer relationship itself, which generates more value.
In addition, CRM software automates the management and facilitates the analysis of prospect and customer databases in order to:
focus on the hottest leads, thanks to scoring features,
identify the commercial steps to take to keep your customers,
visualize the concrete repercussions of your actions on purchasing behavior.
Ready for your B2B sales cycles?
Thanks to our tips you should be now ready to face and prepare your B2B sales cycles perfectly.
Do you have any advice to share? Let us know in the comment section below!
Best tools for you