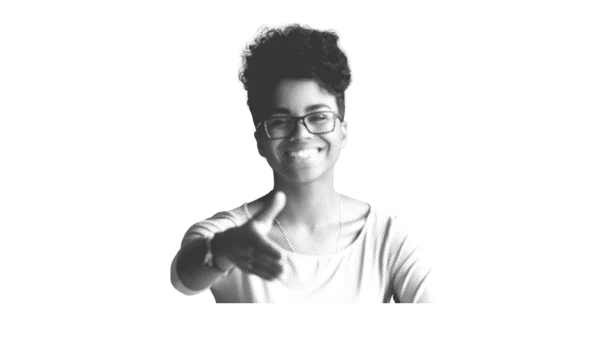 The Best B2B Sales Lead Generation Strategies
Finding qualified leads is the dream of every company. You're probably searching for the ideal B2B sales lead generation strategies to drive up sales. Your competitors are, too!
There are numerous tactics businesses use to find new leads and nurture them. Are you ready for our tour of the best lead generation methods? Lead generation and lead conversion will never be easier!
The challenges of lead generation for B2B businesses
B2B businesses face specific challenges. Selling to professionals and organizations entail different challenges compared to selling directly to consumers. In B2B, the b2b sales cycle is longer. A company usually takes a purchase decision only after all the relevant decision-makers have granted their approval.
For B2B sellers, this means that sketching a detailed persona or building a client portfolio of the relevant people in power within the targeted companies is essential. What is their position? What are they looking for? The diversity of companies out there makes reaching out to the right people tricky in B2B sales.
Here, you will find a guide to walk you through the best ways to generate more leads and give your solutions the audience they deserve.
Tactics to generate qualified B2B leads
What about lead generation in digital marketing?
There are two approaches you can adopt when it comes to lead generation campaigns.
Outbound campaigns mean you're reaching out to your prospects first. These techniques target potential leads who have not necessarily heard of your brand and solutions before. Taking the initiative can be a great way to increase brand awareness and get to know your future customers.
However, these campaigns can be wasteful: leads contacted this way might not need your product or service. Thankfully, this waste can be limited by digital advertising.
Inbound campaigns are designed to entice leads to come to you first. It aims at attracting leads, converting them into prospects and finally paying customers.
This indirect approach takes more time and effort, but it brings more qualified leads, ready for your sales reps to clinch a deal with. It also targets prospects earlier in the sales funnel, hence it plays an essential role in a global marketing strategy.
👉 You will likely need a mix of both to succeed! The advances in personalization made possible by digital tools also mean more and more techniques are now at the crossroads between outbound and inbound strategies.
Inbound lead generation methods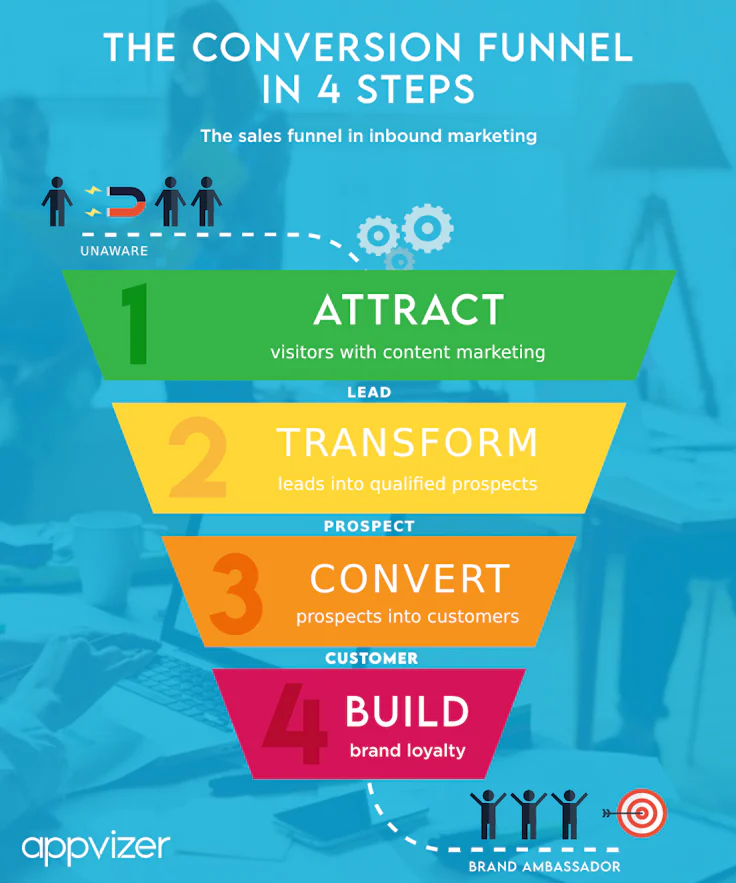 Content marketing
Content marketing is at the heart of inbound marketing. It is at the first step of the b2b sales funnel: the customer journey often starts with looking up information. You could be there to guide them and answer their business-related questions.
Producing quality content is essential: you're at your best in your domain of expertise. Content marketing can turn you into a trusted reference in your industry.
But producing content alone isn't enough to be visible on the internet. To succeed, you will need to follow the rules of SEO (Search Engine Optimization).
Rest assured, there are multiple tools available to help you build an SEO-friendly website.
🛠 CMS tools like Wordpress are widely used to create optimized blogs and content platforms. They are easy-to use, user-friendly solutions for non-technical users to create SEO-compliant content.
If done correctly, your insights will appear on the first page, and you can be sure to increase your website's organic traffic.
However, the next step can be a challenge. Indeed, attracting potential customers to your website isn't enough. You will need to convert these visitors into qualified leads if you want to conclude a sale.
B2B leads databases
More organic traffic does not automatically equate to more leads. Convincing customers to fill out forms with their contact information is hard. Your conversion rate is perhaps more important than the raw traffic numbers. Standard analytics tools won't help you much with identifying your prospects, especially in B2B sales.
The good news is that you might not have to wait for visitors to become leads. B2B leads databases crawl the web in search of this crucial information for you. They can help you determine what company visitors work for, their position and even email addresses.
Your sales team will simply have to take it from there.
🛠 ZoomInfo is a perfect lead generation solution that provides B2B intelligence that businesses rely on to identify, engage, and close ideal buyers. It also pulls intent signals from across a variety of sources directly into your platform so you can identify and prioritize your outreach to companies that are indicating they're ready to purchase.
Retargeting campaigns
After visiting your website, some customers might need an additional nudge toward signing up to your offer.
You might want a visitor to subscribe to your newsletter after reading a specific article. If they leave right before completing a purchase, it could be useful to send them a gentle reminder to conclude the sale.
These goals can be achieved with retargeting campaigns. These usually take the form of display ads showing up on other websites. Most online display advertisers offer these types of campaigns.
A visitor who recently visited a product would be thrilled to know it's now 20% off for example. Targeted display ads mean you can reach out to them with relevant information on any website. Reminding visitors about your offer can turn a failure into a sale.
Social media marketing and networking
Today, networking in the digital world is as important as face-to-face networking. You might not realize the potential social media website could have for your company.
B2B businesses can connect with professionals from all industries via websites such as LinkedIn. This all-encompassing professional network can be used for anything from talent sourcing to prospecting.
You can also promote your business with regular content narrating your latest achievements, or giving insights. These could even attract more traffic to your website, with snippets of interesting articles for example.
You can use this channel to offer solutions and participate in genuine conversations. Don't hesitate to answer comments, or post helpful replies to professionals. Social media shouldn't be used to push marketing content only!
Paid campaigns are also offered by the main social media channels. Be sure to reach relevant people by using the right social media for your company.
Build a live chat into your website
Setting up a live chat on your website can be a good way to add a human touch to your landing pages.
If someone is here to help, leads feel welcomed and at ease. This will help you engage with potential customers. Listening to their needs could even give you valuable insight.
🛠 Building a live chat, or even a chatbot, is now easier than ever, with numerous actors offering ready-to-use solutions.
Turn your customers into brand ambassadors
This is the ultimate step of an effective conversion funnel. Happy customers could raise awareness about your good service. In the business world, word of mouth can go a long way.
This is easier said than done, but here are a few ideas:
Invite your customers to leave reviews or give comments. This is crucial to attract new prospects. Their good impression, if voiced publicly, could convince hesitating leads. You could offer discounts to encourage customers to leave a positive review or talk about their experience.
Keep nurturing your customers even after the purchase. Keeping in touch with them could lead them to recommending you to other professionals in their field. Referrals are an effective way to generate more leads.
Outbound lead generation techniques
Phone prospecting
This is the prime example of a traditional outbound lead generation method. Prospecting calls get a bad press. They are seen as infringing on people's privacy. They take up a sizable chunk of time for sales teams who implement this technique.
These calls can be automated, but quite frankly, no one likes being ringed by a robot. Cold calling could be the only way for you to contact leads when starting out, but its return on investment (ROI) is low. The time spent on the phone per sale generally outweighs the benefits.
This however doesn't mean you should never call potential leads. You should, but only if you know they'd be interested in your solution. Hence why your calls should always work in tandem with inbound marketing techniques. This makes sure your leads are good leads, meaning they actually have an interest in what you have to offer.
Cold emailing campaigns
Emailing campaigns could be seen as the modern version of phone prospecting: spamming has tarnished the reputation of this sales generation technique. However, emailing campaigns have several advantages over traditional cold calling.
They can bring valuable content to your prospects: build an insightful newsletter to showcase your expertise. Email campaigns can also be automated and personalized more easily, taking up less of your time.
They can leverage the power of marketing automation. You could send emails automatically whenever a lead accomplishes a relevant action. This could be considered a form of retargeting.
🛠 Emailing campaigns can be managed directly in CRM software like HubSpot CRM for more efficiency. All-in-one platforms can streamline your workflow by making access to crucial information more intuitive.
Running targeted ads
This marketing technique can target leads who might have not heard about your company, but are nonetheless close to your Ideal Customer Profile.
These ads can be displayed on search engines (Search Engine Advertising), third-party websites (Display ads), or social media.
There are three types of targeted ads used by marketers:
personalized ads: they are based on the user profile, including their age, gender or location.
contextual ads: they appear depending on the type of content a potential lead is browsing.
behavioral targeting: these ads can be targeted according to a lead's actions. These could be repeated visits on a website or keywords they searched for. Retargeting is part of this family of ads.
Update your email signature
This may seem like a small step, but you might have overlooked this detail. Your email signature should reflect your brand and inspire trust.
Be sure to use it to its fullest: your email signature can include rich content. It could contain a link to a specific landing page, a white paper, a press release…
You can save multiple signatures and use the best one for all kinds of interlocutors and leads.
Webinars and conferences
Webinars are becoming more and more popular. These online conferences are a great tool for your business to become an authoritative source of insight for your B2B leads.
You can discuss relevant topics and connect with your audience. Join the discussion in online gatherings regrouping the best professionals in your industry. Webinars, just like real-life conferences, are a great opportunity for networking, without the need to cross borders.
Conclusion
This overview of these different b2b sales lead generation tactics have probably shown you at least one thing: they complement each other. They either target different steps of the conversion funnel or different profiles.
It's up to you to choose which ones bring the most value to your company. Regardless of your preferred way to go, there are a few general truths.
Client acquisition is never cheap so make sure to balance your budget with CAC customer acquisition cost and balance with the customer lifetime value calculation.
Outbound lead generation techniques suffer from a lackluster ROI without efficient inbound preparation. Inbound marketing on the other hand, could take too much time to bear its fruits without the right call, at the right time.
Follow SEO guidelines to increase your reach, then be sure to use the right tools to track and convert your visitors into leads. A good CRM software is indispensable for centralizing information from your different data sources.
Use all the channels available, from LinkedIn to webinars. Every opportunity to reach out to leads should be considered. Leverage marketing automation and sales intelligence to focus your sales team on nurturing leads and clinching deals!
Best tools for you