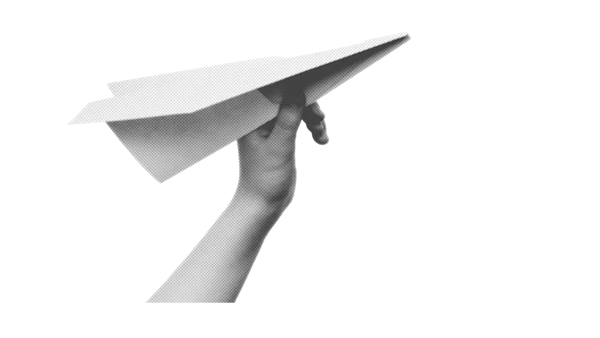 Improve your sales strategy with these 10 tips
Sales strategies align both sales and marketing teams to help them function at their very best. But what exactly is a sales strategy? And how does a company develop one that is successful? Let's take a look at what it takes to build a strong sales strategy and how to make them work for a B2B brand.
What is a sales strategy?
A sales strategy is a plan to achieve a sales goal and what directs the selling activities of a company. The sales strategy describes how a business will win, retain, and develop customers.
A sales strategy is different from a marketing strategy. A marketing strategy is an overall approach to marketing products. It is how you build a sustainable, competitive advantage for the
company's products through positioning and differentiation. A sales strategy is more about how you convert and retain customers. Of course, the marketing strategy goes hand in hand with the sales strategy, as it enables the achievement of what is ultimately the most important target: the sales goal.
Why do you need a sales strategy?
The sales strategy is a roadmap for success in developing sales. Without a sales strategy, the company's sales and customer service teams will struggle to focus on successfully selling the product or service.
Without this roadmap, the company has no view of where it wants to go or how it will get there.
If you don't know where you're going then no road will take you there and you are placing the business at risk. Every business must have a sales strategy if it wants to grow. Without a sales strategy, your business cannot grow.
A sales strategy can help address six common business challenges:
Stagnant sales: A sales strategy is necessary when there is a performance gap that needs to be addressed.
Sales merger: A sales strategy is needed to align the sales teams as they merge and have them follow one strategy.
New venture start-up: A sales strategy is pivotal to getting sales started and realizing the ambition of both the founder and investors.
New products: A sales strategy is needed to deliver the expectations set by management. This is particularly important when we see that success is increasingly determined by new products.
New competition: A sales strategy needs to be put in place to counter the threat of new competitors. A successful sales strategy helps in arming the sales team with the means to deal with customer questions, as well as reinforcing the product or service value against the claims brought by the new competitor.
Expansion to new markets: A sales strategy is needed when the company is diversifying and expanding, such as from the domestic market to international markets or from the public (government) sector into the private sector.
Types of sales strategies
There are two main types of sales strategies: inbound and outbound.
Inbound sales strategies
Inbound methods involve attracting potential clients that already have a broad idea about your company and product to your website.
Inbound sales strategy is aligned with inbound marketing strategies, where the marketing teams attract leads using online content like creating a website, writing blogs, and optimizing web pages.
In this method, prospects are actively looking for a solution or information regarding their problem, making them more prone to purchase from you. At this stage, your salespeople act as consultants who educate potential customers, address their questions and concerns, and nurture them through their decision-making process. Depending on these interactions, potential customers convert into new customers.
Outbound sales strategies
While inbound sales strategies attract customers interested in your product, these might not always bring enough to increase your revenue. With inbound strategies, your business would depend on customers finding you.
On the other hand, outbound sales strategies allow you to reach out to potential customers, spread the word about your product or service, and, eventually, sell to them. This strategy is built on the foundation of knowing who your potential customers are. So, the first step in creating an outbound strategy is equipping your sales team with buyer personas and ideal customer profiles.
Next, come up with lead generation strategies that will enable you to generate qualified leads for your salespeople to connect with.
Then, your salespeople employ various prospecting techniques such as cold calling, cold emailing, and social selling on LinkedIn to get your potential customer's attention. Once you have their attention, you can work on closing the deal!
10 keys to developing a successful sales strategy
There are many ways to develop a successful sales strategy. We've compiled a list of ten key methods to help you get started:
Tell a compelling story
Avoid the "commodity trap"
Lead with insights, not discovery questions
Build value in your messaging
Create urgency to change
Personalize your sales process
Don't get stuck on buyer personas
Align sales and marketing
Tailor for customer expansion
Implement ongoing training
1. Tell a compelling story
When sales teams prepare for conversations with potential customers, they usually focus on getting all the facts straight about their offerings but no information will resonate if you can't connect with your customers in a memorable way.
Telling personal stories and using metaphors and analogies helps bring your message to life in a more compelling way than droning on about facts and data. Storytelling paints a picture for your buyers, illustrating the contrast between their current situation and what's possible, and connecting what you offer to their unique situation.
2. Avoid the "commodity trap"
Too often, sales teams base their messages on the needs that potential customers express. Then, they connect those needs to corresponding products or services, in standard "solution selling" fashion.
The problem with this is that you fall into the trap of commodity messaging along with your competitors, who are likely constructing their value message in response to the same set of inputs. As a result, you sound just like everyone else, leaving your potential clients indecisive and without any real urgency to change.
3. Lead with insights, not discovery questions
Many sales teams ask their buyers discovery questions, diagnose the customer's problems, and then present a solution. But this approach does you and your customer a disservice.
To be of real service to your buyers, it's not enough to say, "Tell me what you want; I'll get it for you." Buyers want salespeople who will sift through all the information that's out there and deliver insight into what they're missing that will improve their lives.
This means more than just finding data and statistics online. A fact without a story is just a data point. Make it real for your buyer by wrapping your insights in a story that connects the dots for them and fits the context of their world.
4. Build value in your messaging
Most potential customers either don't recognize the roots of the challenges they face day-to-day so, even if you sell a truly remarkable product, your buyers probably won't recognize the real value you offer to their organization. That's why you need to create a powerful and persuasive message.
Instead of talking about what you do and why you think you can do it better than all the other competitors, create a message defining a new set of challenges that align with your distinct strengths. This powerful value proposition will uncover previously unidentified needs for your prospect, create contrast, and drive the urgency to change using stories and insights.
5. Create urgency to change
Most companies start off their sales pitch by trying to answer the customer's question of "why should I choose you?" But this strategy misses a critical first step.
Honestly, the majority of buyers prefer to do nothing instead of change. In fact, 60 percent of deals in the pipeline are lost to "no decision" rather than to competitors.
Staying the same is safe and comfortable, while change is associated with threat and risk. To break through this discomfort, you need to tell a story that makes a compelling case for why they should change, and why they should change now.
A successful sales strategy requires you to understand your real competitor—the status quo. Help your prospects make the decision to change before you try and convince them to choose you.
6. Personalize your sales process
A sales process is a set of repeatable steps that a sales team uses to lead a potential customer to purchase. Typically, the sales process involves several steps like prospecting, qualifying, discovering needs, negotiating, and closing. This would be an ideal checklist to follow if all your buyers were robots being taken through an assembly line. Unfortunately, or rather thankfully, they're not.
Instead of using a one-size-fits-all sales strategy, you need to be problem-focused, addressing the specific needs of your buyers as they arise with relevant messages, content, and the skills to deliver them.
7. Don't get stuck on buyer personas
Customer profiles and buyer personas can be a great part of certain business processes, like customer journey mapping. The idea is to collect common demographic attributes, attitudes, and behaviors of your target audience to help frame and target your messages.
But when used as a superficial profiling approach, personas can lead your messaging awry.
Persona-based selling assumes that the behaviors or actions of your target customer are motivated by their internal personalities. However, the real drivers behind behaviors and change are the challenges within your buyer's situation, not their disposition. So, speak to your buyer's situation and why their current approach is putting their business at risk.
8. Align sales and marketing
Sales and marketing teams are too often isolated from each other, each with individual goals that should be compatible. Marketing teams create sales messaging and generate leads for the sales team. Sales teams use the messaging and tools to transform those leads into revenue. But a lack of alignment can sabotage your efforts.
Both sides might begin to complain that: "We're doing our job, but they just don't get it." The problem with these approaches is that they foster an us-versus-them attitude and miss the big picture. If sales is the storyteller of your organization, then marketing is the author.
9. Tailor for customer retention
Many sales and marketing teams spend the vast majority of their budgets and effort on customer acquisition. Meanwhile, the actual majority of your annual revenue likely comes from your existing customers, through renewals and upsells.
The challenge is, retention and expansion require a distinct messaging approach. Existing customers are in a different position than your potential customers. While customer acquisition is all about challenging the status quo to get buyers switching to your solution, customer retention and expansion require you to reinforce your position as their status quo.
10. Implement ongoing training
Most training efforts are based on competencies supported by a curriculum that gets scheduled on calendar-based availability. But to be as effective and efficient as you need to be today, your sales training has to stretch to new levels of flexibility, customization, and situational relevance. Using a flexible, on-demand training model enables you to deploy it at the drop of a hat to solve problems as they occur.
How to Build a Sales Strategy in 5 Steps
Developing sales goals is easier said than done. Your sales strategy should include both long-term goals for the company as well as short-term goals that focus on getting enough sales this month or quarter.
But above all, your sales goals should be SMART:
Specific
Measurable
Attainable
Realistic
Timely
Discuss goals with your sales team. Set business goals, not only for the sales organization in general but also for each step in your strategy. As you plan new initiatives, create goals that will tell you whether or not these are successful. Plan time to review your results and compare them with the original goals that you set.
First step: Create Your Ideal Customer Profile
Having a clear view of whom you're selling to is an essential part of your sales strategy. Taking time to create customer profiles or buyer personas will help you understand which customers are most successful with your product, and which traits they have in common. Your ideal customer profile will help your team focus on the sales that can bring the most value to your business.
Accurate personas require you to gather data from both your customers and analytics. When creating your buyer persona(s), consider including customer demographics, behavior patterns, motivations, and goals. In order to gather this data, you could:
Conduct customer surveys or questionnaires
Conduct in-person customer interviews
Conduct user testing
Interview customer-facing employees
Gather analytics from social media and your website
Second step: Evaluate the Different Types of Sales Strategies
The type of sales strategy you choose will depend on how your team is built, how customers typically find out about you, and where you can best engage new customers in the buying process.
For example, if you already have a high number of leads that come through word-of-mouth or your website, you may want to focus more time on inbound sales strategies.
On the other hand, if your business is new and has a limited web presence, you may want to adjust your tactics to focus on developing new business through outbound sales.
Third step: Develop a Clear Sales Process
Your sales process is a guideline that takes your team through the steps that lead from first contact to final sale.
Through each stage in the customer journey, choose the specific sales strategies that your sales reps should use. Develop a plan based on which strategies you've seen work previously, but be flexible as things will change over time.
Fourth step: Build Your Documentation and Sales Stack
You can only implement strategies if they are clearly documented and your team has the right resources to complete them.
First, create your minimum viable sales documentation, including a clear value proposition, your sales pitch, and anything else you consider absolutely essential to your sales team.
Next, plan out your sales stack. Which tools will your team use for generating new leads? How will they communicate with prospects and with each other? Link each strategy to the right tool, and you'll have a great plan in place.
Fifth step: Track and Analyze Sales Data
Keeping track of key sales metrics like conversion rates, team activity, customer lifetime value, profit margin, and sales velocity will help you see how your sales strategy is working and whether you need to adjust.
Ongoing sales analysis is how you'll monitor your team's overall performance and the effectiveness of the strategies you're implementing.
Sales initiatives to support sales strategies
Sales initiatives are projects to achieve certain sales-related goals. These campaigns can help sales team members better reach audiences, generate leads, promote and sell products and services, and reach sales targets. Initiatives can also help with improving various kinds of internal processes like documentation and reporting, communication, collaboration, productivity, and performance.
Here are a few examples of common sales initiatives:
Establish Key Performance Indicators (KPIs)

Key performance indicators (KPIs) are quantifiable metrics that track performance and progress toward a specific goal. Dividing work into achievable milestones can inspire teams to work towards them each day.

Use a Customer Relationship Management (CRM) system

Customer relationship management systems enable sales team members to track customer data. These systems help a company manage all its interactions with current and potential customers. By monitoring accounts, salespeople can solve issues, support high retention rates and encourage sales growth.

Foster a positive work atmosphere

In a positive work environment, employees have the energy and motivation to perform well. You can support employees by providing fair compensation and benefits, assigning manageable workloads, offering incentives, and providing positive feedback. With high morale, salespeople can approach prospects and clients with care and confidence.
B2B sales strategy examples
B2B sales require different strategies than B2C sales, so let's take a look at some examples.
Develop a lead-nurturing plan
Leverage account-based marketing
Create a follow-up plan
1. Develop a lead-nurturing plan
If you don't close the deal immediately, it doesn't mean that the customer will never buy from you. Continue nurturing your leads by keeping up frequent value-adding conversations and communications.
2. Leverage account-based marketing
Even if your product or service caters to many different industries, approaching every single one as your target market leads to impersonal and ineffective sales approaches.
Instead of casting a wide net and then filtering through to find companies that are interested in your product, point the boat in the other direction:
Identify your target companies first, then approach them with personalized sales solutions. You'll make them feel special and they're more likely to be receptive to what you have to say.
3. Create a follow-up plan
Now that you've finished the sales call or pitch meeting, do you just sit around twiddling your thumbs? Many B2B sellers make the common mistake of not following up with a potential customer. Always follow up with leads after first contact—they'll feel valued and it reminds them to consider your pitch again.
A summary of sales strategies
A strong sales strategy is an absolute necessity for any business, but especially for a growth-minded business. Once the company has chosen between inbound and outbound sales, there are many techniques they can implement to support its sales strategy, whether they are B2C or B2B brands. So, what are you waiting for? Your big revenue numbers are just a sales strategy away!
Best tools for you