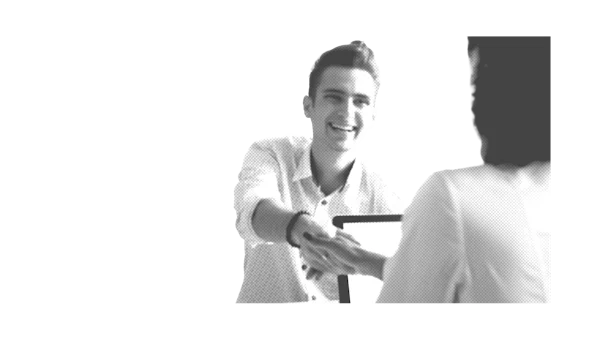 A loyalty program for B2B customers: the perks of customer retention with better communication
Gaining and retaining customers and clients have always been and will most likely continue to be a tedious task. Companies' value grows according to the number of customers they gain, but reputation grows, even more, when the customer is loyal thanks to unique experiences felt every time, they deal with your company and brand. So why is customer loyalty important, you ask? All will be explained in the article below. You'll read from the what, how, and types. Happy read!
What is a B2B loyalty program?
The definition of a loyalty program for B2B customers
A loyalty program for B2B customers is the way a company gains, engages, and keeps a customer for their business. If you invest in a customer loyalty program, it is essential for B2B companies. It allows them to build long-lasting relationships and receive more opportunities and benefits from their clients.
A b2b customer or client who is thrilled with the experience of your product or simply your brand will most likely purchase it again and aid the business to increase their value, loyalty, and the use of their loyalty program while sustaining market share.
But of course, a B2B customer loyalty program can only work with a good customer loyalty management that understands the needs of the company as well as the customer's needs.
And here are a few things you should think about when it comes to setting up your loyalty program:
How to build the B2B loyalty program: Be present on multiple channels, leaving room for better customer communication and satisfaction. Being able to contact your customer service on all platforms matters. Chatbots are one of the ways to build a loyalty program. It helps organize all customer's chats. Focus on your B2B (business to business) customers and only them, not other companies' strategies. They won't tell you what to do when it comes to your business and b2b customers' loyalty program. So, focus on the source! Even CRM can come in handy for business because it stores all emails, chats in one place, making responses and findings of previous chats easier to trace.
How do you deal with the mixture of rewards and benefits, that is to, it should be equally rewarding for them but beneficial for the business. Or vice versa.
Enhancing your technology tools: Yes, this is key to customer loyalty programs! Though sometimes, unavoidable, try your best to dodge business technology mishaps.
Designing creative services: with good a business marketing strategy, you get creative rewards, customer loyalty programs, and increase product sales for your business' brand.
Billing engine: which permits keeping track of b2b (business to business) customers' accounts, provides invoices and reports for business management as well as keeps a record of business' payments from the b2b (business to business) customers' account.
The benefits for the customers
B2b Customer Engagement is improved:
Rewards, gifts, and incentives help to create a satisfying customer experience, which in turn builds brand affinity. The more businesses' products and services respond to the customers' needs, the more it improves the level of loyalty and understanding between you both.
B2b Customer service is improved:
It relates to what happens before a customer purchases and after purchase, of course. The great experiences do not end at sold. If a customer has a problem, and you deal with it efficiently, then you have yourself a pleased customer who is most likely to buy again. It is an ongoing relationship. So, this leads to,
B2b Community marketing: Creating this space where b2b (business to business) customers can exchange their opinions on the product they bought and get a response back from the company would be the icing on the cake. They can comment and exchange, like and dislike. They will feel like their opinions matter, and that in turn is beneficial for a business-to-business loyalty program.
The benefits for the company
Loyalty programs increase sales and revenue: B2b (business to business) Customer loyalty program matters because if customers feel valued, and your company is present to give them the best experience by answering to their beck and call, this will make them want to spend more on each transaction without fail. It even goes to say that, if a product is out of stock, thanks to such good customer and product service, they literally wait for it to come back again.
Prevent seeking new customers, which generally leads to more spending than profits. Cash is not always free-flowing for some businesses. So much time would be saved focusing on the ones you do have, who will potentially brag about your brand to others. It's a double whammy that automatically leads to more referrals for your business to the business loyalty program and even tests of new products and offerings acceptances
Brand advocates: This is the most natural yet, random way of business-to-business loyalty program branding. It saves money for your business. You get original and real praises from people who have used your business's brand products. They tell their surroundings about the benefits your product(s) and service(s) have given them. People find it easier to believe people in their circle who promote and rave about a product, then a company actually promoting it. Why? Well, because everyone knows a company's main goal is to sell, therefore, it is difficult to basically distinguish the truth from the fake or should I say, the money grabbers.
For example, in your loyalty business program, you can use the method of a percentage off for a friend referral. You obtain a new customer while keeping the loyal one. It is such good news for business.
How to build loyalty for B2B customers?
To begin, try to avoid jumping into a customer loyalty program blindly. It could be a waste of time and funds. Keep in mind, that a b2b (business to business) customer loyalty program (as the name says) is built by understanding your customers' needs then how and why they spend on your products.
For example, if it is a purchase on a or hair product(s), you will get to know the reason for that specific shampoo, conditioner, etc., and see the reason why they bought it or them. Because of the descriptions, which have benefited you both on your website page, it could more or less give you a clear picture of that client's type of hair. And because of this, you would be able to send them recommendations of more products that are either the same but remodeled, or compatible ones.
Do not forget to focus on the time spent browsing your products' website page. Perhaps, you should pay attention to your data, on getting the necessary information concerning the frequency of clicks and interests in your business' brand. This can only end with positive outcomes for the business of the brand as there are many benefits such as:
Being proactive & Anticipating Needs: As the business world is filled with competition, it is important to stay ahead of the game and optimize your business loyalty program strategy in order to respond quickly to b2b (business to business) customers' needs. With b2b customers sometimes using so many channels to access your website, it is a must for you to be organized. This is where data can save your life, as it brings customers together by saving everything in one folder.
Lessening Risk & Fraud: So that your website stays free of bugs and hackers. Nothing is more hindering for your business, brand value, and loyalty than having a b2b customer or client make a purchase and having someone read their personal information, that is to say, their credit card information.
Delivering Relevant Products: As it was previously mentioned, if you are able to see what your customer or client clicks on and the type of products they like to buy from your brand or are potentially interested in, then, you can send relevant newsletters and promotions or rewards to them. Or, you could even try to convince them to buy something new for a change, if the customer loyalty is that strong, of course.
Personalization & Service: It can allow a company to have an idea of the customer's personality, making them feel valued. Data can even give you the geographical location of said customer or client in real-time. Each demand and price depend on what country the customer lives in. Thanks to this, you can deliver personalized products.
Optimizing & Improving the Customer Experience: Well there is nothing new here is there? If you study your data by improving your business operations, which deals with the production of goods or services, and keeping it on point, then you have the perfect customer experience. It is a benefit for both parties, increasing incentive and brand loyalty. Calculating NPS helps you know customer satisfaction.
Then, there is the general thought process like how would your program reward your customer once it is set in motion.
Give the customers or clients a reason to buy: to want to sign up for your newsletter. For example, what will they gain if they sign up? Do they gain points if they spend money on a product on your website? Do those certain amounts of points end in free products or half-price products? The solutions are endless, and the floor is yours.
Create an incentive: what set your company and brand apart? Make clients want to spend money on your brand. Good company marketing and loyalty programs equal an increase in sales revenue and client satisfaction and loyalty.
Personify your rewards: It is not about sending out promotions and newsletters to everyone. You must customize your service and send it to the target (customer). Create a variety of rewards. All wants and needs are different. You want that return visit.
If you can, don't forget to give back: whether it is to the community or the environment. Some customers love knowing that they are giving back, every time they purchase something.
What type of B2B loyalty programs exists?
But first, what is it? It is the different type of digital or non-digital methods a company uses to retain customers or clients. It is usually expressed in the form of offers in loyalty programs.
Points programs:
It is pretty evident. The loyalty points program reward is that customers receive loyalty points and benefits as they buy and the more they buy. Though it may have its cons, the pros are that for this loyalty program, it is free to sign up and create a membership. And no one usually wants to miss out on the opportunity for rewards.
Cashback loyalty program:
It is pretty much like the loyalty points programs rewards but with getting cash in return or coupons. You can take advantage of this during the holidays, especially at Christmas.
Spend based-loyalty program:
It is to get loyalty credits back every time you spend on a business's brand and take care of the sales engagement.
Tiered loyalty program:
It encourages clients to purchase more. It's like a race and being first in order to get the gold. This is what this program is about. The more you purchase, the more gifts you will receive.
VIP member club program:
It involves clients paying a monthly or annual fee to get exclusive, early access to new drops, discounts, or benefits, exclusive to members only. This means that if you are not signed up, you usually miss out on things you probably could have got if you were a member. When sales now become accessible to the non-members, certain things are no longer available because VIP member clients got the first dibs.
Discount program:
In this discount program and loyalty program, the customer gets a certain amount of money off a purchase as a reward. It is also known as sales, where prices are reduced or cut from the original prices.
To conclude, there are many advantages to a customer loyalty program for the customer and the company. The customer gets to feel heard, whereas the company gains affinity, loyalty as well as revenue. The key is to focus on transparency with your clients. They should know what they are buying as well as what they can get in return. The point is for them to easily understand the loyalty programs, so they can collect their rewards, or else they would be on to the next.
Best tools for you