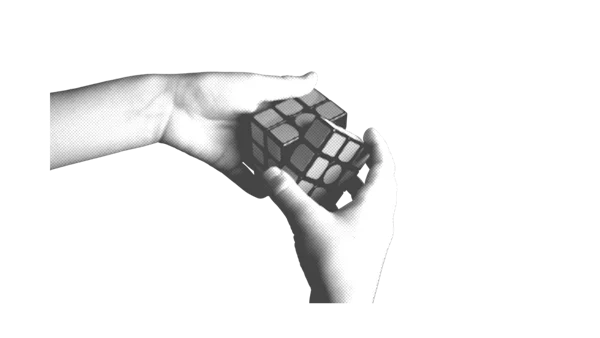 Conquer more prospects with a clear vision on your sales cycle
Business owners, sales rep, you name it! Anyone wishing to grow the revenue of their business should start by understanding how their sales cycle works and how to improve it.
A healthy and short sales cycle will be your best bet for sustaining active pipelines and keeping your customers happy and coming back every day.
Here's everything you need to know about creating a manageable and successful sales cycle. 💸
What is the sales cycle?
A sales cycle refers to every point that touches the sales process, from the first time a client encounters your product to them buying into it to you following up for future purchases.
In other words, a sales cycle maps out a customer's entire journey, effectively serving as a roadmap for any salesperson to develop a strategy to keep the customer interested and willing to buy into the service or product.
For the sales cycle to exist, your sales team needs to develop a clear process that can be repeated time and time again to turn a lead into a customer.
What are the 7 stages of a sales cycle?
There are seven stages in a sales cycle that will take your customer from a curious lead to a confirmed customer. These seven steps of a sales cycle are the same no matter the industry or company configuration, so they're easy to apply repeatedly (each month, quarter, semester, etc.).
Stage 1: Find leads
When searching for leads at the beginning of your sales cycle, you're exploring the consumer market to determine who might be interested in your products. When you find these people, otherwise known as leads, you can add them to your sales pipeline.
You will successfully find leads when you have determined your buyer persona and your target customer.
☝️ Remember: stage number 1 of a sales cycle is not a selling stage. Gather the leads you think match your buyer personas and add their contact information to your Customer Relationship Management (CRM) platform.
Stage 2: Connect with leads
Creating a database of potential leads is one thing. Understanding what they need and want is another. The second stage of the sales cycle is dedicated to earning your lead's trust.
During this stage, you should consider reaching out to potential leads with relevant information that could steer them toward your product and/or service.
To do so, consider for example developing a robust email marketing campaign that addresses their challenges or needs directly.
Stage 3: Qualify leads
Every lead is not a prospect. To move your leads to the prospect category, you'll need to go through the qualification stage of your sales cycle.
While a lead refers to average people in a sales cycle who may be a good fit for your product or service based on the various buyer personas you have developed internally, they don't, by default, have the interest or the resources to buy into what you are offering them.
When we speak of prospects, we refer to leads with the means and the interest to purchase whatever your company is trying to sell. During the qualifying stage, your prospects become important agents in your sales cycle.
During the qualifying stage of the sales cycle, you're going to want to ask yourself some basic questions:
Is the lead interested in your service or product?
Does the lead need it?
Is your product or service within the lead's budget?
Can the lead make a purchasing decision, or do they need to put you in touch with someone who can?
You should answer yes to all these questions to move a lead into the prospect category.
If you answered no to any of them, move that lead's contact information to a different database, so you can check back in with them later when their needs or resources might have changed.
Stage 4: Pitch to prospects
The fourth stage in the sales cycle is presenting your product or service to your prospect. This is when your sales team starts to get active.
Depending on your offering, you may want to:
share a demo, have a one-on-one conversation or develop a CRM campaign to send targeted communication to your prospect.
When reaching out to your prospects, remember you should follow the basic structure of a classic sales pitch:
First, introduce yourself and your company to your prospect. You'll want to outline what you have identified as their need and all the benefits of your business solution for it.
Second, you'll need to explain why you have the solution. This often involves backing up your argument with data. Your prospect will want to be sure you know what you're talking about.
Third, summarize everything concisely and clearly. The last thing you want is to confuse and, as such, lose your prospect's interest.
Finally, make yourself available for any questions. This will establish more trust between you and your prospect.
Stage 5: Overcome the reluctance
While a prospect can be entirely on board with what you're selling, that doesn't mean they'll bite the bullet just as quickly as their willingness to speak with you. Most prospects will be skeptical and may need some convincing to take be taken to the next stage of the sales cycle. This is where your keen sales rep skills come in.
Use their skepticism to your advantage to explain why your service or product is worth their money. Objections and reluctance don't need to mean that the sale is impossible. It means that you may need to work a little harder to close the deal.
It would be best if you were prepared to respond to objections related to:
costs,
competition,
and some of your product's shortcomings.
For example, have your value proposition handy, and be very clear about what the prospect is getting for their money.
Stage 6: Closing the deal
As one of the most important sales cycle stages, closing the deal is what makes or breaks your business model. There are three main ways of making sure that you close the deal:
The Suggestion Close: Give your prospect purchasing options to empower their decision-making.
The Urgency Close: Provide limited-time offers or your product at a discounted price to make sure you close the deal.
The Assumptive Close: Act as if your prospect has already agreed to close the deal.
If you can't close the deal, even after following all the steps, spend some time taking stock. You'll want to understand precisely what happened and what went wrong in your sales cycle to ensure this doesn't occur again (or at least not as often).
Stage 7: Nurture new customers
Congratulations! You have turned your lead into a prospect and your prospect into a customer. Now, make sure they stay happy and keep coming back.
The last stage of the sales cycle is essential to keep your business going. You want your customers to keep coming back and to refer your product or service to their friends, family, and colleagues.
One way to nurture your relationship with new customers is to make sure their buying process is seamless. You might also want to work closely with your marketing teams to keep your messaging relevant. Check in regularly, but not too often.
When your customer is happy, you can ask them for a referral or ask them to purchase your product again.
Why is the sales cycle process important?
The sales cycle is important because it allows businesses to keep track of their sales processes.
When you work with a sales cycle strategy, you can easily track the length of your cycle compared to other businesses providing similar products or services in your industry. The shorter a successful sales cycle is, the more efficient your team is at selling your goods.
If you have realized that your sales cycle is much slower than your competitors, then you will want to analyze each of its steps to identify your shortcomings and ways to optimize your process.
By developing a robust sales cycle process, you're giving yourself the tools to break down your corporate behaviors and decisions, and problem-solve.
4 best practices for creating a good sales cycle process
To create a good sales process, you need to take the time to understand your overall sales cycle. Best practices for creating a good sales process include:
Identifying any leaks in your sales pipeline
When your sales pipeline is leaking, prospective leads come to your website, but you cannot maintain them as leads in your pipeline or turn them into prospects.
If your leads aren't converting into prospects, then you'll have to double down on your prospecting efforts and establish guidelines to do so (like buyer persona redesign, customer data analysis, etc.).
You might also want to establish processes to turn prospects into customers. Taking the time to identify these issues will help you establish a process that rings true to your customer experience.
Unclog your pipeline
A clogged pipeline refers to when your leads are stuck in a specific stage in your sales cycle. To unclog your pipeline, you'll want to:
Determine at which stage it is clogged,
structure lead nurturing campaigns to keep the leads moving along the sales cycle,
nurture your leads and keep following up with them so that you stay top of mind.
Once you have followed these three steps, you should be able to consider your pipeline unclogged.
Match your sales process to your customers
Your sales process must necessarily match your customers' experiences and needs. Even if your sales cycle is quick and efficient, if your customer needs change and you don't change with them, you will experience a decrease in sales.
To do so, create new buyer personas every time your business provides a new service or expands into a new industry.
Measure KPI
When you set up a sales process, you must ensure every salesperson understands and implements it.
Compare key performance metrics between the previous process and the new one. The results will determine whether your sales process is efficient or not.
How do you manage your sales cycle?
When you implement a sales cycle process, you will want to manage your sales cycle so that it stays efficient and profitable. This means looking at every step and making adjustments whenever necessary. To effectively manage your sales cycle, consider the following:
Tracking conversion rates between sales cycle stages,
tracking your sales cycle length,
using a CRM platform to manage your contacts and outreach efforts,
systematically training your staff,
focus on nurturing your reputation and relationship with customers.
If you follow the above steps, you'll ensure nothing falls through the cracks and that your business continues to grow.
Work with the best sales cycle: your takeaways
If there's one thing you should remember from reading this article, it's that to keep your customers coming back, you need to have a clear vision of how your sales cycle functions, like how to keep it up to date on current customer needs and how to anticipate any roadblocks.
From identifying leads to securing prospects to acquiring long-term customers, a sales cycle is your golden ticket to staying front of mind. 💰
Best tools for you