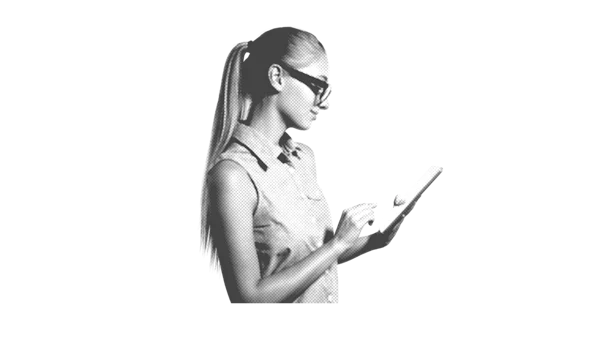 Customer Journey Stages- Opportunities, Steps and Examples
The Customer Journey is the culmination of all the interactions actions your company has had with a buyer, across various stages, from consideration to the recommendation of a product or service. The Customer Journey can happen either in-store or online, or even a combination of the two, normally internet research and then purchase in-shop.
Customer Journey is a bigger, more encompassing term than purchase journey because it includes the periods before and after the purchase happens, it takes into account the entirety of the customer experience.
Moreover, the goal of the Customer Journey is to allow the sales and marketing teams, more specifically, to understand what the customer goes through so that they can improve the customer process.
Especially now with the emergence of recent technologies and tools to analyze customer data, the customer journey is rich in detail, but also more complex than ever. Today, you have to be present both online and offline, increase the points of contact with customers, and change the traditional customer channels into Omni channels.
Below you'll find out the reasons why you need to know about this and also find out the key stages.
Why Learn About the Customer Journey? One Word: Opportunities
By analyzing it:
You're able to learn about the different stages that a customer goes through
Find out through which channels they go through, online/offline
Discover their breaking points, and their moment of truth
Learn about their motivations and behavior
By learning these things about your customers, you'll be able to be at the right place at the right time to give them tailored offers and to guide them to purchase.
Studying the customer journey therefore can contribute to the overall inbound marketing strategy, which is targeted towards the consumer, and aims to:
Target the right people
Attract them towards your company, by giving them relevant and engaging content and accurately responding to their problems
Offer them a good customer experience
Eventually, create loyal customers
And subsequently:
Optimize the investments in marketing and communications
Attract and convert more customers
Detect growth levers, strong and weak points of the company or the product at each stage
4 Stages of the Customer Journey
1- Awareness and Research
This step includes:
Identifying the customer's needs
Defining priority criteria
Research of generic information on the product
This is the moment where:
Where you identify their problem or motivation for buying the product
Where you offer them informative content on the product or service corresponding to their needs or wants
2- Consideration and Offer Comparison
When the word "consideration" is used in this context, it means evaluation of the offer. An example of this could be a prospect who goes to the shop to try a product or goes online to do some research and maybe even look at other products to compare. A prospect usually considers multiple things before deciding to go with a specific offer, among them are:
Characteristics of the product
Additional services (warranty, shipping, etc.)
Price
Customer experience, mostly from past customer reviews
This is the moment when, as a company, you have to put all the cards on the table and show all of your strengths. Furthermore, don't hesitate to use techniques like "drive to store" or "click and collect" to bring the prospect closer and show them more of your company.
According to a poll conducted by GE Capital Retail Bank, it's estimated that 81% of retailer shoppers in the US research a product before they buy it. Most of this research takes place online before visiting a shop in person, therefore a well-established and constructed digital, SEO strategy, as well as a natural and fluid website, is quintessential for a positive customer journey.
3- Decision
This involves:
Purchasing the product, possibly picking it up in-store
Ordering the product online then getting it
Even if the sale is completed, there are still several important elements to keep in mind:
The atmosphere of the shop
The level of kindness and welcoming-ness your staff shows to the customer in-store
Wait time in lines for the register
Speed of delivery
Availability of items in the shop
Overall customer service, etc.
4- Retention
To retain a customer, a company has to do everything to make them want to come back. Companies also have to provide excellent after-sales service to keep a good image of their brand. This could come in the form of:
Answering requests and demands in the context of after-sales service
Technical support, if this applies to your product or service
Personalized promotional offers
This would also be the ideal time to send out a customer satisfaction survey, to collect feedback that might be helpful for you and your business in building a better customer journey.
Note: We can dissect the customer journey into 10 specific stages, those being:
Raising awareness
Research
Selection
Acquisition
Discovery
Use
Maintenance
Loyalty
Recommendation
Engagement
Map Out a Customer's Journey
What is a Customer Journey Map?
To see the entire customer journey and fill in all the pertinent information, you should consider using a Customer Journey map, also known as the Customer Journey model. To make a Customer Journey map, you have to ask yourself the following questions:
What channels did your customers use that lead them to you?
What kind of user experience did they have doing that?
Mapping out a customer's journey allows you to visualize and identify every point of contact your customer has had with you and your product, and more interestingly, at specific stages of their customer "life", and across all channels. It's also highly collaborative, it gives a collective vision and common objectives to all involved sectors of a business.
In the case of diverse customer profiles, a company can choose to concentrate on:
On the target profile or "persona" which is most likely to buy their product or service
All types of customer profiles, in that case, the company will have a lot of time and effort developing a journey and strategy to satisfy each type of customer
What Data Should I Use?
A Customer Journey Map is made up of a variety of data, including:
Navigation analysis on your site, for example, the most visited page
Customer relation and marketing campaign data
Customer satisfaction surveys
In-store visits
Statistics
It's also possible to concentrate on:
Certain points of contact, those which have the biggest impact or seem to frustrate the most people, after-sale service for example
Certain steps of the customer journey, especially "customer onboarding", meaning helping a new customer use the product or service
Circumstantial customer journeys, ending of a contract for a telecommunications company
Examples of Customer Journeys and Maps
A customer journey map takes into account many things:
Points of contacts with different sectors and departments of a company, also known as touchpoints
Place of sale, in-store, online, etc.
Channels of communication, by phone, chat, mobile application, social media, etc.
The general feeling of a customer, emotional curve
Tips and Tools to Create a Customer Journey
Tips to Create a Customer Journey Map
Use figures and actionable data
Involve every part of your company to have a global customer journey
Dissect the customer journey down into tiny pieces so you can take targeted action
Rank your customer relation objectives in terms of importance
Run relations scenarios for each point and reason for contact
Define metrics for customer satisfaction
Start using Customer Relation Management (CRM) or adapted marketing software programs
A Minefield of Obstacles
You know your product by heart, but do you know your customers by heart? Do you know where they're coming from, what channels, and where they want to go, needs, and wants? Why and how did they get to you? If they decided not to buy from you, do you know why and how they decided that?
The customer journey, its analysis, the map, and its evolution through time and technological changes, all allow you to improve the customer experience.
Pairing your inbound marketing strategy with new and advanced software will allow you to improve every level of your customer experience for every customer and each of their concerns. By using intelligent software you'll be able to personalize and automate your marketing strategy decisions.
Best tools for you