Zoho Bigin has all the features you need to grow your business effectively, using:
Multiple sales pipelines
A unified customer database
Integrated VoIP
User-friendly interface
A mobile app
Integrations to all your favorite tools
The main features of Bigin
Many pipelines for each type of customer
Create many sales funnels with different custom steps. The pipeline view allows you to get a pleasing visual overview of your conversion funnel.
A unified source of truth for your customer info
From email addresses to interaction history at large, including past sales and more are all available in chronological order in one place. Be ready to start a conversation with your prospects at any time without missing any piece of crucial information.
Built-in VoIP and telephony
Integrated telephony features allow you to make and receive calls without a landline or mobile phone. Simply buy a phone number to give your team the best tools to contact prospects.
An easy to use, intuitive UI
Bigin is designed around minimalism: say goodbye to cumbersome features to focus on those that truly help your sales team and add value to your business.
Fully mobile
Use the mobile app provided for iOS and Android by Bigin to never miss an appointment and close deals from anywhere.
Editor: Zoho Corp
Strengths of Zoho Bigin
A fully-fledged CRM for small businesses
Minimalistic, mobile, powerful
Built-in VoIP and integrations
Certifications: ISO 27001, GDPR
Zoho Bigin demo and screenshots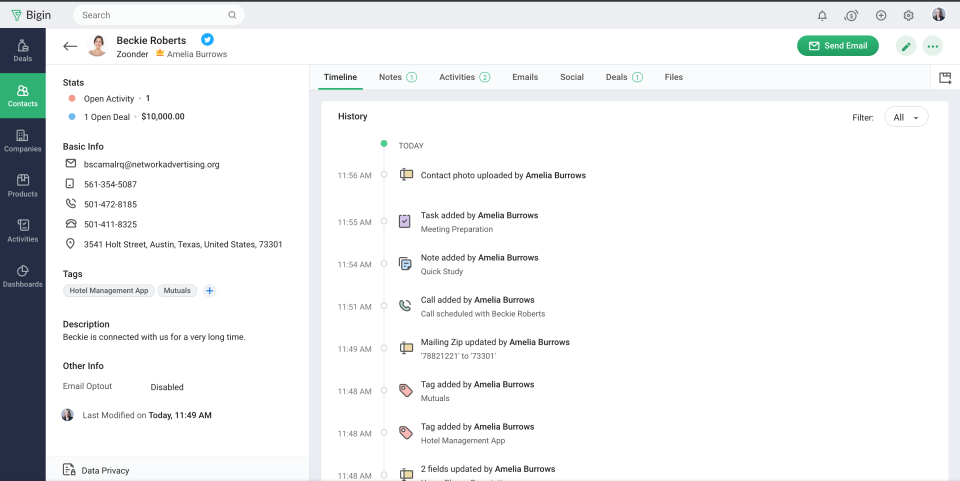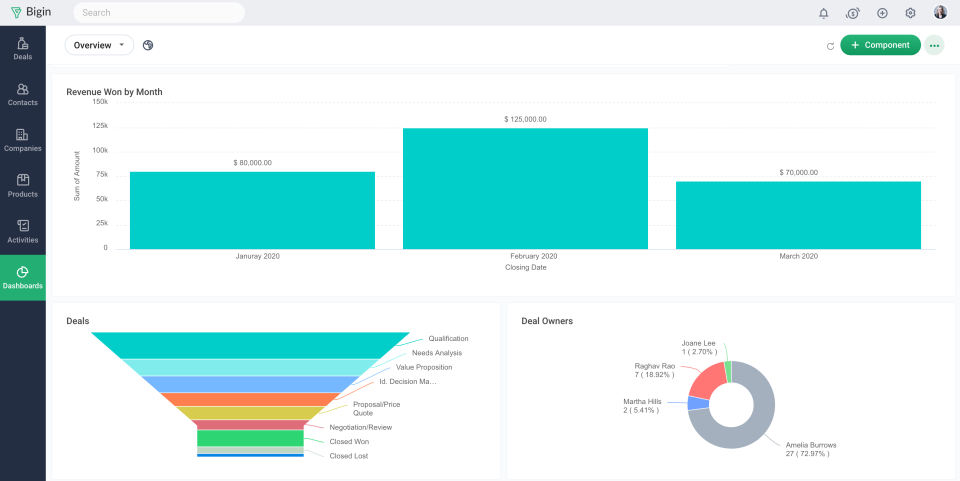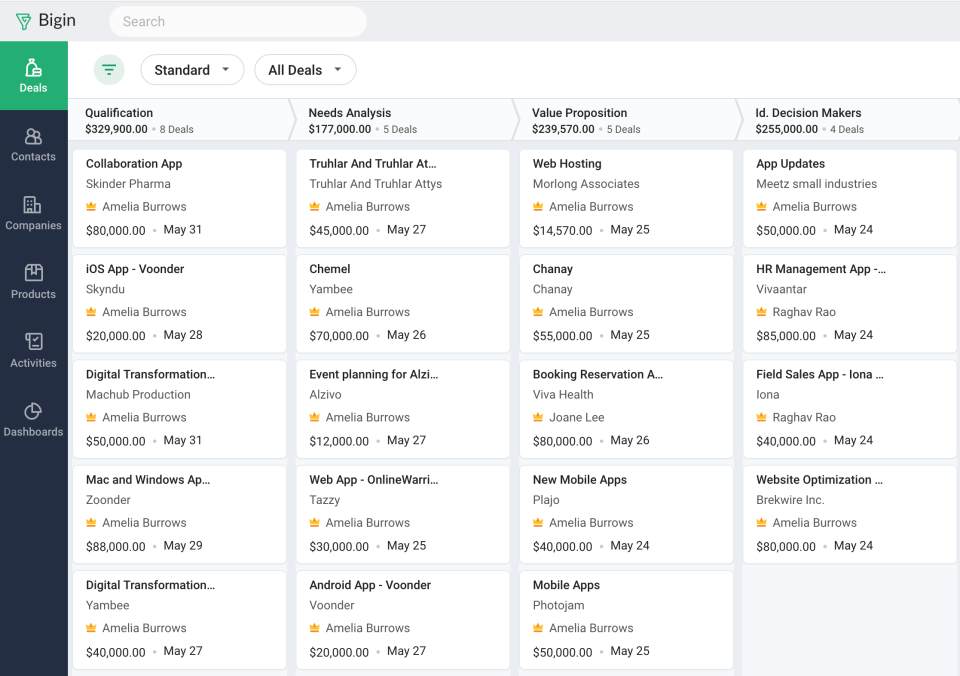 Zoho Bigin customers
No customer reference