No tracking, no improvement!

We believe that time is the most precious value. As it is a non-renewable good our mission is ro track and settle time of each work – and we do it on an ongoing basis, in terms of costs and revenues – so that time does not slip through our fingers.
It is all possible thanks to an excellent tool for tracking, settling, reporting, invoicing and analyzing valuable time – we have called it WorkTime Expert, an Expert in optimizing, settling and tracking your working time and increasing your profits.
Try it now for free for 14 days
WorkTime.Expert/Registration
The key features of the app:
It tracks time spent on a particular task and telephone conversations
It provides working time settlements according to all possible settlement methods
It provides with tasks assignments to coworkers or teams
It provides with manager panel
It provides with advanced reports and analytics
Records time on the cost and revenue side
Works offline and online
Editor: Empresoft
Strengths of Worktime Expert
Time tracking
Generating reports
Invoicing
Worktime Expert demo and screenshots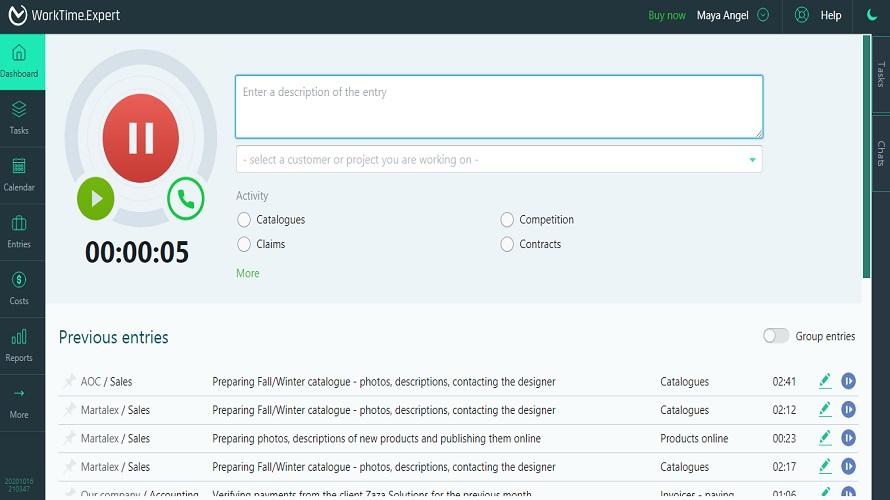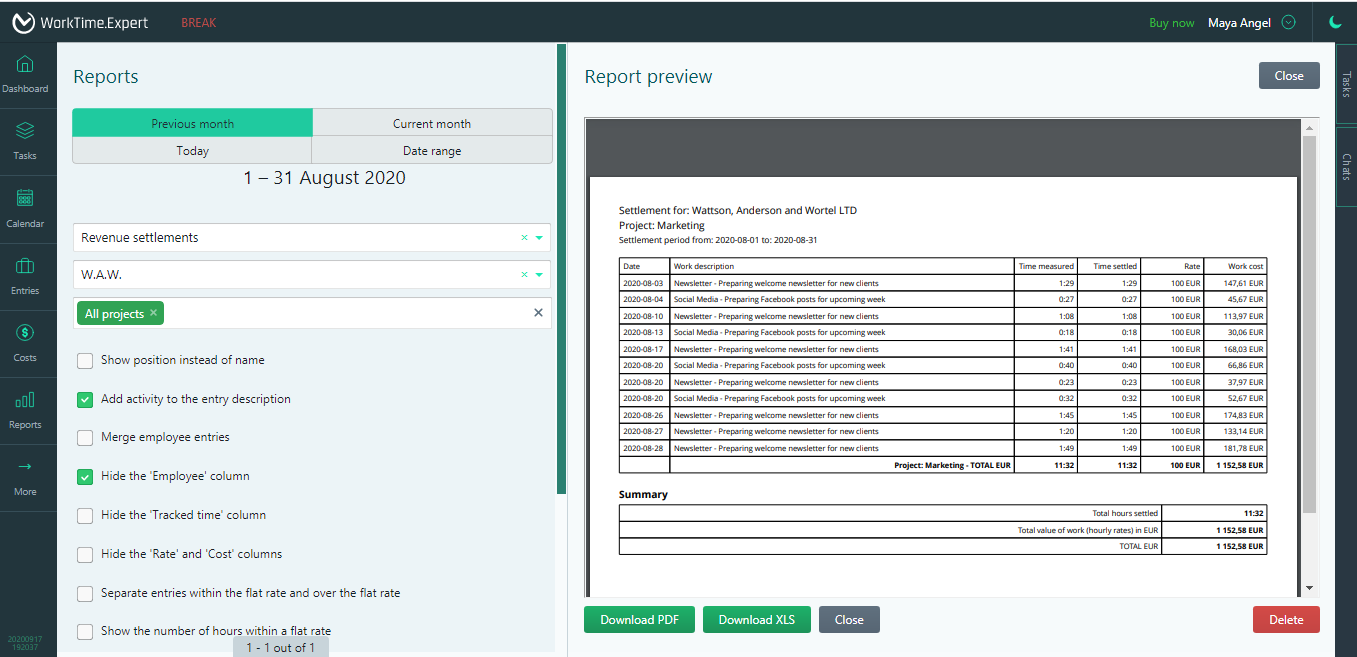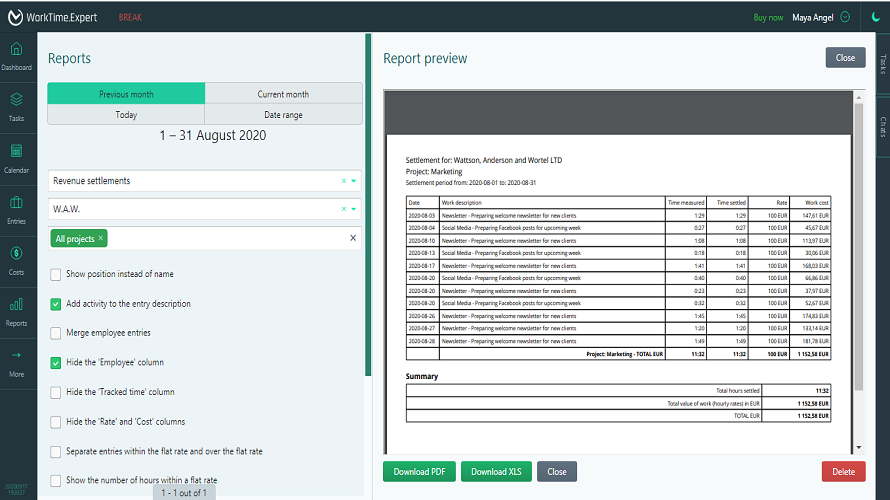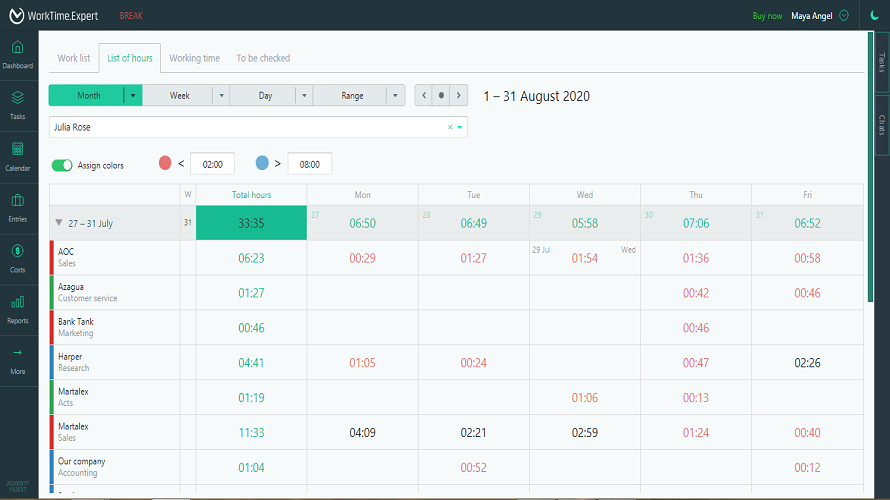 Worktime Expert customers