Eurécia Temps & Activités: in summary
More about Eurécia's timesheets software
A working time management solution adapted to all types of structures
You are a senior manager, administrative controller, manager or project manager, and you need to have a clear overview of your projects' progress and the amount of time worked by your teams and employees at all times.
Eurécia's Timesheet/Time and activity management application simplifies and increases the reliability of the process for submitting employee timesheets or activity reports, in terms of time worked or activities.
Profitability: Optimize the management and tracking of your employees' time
Eurécia calculates overtime automatically (the software is configured to comply with regulatory constraints relating to working time) and tracks the progress of projects in terms of budget and time spent. It also helps you keep better track of your margins. Finally, with just one click you can publish all the reports and dashboards you need to perform rigorous checks on project activities and profitability.
Timesheet : a software to accompany your employees every day
Your staff will have a powerful tool at their disposal
Your teams will be able to quickly and easily input their work hours (configured based on their work shift calendars), view their hours as completed, and submit their timesheets to managers for approval (automatic email notifications are issued to both managers and employees).
Managers or the HR department can then decide to export any overtime hours to the compensation days tracker that forms part of the Staff leave and absences management module. Employees can enter the amount of time they have worked (in hours or days) against cost accounts such as customer, project and task accounts. This makes it easier for management to track budgets (actual vs provisional) and calculate margins. Employees can also add, if necessary, activity reports, meeting minutes or any other relevant documents associated with their activities for the week.
A closer look at the project and activities timesheet solution
You can, of course, customize your report criteria and cost accounts, and their structure (no limit on the number of cost accounts). You can also set up distribution keys and manage each cost account according to the expected workload, the provisional budget and the invoicing type (actual or flat rate)
Prepare your pre-invoices with just one click.
Eurécia's solution eliminates the risk of errors associated with the re-entry of data, by simply exporting data to your accounting department or any other system.
Your managers and administrative controllers will have access, at all times, to an accurate and analytical overview of all your organization's activities... and their profitability!
Its benefits
Savetime and activity management
Reliability monitoring of working time
Manage company performance
Certifications:GDPR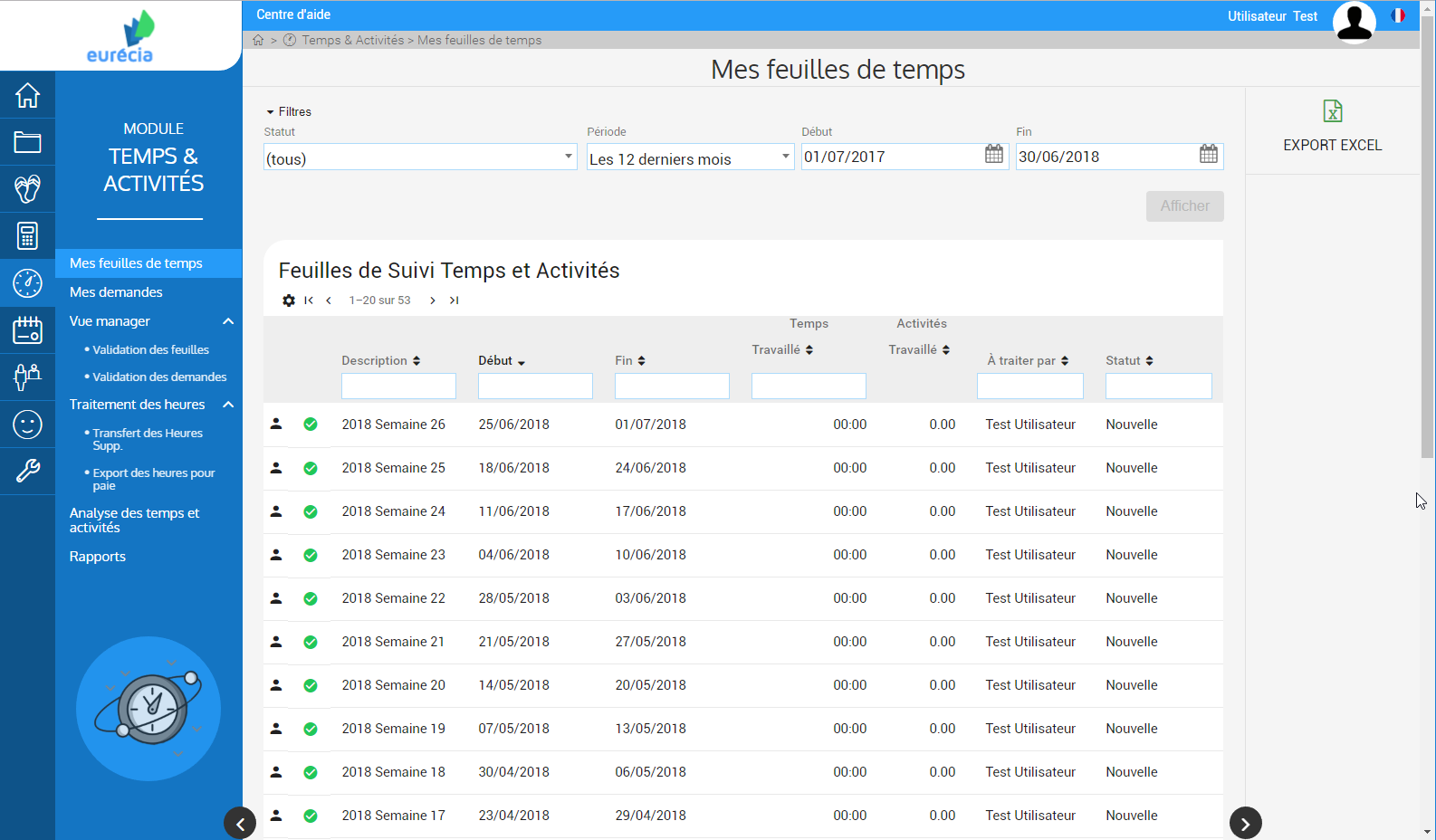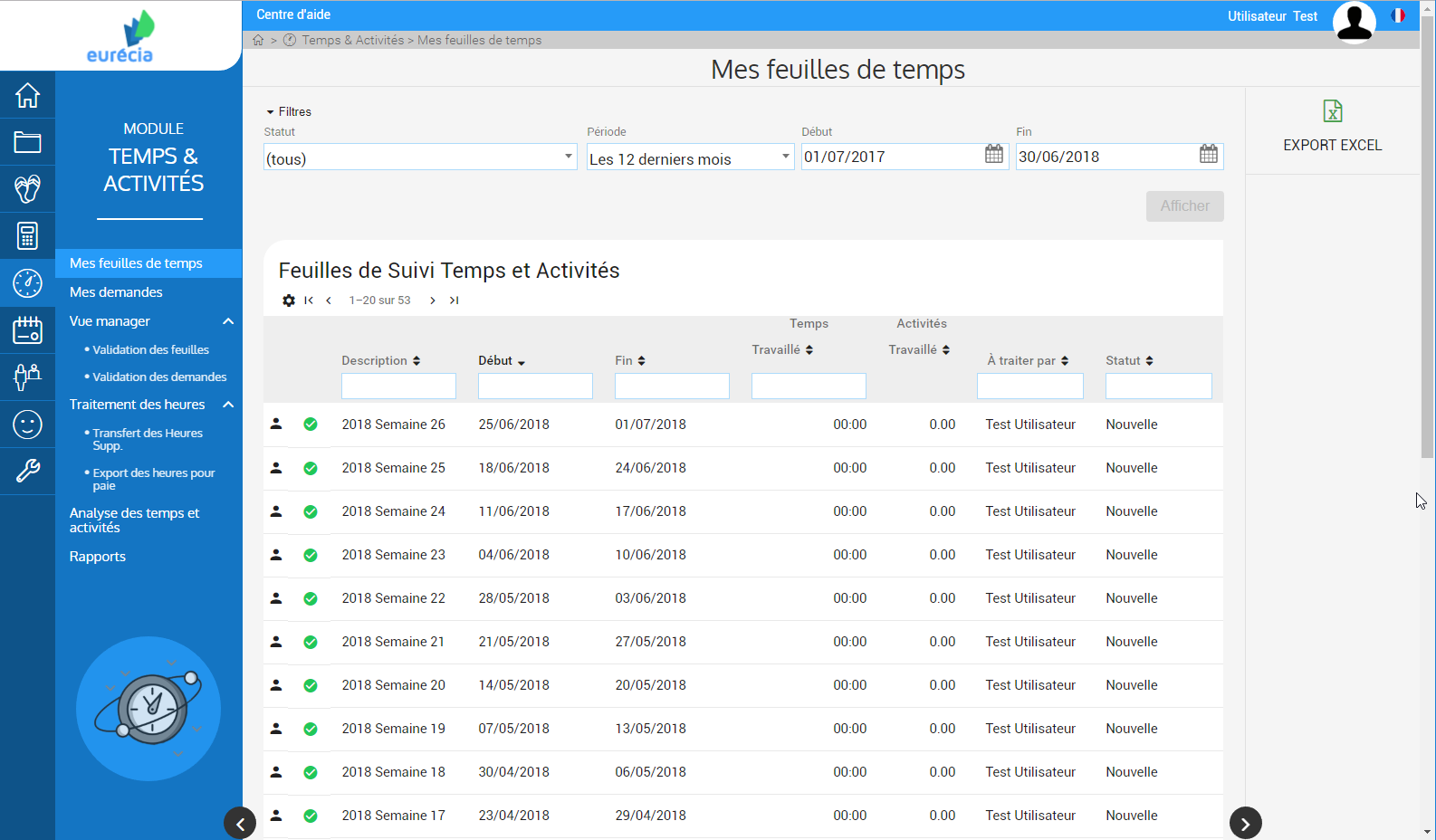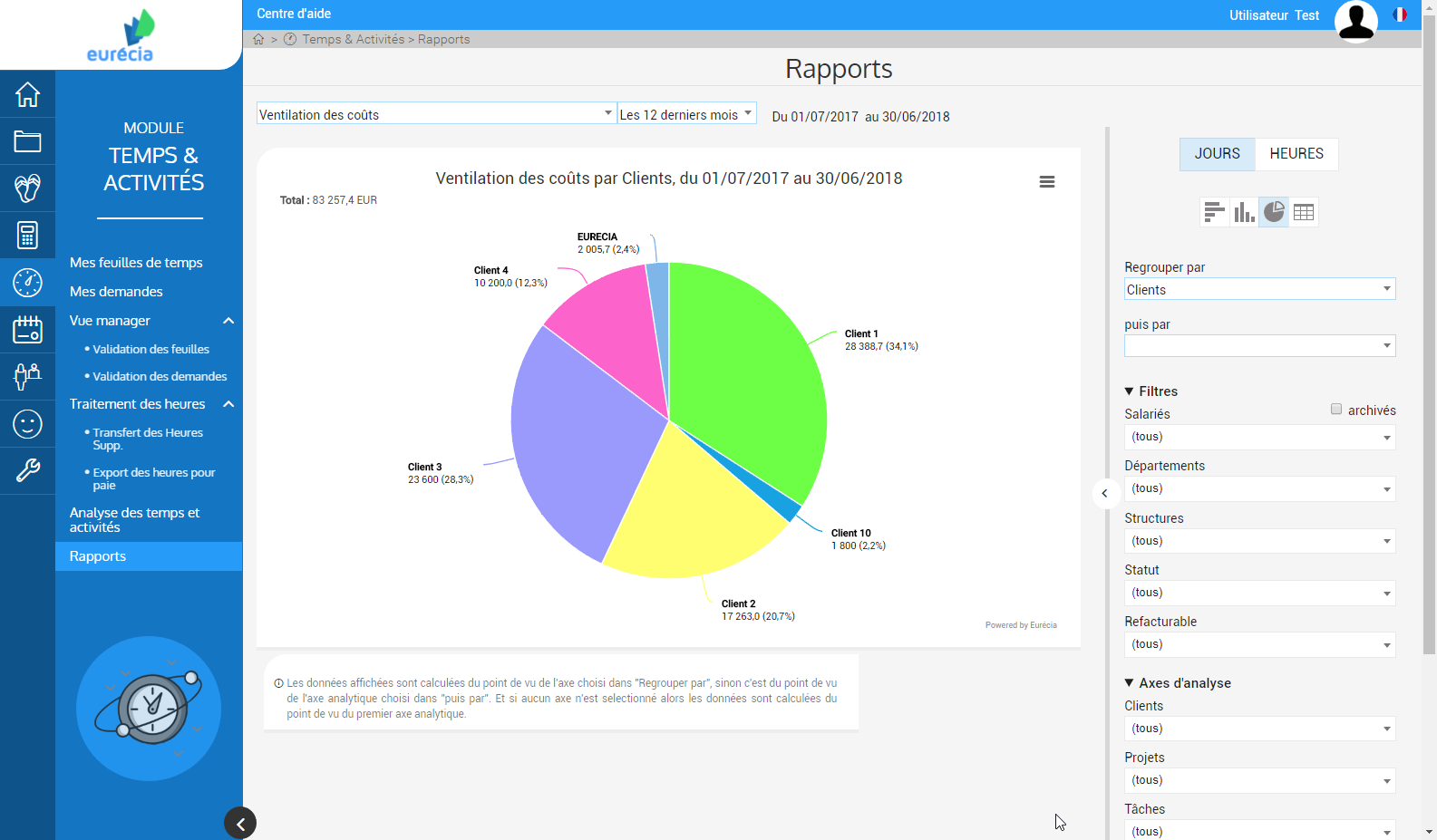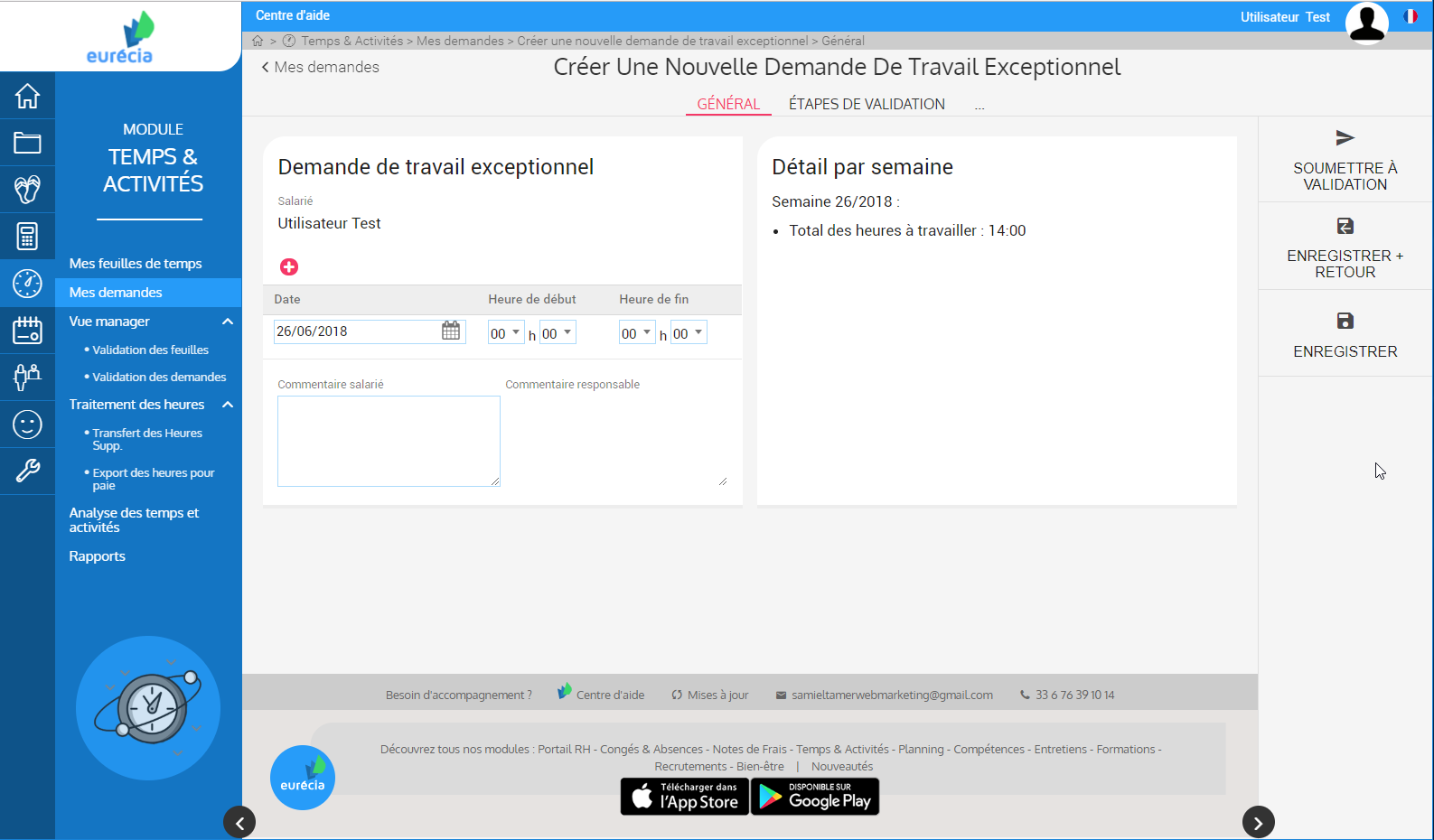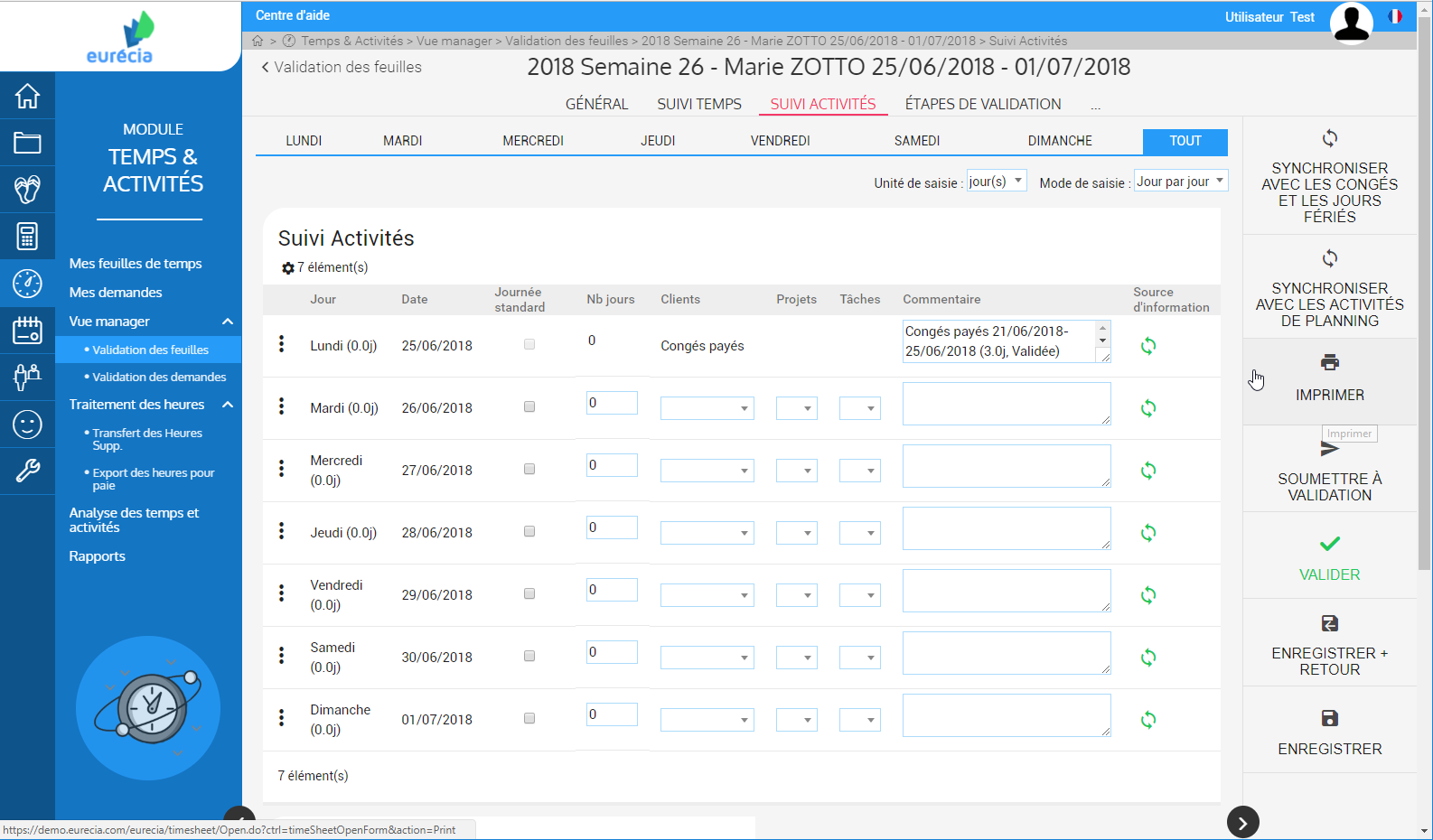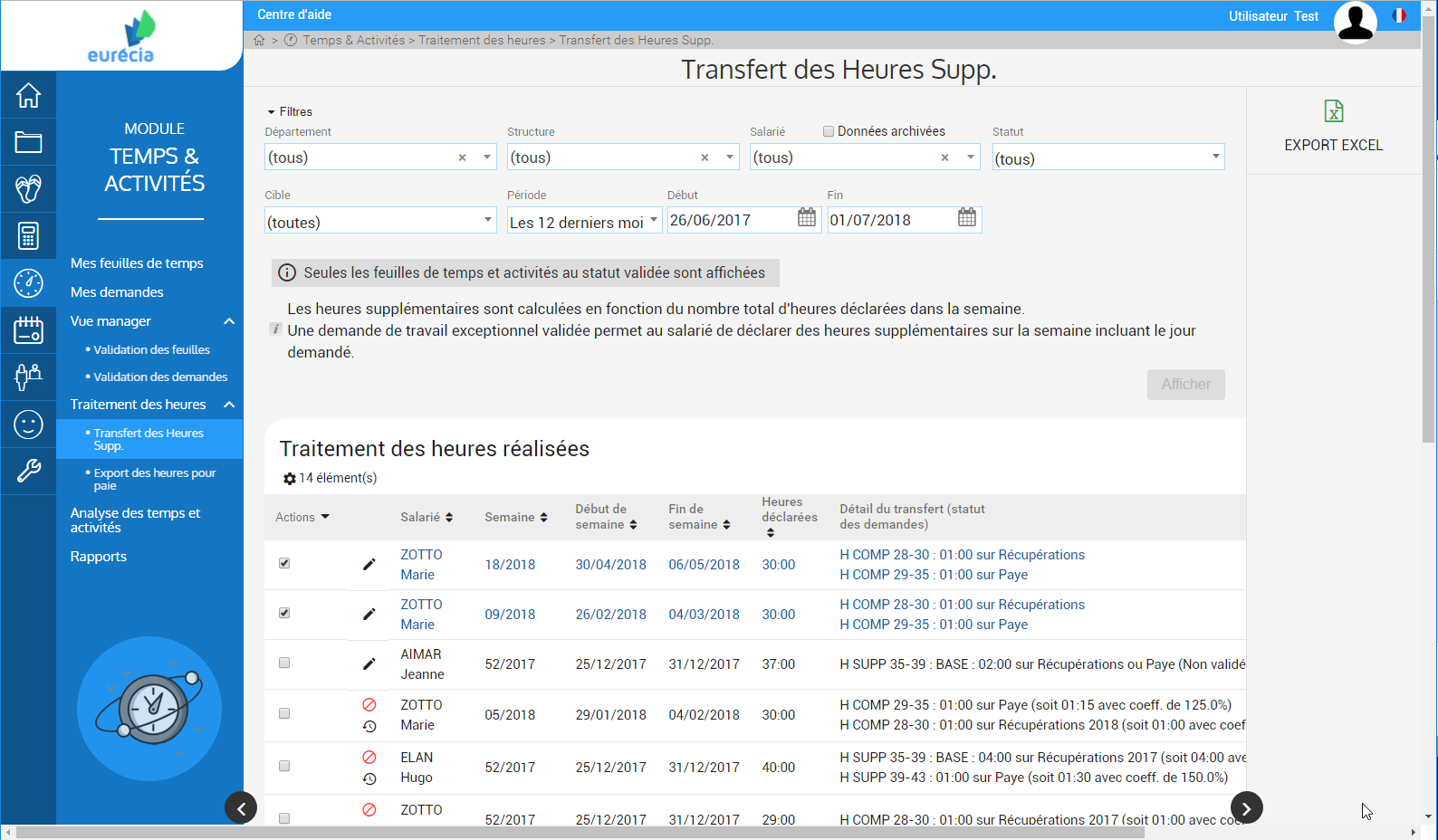 Eurécia Temps & Activités: its rates and features
| | | Business - pour PME & ETI |
| --- | --- | --- |
| | | |
| | | |
| | | |
| | | |
| | | |
| | | |
| Responsive Web Interface (RWD) | Responsive Web Interface (RWD) | Responsive Web Interface (RWD) |
| | | |
| | | |
| | | |
| | | |
Appvizer Community Reviews (0)
The reviews left on Appvizer are verified by our team to ensure the authenticity of their submitters.
No reviews, be the first to submit yours.