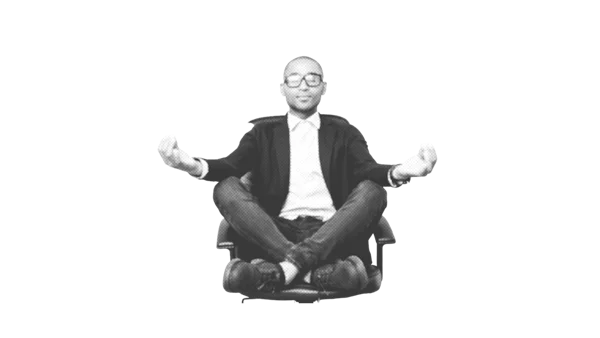 40+ easy team building activities to bring teams together
Are you looking for easy team building activities that you can use to improve the collaboration of your teams?
From team bonding activities to seminars and, scavenger hunts. There are a plethora of team building activities that you can choose from to create a real bond with employees.
Here are 40+ team building activities that are perfect for small teams and larger groups.
What is team building?
Definition of teambuilding
Teambuilding or team building is the action or process of causing a group of people to work together effectively as a team, especially by means of activities and events designed to increase motivation and promote cooperation.
The concept of team building was introduced in the 1980s in the United States. And, since the 1990s, consulting firms have been developing methods and tools such as team building activities to help organizations with team performance.
The concept of "team bonding" is also popular. It refers to bringing the members of an existing team closer together. Whereas, team building involves creating new teams that we will then try to weld together.
The benefits of using team building activities
The benefits of using team building activities for your business
Using team-building exercises is a key tool that can be used to increase the loyalty of employees.
Team building activities bring employees together around values they share, in a different environment. This encourages exchanges and strengthens ties, to increase a trust that is essential for them to work together in optimal conditions.
Moreover, using team building activities improves internal communication and encourages collective intelligence. An employee who knows how to express himself and speak in a teambuilding activity, a fortiori in a team that he does not necessarily know well, will behave in the same way in a strictly professional context. He will not be afraid to offer new ideas and to assume his point of view in order to co-construct projects.
The benefits of using team building activities for employees
Team Building can be a stress management tool for employees. Above all, it is a moment of exchange, of letting go, even of letting off steam, which helps employees release the tensions that may have built up over the weeks.
Using team-building activities improves existing relationships between people in small groups or people working within the same department.
Moreover, it can be used to break the ice and create links for people who do not work together on a daily basis, or who do not know each other.
In both cases, the objective of using these activities is to get people talking, exchanging, and creating a relationship of trust.
The limits of team building
Indeed, there are some limits to using team-building activities. And, offering them to your team is not a miracle solution that will make all tensions disappear.
Make sure that you are up-to-date on your employees' professional relationships and do not use a team-building activity to make them forget about underlying issues.
You must always consider the needs and challenges of your employees. For example, the start of the school year or school holidays may not be the best time to organize a seminar for employees that are parents. And, the end of the month can also be critical for your sales team.
➡️ Ask your employees for their opinion, or at the very least, listen to their feedback after the event and take it into account to improve future team-building activities.
Disclaimer: Never forget that a team-building activity, even if it takes the form of a night out with colleagues, is an appointment made in a professional setting. You are in the presence of colleagues, managers, and directors. And, although the atmosphere is more relaxed and the setting informal, act as you would at your workplace.
40+ teambuilding ideas to implement for your employees
Are you still deciding on which activities you should use?
Here is a list of 40+ ice breaker team building activities that are perfect for smaller teams and large groups.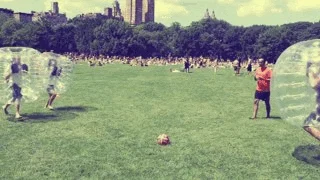 Sports activities to strengthen team spirit
ziplining
attending a sporting event
bubble football
golf/mini-golf
kayaking
olympiads
rowing
organizing a sports tournament
biking
sailing
Art & culture activities to stimulate creativity
going to the movies
signing up for drama classes
taking up dance lessons
solving jigsaw puzzles
playing board games
going to a concert
painting
taking quizzes
building blocks
idea workshops
karaoke night
Outdoor activities to open new horizons
walking, hiking
scavenger hunts
orientation courses
rallying
commando/Bootcamp courses
Fun team building activities to clear your head
escape games
role-playing games
go-karting
laser tag
paintball
amusement parks
virtual reality rooms
work jeopardy
office debates
Culinary experiences to bring teams together
having cocktails
taking cooking classes
taking wine tasting lessons
having dinner at a restaurant
having potlucks
Last tips for a successful team-building activity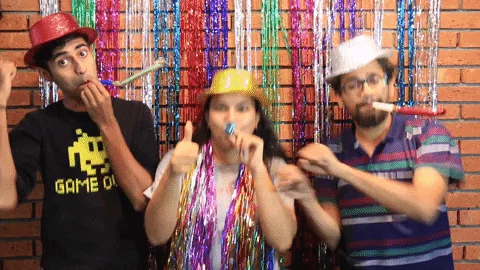 👉 Do not improvise team building activities. You need to organize and plan them beforehand to find a date and a place that suits everyone.
👉 If you do not have the time to plan them in advance, you can hire a third party. There are event agencies thank can set up tailor-made team building activities in line with your company's values.
👉 Take photos and videos to capture the moments of these events and use them to decorate your office!
👉 Share these moments on social networks. This will showcase your employer brand, and they prove to potential future talents that your company is committed to its employees.
👉 Have fun!
Have you already organized team building activities for your team? Is there an activity missing from our list? Leave a comment below to let us know what you think!
Best tools for you