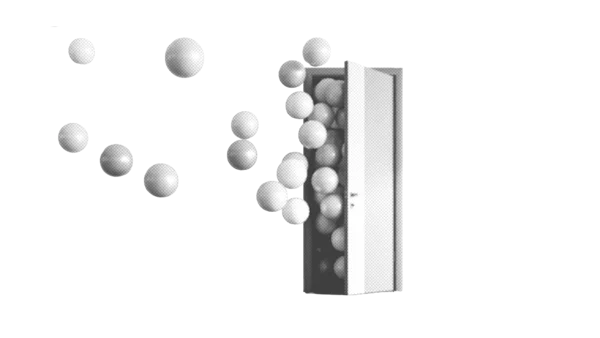 What Is E-Recruitment and Why Is It Important?
Have you ever thought of adding e-recruiting to your overall recruitment strategy?
Nowadays, HR departments are going digital, especially for recruiting, paving the way for a new term, "e-recruiting". Just like career or talent management, e-recruiting tools have become key programs for HR managers.
Whether you're in need of a whole new team or just a couple of new recruits, online recruiting software can save you a considerable amount of time and energy.
But what is e-recruitment? What are the pros and cons of using it? And what are the best recruitment systems?
Here's everything you need to know about it:
What Is E-recruitment?
Definition
E-recruitment, also known as online recruitment refers to cloud-based recruitment software, web-based resources, and other technology to find, attract, interview, and hire new personnel.
The purpose of e-recruitment is to make recruiting processes more efficient and less expensive. And, by using e-recruitment, HR managers can reach a larger pool of potential employees and speed up the hiring process.
Types of Online Recruitment Methods
More and more people these days use the internet to search for work and find out more about companies before job interviews. By having a strong presence on the internet and using online recruitment methods, businesses can have access to a large pool of candidates and seamlessly manage their recruitment process.
The most common types of online recruiting methods include:
Sourcing potential candidates

on professional social media platforms

Using an

applicant tracking system (ATS)
Interviewing candidates online

via video conferencing software

Using

online testing

via surveys and questionnaires

Creating

job boards

to advertise job offerings
What Are the Advantages and Disadvantages of E-recruitment? Advantages
Source the Best Candidates
Sourcing candidates covers all of the steps prior to a job interview, this includes:
profiling the ideal candidate

,

writing the job description

and job offer,

sharing job boards

,

identifying the best candidates

.
This process allows you to slim down the candidate pool, showing you only the most qualified and relevant candidates.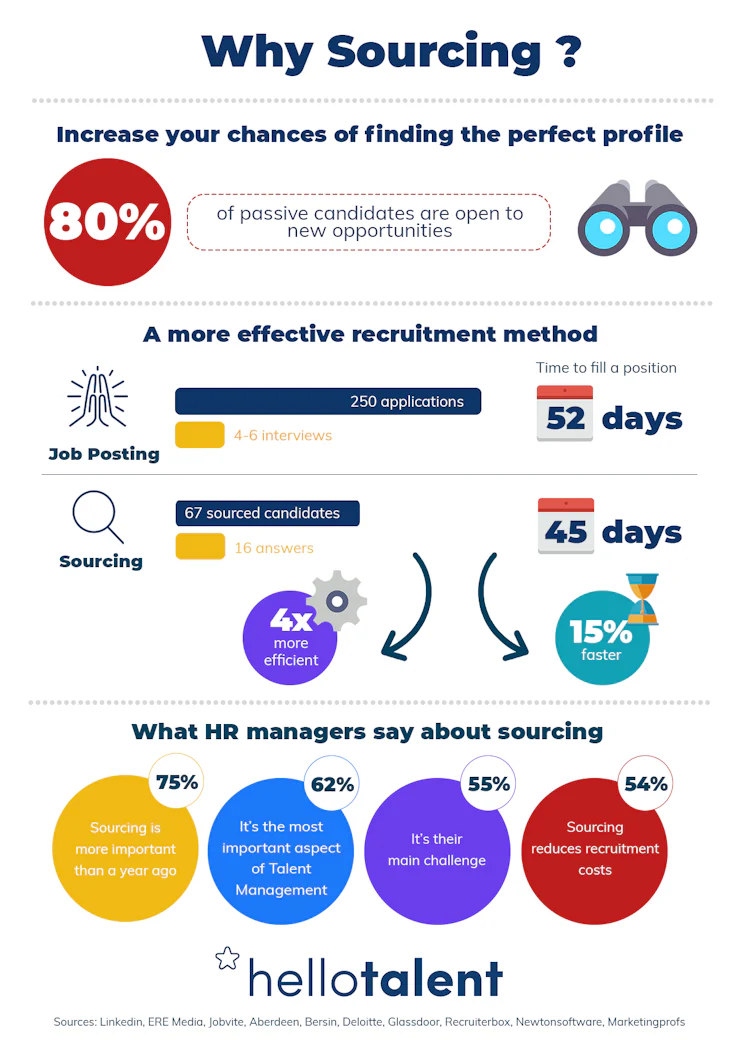 Improve Your Employer Brand Image
The candidate's experience begins as soon as they start looking for a job. More likely than not, they'll try to evaluate, through information found on the web, your company values, and its HR management during recruitment, day-to-day work, and leave management.
This is why it's important to have a good employer brand image across all of your social media accounts, and, more importantly, with your employees, who are the ambassadors of your brand.
By highlighting your employer brand (corporate culture, strategy, values, etc.), you attract candidates who aren't just interested in the position but also tempted to join the collective adventure offered by your company.
Similar to inbound marketing, inbound recruiting will allow you to attract more qualified candidates and make them come to you rather than having to go look for them.
To stand out from the competition, we recommend personalizing your exchanges with candidates at each stage of the recruitment process (making contact, test phase, follow-up, etc.). And do not forget that they are also potential customers: a bad candidate experience impacts their consumption and their overall relationship with the company.
Share Job Boards
By sharing job boards on social networks, job sites, recruitment agencies, and alumni networks, you will be able to attract as many candidates as possible.
That being said, this can be time-consuming. However, with recruitment systems, it only takes a few clicks. All you have to do is create a job board, publish it, and the software takes care of sharing the ad to the sites you have chosen.
Manage Recruitment Processes
Process and sort every resume and cover letter you receive, whether they come from job boards, your website's recruitment page, or even unsolicited applications. With e-recruitment, everything is centralized to help you follow up on applications in record time.
You will also find a history of exchanges with candidates and with other employees in charge of recruitment to make sure that you don't lose any information.
Moreover, if you decide to reject candidates, you will still leave a positive image of your company because you took the time and consideration to answer the candidate.
Disadvantages
As you saw above; there are plenty of benefits to using e-recruitment, however, there are a few disadvantages.
Here are some of the main disadvantages of using e-recruitment:
Difficult to Measure its Efficiency
Not all e-recruitment systems offer an in-depth analysis of your job postings therefore, it can be hard to figure out what is and isn't working and what you can improve.
Attracts Fraudulent Applications.
Some competitors may use fraudulent applications to get information about your company or HR manager. And, you could potentially receive spam messages from people who want to promote a service or product to your company.
Too Informal
Online job postings for higher-up positions, especially executive roles, can give off the wrong impression, and seem too informal. If you're currently looking for a higher-up, we'd recommend staying off social media, and going through a reputable recruiting company instead.
What Are the Top 4 E-recruitment Systems?
After comparing a wide variety of e-recruitment systems, here are the three that stood out the most for us:
Comeet
As a recruiter, you may decide to involve other people in the employee selection process, whether they are other managers or potential future colleagues of the person applying for the position.
Comeet is a collaborative recruiting software that lets employees and recruiters work together to identify the ideal candidates for their teams.
Comeet connects everything involved with recruiting. This includes all the people, processes, services, and resources that are involved during recruitment. And, with this solution, you can assign tasks to specific recruiting teammates.

Collaborative Hiring Platform
Learn more about Comeet
Greenhouse
Greenhouse is a multi-faceted e-recruiting solution that includes an Applicant Tracking System (ATS), Candidate Relationship Management (CRM) system, and much more.
With Greenhouse, you can optimize and customize every aspect of the hiring process and beyond. You'll be able to track and manage every step a new hire goes through, from sourcing all the way to onboarding.
Thousands of companies, including Lyft, HelloFresh, Booking.com, and others, trust Greenhouse to find the best and most qualified talent out there.

The hiring operating system for people-first companies
Learn more about Greenhouse
Recruitee
Recruitee is an intuitive recruitment software that lets you create a career site, manage job offers and candidates, streamline the work of employees, and analyze HR performance.
From creating an employer brand to promoting jobs, recruiting talent, or tracking candidates, Recruitee helps teams automate and optimize their recruitment efforts to attract the best talent.

Optimize and automate your recruitment process
Learn more about Recruitee by Tellent
Recruiterbox
Recruiterbox is an applicant tracking software that provides tools to collect, parse, search, and manage resumes.
With Recruiterbox, you'll be able to skip the manual upload process and automatically collect resumes from your email attachments.
Moreover, all of the data on your candidates is stored in one central management system, ensuring that none of your candidates falls through the cracks. Its dashboard will save you time and tell you where each of your candidates is in the hiring process.

Applicant Tracking (ATS) Software
Learn more about Recruiterbox
Are You Ready to Find Your Hidden Gem?
Recruitment is not a simple procedure, it must be prepared in advance to find the best candidates and make them part of your company.
Today, there are many recruitment solutions that streamline costs while providing new opportunities for talent recruitment. Small and medium-sized businesses can use these solutions to improve their recruitment process and find their hidden gem.
Best tools for you