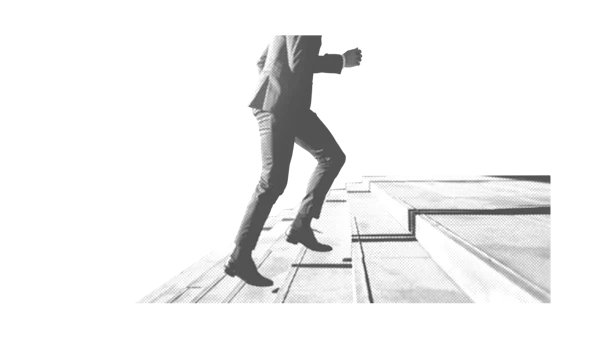 PMP vs Prince2: choosing the best certifications for project management
You may have had a good few years as a project manager, but still feel like you deserve more from that title and want to push yourself to the next level. You may work for a successful company, but your qualifications are not worldly recognized then, this is where PMP certification of the project management institute (PMI) and Prince2 certification intervene.
They are both global standard certifications which show your experience. As PMP (project management professional) demands a minimum of experience and of education, you can rest assured that nothing will restrict from you the only thing you were missing, which was that global acknowledgment from the industry. And as for Prince2 (project in controlled environment), it will supply you with the general tactical process of project management.
Though, they are widely accepted in project management, it is important to know which one to choose, why and how?
So, how do you compare project management professional certification PMP vs prince2 certification?
It will be answered in the article below.
What is PMP certification?
Launched in 1984, PMP known as project management professional is a certification made by the project management institute (PMI), a US non-profit professional organization, that certifies your credentials as a project management professional, that is to say your knowledge and experience in project management. PMP is the global standard required project management certification that allows you to work anywhere, regardless of culture and professional background and as of today 1 million people have earned the certification.
Though PMP is not demanded by every company, PMP (project management professional) of the project management institute (PMI) still remains a certification which proves you have sufficient knowledge and experience to be a project manager and which allows you with any methodology and in any industry to be widely recognized.
PMP (project management professional) of the project management institute (PMI) proves you know how to use the PMBOK, Guide, the Project Management Book of Knowledge.
And because, PMP (project management professional) of the PMI is not just any project management certification that can be easily obtained. You must meet certain requirements and those are:
PMP certification requirements
A bachelor's degree or its equivalent
A minimum of three years/ 36 months of uncorrelated professional project management experience
That you must have at least 75,000 hours of project management experience
35 hours of education in relations with project management
Have a relevant degree plus 4,500 hours of experience leading or organizing projects
And 35 hours of project management training
OR, if you haven't gone to University, there is still an opportunity for you and you will require:
A high school diploma, associate degree or something equivalent
Minimum of 5 years or 60 months of an uncorrelated project management experience
75,000 hours experience of leading and organizing projects
35 hours of a related project management education
What do you learn in PMP certification?
The processes and terminology of project management
The latest global practices in project management
Manage projects delivery
Manage resources for project management
In-depth understanding of work, deliverables, etc.
Time, resources, scope, quality, etc., of project management
What is involved in the PMP certification exam?
Project management body of knowledge is used as a guide for the PMP (project management professional) test for those who aspire to take the exam.
For the exam you have 10 knowledge areas that are regrouped in 5 group processes which are:
A PMP initiating exam, which is to develop project charter
Planning exam, a course to develop project management plan
Executing exam, is to direct & manage project work
Monitoring exam which concerns monitors & controls project work as well perform integrated charge control and more.
Closing exam, to close project deals
What is prince2 certification?
It is the abbreviation for "projects in controlled environments" and the digit 2 which means the second version is a process-based method for efficient project management. It focuses on limited techniques which give you the fundamental basics required to be a successful project manager.
Furthermore, it was created in the 1970s in the United Kingdom and was first used for IT project management but when a new version was released in 1996, it was renamed as it is known today. So how did it become global?
It was reviewed by the British organization OGG (Organization of Governmental Commerce), which gave its more general approach, applicable to managements of all types, away from its exclusive catering to web projects when it was updated in 2017 by AXELOS, the company that owns the Prince2 trademark.
Finally, it is widely used in both private and public sectors in Europe.
What are the requirements?
Unlike PMP (project management professional), this certification is accessible to all, regardless of your level of expertise. No prerequisites are mandatory.
The project in controlled environment 2 qualifications
The certification is split in two different qualification levels:
Foundation: The certification concerns the basics. You will learn the principles and terminology to use during a successful project. You will become the knowledgeable project individual who's a part of a project management team. Furthermore, you can also either choose to study this level on its own or, as its name says, have it be the foundation, beginner course for the practitioner course.
Practitioner: It is a bit more tactical, you will learn to run and manage any issue or needs that will arise in a project. You will have a better understanding of themes, principles and processes and products. Though, to sit the test, you must have one of these below:

Project In Controlled Environment 2 Foundation
Project Management Professional (PMP)®
Certified Associate in Project Management (CAPM)®
IPMA Level A (Certified Projects Director)
IPMA Level B® (Certified Senior Project Manager)
IPMA Level C® (Certified Project Manager)
IPMA Level D® (Certified Project Management Associate)
You can either choose the virtual classroom courses or the agile course of project management for the certification.
The exam process:
You have multiple choice questions at the exam
In the exam, there are 60 questions per paper
You must have 33 marks required (out of 60 available) to pass: 55%
The exam lasts one hour's (60 minutes) duration
What is the difference between PMP and P2?
They concern two different project management frameworks and though they both provide standard knowledge of project management, it depends on the country you will work in, the company you will work for and the type of projects you will be responsible for. Here are the main differences:
Region or country you work for. Even though they are globally recognized, some countries and regions prefer one over the other. P2 is mostly accepted in the UK, Europe and Australia, whereas PMP is widely used in the United States and Canada.

Certification requisites: PMP certification of PMI is a bit more difficult to apply for. To be a candidate, you need to have 3 years of experience if you have a bachelor's degree and if you only possess a high school diploma or associate's degree, then you need at least 5 years of experience as opposed to no official requisites, which expire, and have to retaken (the exam).
In PMI's PMP certification has one level and P2 certification has 3 which are the foundation, the practitioner and the professional level.
In PMP, the project managers are responsible for the end result of the project, and not the liaison between the project and its board.
PMP certification of PMI answers the "how" of a project while the other certification answers the "Who, what and when".
PMP certification of the project management institute (PMI) is based on PMBOK, a standard recognition, and not a methodology.
Are they worth it, or are they a waste of time?
The benefits of the PMP certification
PMP adds value to the resume and helps you distinguish yourself from everyone else, especially when it is the certification that most companies look for in a candidate. Your options are no longer limited.
Better salary: It is no question that people who have got the certification are paid more as well as pay raises.
Network opportunities: Once a member of PMI, you get access to events with other professionals with the same qualifications and are able to meet up with them in different cities across the world. With the help of this network, possible offers can emerge from this and transpires into landing the job you dream of.
The benefits of the P2 certification
You get a thorough understanding of project management. From the successes to the hurdles encountered. You prepare for it.
It is a simple methodology to learn. The same approach is utilized throughout the entire learning process.
You get a better pay, and it increases your employability rate.
So which one to choose?
The P2 method is often opposed to the PMP (project management professional) method, although they can be used similarly.
The certification validates the best practices in project management: project management, role allocation, project breakdown, etc.
The PMP is based on a body of knowledge in project management (PMBOK), including subjects such as scope, costs, risks, etc. The PMP certification validates both the understanding of processes and the acquisition of project management skills, regardless of the method used.
Based on these criteria, it is up to you to evaluate which method is best suited to your level of expertise and the needs of your organization.
Best tools for you