Bwandy
Presentation of Bwandy
Bwandy's mission is to help your organization creating and maintaining great branding and leveraging this through success.
+ What Bwandy is for
For Marketing production : Speed up your projects and insure team alignement and smooth communication.
For PR efforts : Bwandy is an ready-to-use online Press Brief.
For Talent Acquisition : Show your culture and values and attract talents.
+ What you can do with Brandy
Collect all your assets, store themn, showcase them privately or publicly in a branded online place.
Invite team, contractors, press and define roles.
Improve your brand and complete your assets with our embedded guides and tools.
Cancel anytime
Unlimited users
7 days trial
Advantages of Bwandy
The Power Editor : Easy to build, fast to launch

Roles & Visibility : Control who can see what

Branded : Apply your style and mood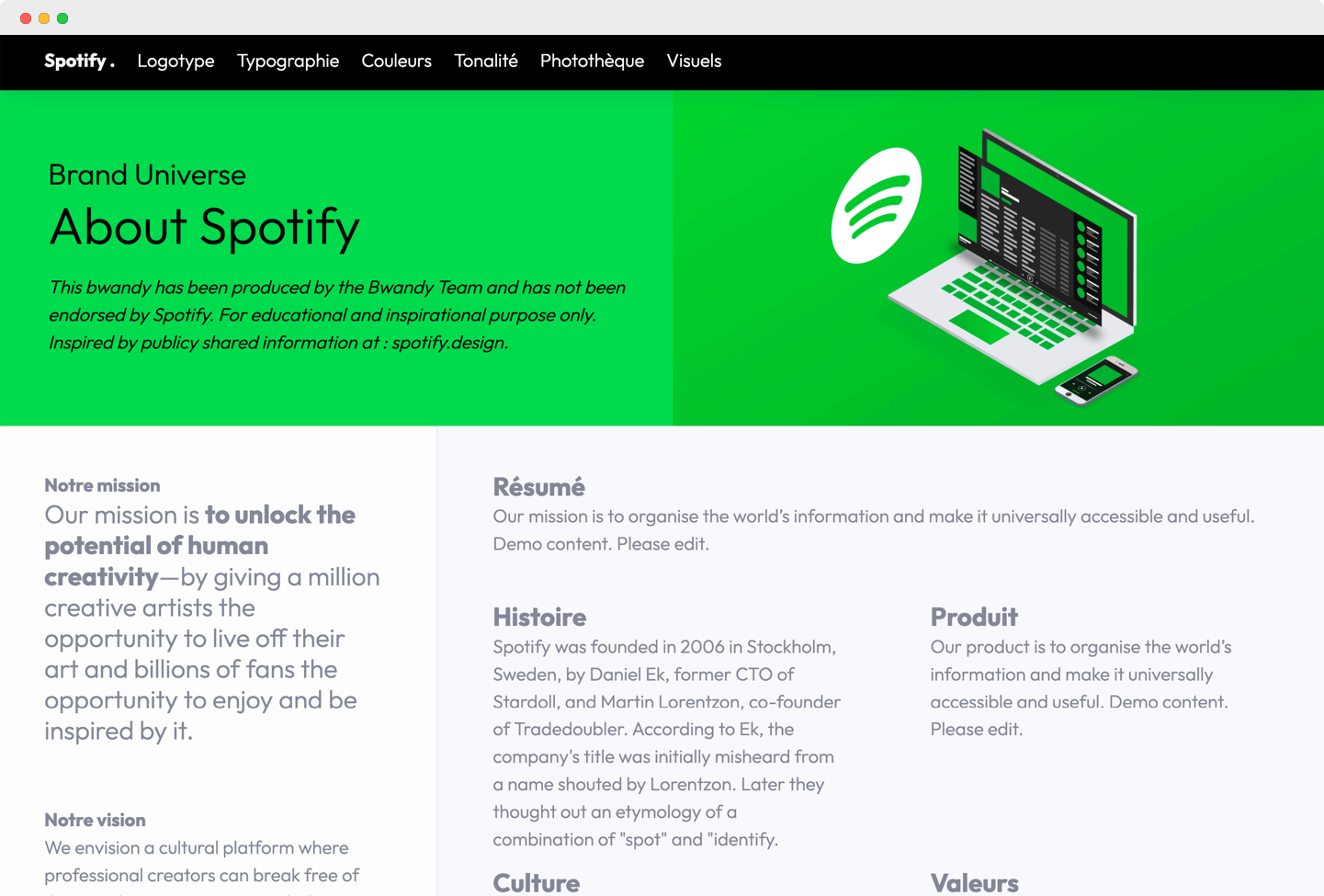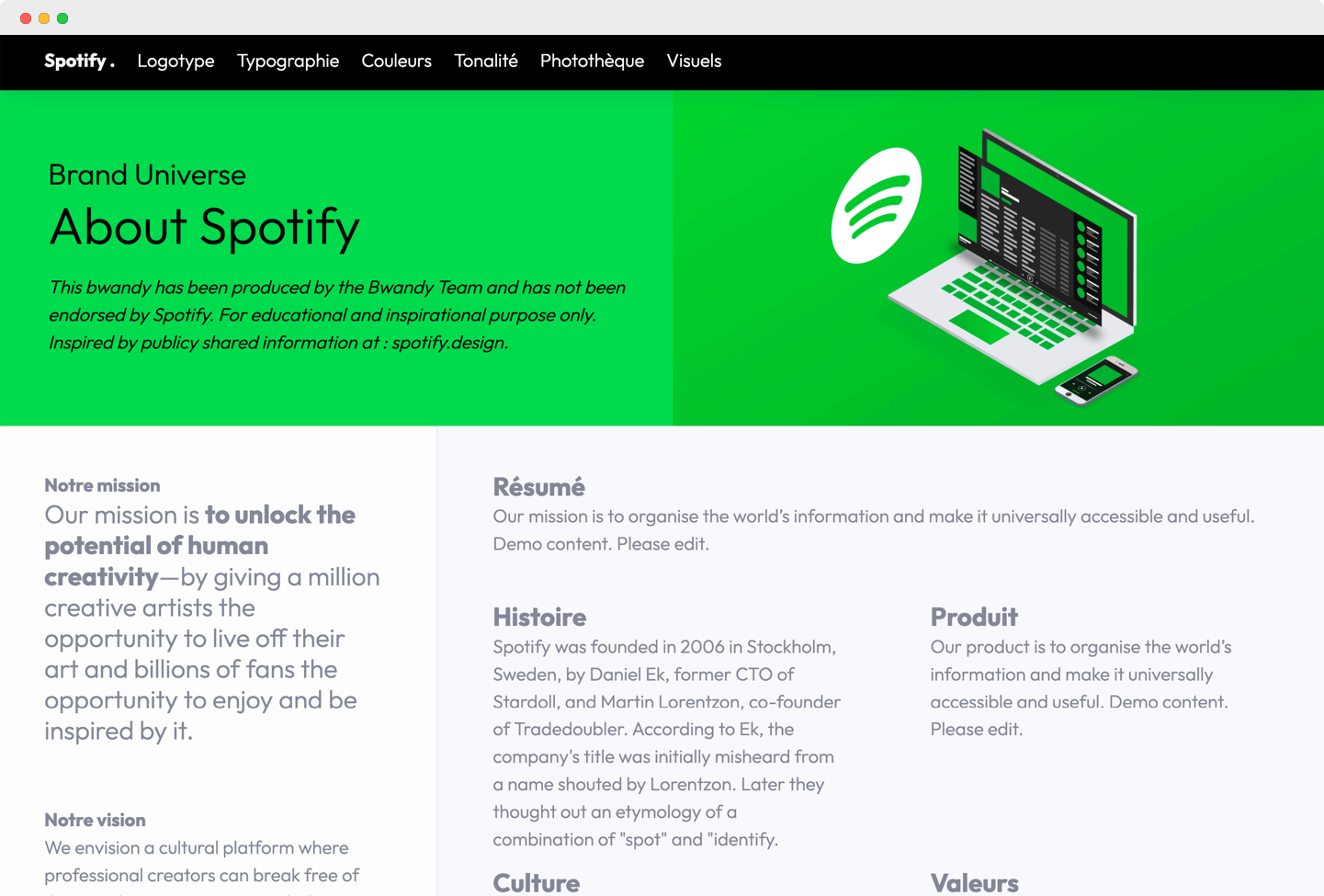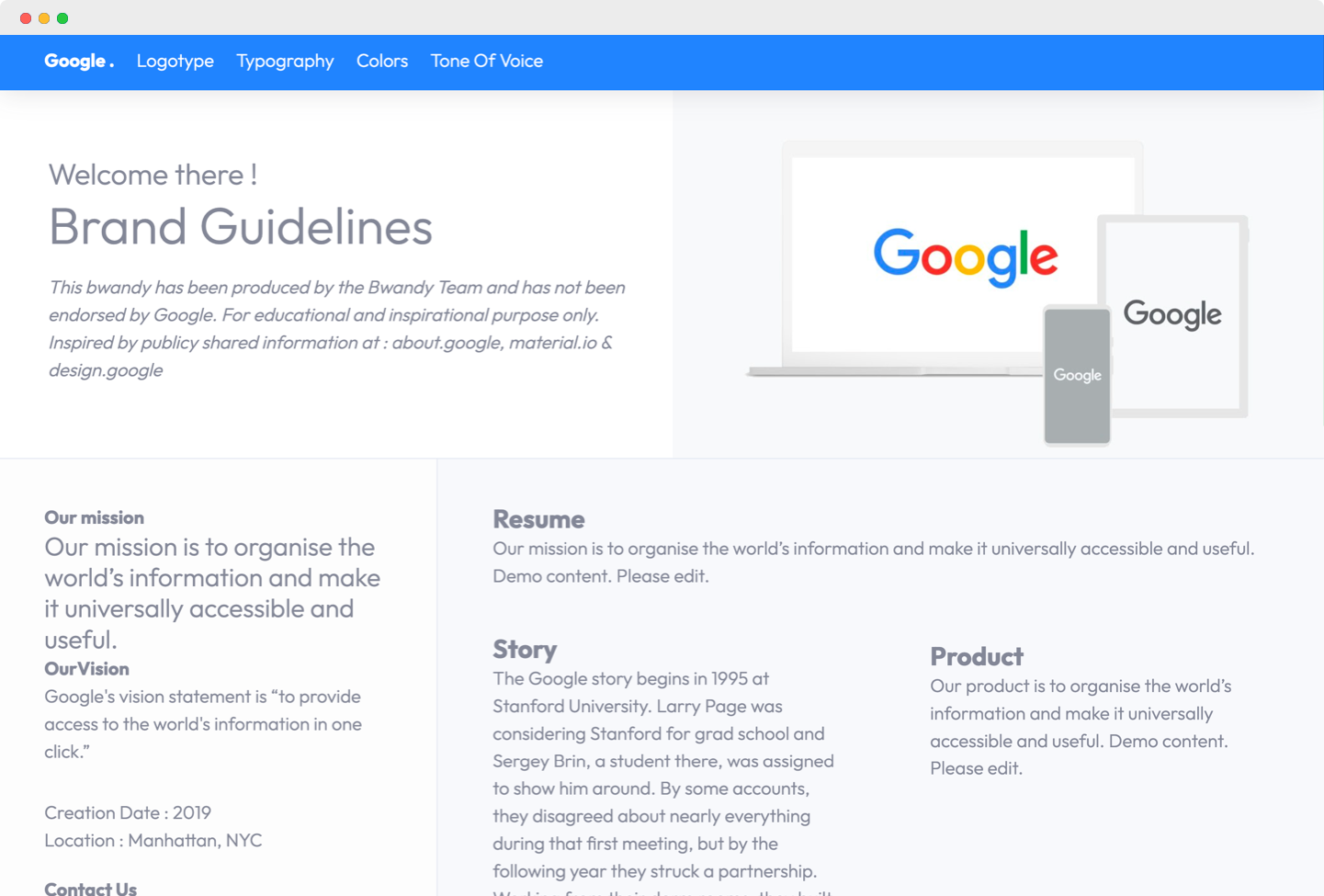 Prices and features of Bwandy
Customer reviews about Bwandy (0)
No reviews, be the first to submit yours.